My anchor
About One Drop Foundation:
One Drop Foundation (One Drop) was founded in 2007 by Guy Laliberté, the co-founder of Cirque du Soleil. Its mission is to provide sustainable access to water, sanitation, and hygiene (WASH) for communities in need. One Drop uses a three-pronged approach to its WASH programs, consisting of Access, Behaviour Change, and Capital. It funds improvements to local infrastructure, raising access to clean water and sanitation. By funding social art interventions, such as local plays and radio shows, One Drop aims to change behaviours and promote proper hygiene. Finally, it encourages market-based solutions by training local people and businesses in WASH.
One Drop groups its programs into four main areas. These include WASH in Latin America, WASH for Special Initiatives, WASH for Health Care Facilities, and WASH in India.
WASH in Latin America represented 41% of program costs in F2020. Also known as the Lazos de Agua Program, One Drop's work in Latin America focuses on providing access to clean water and promoting proper hygiene through art initiatives. In F2020, One Drop states that it helped a total of 26,600 people across five Latin American countries. This included 9,900 people in Paraguay, 7,000 people in Colombia, 4,200 people in Nicaragua, 4,000 people in Mexico, and 1,200 people in Guatemala.
WASH for Special Initiatives made up 26% of program costs. One Drop ran three special pilot projects in F2020. In Mali, it launched a new project to promote education among girls in Mali by increasing access to WASH services. The program aims to prevent girls from leaving school due to a lack of clean water or menstrual hygiene supplies. One Drop also runs a program in Burkina Faso to raise public awareness on the harmful effects of open defecation. In Canada, One Drop funds community greenhouses and food boxes to reduce food insecurity. It states that it reached 255,500 people through special projects in F2020.
WASH for Health Care Facilities comprised 20% of programs. One Drop helps to improve infrastructure and sanitation services in health care centres. In F2020, One Drop helped to install or improve WASH services in 124 health centres, reaching 177,900 people. In Burkina Faso, the charity helped to build or rehabilitate sinks for eight health care facilities, helping 92,000 people and 159 health workers.
WASH in India made up the remaining 13% of program costs in F2020. One Drop works to provide clean water in three regions of India, stating that around 40% of India's population will lose access to clean water by 2030 due to water shortages. In the district of Sheohar, it provided WASH infrastructure for 140 wards and 11 schools, helping 3,600 students and staff. It also presented 120 street plays on hygiene and sanitation during the year.
While the charity does not disclose program costs spent on Canadian programs, from its F2019 T3010 filing with the CRA, it reports spending $8.5m CAD on programs outside of Canada ($6.4m USD). This represented 71% of total program costs during the year.
My anchor
Results and Impact
One Drop states that its programs helped a total of 291,600 people access WASH services in F2020. This included 16,000 people in Mexico and 1,900 people in Columbia who gained access to safe drinking water through new or renovated water systems. In Burkina Faso, One Drop helped 21,500 people build new latrines inside of their homes between 2016 and 2020. It reported that at the end of the project, 98% of these household latrines were still well used and maintained.
While Ci highlights these key results, they may not be a complete representation of One Drop's results and impact.
Charity Intelligence has given One Drop an Average impact rating for demonstrated social impact per dollar spent.
Impact Rating: Average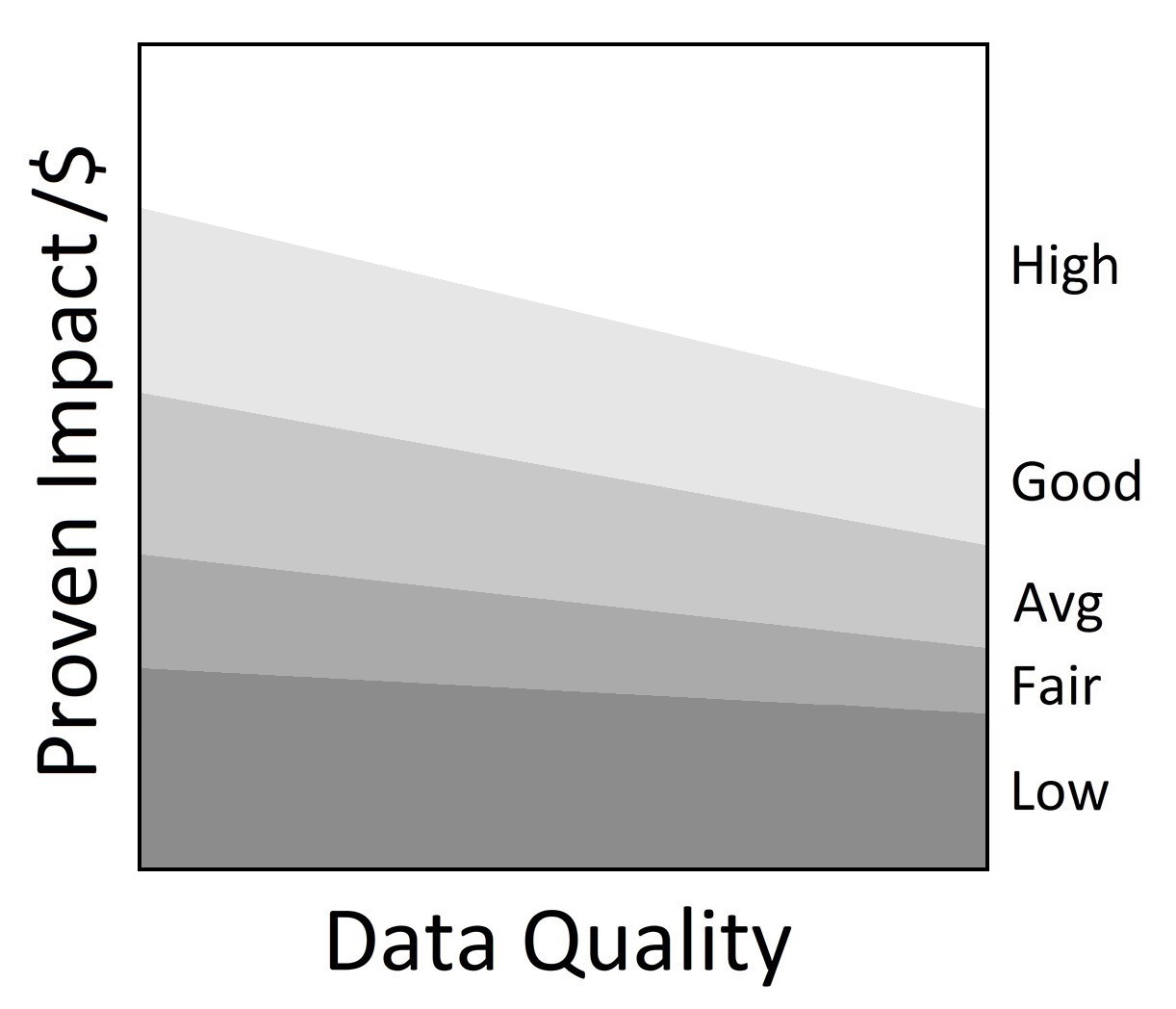 •
My anchor
One Drop's audited financial statements report figures in US dollars and consolidate its full network of global affiliates. These include One Drop Canada, One Drop US, One Drop UK, One Drop France, One Drop Switzerland, and One Drop Spain. As such, Ci has presented the following consolidated analysis in USD.
One Drop Foundation received $7.1m in donations and special events revenue in F2020. It also received $825k in government assistance during the year. One Drop's auditors state that Guy Laliberté, its founder and the co-founder of Cirque du Soleil, is a sponsor of the charity. In F2020, $1.3m of One Drop's events revenue related to events involving the founder. However, its audited financial statements do not disclose the amount of donations that One Drop receives from its founder or any related party transfers with Cirque du Soleil.
Administrative costs are 10% of revenues (less investment income) and fundraising costs are 32% of donations and special events revenue. This results in total overhead spending of 42%. For every dollar donated to the charity, 58 cents go to the cause. This is outside of Ci's reasonable range for overhead spending, which has been the case for the past two years.
One Drop has $18.1m in funding reserves, of which $6.7m is donor-endowed. Excluding donor-endowed funds, the charity can cover 167% or around 20 months of annual program costs with its existing reserves.
Charity Intelligence has sent this update to One Drop Foundation for review. Changes and edits may be forthcoming.
Updated on August 23, 2021 by Eric Zhao.
Financial Review

Financial Ratios

Fiscal year ending December

2020
2019
2018
Administrative costs as % of revenues
9.9%
9.7%
4.5%
Fundraising costs as % of donations
32.3%
46.8%
24.5%
Total overhead spending
42.2%
56.5%
29.0%
Program cost coverage (%)
166.9%
170.5%
246.2%
Summary Financial Statements

All figures in $000s

2020
2019
2018
Donations
4,934
3,844
9,810
Government funding
825
0
0
Special events
2,197
4,582
9,452

Investment income

1,592

872

662

Total revenues

9,547

9,298

19,924

Program costs
7,163
9,075
8,858
Administrative costs
783
816
864

Fundraising costs

2,306

3,945

4,714

Total spending

10,252

13,836

14,436

Cash flow from operations
(705)
(4,538)
5,488
Capital spending
0
0
0
Funding reserves
18,134
21,564
26,401
Note: Ci adjusted donations by changes in deferred contributions, affecting revenues by $345k in F2020, ($2.2m) in F2019, and $5.3m in F2018. Ci included endowment contributions in donations, affecting revenues by $39k in F2020, $nil in F2019, and $193k in F2018. Ci removed amortization on a pro-rata basis from program, administrative, and fundraising costs.
Salary Information
| | |
| --- | --- |
| $350k + | 0 |
| $300k - $350k | 0 |
| $250k - $300k | 0 |
| $200k - $250k | 0 |
| $160k - $200k | 4 |
| $120k - $160k | 3 |
| $80k - $120k | 3 |
| $40k - $80k | 0 |
| < $40k | 0 |
Information from most recent CRA Charities Directorate filings for F2019