STAR RATING

Ci's Star Rating is calculated based on the following independent metrics:
RESULTS REPORTING
Grade based on the charity's public reporting of the work it does and the results it achieves.
DEMONSTRATED IMPACT
The demonstrated impact per dollar Ci calculates from available program information.
NEED FOR FUNDING
Charity's cash and investments (funding reserves) relative to how much it spends on programs in most recent year.
CENTS TO THE CAUSE
For a dollar donated, after overhead costs of fundraising and admin/management (excluding surplus) 95 cents are available for programs.
My anchor
About Lifewater Canada:
Founded in 1997, Lifewater Canada is a volunteer-based charity inspired by Jesus that works to provide affordable water and sanitation projects for people in impoverished countries. Lifewater sends equipment and volunteer experts overseas to build wells, handpumps, and water catchment systems, while training locals to maintain the equipment after Lifewater leaves. It also returns to communities to repair equipment that locals cannot fix. Lifewater's projects provided clean water sources to 492,688 people in Haiti and Sub-Saharan Africa in F2020.
A Charity Intelligence 2021 Top 10 Impact Charity
The charity reports that unsafe water is a leading cause of disease and death worldwide. About 780 million people lack safe water and about 1.6 million people die yearly from diseases caused by unsafe water, sanitation, and hand hygiene. More than half of these people are children. Women and girls face the burden of this crisis, collectively spending 200 million hours every day collecting water, which prevents many of them from receiving a proper education.
Lifewater worked in Kenya, Liberia, and Haiti in F2020. It drilled 128 wells and built 44 rainwater catchment systems. This provided a source of clean water for 107,088 people. It repaired 480 existing pumps and wells, providing safe water to another 385,600 people.  It also completed health and hygiene training programs, equipment training, and support services. 
My anchor
Results and Impact
Lifewater reports that every $1 donated gives a child safe drinking water for a year. This is based on estimations that a well costs $5,000 to build, each well can serve 500 people, and that a well lasts 10 years on average before needing major repairs.
Lifewater's F2019 audit of projects in Liberia found that Lifewater pumps typically work for 2 years before needing repair, with a range of 1 – 151 months.
In Haiti, broken pumps sat for an average of 15 weeks because there was a lack of local resources; during this time, girls had to spend an extra 6 hours per week fetching water from neighboring wells. Each repaired pump saves every woman or girl who fetches water an average of one million steps per year.
While Ci highlights these key results, they may not be a complete representation of Lifewater Canada's results and impact.
Charity Intelligence has given Lifewater a High impact rating based on demonstrated impact per dollar spent.
Impact Rating: High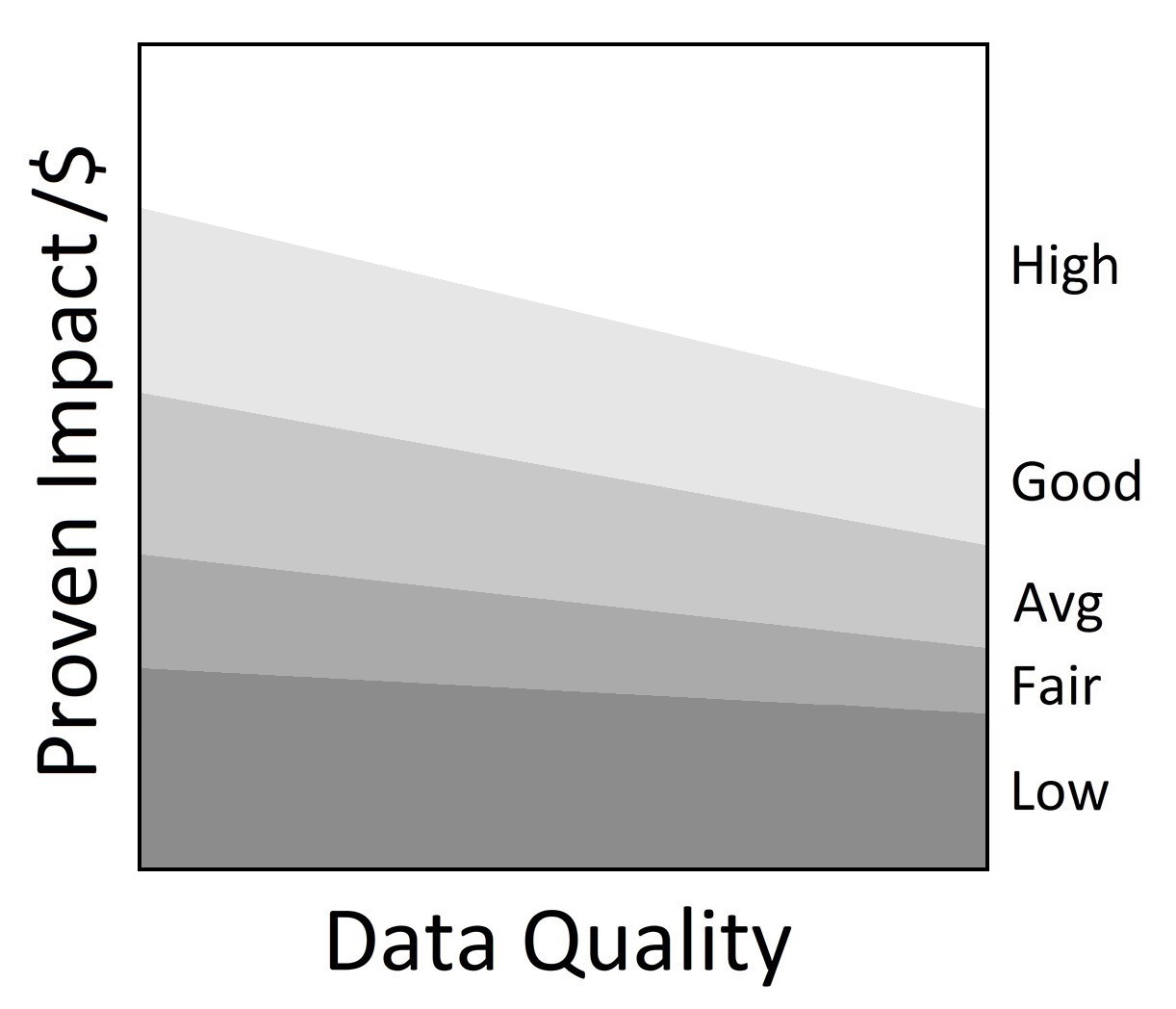 •
My anchor
Lifewater Canada had $1.1m of donations in F2020. Administrative costs are 3% of total revenues (excluding investment income) and fundraising costs are 3% of total donations. This results in total overhead spending of 5%. For every dollar donated, 95 cents go to the cause. This is within Ci's reasonable range for overhead spending.
The charity has $308k in funding reserves, covering roughly 4 months of program costs. This coverage ratio shows a need for funding.
The charity did not disclose any employee compensation figures in its CRA T3010 filings between F2015 and F2020.
This charity report is an update that has been sent to Lifewater Canada for review. Comments and edits may be forthcoming.
Updated May 20, 2021 by Asha McMullin
Financial Review

Financial Ratios

Fiscal year ending June

2020
2019
2018
Administrative costs as % of revenues
2.8%
2.4%
3.1%
Fundraising costs as % of donations
2.7%
3.6%
3.5%
Total overhead spending
5.5%
6.0%
6.6%
Program cost coverage (%)
29.6%
15.9%
4.8%
Summary Financial Statements

All figures in $s

2020
2019
2018
Donations
1,133,384
951,733
829,495
International donations
72,350
64,147
91,883
Goods in kind
41,972
142,377
87,771
Investment income
151
(2,995)
(3,218)

Other income

0

0

8,336

Total revenues

1,247,857

1,155,262

1,014,267

Program costs
1,039,801
1,012,900
1,077,479
Administrative costs
35,074
28,181
31,765

Fundraising costs

30,420

34,018

29,040

Total spending

1,105,295

1,075,099

1,138,284

Cash flow from operations
142,562
80,163
(124,017)
Capital spending
0
0
0
Funding reserves
308,027
161,287
51,417
Salary Information
| | |
| --- | --- |
| $350k + | 0 |
| $300k - $350k | 0 |
| $250k - $300k | 0 |
| $200k - $250k | 0 |
| $160k - $200k | 0 |
| $120k - $160k | 0 |
| $80k - $120k | 0 |
| $40k - $80k | 0 |
| < $40k | 0 |
Information from most recent CRA Charities Directorate filings for F2020