STAR RATING

Ci's Star Rating is calculated based on the following independent metrics:
RESULTS REPORTING
Grade based on the charity's public reporting of the work it does and the results it achieves.
DEMONSTRATED IMPACT
The demonstrated impact per dollar Ci calculates from available program information.
NEED FOR FUNDING
Charity's cash and investments (funding reserves) relative to how much it spends on programs in most recent year.
CENTS TO THE CAUSE
For a dollar donated, after overhead costs of fundraising and admin/management (excluding surplus) 98 cents are available for programs.
My anchor
About Moisson Mauricie:
Moisson Mauricie is a 4-star rated charity that is not financially transparent and has above average accountability to donors as seen in the A results reporting grade and High demonstrated impact. For every dollar donated to this charity, 98 cents go to the cause. This is outside Ci's reasonable range for overhead spending, although not unusual for food banks.
Founded in 1987, Moisson Mauricie (MME) is the only food bank serving the Mauricie and Centre-du-Quebec area. MME collects, recovers, and distributes food to partner organizations that assist the economically and socially disadvantaged people in the area. MME reports that the number of people accessing food banks is increasing every year in Quebec.
A Charity Intelligence 2022 Top 10 Impact Charity
In F2022, MME received 3.5 million kg (a 2% decrease from F2021) of food worth close to $29.3m from 77 suppliers. Within its food collection, MME recovers food that would be wasted and repurposes it to feed the hungry. 61% of food received was from national suppliers such as Food Banks Canada and other federal programs. 39% of food received was from regional suppliers such as grocery stores and farms. Out of all food collected by the charity, 38% was nonperishable products, 11% was dairy products, 20% was fruits and vegetables, 11% was grains, and 20% was meat and meat alternatives. In total, MME distributed 3.1 million kg of food to 71 organizations that offer 99 food bank services.
Through its food distribution, MME helps 26,500 people every month, of which 7,815 are children. MME also runs a program that allows community members to gain work experience by preparing food hampers. This program saw 424 participants and served 6,123 lunches. The program also distributed 971 emergency food hampers and 375 Christmas hampers.
My anchor
Results and Impact
Moisson Mauricie reports that for every $1 cash donation, it can distribute $26 worth of food.
Charity Intelligence has rated Moisson Mauricie as High based on demonstrated impact per dollar.
Impact Rating: High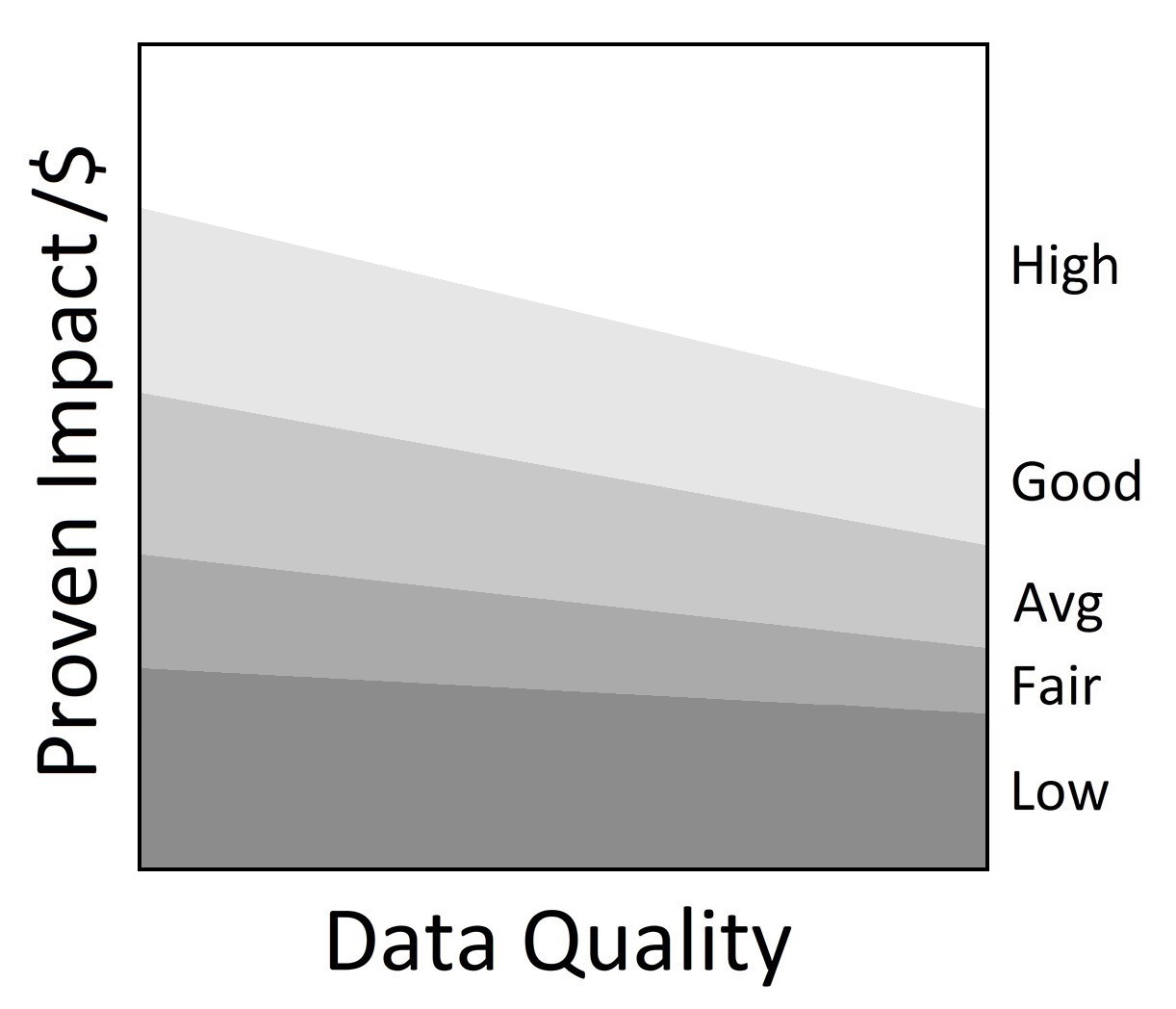 •
My anchor
Moisson Mauricie received monetary donations totalling $3.4m and donated food worth $28.2m in F2021. Administrative costs are 0.4% of revenues (excluding investment income) and fundraising costs are 2% of donations. For every dollar donated to this charity, 98 cents go to its programs. This is outside Ci's reasonable range for overhead expenditures, but is not uncommon for food banks with significant food donations.
MME has net funding reserves of $1.1m that can cover program costs at the F2021 level for 6 months.
This report is an update that has been sent to Moisson Mauricie for review. Changes and edits may be forthcoming.
Updated August 30, 2022 by Angelina Curwin.
Financial Review

Financial Ratios

Fiscal year ending March

2021
2020
2019
Administrative costs as % of revenues
0.4%
0.2%
0.2%
Fundraising costs as % of donations
1.7%
6.1%
8.0%
Total overhead spending
2.1%
6.3%
8.2%
Program cost coverage (%)
46.9%
(15.5%)
(25.5%)
Summary Financial Statements

All figures in $000s

2021
2020
2019
Donations
3,353
1,262
1,167
Goods in kind
28,187
25,393
22,853
Government funding
175
0
0
Fees for service
2
2
17
Special events
21
40
31
Investment income
8
(1)
2

Other income

7

2

1

Total revenues

31,751

26,698

24,070

Program costs
2,254
1,013
976
Donated goods exp
28,187
25,393
22,854
Administrative costs
119
53
53

Fundraising costs

57

79

96

Total spending

30,617

26,538

23,978

Cash flow from operations
1,135
160
92
Capital spending
160
100
107
Funding reserves
1,057
(157)
(248)
Note: Ci reconciled the charity's T3010 filing with its audited financials to allocate expenses to programs, admin, and fundraising. In F2020 and F2019, the charity's T3010 filing did not match the audited financials so Ci allocated the difference to program costs. Ci backed amortization out of program, administrative, and fundraising costs on a pro-rata basis. Please note that at the time of this report, Ci was unable to analyze F2022 financials as the charity's T3010 filing for this year was unavailable.
Salary Information
| | |
| --- | --- |
| $350k + | 0 |
| $300k - $350k | 0 |
| $250k - $300k | 0 |
| $200k - $250k | 0 |
| $160k - $200k | 0 |
| $120k - $160k | 0 |
| $80k - $120k | 0 |
| $40k - $80k | 7 |
| < $40k | 3 |
Information from most recent CRA Charities Directorate filings for F2021