STAR RATING

Ci's Star Rating is calculated based on the following independent metrics:
RESULTS REPORTING
Grade based on the charity's public reporting of the work it does and the results it achieves.
DEMONSTRATED IMPACT
The demonstrated impact per dollar Ci calculates from available program information.
NEED FOR FUNDING
Charity's cash and investments (funding reserves) relative to how much it spends on programs in most recent year.
CENTS TO THE CAUSE
For a dollar donated, after overhead costs of fundraising and admin/management (excluding surplus) 97 cents are available for programs.
My anchor
About Food Banks Canada:
Founded in 1989, Food Banks Canada (FBC) is a national organization that represents and supports more than 3,000 food banks and community agencies across Canada. FBC focuses on three key areas: raising food and funds to share with its network, delivering national programs to help food banks distribute food efficiently, and influencing government policy through research and advocacy. FBC was originally founded as The Canadian Association of Food Banks to assist with what was believed to be a short-term demand for food banks. However, as the need for food assistance programs continued and grew, the organization began to serve as a national voice for food banks across Canada. In 2008, it rebranded as Food Banks Canada. FBC represents ten Provincial Associations and its respective agencies serve approximately 85% of people accessing food banks nationwide.
In F2021, Food Banks Canada distributed 63 million pounds of food through its National Food Sharing System to approximately 650 affiliate food banks. FBC also runs its Retail Food Program which is part of its National Food Sharing Program. It pairs participating locations of national retailers with local community food banks to provide fresh, frozen, and non-perishable foods, and consumer goods. FBC reports that 40% of food distributed by Canadian food banks is fresh or frozen. In F2021, the charity reports granting $98.7m ($21.5m in F2020) to food banks to improve food banking across Canada. This increase is due to $78.1m in government funding for covid-19 relief.
FBC publishes an annual HungerCount report that combines data collected from its network of food banks to identify trends and make recommendations on how to reduce the need for food banks in Canada. The 2019 HungerCount report discloses that in March 2019 there were 1.1 million visits to food banks in Canada. It also reports that 34% of food bank users were children while representing only 19% of the population.
In response to the covid-19 pandemic, Food Banks Canada launched a $150m fundraising campaign in March 2020 to support its more than 4,700 community organizations. It has raised $148m thus far.
My anchor
Results and Impact
FBC reports that 57% of food bank clients are on social assistance or disability-related supports, and only 1 in 8 are currently employed. This demonstrates that clients are in need of FBC's services and food.
While Ci highlights these key results, they may not be a complete representation of Food Bank Canada's results and impact.
Charity Intelligence gives Food Banks Canada an impact rating of Average for proven impact per dollar.
Impact Rating: Average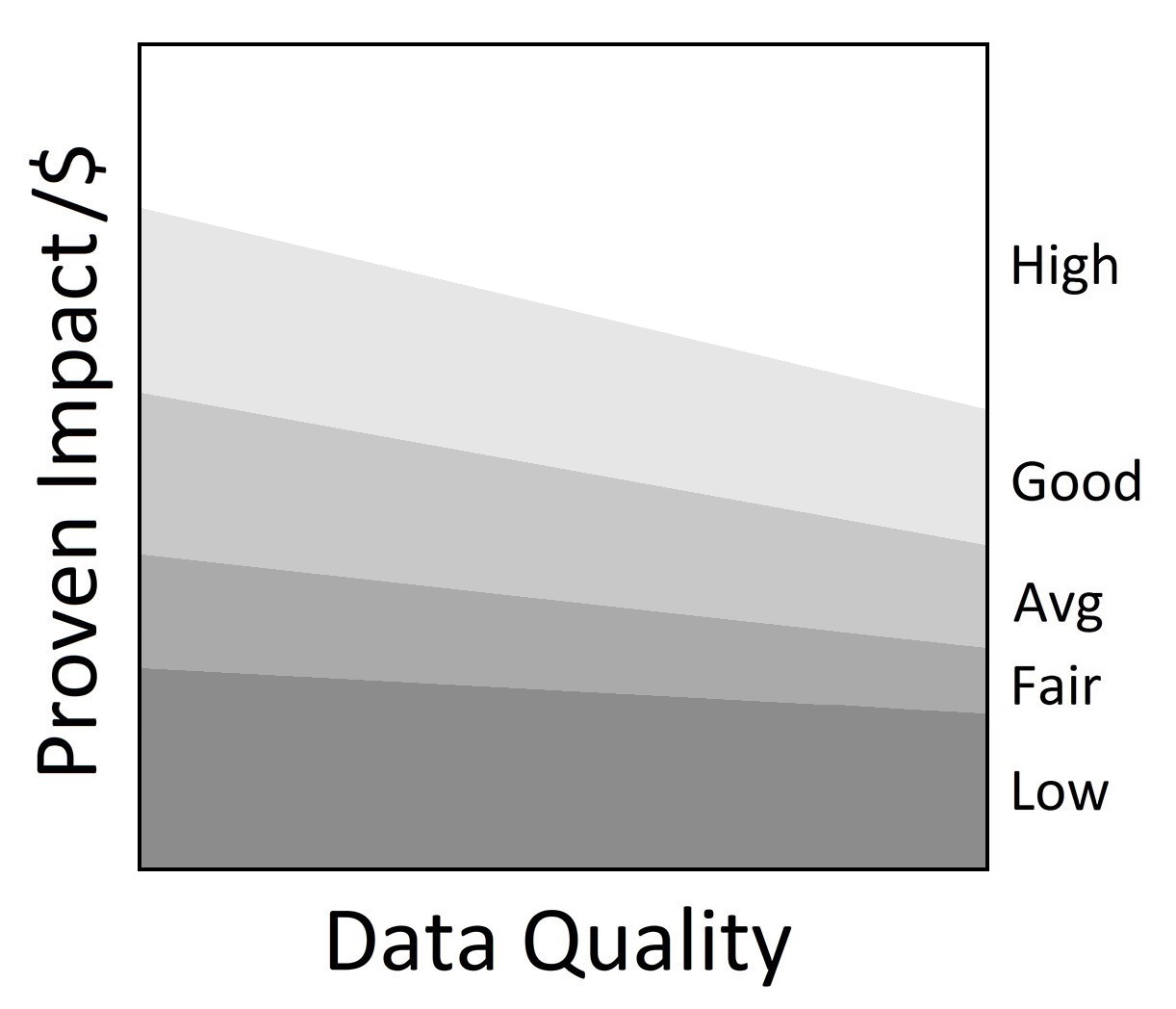 •
My anchor
Food Banks Canada is one of Canada's Major 100 charities, receiving monetary donations of $82.4m in F2021 along with donated food worth $30.0m. It also received government funding of $78.1m in F2021. Administrative costs are 1% of total revenues and fundraising costs are 3% of monetary donations. For every dollar donated, 97 cents go to the cause. This is outside Ci's reasonable range of overhead spending.
FBC has total funding reserves of $36.6m. Excluding the cost of donated food, existing funding reserves can cover roughly three months of annual program spending.
Ci has sent this profile update to Food Banks Canada for review. Changes and edits may be forthcoming.
Updated on August 9, 2021, by Shira Wine.
Financial Review

Financial Ratios

Fiscal year ending March

2021
2020
2019
Administrative costs as % of revenues
0.7%
2.2%
2.0%
Fundraising costs as % of donations
2.7%
6.1%
6.7%
Total overhead spending
3.4%
8.3%
8.7%
Program cost coverage (%)
25.3%
50.8%
59.4%
Summary Financial Statements

All figures in $000s

2021
2020
2019
Donations
82,404
22,746
18,583
Goods in kind
29,971
25,574
25,620
Government funding
78,137
5,029
7
Fees for service
0
31
42
Investment income
229
0
0

Other income

50

244

173

Total revenues

190,791

53,624

44,425

Program costs
45,690
4,676
3,677
Grants
98,711
21,487
9,740
Donated goods exp
29,971
25,574
25,620
Administrative costs
1,378
1,163
905

Fundraising costs

2,227

1,393

1,245

Total spending

177,977

54,292

41,188

Cash flow from operations
12,814
(668)
3,236
Capital spending
44
37
458
Funding reserves
36,551
13,286
7,975
Note: Ci has backed amortization of capital assets out of program costs, reducing program costs by $313k in F2021, $110k in F2020, $79k in F2019.
Salary Information
| | |
| --- | --- |
| $350k + | 0 |
| $300k - $350k | 0 |
| $250k - $300k | 0 |
| $200k - $250k | 0 |
| $160k - $200k | 2 |
| $120k - $160k | 2 |
| $80k - $120k | 5 |
| $40k - $80k | 1 |
| < $40k | 0 |
Information from most recent CRA Charities Directorate filings for F2019