STAR RATING

Ci's Star Rating is calculated based on the following independent metrics:
RESULTS REPORTING
Grade based on the charity's public reporting of the work it does and the results it achieves.
DEMONSTRATED IMPACT
The demonstrated impact per dollar Ci calculates from available program information.
NEED FOR FUNDING
Charity's cash and investments (funding reserves) relative to how much it spends on programs in most recent year.
CENTS TO THE CAUSE
For a dollar donated, after overhead costs of fundraising and admin/management (excluding surplus) 87 cents are available for programs.
My anchor
About Food Banks Canada:
Food Banks Canada is a 4-star rated charity. The charity is financially transparent and has Average demonstrated impact. It has an above average results reporting grade and its overhead spending is within Ci's reasonable range. Food Banks Canada has $36.2m in reserve funds, which can cover program costs for nine months.
Founded in 1989, Food Banks Canada (FBC) is a national organization working to reduce food insecurity countrywide. Every year, Food Banks Canada releases its HungerCount report, which provides statistics on hunger and the use of food banks in Canada. In F2022, the report highlights that a quarter of food banks experienced a 50% increase in demand. It adds that a third of food bank clients were children, despite children only representing 19% of the population. The report states that more than half of the individuals using food banks received other social aid.
The charity supports ten Provincial Associations and 4,751 organizations, including affiliate food banks and food agencies. These organizations work directly with their communities to relieve hunger. Food Banks Canada provides food sharing services, distributes funds to the food bank network and does advocacy work to reduce food insecurity in Canada.
Funds distribution – 52% of program spending ($38.7 million)
Food Banks Canada distributes funds to its network of food banks to support their work. In F2022, the charity granted $38.7 million to its network. Banques Alimentaires Québec/Food Banks Québec received a grant of $10.0 million. The next two biggest grants were to Harvest Manitoba Inc. ($1.3 million) and to Metro Food Bank Society – Nova Scotia ($969k). Food Banks Canada reports that it has distributed over $180 million to its network in the past five years.
Food acquisition and sharing – 44% of program spending ($33.2 million)
In F2022, 2,381 food banks in Food Banks Canada's network reported 1,462,795 client visits. This is a 15% increase from F2021. 485,041 of these visits were children. The charity provided 31.3 million lb of food to food banks across Canada. Food Banks Canada states that it distributed over four million meals and snacks. It also handed out 149,760 N95 masks through the Red Cross during covid-19. Currently, over 40% of food distributed by food banks is fresh. Food Banks Canada strives to make this 60% by 2025.
The last 4% of program spending in F2022 ($2.3m) was on public relations, communications, research and advocacy. Food Banks Canada highlights that its research was covered by 146 news stories.
My anchor
Results and Impact
Food Banks Canada reports that its food bank network received 31,294,479 lb of food through its programs. It also reports that there were 1,462,795 visits to food banks that it supported in F2022. This averages to clients receiving 21 lb of food provided by Food Banks Canada per visit.
While Charity Intelligence highlights these key results, they may not be a complete representation of Food Banks Canada's results and impacts.
Charity Intelligence has rated Food Banks Canada as having Average impact based on demonstrated impact per dollar.
Impact Rating: Average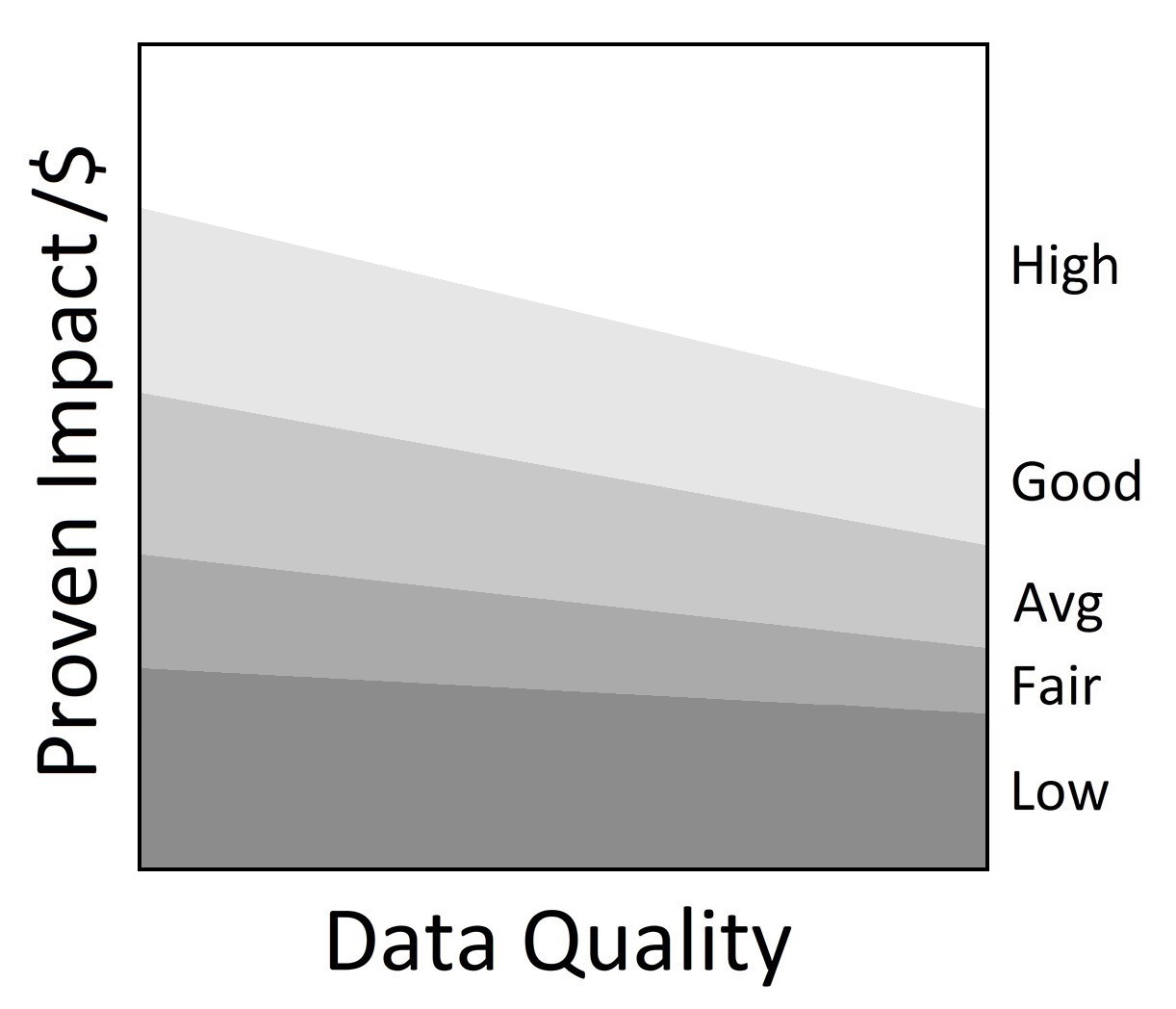 •
My anchor
Food Banks Canada is one of Canada's Major 100 charities, receiving monetary donations of $31.2m in F2022. It also received government funding of $35.8m. It received donations of food products estimated at $25.0m. Administrative costs are 1% of total revenues and fundraising costs are 12% of monetary donations. This means that for every dollar donated, 87 cents are available for programs. This is within Ci's reasonable range of overhead spending.
In F2021, monetary donations to Food Banks Canada spiked to $82.4m. F2021 donations from corporations, foundations and individuals, as well as government funding, all increased considerably. To reflect the increase in donations in F2021, the charity granted an unprecedented $98.7m. In F2021, Food Banks Canada granted $23.0m to Ontario Association of Food Banks and $17.6m to Banques Alimentaires Québec.
Food Banks Canada has total funding reserves of $36.2m. Existing funding reserves can cover nine months of annual program spending.
Ci has sent this profile update to Food Banks Canada for review. Changes and edits may be forthcoming.
Updated on June 9, 2023 by Victoria Allder.
Financial Review

Financial Ratios

Fiscal year ending March

2022
2021
2020
Administrative costs as % of revenues
1.1%
0.7%
2.2%
Fundraising costs as % of donations
12.2%
2.7%
6.1%
Total overhead spending
13.4%
3.4%
8.3%
Program cost coverage (%)
73.0%
25.3%
50.8%
Summary Financial Statements

All figures in $000s

2022
2021
2020
Donations
31,182
82,404
22,746
Goods in kind
25,001
29,971
25,574
Government funding
35,843
78,137
5,029
Fees for service
0
0
31
Investment income
162
229
0

Other income

6

50

244

Total revenues

92,193

190,791

53,624

Program costs
10,867
45,690
4,676
Grants
38,730
98,711
21,487
Donated goods exp
25,001
29,971
25,574
Administrative costs
1,036
1,378
1,163

Fundraising costs

3,812

2,227

1,393

Total spending

79,447

177,977

54,292

Cash flow from operations
12,747
12,814
(668)
Capital spending
25
44
37
Funding reserves
36,195
36,521
13,286
Note: Ci has backed amortization of capital assets out of program costs, reducing program costs by $73k in F2022, $313k in F2021 and $110k in F2020.
Salary Information
| | |
| --- | --- |
| $350k + | 0 |
| $300k - $350k | 0 |
| $250k - $300k | 0 |
| $200k - $250k | 0 |
| $160k - $200k | 2 |
| $120k - $160k | 4 |
| $80k - $120k | 4 |
| $40k - $80k | 0 |
| < $40k | 0 |
Information from most recent CRA Charities Directorate filings for F2022