STAR RATING

Ci's Star Rating is calculated based on the following independent metrics:
RESULTS REPORTING
Grade based on the charity's public reporting of the work it does and the results it achieves.
DEMONSTRATED IMPACT
The demonstrated impact per dollar Ci calculates from available program information.
NEED FOR FUNDING
Charity's cash and investments (funding reserves) relative to how much it spends on programs in most recent year.
CENTS TO THE CAUSE
For a dollar donated, after overhead costs of fundraising and admin/management (excluding surplus) 86 cents are available for programs.
My anchor
About Moisson Montréal:
Moisson Montreal is a 5-star rated charity with High demonstrated impact and best practice in financial transparency and above average accountability to donors as seen in the A+ results reporting grade. For every dollar donated to this charity, 86 cents go to the cause. This is within Ci's reasonable range for overhead spending.
Founded in 1984, Moisson Montreal (MML) is Canada's largest food bank. MML collects, sorts, stores, and distributes food to community agencies across Montreal. 
A Charity Intelligence 2022 Top 10 Canadian Food Bank
In F2022, MML distributed 17.1 million kilograms of food worth $98.6 million. 13.0 million kilograms went to MML's 303 community agencies that fight poverty by providing food assistance across Montreal. 2.5 million kilograms went to the other Quebec Moissons, and 1.6 million kilograms went to other food banks in Canada. MML uses the NOVA index to classify the food it distributes based on the level of processing. 65% of the food MML distributed in F2022 was fresh, minimally processed, or processed culinary ingredients (up from 48% in F2020). 35% of distributed food was fruits and vegetables. 
According to the most recent F2021 Hunger Count, Moisson Montreal's community agencies were able to fulfill 714,000 food requests each month. This is a 26% increase from 567,317 in F2019. Meal programs run by community agencies served 491,127 meals and snacks during the year. Food pantry programs were used 223,160 times by 92,367 people, 31,790 children and 60,577 adults. Single people make up the largest household proportion using food pantries, and over 40% of households using food pantries are on welfare.
To reduce food waste in grocery stores, Moisson Montreal runs a Food Recovery in Supermarkets program (FRSP). The program saves unsold food from 100 supermarkets and redistributes it to community agencies. FRSP recovered 1.0 million kg of food in F2022. MML also recovered 17.4 million kilograms of food from food producers, processors, distributors and retailers. MML states that its community agencies can operate on significantly lower food purchase budgets because of these donations.
My anchor
Results and Impact
In F2022, Moisson Montreal distributed 17.1 million kilograms of food to serve 303 organizations and 92,367 individuals. This represents a 20% increase in the amount of food distributed since F2019. The charity also saw a 45% increase in the amount of fruits and vegetables distributed. 
The charity's F2021 Hunger Count reports a 25.9% increase in community demand, 35.7% increase in number of people served, 81.6% increase in food bank visits and 10.4% increase in number of meals served since F2020. Every year, MML conducts a survey to track services offered over the course of the year. In F2022, the survey revealed that MML met 74% of the food needs of its community agencies, up from 65% in F2021. The survey also revealed a participation rate of 70% despite the growing number of community agencies as well as a 91% satisfaction rate. These changes may suggest an overall improvement in food insecurity in Montreal, although the charity notes there are many variables to consider for this trend.
Charity Intelligence has rated Moisson Montreal as High impact based on demonstrated impact per dollar.
Impact Rating: High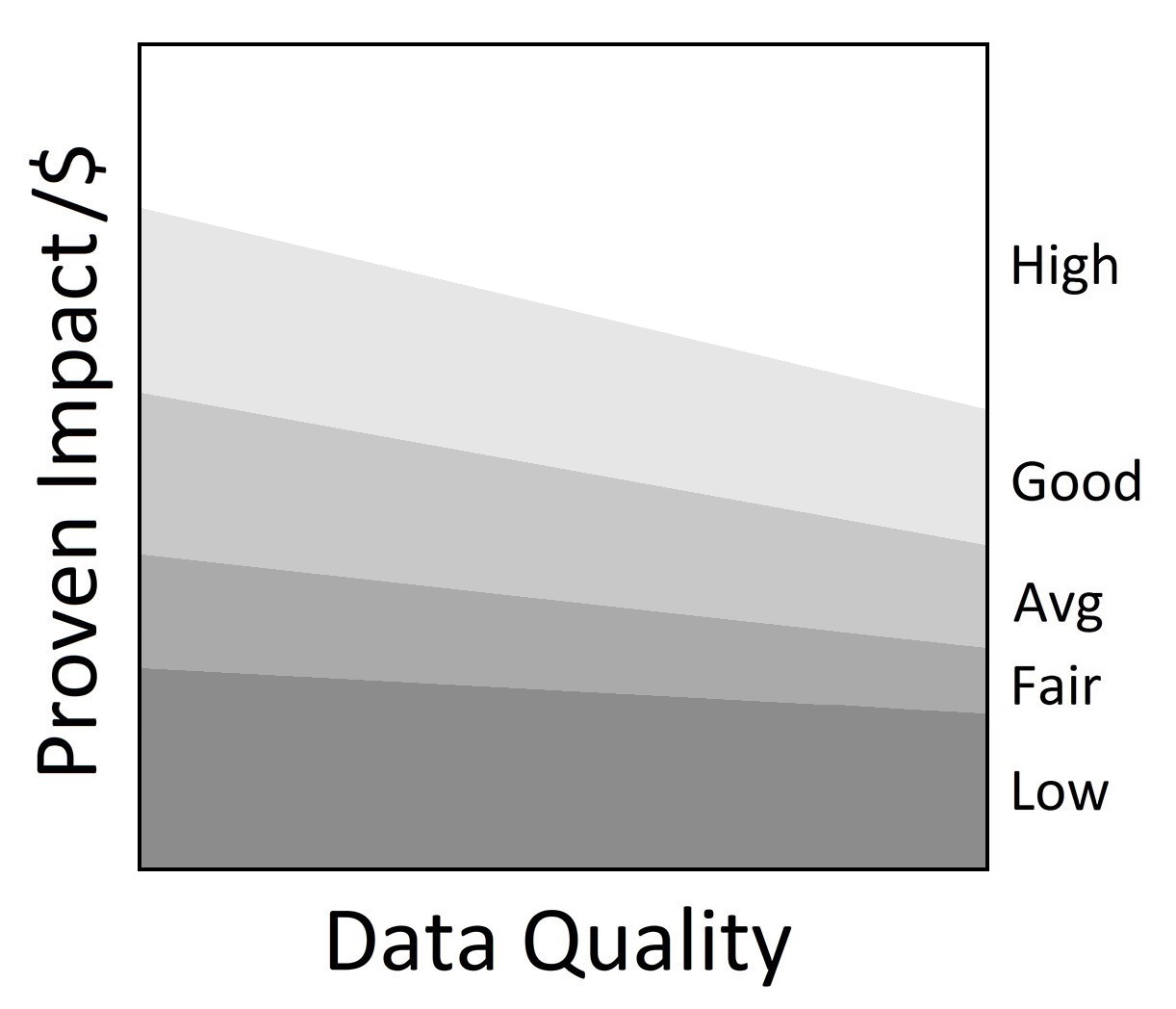 •
My anchor
In F2020, Moisson Montreal reported $8.1m in cash donations and special events fundraising and $96.5m in donated food. Administrative costs are 1% of revenues (excluding investment income) and fundraising costs are 13% of cash donations and special events. For every dollar donated, 86 cents go to the cause. This is within Ci's reasonable range for overhead spending. 
Moisson Montreal's net funding reserves of $4.7m can cover program costs for 1.3 years. This excludes the cost of food used in programs.
This report is an update that has been sent to Moisson Montreal for review. Comments and edits may be forthcoming.
Updated on July 27, 2022 by Angelina Curwin.
Financial Review

Financial Ratios

Fiscal year ending March

2022
2021
2020
Administrative costs as % of revenues
1.2%
0.9%
1.3%
Fundraising costs as % of donations
12.5%
6.9%
15.8%
Total overhead spending
13.6%
7.8%
17.0%
Program cost coverage (%)
126.1%
100.8%
137.8%
Summary Financial Statements

All figures in $000s

2022
2021
2020
Donations
5,418
7,259
3,330
Goods in kind
96,487
119,490
80,702
Government funding
353
912
454
Business activities (net)
364
447
465
Special events
2,725
4,740
1,923
Investment income
15
159
(26)

Other income

249

0

0

Total revenues

105,611

133,007

86,847

Program costs
3,725
3,950
3,204
Donated goods exp
98,649
117,630
81,543
Administrative costs
1,261
1,125
1,101
Fundraising costs
1,014
833
827

Other costs

2,371

6,730

428

Total spending

107,020

130,268

87,103

Cash flow from operations
(1,409)
2,740
(256)
Capital spending
379
1,339
211
Funding reserves
4,699
3,983
4,414
Note: Ci reported food donations net of food lost as waste in donated goods in kind, decreasing total revenues and expenses by $4.1m in F2022, $2.7m in F2021, and $3.4m in F2020. As a non-cash item, Ci did not include amortization of deferred contributions related to tangible and intangible assets, decreasing total revenues by $311k in F2022, $207k in F2021, and $192k in F2020. Also a non-cash item, Ci did not include amortization of capital assets allocated to program and administrative expenses. Other costs of $428k in F2020 represent expenses associated with a major roof repair for the charity's facilities. Program cost coverage ratios do not include the cost of donated food.
Salary Information
| | |
| --- | --- |
| $350k + | 0 |
| $300k - $350k | 0 |
| $250k - $300k | 0 |
| $200k - $250k | 0 |
| $160k - $200k | 1 |
| $120k - $160k | 0 |
| $80k - $120k | 5 |
| $40k - $80k | 4 |
| < $40k | 0 |
Information from most recent CRA Charities Directorate filings for F2021