My anchor
About ORBIS Canada:
Founded in 1984, Orbis Canada is one of eight fundraising branches of Orbis International. Orbis works to train medical professionals in developing countries in order to build local capacity to treat and prevent avoidable blindness. It is estimated that 295 million people globally are living with moderate-to-severe visual impairment, of which 77% is preventable or treatable.
Orbis Canada's main programs are its Flying Eye Hospital, Long-Term Country Programs, and Cybersight. It also develops new eye care technology and advocates on behalf of people living in rural areas for greater accessibility to eye care. No breakdown of spending by program was provided by the charity.
Flying Eye Hospital: Orbis operates a fully equipped teaching hospital on board an aircraft designed to fly to countries in need to train local eye teams while providing ophthalmic services to individuals needing care. In F2020, Orbis' first-ever virtual Flying Eye Hospital in Bolivia trained 851 eye care workers from nine countries.
Long-Term Country Programs: Orbis Canada works to strengthen health services in 20 countries in Africa, Asia, and South America, with the goal of building self-sufficiency in local hospitals. In Nepal, for example, the charity screened over 12,000 children for eye disease and identified 151 as needing treatment in F2020.
Cybersight: Orbis' Cybersight program provides free online lectures, surgical videos, and textbooks to eye care professionals. Cybersight allows for professionals in remote areas to access the best information. In F2020, 26,000 eye care workers watched more than 2.3 million training videos through Cybersight, leading to a total of 46,000 doctors now registered on the platform.
My anchor
Results and Impact
In F2020, Orbis distributed 7.6 million doses of trachoma-fighting antibiotics in 89 districts of Ethiopia. The charity reports it has distributed over 44.5 million doses of this antibiotic in Ethiopia since 2008.
Orbis Canada reported that in 2017, The Lancet Global Health stated that avoidable blindness figures were set to triple to 115 million people by 2050, but in 2020, adjusted this estimate to 60 million people. The reduction in projected avoidable blindness cases may be partially attributed to Orbis Canada's work.
Orbis Canada reports that every $1 spent on eye health in poor countries produces $4 in economic gain.
Charity Intelligence highlights these key results. They may not be a complete representation of Orbis Canada's results.
Charity Intelligence has given Orbis Canada a Low impact rating for demonstrated impact per dollar.
Impact Rating: Low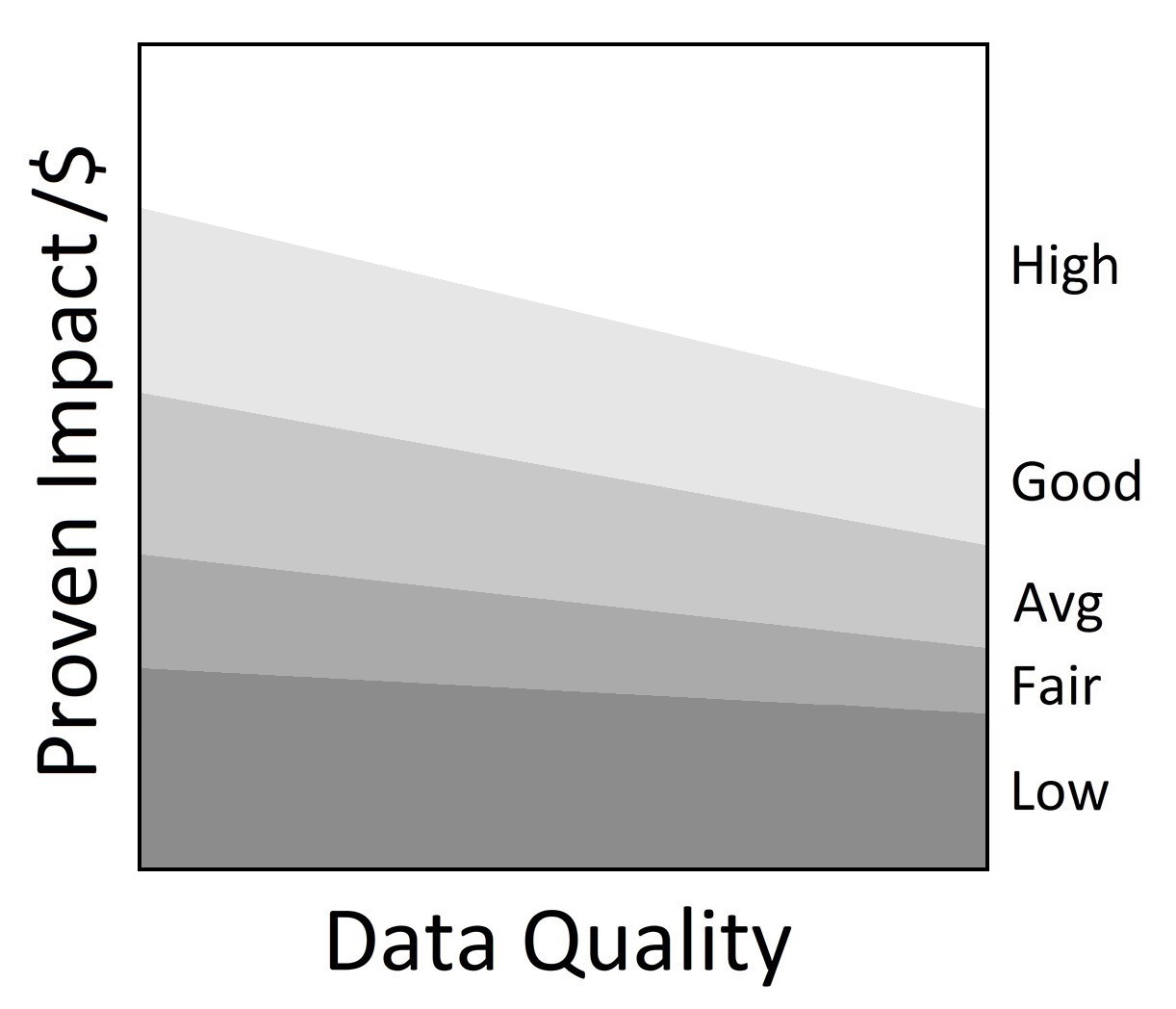 •
My anchor
Orbis Canada received donations and fundraising revenue of $892k in F2020. Administrative costs are 14% of revenues and fundraising costs are 73% of donations. For every $1 donated, 14 cents go to the cause, which is outside of Ci's reasonable range for overhead spending. Orbis Canada has $715k in funding reserves which could cover program costs for almost three years.
This charity report is an update that has been sent to Orbis Canada for review. Changes and edits may be forthcoming.
Updated on August 17, 2021 by Rachel Leteta.
Financial Review

Financial Ratios

Fiscal year ending December

2020
2019
2018
Administrative costs as % of revenues
13.7%
12.1%
15.6%
Fundraising costs as % of donations
72.7%
45.0%
39.4%
Total overhead spending
86.3%
57.1%
55.0%
Program cost coverage (%)
291.0%
132.8%
279.8%
Summary Financial Statements

All figures in $s

2020
2019
2018
Donations
892,450
1,746,224
1,026,590
Government funding
128,547
0
0
Investment income
44,031
17,653
(2,796)

Other income

0

17,021

803

Total revenues

1,065,028

1,780,898

1,024,597

Program costs - International
145,175
876,950
335,000
Program costs - Canada
100,675
94,285
59,906
Administrative costs
139,343
212,610
159,744

Fundraising costs

648,700

785,806

404,690

Total spending

1,033,893

1,969,651

959,340

Cash flow from operations
31,135
(188,753)
65,257
Funding reserves
715,435
1,289,778
1,104,974
Note: Ci adjusted for deferred contributions, affecting revenues by $16k in F2020, ($3k) in F2019, and $99k in F2018. Ci used international program costs reported in the charity's T3010 CRA filings.
Salary Information
| | |
| --- | --- |
| $350k + | 0 |
| $300k - $350k | 0 |
| $250k - $300k | 0 |
| $200k - $250k | 0 |
| $160k - $200k | 1 |
| $120k - $160k | 0 |
| $80k - $120k | 1 |
| $40k - $80k | 2 |
| < $40k | 0 |
Information from most recent CRA Charities Directorate filings for F2020