STAR RATING

Ci's Star Rating is calculated based on the following independent metrics:
RESULTS REPORTING
Grade based on the charity's public reporting of the work it does and the results it achieves.
DEMONSTRATED IMPACT
The demonstrated impact per dollar Ci calculates from available program information.
NEED FOR FUNDING
Charity's cash and investments (funding reserves) relative to how much it spends on programs in most recent year.
CENTS TO THE CAUSE
For a dollar donated, after overhead costs of fundraising and admin/management (excluding surplus) 95 cents are available for programs.
My anchor
About The Compass:
The Compass is a 5-star, Top 10 Canadian Impact Charity. The charity is financially transparent and has High demonstrated impact. It has a strong results reporting grade and its overhead spending is just outside Ci's reasonable range. The Compass has $1.5m in reserve funds, which can cover annual program costs for 1.1 years.
Founded in 2002, The Compass is a Christian food bank and outreach center serving the Mississauga region. Its formal name is Lakeshore Community Outreach Centre. The Compass aims to serve south Mississauga by meeting needs for nutritious food, improving life skills, and fostering a caring community.
A Charity Intelligence 2022 Top 10 Canadian Food Bank
The Compass' food bank consists of 14 member churches and 2 supporting churches in Mississauga. Churches and community groups hold food drives and meal events. They also provide financial support and volunteers to the charity. The charity's programs include its food bank and faith-centred client programs.
Food and supply distribution
The food bank, which operates as a market, provides emergency food supplies and weekly food provisions to clients. In 2022, The Compass reports 27,469 visits to the market. The charity served 1,794 households, increasing 74% from the 1,033 households served in F2021. 1,005 of these households were new to the food bank, which is a 178% increase from last year's 362 new households. This amounted to 4,033 individuals helped by the food bank in F2022, a 65% increase from the 2,451 helped in F2021. The charity states that it distributed 705,278 lb of food in F2022 and provided 38,984 meals. It estimates serving 1,000 to 1,200 meals a week by mid-year. The charity reports benefiting from 38,054 volunteer hours during the year.
Client programs
The charity provides client programs such as chaplain services, community lunches and assistance for specific needs. In F2022, The Compass reports preparing 201 tax returns for low-income earners, to help them receive tax benefits. It also provided 37 reconditioned laptops to its clients. At Christmas, it distributed $115,305 in Walmart gift cards to 754 households, through its Spread the Joy program. This is an average of $153 in Walmart gift cards per household. Additionally, The Compass provided 310 children with backpacks and school supplies and sent 53 children to camp during the summer. The charity also gave winter essentials to 40 homeless clients.
My anchor
Results and Impact
The Compass distributed 705,278 lb of food in F2022 to 4,033 individuals. This is an average of 175 lb of food per individual. This included 59,127 pounds of protein, 54,912 litres of milk, 26,800 pounds of fruit and vegetables, and 15,145 dozen eggs.
While Charity Intelligence highlights these key results, they may not be a complete representation of The Compass' results and impact.
Charity Intelligence has rated The Compass as High impact based on demonstrated impact per dollar, making it a Charity Intelligence 2022 Top 10 Impact Canadian Food Bank.
Impact Rating: High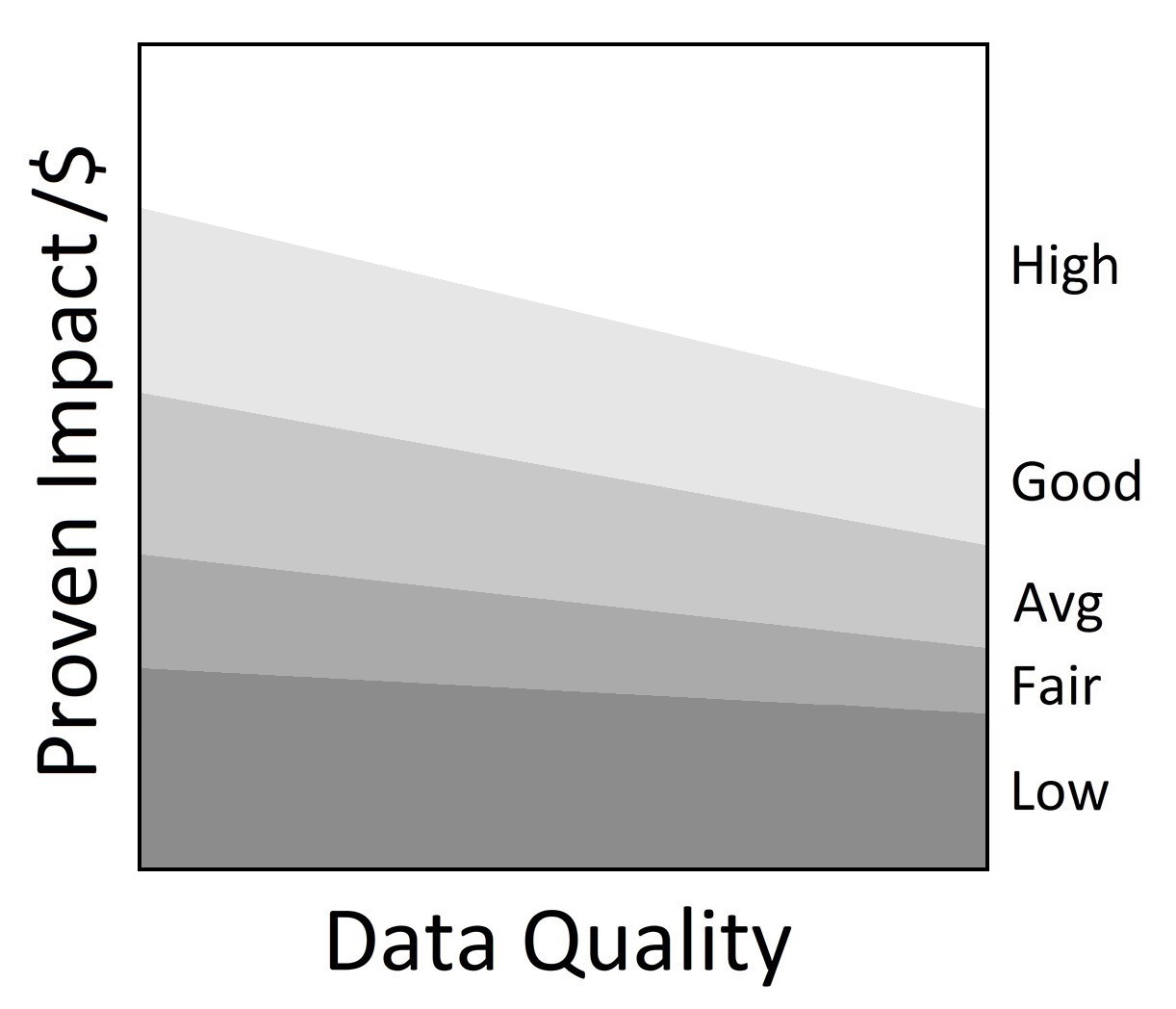 •
My anchor
The Compass received $1.3m in donations and special events fundraising in F2022. The charity's audited financial statements do not disclose donated food separately from cash donations. Administrative costs are 4% of revenues (excluding investment income) and fundraising costs are less than 1% of donations and special events fundraising. Overall, The Compass reports spending 5% on overhead; however, it does not appear that the charity has allocated salaries and occupancy costs to overhead, which may result in an understated overhead spending. This means that for every dollar donated, the charity reports that 95 cents are available for the programs. This is just outside Ci's reasonable range for overhead spending.
The Compass's annual filing with the CRA does not reconcile with its audited financial statements. On its CRA filing, it reports higher fundraising costs and lower administrative costs.
The Compass has net funding reserves of $1.5m. The charity's current reserves can cover annual program costs for a year and two months. Ci was unable to determine the charity's program cost coverage ratio excluding the cost of donated food used in programming.
This report is an update that has been sent to The Compass for review. Changes and edits may be forthcoming.
Updated on June 12, 2023 by Victoria Allder.
Financial Review

Financial Ratios

Fiscal year ending December

2022
2021
2020
Administrative costs as % of revenues
4.2%
3.7%
1.5%
Fundraising costs as % of donations
0.7%
0.8%
0.5%
Total overhead spending
4.8%
4.5%
2.0%
Program cost coverage (%)
113.5%
210.5%
207.3%
Summary Financial Statements

All figures in $s

2022
2021
2020
Donations
1,133,982
1,181,566
1,364,532
Government funding
18,292
43,513
97,686
Special events
165,867
87,970
111,573

Investment income

5,899

905

2,218

Total revenues

1,324,040

1,313,954

1,576,009

Program costs
1,312,831
801,798
630,526
Administrative costs
54,915
48,201
24,241

Fundraising costs

8,796

10,426

6,732

Total spending

1,376,542

860,425

661,499

Cash flow from operations
(52,502)
453,529
914,510
Capital spending
0
30,226
19,480
Funding reserves
1,489,942
1,687,618
1,307,091
Note: Ci backed out government funding from donations based on the charity's T3010 CRA filings, affecting donations by ($18k) in F2022, ($44k) in F2021 and ($98k) in F2020. Ci adjusted for deferred donations, affecting revenue by ($35k) in F2022, ($20k) in F2021 and $44k in F2020. The Compass' T3010 filings do not report any full time staff, but report 9 part time employees for F2022.
Salary Information
| | |
| --- | --- |
| $350k + | 0 |
| $300k - $350k | 0 |
| $250k - $300k | 0 |
| $200k - $250k | 0 |
| $160k - $200k | 0 |
| $120k - $160k | 0 |
| $80k - $120k | 0 |
| $40k - $80k | 0 |
| < $40k | 0 |
Information from most recent CRA Charities Directorate filings for F2022