STAR RATING

Ci's Star Rating is calculated based on the following independent metrics:
RESULTS REPORTING
Grade based on the charity's public reporting of the work it does and the results it achieves.
DEMONSTRATED IMPACT
The demonstrated impact per dollar Ci calculates from available program information.
NEED FOR FUNDING
Charity's cash and investments (funding reserves) relative to how much it spends on programs in most recent year.
CENTS TO THE CAUSE
For a dollar donated, after overhead costs of fundraising and admin/management (excluding surplus) 96 cents are available for programs.
My anchor
About The Compass:
Founded in 2002, The Compass is a Christian food bank and outreach centre serving the Mississauga region. Its formal name is Lakeshore Community Outreach Centre. The Compass' vision is to serve the south Mississauga area by meeting immediate needs for nutritious food, encouraging the enhancement of life skills, and fostering a caring community.
A Charity Intelligence 2021 Top 10 Canadian Impact Charity
The Compass' food bank is composed of a co-ordinated outreach of 17 church partners in Mississauga. Churches and community groups hold food drives and community meal events, as well as provide financial support and volunteers to the charity. The food bank, which operates as a market, is for people in need of emergency food supplies as well as weekly food provision. The Compass notes in its 2019 annual report that over the last five years, it has worked to improve the choice of healthy food options. There were 15,900 visits to the market, a 10% increase from F2018. The Compass served 935 households in F2019, for a total of 2,030 people: 52% of clients were single, 30% were children, and 10% were seniors. 321 households were new. Based on total operating costs, the average cost per client was $231.
The Compass runs numerous client programs, including community meal programs, tax clinics, haircutting services, and more. Intake volunteers meet with first-time clients to discuss their situation and help set them up to access food. Volunteers can also help by providing referrals for many services, including Ontario Works, addiction counselling and drug rehab, Supportive Housing in Peel, and Ontario Disability Support. In F2019, The Compass served 7,730 hot meals and 18,130 snacks through its various client programs. Volunteers prepared over 300 tax returns for clients, and, through outreach with communit groups, Compass helped find spots for 46 children to take part in 109 weeks of summer camps.
The Compass plans to relocate to 425 Lakeshore Road East in 2021. The new location remains in the Lakeshore Road transit corridor. It is currently under construction by Indwell and will be a 68-unit affordable housing building. The Compass is in the final stages of negotiating a lease for most of the ground floor, which will include an improved kitchen, market, program space, meeting rooms and storage space.
COVID-19: Due to the COVID-19 pandemic, The Compass' food bank has pivoted from open market operations to hamper services. Clients can custom order hampers online, which contain two- or three-days worth of food.
My anchor
Results and Impact
Charity Intelligence has rated The Compass as High impact based on demonstrated impact per dollar.
The Compass distributed 486,000 pounds of food in F2019, a 9% increase from F2018. This included 26,000 litres of milk, 20,000 pounds of chicken, 10,100 pounds of potatoes, 8,300 pounds of produce rescued from farmers' markets, and 8,200 pounds of apples. The Compass partners with local farmers markets to collect unsold produce at the end of market sessions. It also works with community gardens to receive locally grown food. The Compass purchased 21% of the food it distributed during the year.
The Compass saw a 50% increase in the number of homeless families that access its services in F2019. It notes that homelessness is a growing issue in Mississauga, and extreme cold in the winter puts these people at extreme risk. In response to this issue, the Compass launched In from the Cold. Between January and March 2019, a subgroup of the charity's supporting churches opened their doors to Compass clients whenever the predicted overnight temperature was below -15⁰C.
Impact Rating: High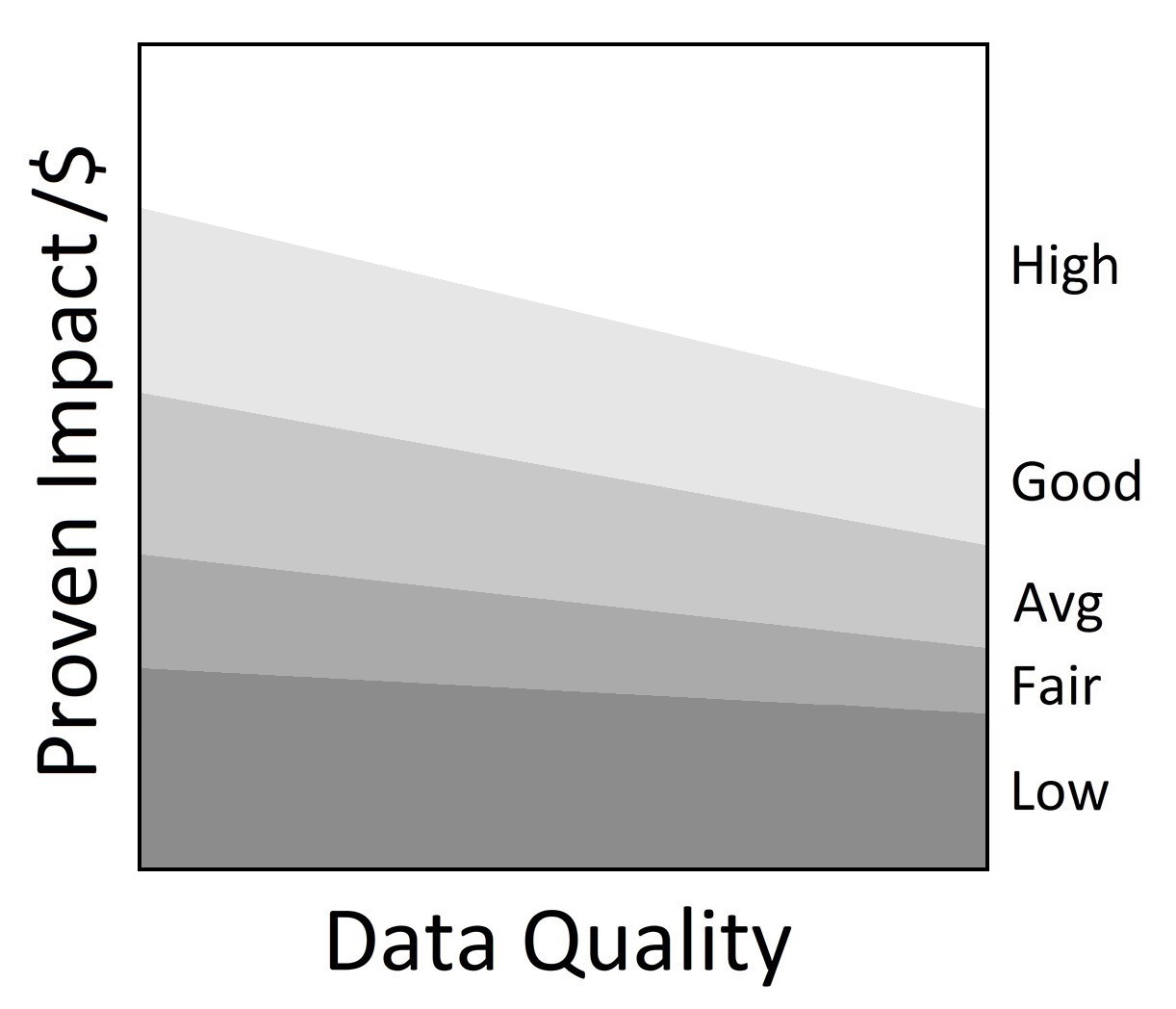 •
My anchor
The Compass is a small charity, receiving $562k in donations and special events fundraising in F2019. The charity's audited financial statements do not disclose donated food separately from cash donations. Administrative costs are 4% of revenue (excluding investment income) and fundraising costs are less than 1% of donations and special events fundraising. For every dollar donated, 96 cents go to the cause. This is just outside of Ci's reasonable range for overhead spending. Staff compensation and benefits expenses have been entirely allocated to program costs in Ci's analysis, which may mean overhead spending is understated.
The Compass has net funding reserves of $393k, producing a program cost coverage ratio of 89%. This means that the charity's reserves can cover annual program costs at the current level for roughly 11 months. Ci was unable to determine the charity's program cost coverage ratio excluding the cost of donated food used in programming.
The Compass reports zero full-time staff in its F2019 T3010 CRA filing, and three part-time staff with an average salary of $34,296. 
This report is a new profile that has been sent to The Compass for review. Comments and edits may be forthcoming.
Updated on July 30, 2020 by Katie Khodawandi.
Financial Review

Financial Ratios

Fiscal year ending December

2019
2018
Administrative costs as % of revenues
3.8%
6.2%
Fundraising costs as % of donations
0.5%
1.7%
Total overhead spending
4.3%
7.9%
Program cost coverage (%)
88.6%
72.4%
Summary Financial Statements

All figures in $s

2019
2018
Donations
485,001
381,213
Government funding
31,101
22,704
Special events
77,414
81,555

Investment income

1,318

400

Total revenues

594,834

485,872

Program costs
443,243
357,194
Administrative costs
22,801
30,219

Fundraising costs

2,808

7,933

Total spending

468,852

395,346

Cash flow from operations
125,982
90,526
Capital spending
0
129,268
Funding reserves
392,644
258,561
Note: Ci used the charity's T3010 CRA filings for government funding, backing the amounts out of donations.
Salary Information
| | |
| --- | --- |
| $350k + | 0 |
| $300k - $350k | 0 |
| $250k - $300k | 0 |
| $200k - $250k | 0 |
| $160k - $200k | 0 |
| $120k - $160k | 0 |
| $80k - $120k | 0 |
| $40k - $80k | 0 |
| < $40k | 0 |
Information from most recent CRA Charities Directorate filings for F2019