STAR RATING

Ci's Star Rating is calculated based on the following independent metrics:
RESULTS REPORTING
Grade based on the charity's public reporting of the work it does and the results it achieves.
DEMONSTRATED IMPACT
The demonstrated impact per dollar Ci calculates from available program information.
NEED FOR FUNDING
Charity's cash and investments (funding reserves) relative to how much it spends on programs in most recent year.
CENTS TO THE CAUSE
For a dollar donated, after overhead costs of fundraising and admin/management (excluding surplus) 73 cents are available for programs.
My anchor
About Food for the Poor Canada :
Food For The Poor Canada is a 2-star charity. It is financially transparent and has a below average results reporting grade. It has reasonable overhead costs and funding reserves. However, Charity Intelligence has rated it Low for demonstrated impact per dollar spent. Before you give, read Charity Intelligence's report.
Founded in 1991 and fully operational in 2008, Food For The Poor Canada (FFTP Canada) is the Canadian branch of Food For The Poor Inc, based in Florida, USA. Food For The Poor Canada provides basic aid and sustainable development to communities in the Caribbean and Latin America. The charity operates through a community-led approach. FFTP Canada asks communities what their needs are and then mobilizes to meet them through different partner organizations. Food For The Poor Canada currently works in Haiti, Jamaica, Guyana, Honduras, and Bahamas. 
FFTP Canada has six main programs, including Education, Health, Food, Housing, Emergency Response, and Livelihoods. The charity does not provide a breakdown of spending for its programs.
Education - In F2021, Food For The Poor Canada completed construction of a new library in Guyana. It also completed a school in Jamaica. 50 Jamaican children received lunch, as well as textbooks and tuition fees. FFTP Canada also provided 70 tablets with access to Wi-Fi. 
Health - In 2022, FFTP Canada completed a new health clinic in Honduras. The clinic serves over 1,000 people. 
Food - FFTP Canada provided lunches for 90 children every day of the school year at Every Child Counts in the Bahamas, a school for children with disabilities. FFTP Canada also sent 2,600,000 meals to children and families across Jamaica and Haiti in F2021. Since the beginning of the covid-19 pandemic, FFTP Canada has distributed 12,907,939 meals to communities in Jamaica, Haiti, Honduras, and Guyana.
Housing - In F2021, FFTP Canada built 30 homes in Derac, Haiti. An additional 30 homes were completed in early 2022, brining the total number of homes to 60. These homes house 60 families. FFTP Haiti also provided 60 light kits, one for each family.
Emergency Response - In response to the August 2021 earthquake in Haiti, FFTP Canada shipped essential supplies. These included: 1,125,000 face masks, 640 buckets of food kits, 1,080 boxes of family emergency kits, 1,080 solar lights, 2,450,000 water purification tablets, and 200,000 isolation gowns.  FFTP Canada provided 480,000 water purification tablets to a community in Guyana that flooded. In Jamaica, it provided 200,000 isolation gowns in partnership with GlobalMedic.
Livelihoods - In F2021, FFTP Canada finished building a new agricultural school in Honduras. More than 40 women attended women's empowerment workshops that helped them improve their sewing, baking, and business skills. 
My anchor
Results and Impact
Food for the Poor Canada reports that it fed 1.7m people with 350,000 kg of rice and beans. It also reports that it fed 20.5m people with 205,550 bags of dried vegetable soup mix. It has also shipped more than $39.2m in medicine to Haiti, Dominican Republic, Honduras, and Jamaica. The time period for these outcomes are unclear.
Charity Intelligence has given Food for the Poor an impact rating of Low for demonstrated social impact per dollar spent.
While Ci highlights these key results, they may not be a complete representation of Food For The Poor Canada's results and impact.
Impact Rating: Low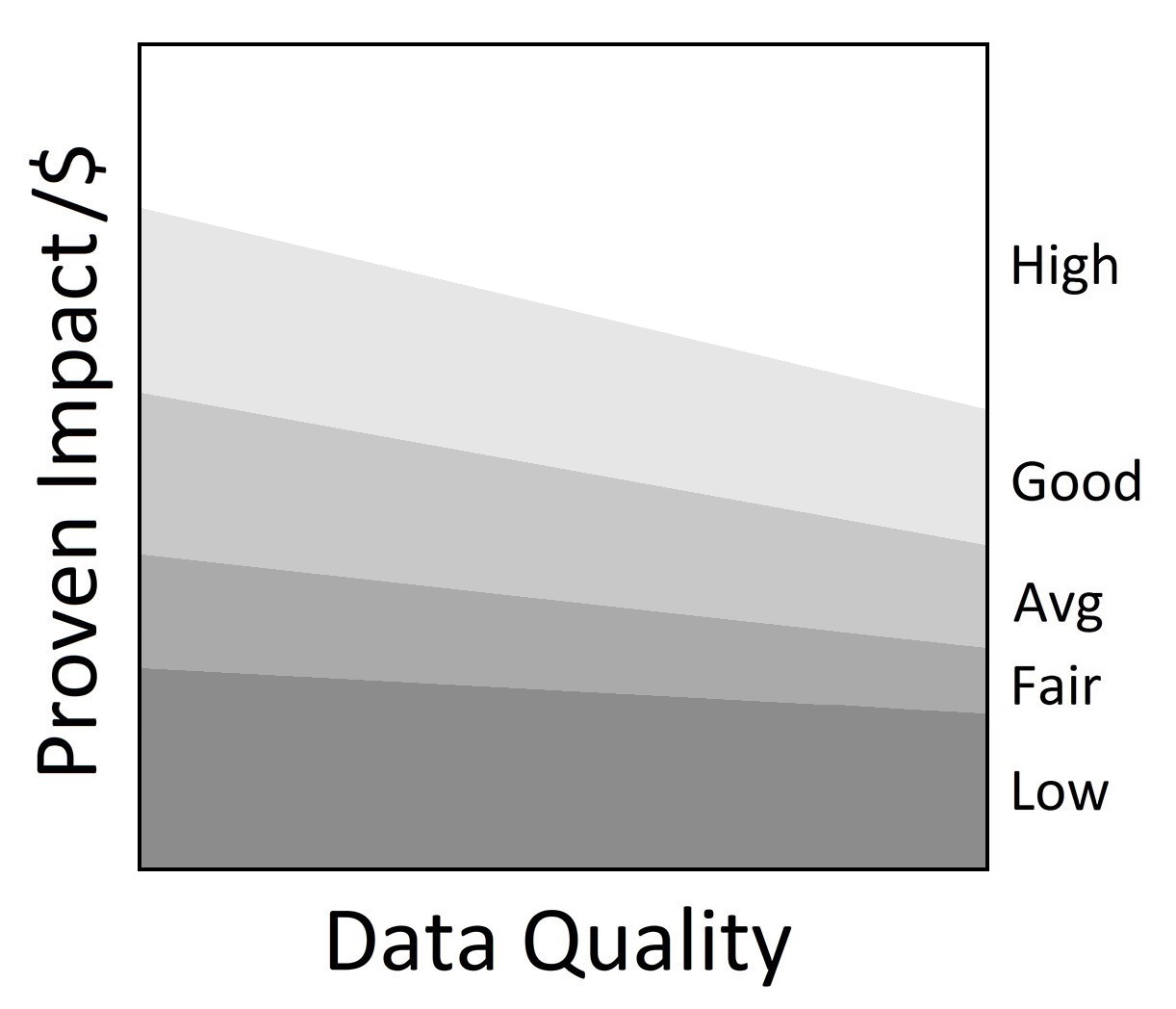 •
My anchor
Food For The Poor Canada received $944k in Canadian donations and $2.0m in donated goods-in-kind in F2021. Fundraising costs were 22% of donations and administrative costs were 5% of revenues. This results in total overhead spending of 27%. For each dollar donated, 73 cents goes to the cause. This is within Ci's reasonable range for overhead spending. Funding reserves of $595k can cover program and grant spending for nine months at the F2021 level. 
In F2021, FFTP Canada granted $20k to Health Partners International of Canada ($32k in F2020, $24k in F2019). 
This charity report is an update that has been sent to Food For The Poor Canada for review. Changes and edits may be forthcoming.
Updated on August 22, 2022 by Emily Downing.
Financial Review

Financial Ratios

Fiscal year ending December

2021
2020
2019
Administrative costs as % of revenues
4.8%
1.2%
3.2%
Fundraising costs as % of donations
22.0%
21.8%
13.3%
Total overhead spending
26.8%
23.0%
16.5%
Program cost coverage (%)
79.5%
63.8%
135.4%
Summary Financial Statements

All figures in $s

2021
2020
2019
Donations
944,219
1,146,977
1,296,185
Goods in kind
2,028,855
8,905,086
2,506,465
Government funding
63,387
78,355
0

Investment income

4,509

(23,088)

28,376

Total revenues

3,040,970

10,107,330

3,831,026

Program costs - International
728,200
1,039,805
844,278
Grants
20,120
32,250
23,500
Donated goods exp
1,960,200
8,862,060
2,506,460
Administrative costs
145,120
125,827
121,552

Fundraising costs

207,613

249,886

171,873

Total spending

3,061,252

10,309,822

3,667,668

Cash flow from operations
(20,282)
(202,492)
163,358
Capital spending
0
0
0
Funding reserves
594,885
683,454
1,174,659
Note: Charity Intelligence reported government assistance as government revenue. This affected total revenues and expenses by $63k in F2021 and $78k in F2020. Ci reported exchange gain (loss) as other income, affecting revenues and expenses by $5k in F2020, ($23k) in F2019, and $28k in F2019.
Salary Information
| | |
| --- | --- |
| $350k + | 0 |
| $300k - $350k | 0 |
| $250k - $300k | 0 |
| $200k - $250k | 0 |
| $160k - $200k | 0 |
| $120k - $160k | 0 |
| $80k - $120k | 1 |
| $40k - $80k | 3 |
| < $40k | 1 |
Information from most recent CRA Charities Directorate filings for F2021