STAR RATING

Ci's Star Rating is calculated based on the following independent metrics:
RESULTS REPORTING
Grade based on the charity's public reporting of the work it does and the results it achieves.
DEMONSTRATED IMPACT
The demonstrated impact per dollar Ci calculates from available program information.
NEED FOR FUNDING
Charity's cash and investments (funding reserves) relative to how much it spends on programs in most recent year.
CENTS TO THE CAUSE
For a dollar donated, after overhead costs of fundraising and admin/management (excluding surplus) 92 cents are available for programs.
My anchor
About Kamloops Food Bank:
Kamloops Food Bank is a 3-star charity with Good impact. The charity has a high results reporting grade but is not financially transparent. 
Founded in 1981, Kamloops Food Bank collects and distributes food to people in need, with the goal of eliminating hunger in Kamloops. It operates independently and is a member of Food Banks British Columbia and an affiliate member of Food Banks Canada.
Kamloops Food Bank's main priority is food collection and distribution through its foodSHARE and Starfish Backpacks programs. The charity also provides diapers and other baby supplies to families in need through its Baby Bank program. The charity did not provide a breakdown of spending on its programs in F2021.
A Charity Intelligence 2022 Top 10 Canadian Food Bank
Kamloops Food Bank reports that its foodSHARE program is the largest food recovery program operated by a food bank in Western Canada. Through the foodSHARE program, Kamloops Food Bank rescues food from going to the landfill and distributes it to families, schools, community agencies, and farmers. In F2021, the charity distributed 2.4 million pounds of food to 5,000 individuals, 49 community agencies, and nine food banks.
Through its Starfish Backpacks program, Kamloops Food Bank provides food to children who have been identified at school as not having enough food to carry them through the weekend. In F2021, the charity distributed 144 backpacks of food each week to school children.
Through its Baby Bank program, Kamloops Food Bank gives families in need a monthly supply of diapers, formula, baby food, and hygiene products. The program's goal is to remove financial stressors from families to ensure they can afford nutritious food for their infants. Kamloops Food Bank distributed 54,600 diapers in F2021.
My anchor
Results and Impact
Kamloops Food Bank reports that it distributed 2.4 million pounds of food and provided 2.0 million meals to people in need in F2021.
Kamloops Food Bank reports that since its FoodSHARE program began in 2007, over 20 million pounds of food have been diverted from the landfill and delivered to clients.
While Ci highlights these key results, they may not be a complete representation of Kamloops Food Bank's results and impact. 
Charity Intelligence has scored Kamloops Food Bank as Good impact based on its demonstrated impact per dollar spent.
Impact Rating: Good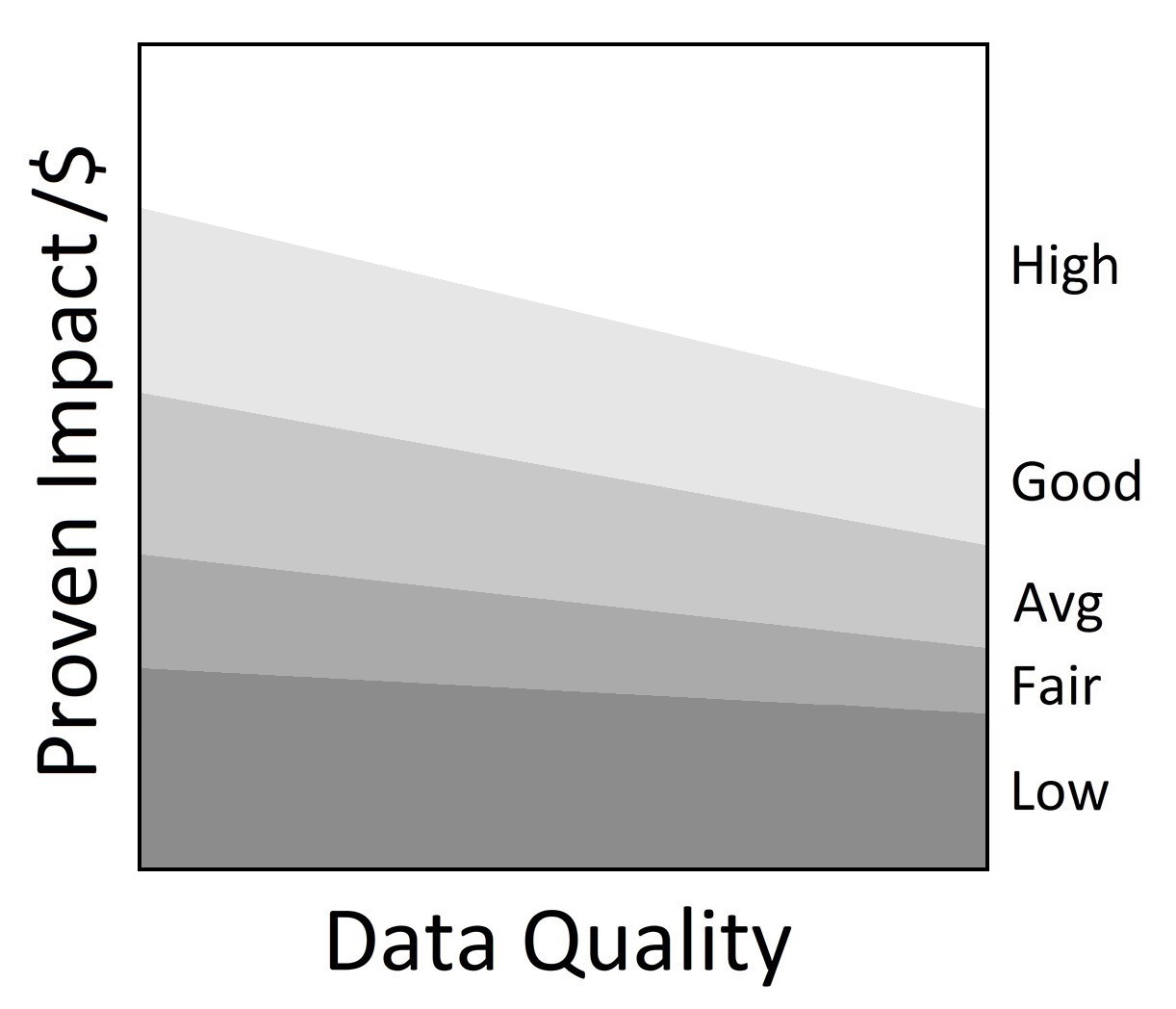 •
My anchor
Kamloops Food Bank is not financially transparent. It does not post its audited financial statements on its website. This financial review was prepared using financial statements provided by the CRA.
Kamloops Food Bank had total cash donations and special events revenues of $2.1m in F2021, compared to $1.2m in F2020. It also received $7.6m in donated food and other goods, representing 76% of total revenues. 
Administrative costs are 2% of revenues (less investment income), and fundraising costs are 6% of cash donations. For every dollar donated, 92 cents go to the cause, which is within Ci's reasonable range of overhead spending.
Kamloops Food Bank has total funding reserves of $1.8m, compared to $1.3m in F2020. Excluding the cost of donated goods, Kamloops Food Bank could cover 175% or one year and nine months of its annual program costs with reserves.  
Charity Intelligence sent this update to Kamloops Food Bank for review. Changes and edits may be forthcoming.
Updated on June 13, 2022, by Sydney Olexa.
Financial Review

Financial Ratios

Fiscal year ending August

2021
2020
2019
Administrative costs as % of revenues
1.9%
1.7%
1.7%
Fundraising costs as % of donations
5.8%
3.9%
3.3%
Total overhead spending
7.7%
5.6%
5.0%
Program cost coverage (%)
175.0%
159.6%
90.3%
Summary Financial Statements

All figures in $000s

2021
2020
2019
Donations
1,544
937
863
Goods in kind
7,596
7,155
6,414
Government funding
337
361
149
Special events
531
270
331

Investment income

1

2

5

Total revenues

10,009

8,726

7,761

Program costs
1,006
818
838
Donated goods exp
7,596
7,155
6,402
Administrative costs
186
152
129

Fundraising costs

121

47

40

Total spending

8,910

8,172

7,408

Cash flow from operations
1,099
553
353
Capital spending
441
162
217
Funding reserves
1,761
1,306
757
Note: Kamloops Food Bank did not record 2,462,204 pounds of donated food in F2019. As such, Ci used a rate of $2.60 per pound (as recommended by Food Banks Canada) to determine donated goods revenue and expense in F2019. Ci reported fundraising and administrative costs from the charity's T3010 filings with the CRA. Ci excluded gain (loss) on capital assets, affecting total revenues by ($8k) in F2021, $14k in F2020, and $15k in F2019. In F2020, Kamloops Food Bank recorded a government wage subsidy as a deduction of expenses. Ci adjusted for this, increasing both revenues and expenses by $12k in F2020. Ci did not include loss on disposal, increasing revenues by $599 in F2019. Ci backed amortization out of program, administrative, and fundraising costs on a pro-rata basis.
Salary Information
| | |
| --- | --- |
| $350k + | 0 |
| $300k - $350k | 0 |
| $250k - $300k | 0 |
| $200k - $250k | 0 |
| $160k - $200k | 0 |
| $120k - $160k | 0 |
| $80k - $120k | 1 |
| $40k - $80k | 8 |
| < $40k | 1 |
Information from most recent CRA Charities Directorate filings for F2021