STAR RATING

Ci's Star Rating is calculated based on the following independent metrics:
RESULTS REPORTING
Grade based on the charity's public reporting of the work it does and the results it achieves.
DEMONSTRATED IMPACT
The demonstrated impact per dollar Ci calculates from available program information.
NEED FOR FUNDING
Charity's cash and investments (funding reserves) relative to how much it spends on programs in most recent year.
CENTS TO THE CAUSE
For a dollar donated, after overhead costs of fundraising and admin/management (excluding surplus) 98 cents are available for programs.
My anchor
About Saskatoon Food Bank:
Founded in 1984, Saskatoon Food Bank and Learning Centre (SFBLC) strives to create a food secure community where all people have access to safe, affordable, and nutritious food. The charity believes in the importance of addressing underlying issues contributing to hunger and poverty. It runs emergency food programs as well as learning, self-help, and life skills programs.  
A Charity Intelligence 2021 Top 10 Canadian Food Bank
Saskatoon Food Bank's food program provides 2-3 days of emergency food for people in the Saskatoon area (within 50km of the city). In F2018, the charity provided 83,207 food hampers to 227,361 people. SFBLC's Milk for Children program provides 1 litre of milk for children under 18 and pregnant and nursing women. In F2018, 97,612 litres of milk were provided.  
SFBLC's urban agriculture program operates a city-owned community garden in the heart of Saskatoon. In F2018, the garden saw 2,285 visits by 1,493 people, and the charity produced 21,739 pounds of produce.  
SFBLC also operates learning and development programs and support services to address the root causes of hunger and poverty. The charity's Clothing Depot provides clients with gently-used clothes and household items free of charge. The shop saw 38,819 visitors in F2018. SFBLC's Income Tax program returned $19.7m to 7,691 low income clients.  
My anchor
Results and Impact
Saskatoon Food Bank and Learning Centre strives to create a food secure community where all people have access to safe, affordable, and nutritious food. In F2018, the charity distributed 1,869,094 pounds of food to people in need.
Charity Intelligence gave Saskatoon Food Bank an impact rating of Average for demonstrated social impact per dollar spent.
Impact Rating: Average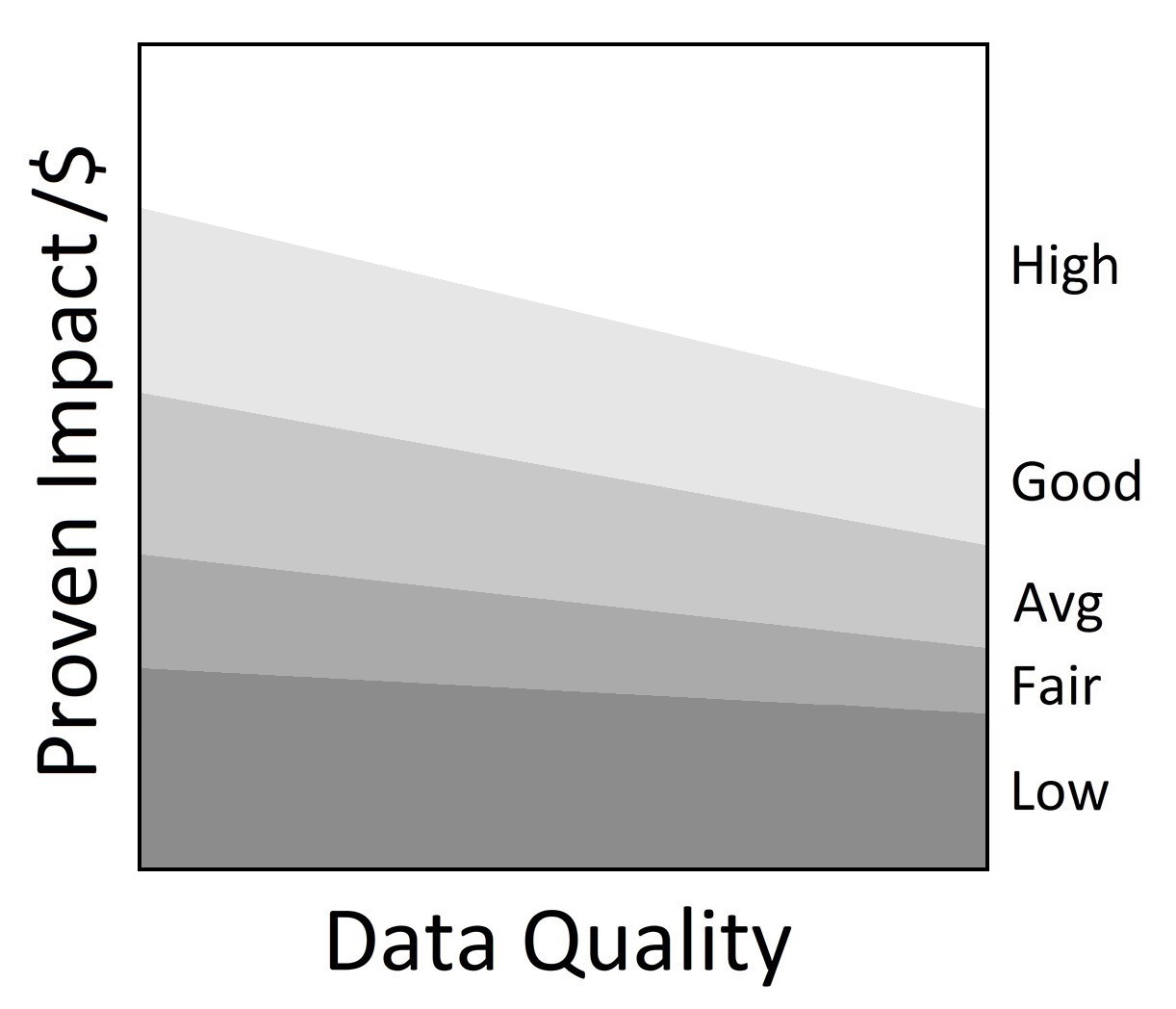 •
My anchor
Saskatoon Food Bank and Learning Centre is a medium-sized charity, receiving $2.0m in donations and special events fundraising revenue in F2018 as well as $7.1m in donated food. Administrative costs are 2% of revenues (excluding investment income), and fundraising costs are 0.4% of cash donations. For every dollar donated, 98 cents go towards the charity's programs. This is outside of Ci's reasonable range for overhead spending; however, it is not uncommon for food banks to have very low overhead cost ratios. SFBLC has funding reserves of $341k, which can cover program costs (excluding the cost of donated food) for 2 months.  
This is a new charity report that has been sent to Saskatoon Food Bank and Learning Centre for review. Changes and edits may be forthcoming.  
Profile created July 25, 2019 by Caroline McKenna.  
Financial Review

Financial Ratios

Fiscal year ending March

2018
2017
2016
Administrative costs as % of revenues
1.7%
1.6%
1.4%
Fundraising costs as % of donations
0.4%
0.5%
0.4%
Total overhead spending
2.1%
2.1%
1.8%
Program cost coverage (%)
3.8%
3.6%
4.1%
Summary Financial Statements

All figures in $s

2018
2017
2016
Donations
1,901,115
1,365,395
1,578,384
Goods in kind
7,126,366
6,651,083
7,465,289
Business activities (net)
377,600
295,409
213,466
Special events
143,079
160,769
135,952
Investment income
29,883
23,367
16,083

Other income

11,883

11,270

11,016

Total revenues

9,589,926

8,507,293

9,420,190

Program costs
1,583,951
1,523,920
1,387,821
Grants
7,391,682
6,897,029
7,656,223
Administrative costs
162,237
136,373
129,281
Fundraising costs
8,881
6,861
6,704

Other costs

10,225

7,809

8,301

Total spending

9,156,980

8,571,990

9,188,330

Cash flow from operations
432,950
(64,699)
231,860
Capital spending
74,384
2,836
20,594
Funding reserves
341,363
303,283
370,226
Note: Ci reported revenues from fundraising events and clothing depot and community works programs net of expenses, affecting total revenues and expenses by ($143k) in F2018, ($114k) in F2017, and ($165k) in F2016. Ci reported the value of donated food based on weight measurements priced at $2.60 per pound in F2018 and $2.50 per pound in F2017 and F2016, based on Food Banks Canada standards. The value of donated food increased both revenues and expenses by $7.1m in F2018, $6.6m in F2017, and $7.5m in F2016.  
Salary Information
| | |
| --- | --- |
| $350k + | 0 |
| $300k - $350k | 0 |
| $250k - $300k | 0 |
| $200k - $250k | 0 |
| $160k - $200k | 0 |
| $120k - $160k | 0 |
| $80k - $120k | 2 |
| $40k - $80k | 8 |
| < $40k | 0 |
Information from most recent CRA Charities Directorate filings for F2018