STAR RATING

Ci's Star Rating is calculated based on the following independent metrics:
RESULTS REPORTING
Grade based on the charity's public reporting of the work it does and the results it achieves.
DEMONSTRATED IMPACT
The demonstrated impact per dollar Ci calculates from available program information.
NEED FOR FUNDING
Charity's cash and investments (funding reserves) relative to how much it spends on programs in most recent year.
CENTS TO THE CAUSE
For a dollar donated, after overhead costs of fundraising and admin/management (excluding surplus) 77 cents are available for programs.
My anchor
About International Teams Canada:
International Teams Canada is a 1-star charity with low demonstrated impact. The charity has a D in results reporting, meaning it publically reports little information on its programs and their results. Before you give, read Charity Intelligence's report.
International Teams Canada (iTeams Canada) is a Christian charity that aims to end poverty by providing those in need with food, shelter, and access to education. iTeams Canada supports local churches, businesses, and community leaders by supplying resources to help local people better assist the poor. iTeams Canada is part of an alliance of affiliated national offices around the world.
In F2021, iTeams Canada granted $824k to organizations outside of Canada. This includes $136k to organizations in Uganda, $99k to Carmen Bajo Church in Ecuador, $99k to Fundatia Pas Cu Pas in Romania, $83k to organizations in Kenya, and $77k to Centre de Formation Professional.
In Haiti, iTeams Canada helped provide emergency relief for over 12,500 people after a 7.2 magnitude earthquake caused large scale damage. iTeams Canada reports that many countries experienced an increase in domestic abuse and gender-based violence due to covid-19. In Uganda, iTeams Canada's partner Jinja Connection settled 22 children into their forever homes during F2021. In Kenya, iTeams Canada's partner Shangilia Children's Home opened its doors to young girls fleeing from abusive homes.
My anchor
Results and Impact
From our discussion with International Teams management, its programs focus on partnerships with smaller local charities. It has far more results than is indicated by its grade. It will be working to improve its disclosure and better communicate the work its does, the people it helps and the results it achieves.
Charity Intelligence did not find any quantified outcomes on iTeams Canada's website. This may not be a complete representation of iTeams Canada's results and impact. 
Charity Intelligence has given International Teams Canada an impact rating of Low for demonstrated social impact per dollar spent.
Impact Rating: Low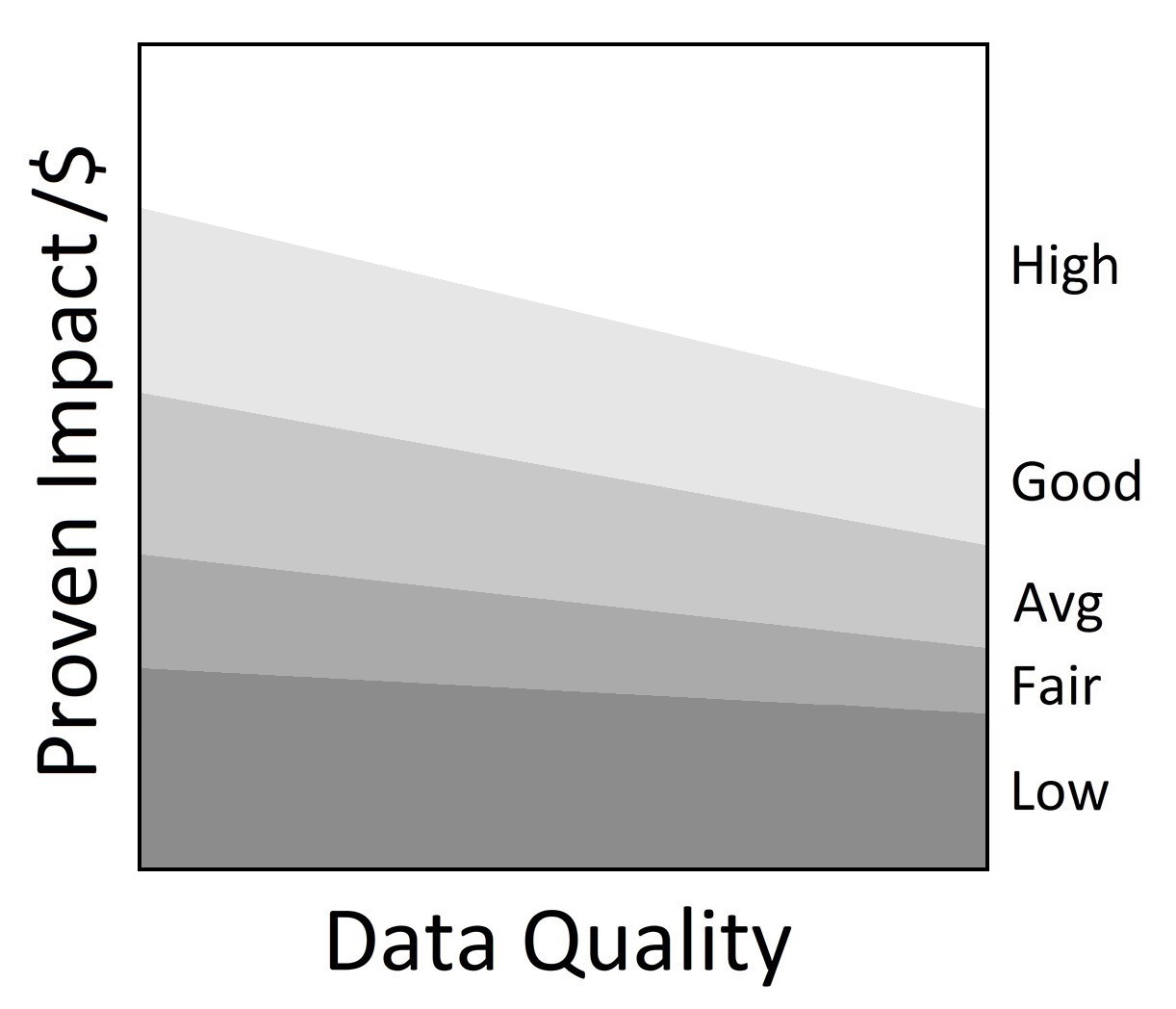 •
My anchor
International Teams Canada recieved donations of $1.9m in F2021. Administrative costs are 19% of revenues and fundraising costs are 4% of donations. For every dollar donated, 77 cents go to the cause. This is within Ci's reasonable range for overhead spending.
iTeams Canada has $816k in funding reserves, of which $32k is donor-endowed. Excluding endowed funds, iTeams funding reserves can cover 7 months of program costs at the F2021 level.
This charity report has been sent to International Teams Canada for review. Changes and edits may be forthcoming.
Updated on June 7, 2022 by Emily Downing.
Financial Review

Financial Ratios

Fiscal year ending December

2021
2020
2019
Administrative costs as % of revenues
18.5%
18.8%
16.3%
Fundraising costs as % of donations
4.3%
3.6%
4.0%
Total overhead spending
22.8%
22.3%
20.3%
Program cost coverage (%)
62.7%
40.6%
9.9%
Summary Financial Statements

All figures in $s

2021
2020
2019
Donations
1,898,363
2,067,312
2,584,712
Government funding
90,944
157,905
0

Other income

5,306

5,681

40,451

Total revenues

1,994,613

2,230,898

2,625,163

Program costs - International
1,050,146
1,182,379
1,501,158
Program costs - Canada
199,877
317,335
564,136
Grants
2,005
3,483
41,993
Administrative costs
368,476
418,356
427,889

Fundraising costs

81,694

74,177

103,528

Total spending

1,702,198

1,995,730

2,638,704

Cash flow from operations
292,415
235,168
(13,541)
Capital spending
70,660
30,678
132,275
Funding reserves
815,192
640,890
240,033
Note: Ci has used administrative and fundraising costs as reported in the charity's T3010 filing with the CRA for F2021, F2020, and F2019. Ci used iTeams Canada's T3010 to report international program costs. Ci backed international program costs out of Canadian program costs, affecting Canadian program costs by ($1.0m) in F2021, ($1.2m) in F2020, and ($1.5m) in F2019. Ci removed government revenue as reported on iTeams Canada's T3010 from other revenue. This affected other revenue by ($91k) in F2021, ($158k) in F2020, and $0 in F2019.   
Salary Information
| | |
| --- | --- |
| $350k + | 0 |
| $300k - $350k | 0 |
| $250k - $300k | 0 |
| $200k - $250k | 0 |
| $160k - $200k | 0 |
| $120k - $160k | 0 |
| $80k - $120k | 1 |
| $40k - $80k | 5 |
| < $40k | 3 |
Information from most recent CRA Charities Directorate filings for F2021