STAR RATING

Ci's Star Rating is calculated based on the following independent metrics:
RESULTS REPORTING
Grade based on the charity's public reporting of the work it does and the results it achieves.
DEMONSTRATED IMPACT
The demonstrated impact per dollar Ci calculates from available program information.
NEED FOR FUNDING
Charity's cash and investments (funding reserves) relative to how much it spends on programs in most recent year.
CENTS TO THE CAUSE
For a dollar donated, after overhead costs of fundraising and admin/management (excluding surplus) 92 cents are available for programs.
My anchor
About Toronto Foundation for Student Success:
Founded in 1998, Toronto Foundation for Student Success (TFSS) works closely with the Toronto District School Board to provide food and after-school programs for students so they can succeed in school. According to TFSS, as many as 68% of children go to school hungry every day and 95% of children and youth do not have access to after-school programs. TFSS runs many of its programs in Neighbourhood Improvement Areas (as identified by the City of Toronto) to reach youth who are most in need of support. Besides food and after-school activities, TFSS provides students with medical care and financial aid in emergency situations.
A Charity Intelligence 2021 Top 10 Canadian Impact Charity
In F2020, TFSS allocated 94% of total program spending to Student Nutrition Programs. TFSS is under contract with the Ministry of Children, Community and Social Services to run breakfast programs in schools across Toronto. The charity served an average of 212,900 meals per school day and 25,973,922 meals in total in F2020.
TFSS spent 5% of total program costs on its Beyond 3:30 program in F2020. Beyond 3:30 is the charity's after-school program for at-risk youth living in Toronto. As of F2020, the program runs in 18 schools and has 1,200 enrolled students. Beyond 3:30 is for middle school students (aged 11 to 14 years) and runs from 3:30 PM to 6:30 PM each day. Students have access to homework help, cooking lessons, one-hour fitness training sessions, a financial literacy program, and a rotating schedule of arts programs. Community dinners, where students cook and serve meals to family and teachers, allow students to showcase what they have learned from the program.
TFSS allocated the remaining 1% of program spending to its Gift of Sight and Sound programs and Health Clinics. The Gift of Sight and Sound program performs vision and hearing checks in schools to identify students who need glasses or hearing aids. In F2020, 11,911 kids were screened, 2,995 were referred to optometrists, and 1,132 received free glasses. The charity's Model Schools Paediatric Healthcare Initiative provides health clinic services directly in schools that are in high needs areas. These clinics provide medical care for kids who may not have a family doctor or health card, and/or are from families who recently moved to Canada and are unfamiliar with the Canadian healthcare system.
Recent News: In response to the covid-19 pandemic, TFSS pivoted its Student Nutrition Programs. In F2020, TFSS distributed over 100,000 grocery cards, which provided 3,000,000 meals to students in need.
My anchor
Results and Impact
Toronto Foundation for Student Success reports that 70% of Beyond 3:30 students improved their grades and 68% became more physically active (date unclear) after participating in the program. A detailed, multi-phase evaluation of the Student Nutrition Program was done by the Toronto District School Board between 2012 and 2015. The final evaluation found that middle school students who ate morning meals three or more times a week performed better in reading, science, and math compared to students who rarely or never used the meal program. The Toronto District School Board also evaluated the Model Schools Paediatric Healthcare Initiative in 2016. Key outcomes mentioned in the report include improved attendance, attentiveness, and school performance in schools with health clinics.  
While Charity Intelligence highlights these key results, they may not be a complete representation of Toronto Foundation for Student Success' results and impact.
Charity Intelligence has rated Toronto Foundation for Student Success as Good impact based on demonstrated impact per dollar.
Impact Rating: Good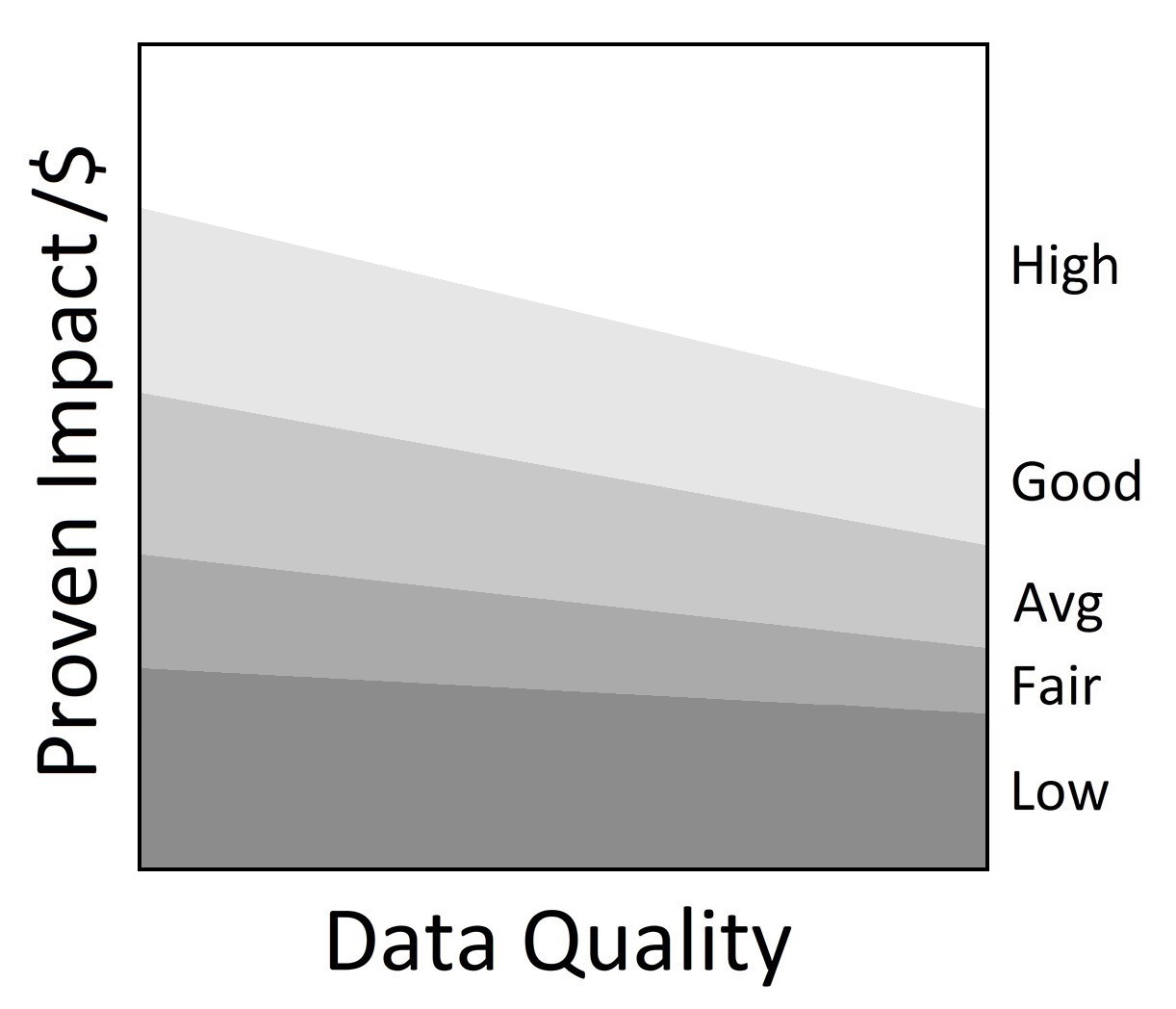 •
My anchor
In F2020, Toronto Foundation for Student Success had total donations of $3.1m. The charity also received $19.7m in government funding, representing 84% of total revenues. Administrative costs are 4% of revenues (excluding investment income) and fundraising costs are 4% of donations. This results in total overhead spending of 8%. For every dollar donated, 92 cents go to the cause, which is within Ci's reasonable range for overhead spending.
TFSS has $8.5m in funding reserves. TFSS could cover 39% or four months of annual program costs with reserves, indicating a need for funding.  
Charity Intelligence sent an update of this report to Toronto Foundation for Student Success for review. Changes and edits may be forthcoming.
Updated on July 15, 2021 by Sydney Olexa.
Financial Review

Financial Ratios

Fiscal year ending July

2020
2019
2018
Administrative costs as % of revenues
3.5%
3.0%
2.5%
Fundraising costs as % of donations
4.2%
4.7%
6.7%
Total overhead spending
7.7%
7.7%
9.2%
Program cost coverage (%)
38.8%
22.2%
23.4%
Summary Financial Statements

All figures in $000s

2020
2019
2018
Donations
3,053
3,697
4,414
Goods in kind
338
303
433
Government funding
19,677
19,786
18,660
Fees for service
126
163
153

Investment income

202

165

202

Total revenues

23,396

24,114

23,863

Program costs
19,595
19,554
19,387
Grants
2,265
3,429
3,581
Administrative costs
813
719
589

Fundraising costs

129

172

294

Total spending

22,803

23,874

23,851

Cash flow from operations
593
240
12
Funding reserves
8,473
5,109
5,380
Note: Ci did not adjust for changes in deferred contributions of $3.4m in F2020, $373k in F2019, and $65k in F2018 because the audited financial statements do not disclose what proportion of contributions relate to Canadian donations versus government funding. Funding from the Toronto District School Board ($434k in F2020, $434k in F2019, and $594k in F2018) has been included in government funding. Ci gathered program costs, administrative costs, fundraising costs, and grants from the charity's T3010 CRA filings. 
Salary Information
| | |
| --- | --- |
| $350k + | 0 |
| $300k - $350k | 0 |
| $250k - $300k | 0 |
| $200k - $250k | 1 |
| $160k - $200k | 0 |
| $120k - $160k | 2 |
| $80k - $120k | 3 |
| $40k - $80k | 4 |
| < $40k | 0 |
Information from most recent CRA Charities Directorate filings for F2020