STAR RATING

Ci's Star Rating is calculated based on the following independent metrics:
RESULTS REPORTING
Grade based on the charity's public reporting of the work it does and the results it achieves.
DEMONSTRATED IMPACT
The demonstrated impact per dollar Ci calculates from available program information.
NEED FOR FUNDING
Charity's cash and investments (funding reserves) relative to how much it spends on programs in most recent year.
CENTS TO THE CAUSE
For a dollar donated, after overhead costs of fundraising and admin/management (excluding surplus) 90 cents are available for programs.
My anchor
About Trails Youth Initiatives:
Founded in 1992, Trails Youth Initiatives (Trails) works with at-risk youth in Toronto. It supports and challenges them to become contributing members of their community. It provides outdoor skill development, mentorship, high school credits, bursaries and job opportunities through a multi-year multi-step program. 
Teachers from schools in Toronto's most vulnerable neighbourhoods refer students to Trails. The students selected are chosen because they have the potential but not the support to overcome challenges facing them. Trails selects 40 new at-risk youth to join its program each summer. Kids participate in the program from age 12 to 16 with a two-week stay at Trails' camp each summer and a weekend visit once a month throughout the school year.  
Students do physically challenging activities including high ropes, yoga, skiing, and canoe trips. There is also training on conflict resolution, problem solving, resume writing, career planning, communication, and First Aid. Students can receive credit for up to three high school health and fitness courses. In F2020, 148 students were part of the 4-year Trails program. 
Trails Youth Initiatives also offers fifth- and sixth-year programming for select students. As a fifth-year leader in training, students work with a younger group of students. A sixth-year facilitator in training is a paid intern who receives job skills and leadership training.  
After leaving the program, Trails supports students with an alumni mentorship program. It distributed $118k in F2020 in bursaries to help 28 program graduates pay for post-secondary tuition. In total, Trails supported 64 youth through its alumni support and fifth- and sixth-year programming. 
My anchor
Results and Impact
Trails states in its most recent annual report that 100% of Trails participants graduate from high school, and 72% go on to post-secondary education. 95% of participants say that Trails helps them to be successful at school and at home. 
Youth in the alumni-mentorship program are 17% more likely to be gainfully employed than non-mentored at-risk youth. 
While Ci highlights these key results, they may not be a complete representation of Trails Youth Initiatives' results and impact. 
Charity Intelligence has rated Trails Youth Initiatives as Average on demonstrated impact per dollar spent. 
Impact Rating: Average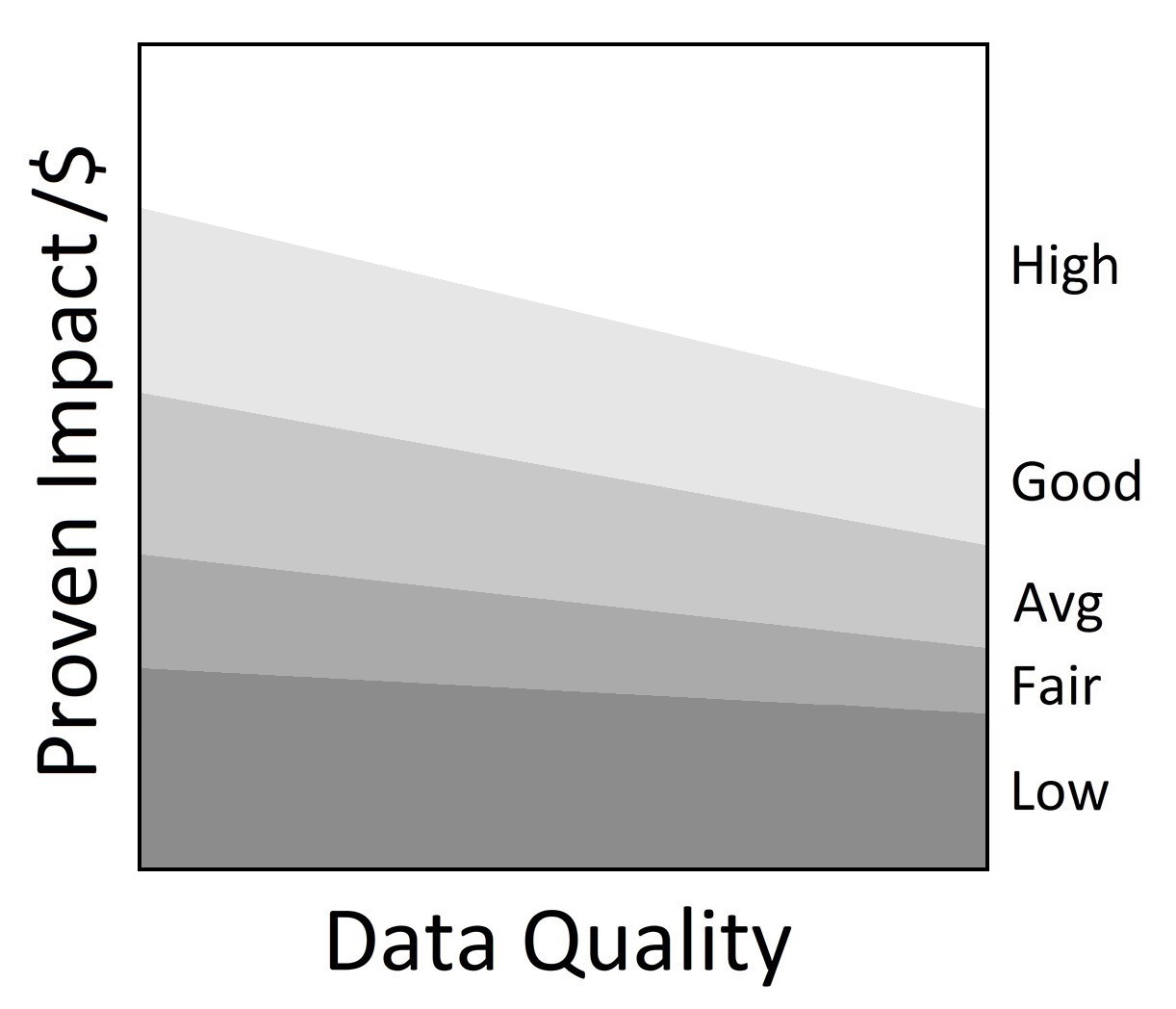 •
My anchor
Trails Youth Initiatives received donations and special events revenue of $2.4m in F2020. Administrative costs are 4% of revenues and fundraising costs are 6% of donations. This results in total overhead spending of 10%. For every dollar donated, 90 cents go to the cause. This is within Ci's reasonable range for overhead spending. 
The charity has $6.5m in funding reserves. This means Trails could cover roughly 8.3 years of F2020 program costs with existing funding reserves. 
This charity report is an update that has been sent to Trails Youth Initiatives for review. Changes and edits may be forthcoming. 
Updated August 23, 2021 by Asha McMullin.
Financial Review

Financial Ratios

Fiscal year ending September

2020
2019
2018
Administrative costs as % of revenues
4.4%
6.8%
5.6%
Fundraising costs as % of donations
5.7%
4.4%
5.0%
Total overhead spending
10.1%
11.2%
10.6%
Program cost coverage (%)
830.2%
491.3%
410.6%
Summary Financial Statements

All figures in $s

2020
2019
2018
Donations
2,239,951
2,125,865
2,049,108
Business activities (net)
12,000
12,000
12,500
Special events
138,629
225,248
190,499
Investment income
214,098
183,771
53,787

Other income

4,558

35,601

52,595

Total revenues

2,609,236

2,582,485

2,358,489

Program costs
658,757
774,514
744,748
Grants
118,197
217,746
149,993
Administrative costs
104,464
163,999
128,353
Fundraising costs
135,834
102,240
112,907

Other costs

21,909

18,204

6,186

Total spending

1,039,161

1,276,703

1,142,187

Cash flow from operations
1,570,075
1,305,782
1,216,302
Capital spending
28,151
69,011
(393,690)
Funding reserves
6,450,365
4,875,397
3,673,536
Salary Information
| | |
| --- | --- |
| $350k + | 0 |
| $300k - $350k | 0 |
| $250k - $300k | 0 |
| $200k - $250k | 0 |
| $160k - $200k | 0 |
| $120k - $160k | 0 |
| $80k - $120k | 1 |
| $40k - $80k | 5 |
| < $40k | 2 |
Information from most recent CRA Charities Directorate filings for F2020