STAR RATING

Ci's Star Rating is calculated based on the following independent metrics:
RESULTS REPORTING
Grade based on the charity's public reporting of the work it does and the results it achieves.
DEMONSTRATED IMPACT
The demonstrated impact per dollar Ci calculates from available program information.
NEED FOR FUNDING
Charity's cash and investments (funding reserves) relative to how much it spends on programs in most recent year.
CENTS TO THE CAUSE
For a dollar donated, after overhead costs of fundraising and admin/management (excluding surplus) 94 cents are available for programs.
My anchor
About Street Health:
Street Health is a top-rated, 5-star charity with an above-average results reporting grade and Good demonstrated impact. The charity has reasonable overhead costs and is financially transparent. 
Founded in 1986, Street Health is a frontline service to help Toronto's homeless population. The charity states that roughly 100,000 people in Toronto are homeless or insecurely housed each night. Street Health runs five main programs: harm reduction, mental health, nursing, overdose prevention, and identification (ID) services. 
In F2023, Street Health spent 39% of total program spending on harm reduction for drug users. Through its programs, Street Health aims to reduce the negative consequences of drug use without necessarily reducing drug use itself. Services include outreach, safe drug kit distribution, drop-ins, Hepatitis C clinics, and community clean up. In F2023, the Community Harm Reduction Response Team made 5,158 contacts. Additionally, Street Health supported 6,243 client visits to 151 harm reduction drop-ins in F2023. The charity also distributed 767,036 harm-reduction kits. 
Street Health allocated 28% of program spending to mental health counselling in F2023. The charity's community health workers provide long-term case management support for people with mental health issues. The program serves people who are homeless or at risk of becoming homeless.
In F2023, Street Health allocated 15% of program spending to nursing services. Registered nurses and nurse practitioners are available for drop-in visits. A health card is not required to access the clinics. The charity reports that its nursing and community mental health workers made 12,447 client contacts in F2023.
Street Health spent 9% of program spending on its overdose prevention site (OPS) in F2023. Street Health describes the site as a safe place to inject drugs under supervision. The charity supported 1,358 client visits for prescriptions, monitoring, and support in F2023. 
The remaining 9% of program spending was allocated to identification (ID) services in F2023. Street Health helps homeless people get and store IDs. Without ID, seeing a doctor and opening a bank account is difficult. The charity's ID team made 4,705 contacts and processed 3,555 pieces of ID in F2023.
My anchor
Results and Impact
In F2023, Street Health surveyed 211 clients. Of the 211 clients, 86% reported their health and well-being improved from access to Street Health services, 95% said they would recommend Street Health to family or friends, and 86% said staff are available when needed.
Street Health surveyed 300 Safer Opioid Supply (SOS) users and reported that 98% said the program resulted in a drug use change. Additionally, 63% rated their health as poor before starting SOS, while 68% rated their health as good to excellent after the program.
Street Health reports that it reversed 16 overdoses in F2023.
While Ci highlights these key results, they may not be a complete representation of Street Health's results and impact.
Charity Intelligence has rated Street Health as Good impact based on demonstrated impact per dollar spent.
Impact Rating: Good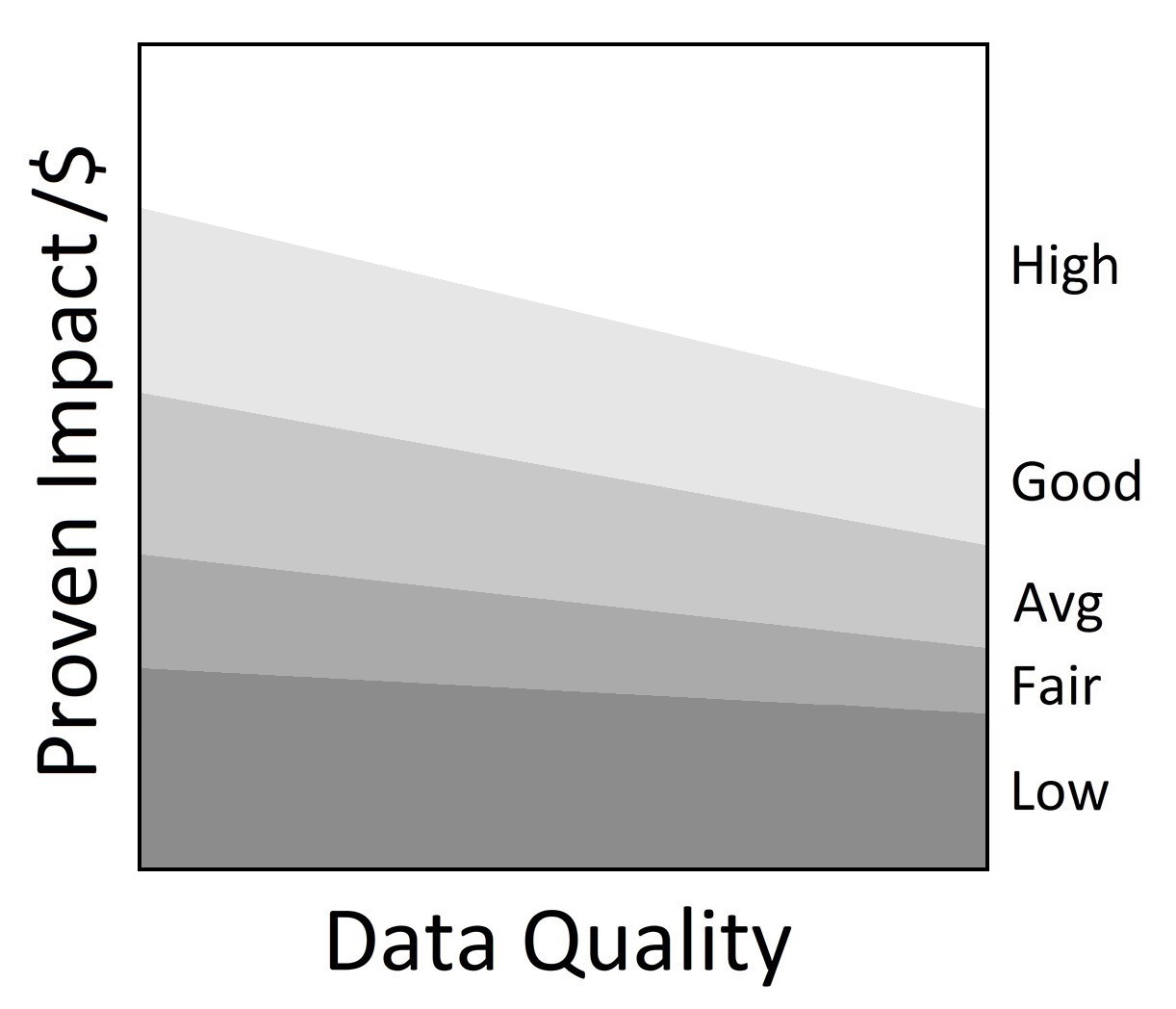 •
My anchor
Street Health had total donations of $3.5m in F2023. Of these donations, $1.5m were other agency contributions. It is unclear what other agency contributions consist of. The charity's T3010 filings with the CRA classify other agency contributions as other revenue. Street Health also received $1.7m in government funding, representing 35% of total revenues.
Administrative costs are 5% of revenues, and fundraising costs are 1% of donations. This results in total overhead spending of 6%. For every dollar donated, 94 cents go to the cause, which is within Ci's reasonable range for overhead spending. In F2022 and F2021, Ci reported administrative and fundraising costs from the charity's T3010 filings with the CRA, which have been greater than the amounts reported in Street Health's audited financial statements. The F2023 T3010 filing is not available at the time of this report. As a result, F2023 overhead spending may be understated.
Street Health has $4.5m in reserve funds (cash and investments), which can cover 97% or almost one year of its annual program costs.
This charity report and analysis is generously funded by the E.W. Bickle Foundation to share with other Canadian donors interested in supporting health charities in Ontario.
Charity Intelligence sent an update of this report to Street Health for review. Changes and edits may be forthcoming.
Updated on July 6, 2023, by Sydney Olexa.
Financial Review

Financial Ratios

Fiscal year ending March

2023
2022
2021
Administrative costs as % of revenues
5.0%
10.4%
11.0%
Fundraising costs as % of donations
0.8%
3.8%
4.1%
Total overhead spending
5.8%
14.2%
15.1%
Program cost coverage (%)
97.3%
127.3%
129.4%
Summary Financial Statements

All figures in $s

2023
2022
2021
Donations
3,497,727
3,175,913
2,278,985
Government funding
1,717,698
1,865,998
2,731,828

Investment income

(336,328)

29,997

383,107

Total revenues

4,879,097

5,071,908

5,393,920

Program costs
4,616,756
3,791,659
3,127,166
Administrative costs
259,875
522,504
550,012

Fundraising costs

27,503

120,319

93,049

Total spending

4,904,134

4,434,482

3,770,227

Cash flow from operations
(25,037)
637,426
1,623,693
Capital spending
0
0
0
Funding reserves
4,490,703
4,828,587
4,047,497
Note: Ci reported administrative and fundraising costs from the charity's T3010 filings with the CRA in F2022 and F2021. The F2023 T3010 filing is not yet available, meaning overhead spending may be understated. The salary information relates to F2022, as the F2023 filing is not available at the time of this report. 
Salary Information
| | |
| --- | --- |
| $350k + | 0 |
| $300k - $350k | 0 |
| $250k - $300k | 0 |
| $200k - $250k | 0 |
| $160k - $200k | 0 |
| $120k - $160k | 1 |
| $80k - $120k | 7 |
| $40k - $80k | 2 |
| < $40k | 0 |
Information from most recent CRA Charities Directorate filings for F2022