STAR RATING

Ci's Star Rating is calculated based on the following independent metrics:
RESULTS REPORTING
Grade based on the charity's public reporting of the work it does and the results it achieves.
DEMONSTRATED IMPACT
The demonstrated impact per dollar Ci calculates from available program information.
NEED FOR FUNDING
Charity's cash and investments (funding reserves) relative to how much it spends on programs in most recent year.
CENTS TO THE CAUSE
For a dollar donated, after overhead costs of fundraising and admin/management (excluding surplus) 86 cents are available for programs.
My anchor
About Street Health:
Founded in 1986, Street Health is a frontline service to help Toronto's homeless.
It provides nursing care, mental health counselling, identification (ID) services, and harm reduction and overdose prevention for drug users
.
Street Health reports that Toronto Public Health identified its neighbourhood as a 'hot spot' for overdose
.
In F2021, Street Health spent 33% of total program spending on
harm reduction
for drug users.
Through its programs, Street Health aims to reduce the negative consequences of drug use, without
necessarily
reducing drug use itself
. Services include street outreach, safe drug kit distribution, and drop-ins. In F2021, the Community Harm Reduction Response Team made over 2,000 contacts.
Street Health allocated 26% of total program spending to
mental health counselling
in F2021
.
The charity's Community Health Workers provide long-term case management support for people with mental health issues
. The program serves people who are homeless or at risk of becoming homeless.
In F2021, Street Health allocated 18% of total program spending to
nursing
services. Registered nurses and a nurse practitioner are available for drop-in visits. A health card is not required to access the clinics.
The charity reports that its Nursing and Community Mental Health Workers made 9,500 client contacts in F2021
.
Street Health spent 10% of total program spending on its
overdose prevention site
(OPS) in F2021.
Street Health describes the site as a safe place for people to inject drugs under supervision
. 
In F2021, Street Health allocated 8% of total program spending to
identification
(ID) services
. Street Health helps homeless people get and store ID. Without ID, it is difficult to see a doctor and open a bank account. The charity reports that it stored ID and mail for over 500 people in F2021.
Street Health allocated the remaining 6% of program spending to
covid-19 response
.
The charity reports that opioid-related deaths in Ontario increased 38% in the first 3.5 months of the pandemic
.
My anchor
Results and Impact
In F2021, there were 2,725 client visits to Street Health's Overdose Prevention Site (OPS) and 89 overdoses
were reversed
.
In F2019, Street Health surveyed 175 clients. Of the 175 clients, 95% reported that their life had been
positively
affected due to Street Health.
Additionally, 95% felt seeing a Street Health nurse improved their health, 91% said seeing a Community Health Worker helped them better manage their mental health issues, and 92% believed their life improved from obtaining ID
.
While Ci highlights these key results, they may not be a complete representation of Street Health's results and impact
.
Charity Intelligence has rated Street Health as Good impact based on demonstrated impact per dollar spent
.
Impact Rating: Good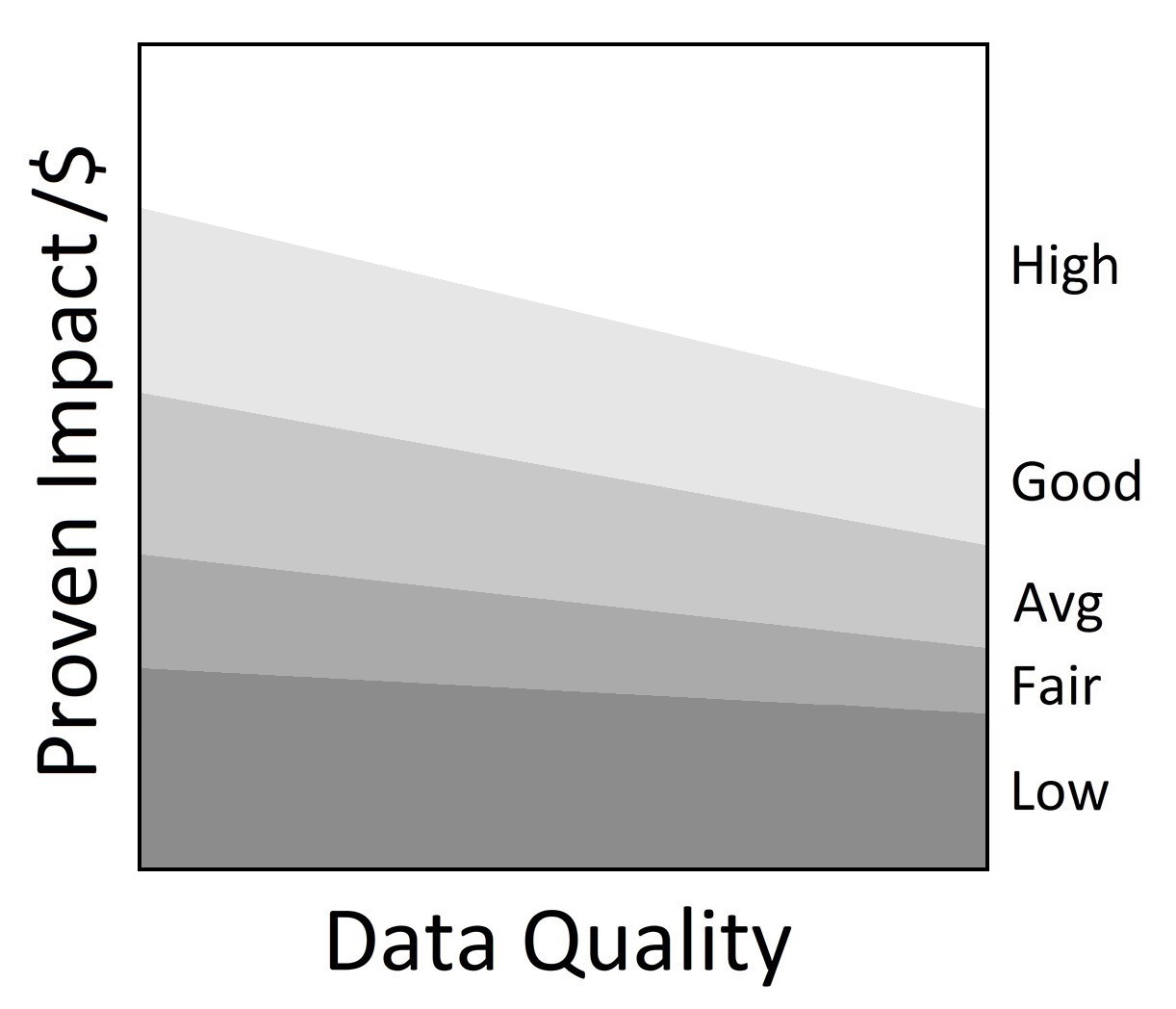 •
My anchor
Street Health had total donations of $2.5m in F2021. Of these donations, $1.1m were other agency contributions. It is unclear what other agency contributions consist of. The charity's T3010 filings with the CRA indicate that a portion of these contributions may be revenue from the sale of goods and services; however, Ci cannot confirm this. 
Administrative costs are 11% of revenues and fundraising costs are 4% of donations
. This results in total overhead spending of 14%.
 For every dollar donated, 86 cents go to the cause, which 
is within Ci's reasonable range for overhead spending. 
Street Health has $4.0m in funding reserves, compared to $1.8m in F2020. Street Health can cover 112% or a over 13 months of program costs with reserves.
This charity report and analysis is
generously
funded by the E.W. Bickle Foundation to share with other Canadian donors interested in supporting health charities in Ontario
.
Charity Intelligence sent an update of this report to Street Health for review. Changes and edits may be forthcoming.
Updated on July 6, 2021 by Sydney Olexa.
Financial Review

Financial Ratios

Fiscal year ending March

2021
2020
2019
Administrative costs as % of revenues
10.5%
9.9%
10.6%
Fundraising costs as % of donations
3.7%
4.1%
8.4%
Total overhead spending
14.2%
13.9%
19.0%
Program cost coverage (%)
129.4%
68.7%
48.6%
Summary Financial Statements

All figures in $000s

2021
2020
2019
Donations
2,524
2,097
1,135
Government funding
2,732
1,817
1,760

Investment income

383

(75)

58

Total revenues

5,639

3,838

2,953

Program costs
3,127
2,673
2,329
Administrative costs
550
386
307

Fundraising costs

93

85

95

Total spending

3,770

3,143

2,731

Cash flow from operations
1,869
695
223
Funding reserves
4,047
1,837
1,132
Note: Ci adjusted for deferred donations, affecting total revenues by $257k in F2021, $596k in F2020, and ($57k) in F2019. F2021 fundraising and administrative costs were provided by the charity. 
Salary Information
| | |
| --- | --- |
| $350k + | 0 |
| $300k - $350k | 0 |
| $250k - $300k | 0 |
| $200k - $250k | 0 |
| $160k - $200k | 0 |
| $120k - $160k | 0 |
| $80k - $120k | 3 |
| $40k - $80k | 7 |
| < $40k | 0 |
Information from most recent CRA Charities Directorate filings for F2020