STAR RATING

Ci's Star Rating is calculated based on the following independent metrics:
RESULTS REPORTING
Grade based on the charity's public reporting of the work it does and the results it achieves.
DEMONSTRATED IMPACT
The demonstrated impact per dollar Ci calculates from available program information.
NEED FOR FUNDING
Charity's cash and investments (funding reserves) relative to how much it spends on programs in most recent year.
CENTS TO THE CAUSE
For a dollar donated, after overhead costs of fundraising and admin/management (excluding surplus) 77 cents are available for programs.
My anchor
About Big Brothers Big Sisters of Calgary and Area:
Founded in 1994, Big Brothers Big Sisters of Calgary and Area (BBBSC) helps young people realize their full potential through mentoring. BBBSC targets young people who report Adverse Childhood Experiences (ACEs). ACEs are potentially traumatic events that occur in childhood, including physical, sexual, and emotional abuse, neglect, substance abuse, household violence, mental health issues, divorce, and imprisonment or death of a family member. According to the charity, 66% of children that BBBSC serves report four or more ACEs.
BBBSC runs two main programs: mentoring in the community and mentoring in school. In both programs, children build one-on-one relationships with their mentees through shared activities and time spent together. Community mentoring occurs on evenings and weekends and is designed for youth aged 6-24. Mentees and mentors meet weekly for one year and engage in sports, cooking, cultural events, movies, and hiking. School mentoring occurs during school hours and is geared towards children aged 6-12. Students meet with mentors weekly for one year and engage in puzzles, board games, playground, baking, science experiments, and Lego. The charity does not provide a breakdown of spending on its programs.
In F2020, BBBSC matched 1,280 children and youth with mentors. Of these matches, 735 were in schools, and 545 were in communities. An additional 223 children aged 6-12 and 135 youth aged 13-24 were on the waitlist. Children and youth on the waitlist participate in events, activities, resources, and educational and recreational opportunities.
My anchor
Results and Impact
In F2020, Big Brothers Big Sisters of Calgary and Area surveyed 276 children who had been matched for at least one year. The charity found evidence that children formed developmental relationships with their mentors, based on the high percentage of participants who reported their mentors expressed care, challenged growth, provided support, treated them with respect, and expanded their possibilities.
In F2020, BBBSC surveyed 119 parents three times throughout their child's mentorship to determine improvements in social-emotional learning. BBBSC defines social-emotional learning as the process through which young people understand and manage their emotions; set and achieve positive goals; feel and show empathy; form and maintain positive relationships; and make good decisions. The charity reports that 76% of mentees improved one or more social-emotional competencies.
BBBSC reports that Boston Consulting Group (BCG) undertook a study that compares outcomes of children who participated in community one-on-one programs with those who did not. The charity reports that, among poor groups, $1 invested in mentoring by Big Brothers Big Sisters returns $23 to society. It is unclear when BCG determined these results.
While Charity Intelligence highlights these key results, they may not be a complete representation of Big Brothers Big Sisters of Calgary and Area's results and impact.
Charity Intelligence has rated Big Brothers Big Sisters of Calgary as Average impact based on demonstrated impact per dollar spent.
Impact Rating: Average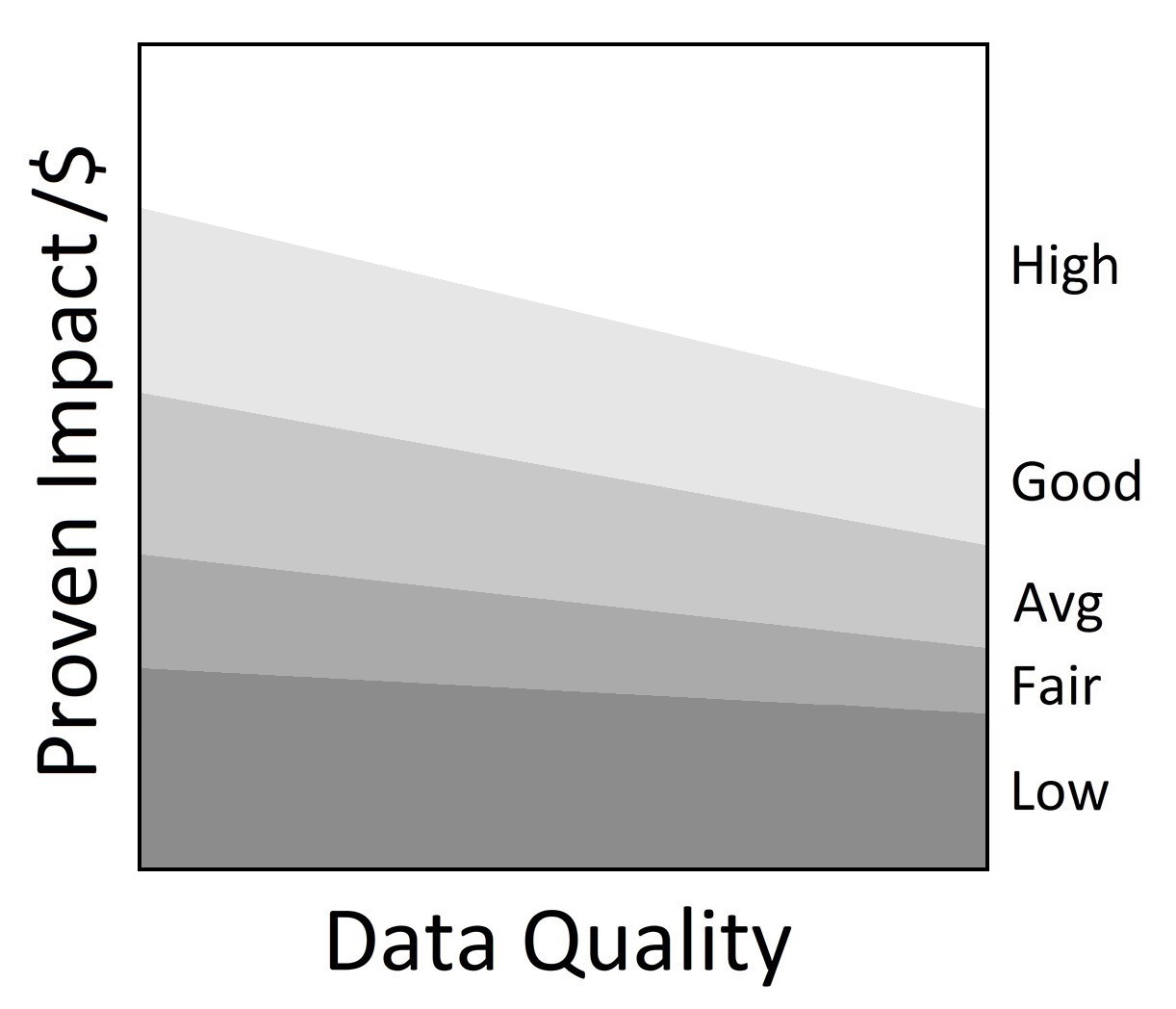 •
My anchor
In F2020, Big Brothers Big Sisters of Calgary and Area had total donations and special events revenue of $2.0m. The charity also received $1.4m in government funding, representing 40% of total revenues. Administrative costs are 10% of revenues (less investment income), and fundraising costs are 13% of donations. This results in total overhead spending of 23%. For every dollar donated, 77 cents go to the cause, which is within Ci's reasonable range for overhead spending.
BBBSC has $1.3m in funding reserves which could cover 51% or just over six months of annual program costs.  
Charity Intelligence sent an update of this report to Big Brothers Big Sisters of Calgary and Area for review. Changes and edits may be forthcoming.
Updated on July 26, 2021 by Sydney Olexa.
Financial Review

Financial Ratios

Fiscal year ending March

2020
2019
2018
Administrative costs as % of revenues
10.3%
10.3%
13.9%
Fundraising costs as % of donations
12.6%
15.6%
13.9%
Total overhead spending
22.8%
25.9%
27.8%
Program cost coverage (%)
50.8%
56.5%
47.2%
Summary Financial Statements

All figures in $s

2020
2019
2018
Donations
1,286,552
1,210,240
1,299,403
Goods in kind
69,478
88,450
100,374
Government funding
1,377,273
1,395,192
1,211,415
Special events
720,155
679,123
570,761

Investment income

8,628

7,992

2,785

Total revenues

3,462,086

3,380,997

3,184,738

Program costs
2,551,554
2,593,965
2,403,667
Donated goods exp
69,478
88,450
0
Administrative costs
354,722
347,381
443,094
Fundraising costs
252,311
295,553
259,964

Other costs

8,605

8,890

0

Total spending

3,236,670

3,334,239

3,106,725

Cash flow from operations
225,416
46,758
78,013
Capital spending
8,377
(1,107)
9,789
Funding reserves
1,297,324
1,464,932
1,134,468
Note: Ci reported administrative and fundraising costs from the charity's T3010 filings with the CRA. 
Salary Information
| | |
| --- | --- |
| $350k + | 0 |
| $300k - $350k | 0 |
| $250k - $300k | 0 |
| $200k - $250k | 0 |
| $160k - $200k | 0 |
| $120k - $160k | 0 |
| $80k - $120k | 6 |
| $40k - $80k | 4 |
| < $40k | 0 |
Information from most recent CRA Charities Directorate filings for F2020