STAR RATING

Ci's Star Rating is calculated based on the following independent metrics:
RESULTS REPORTING
Grade based on the charity's public reporting of the work it does and the results it achieves.
DEMONSTRATED IMPACT
The demonstrated impact per dollar Ci calculates from available program information.
NEED FOR FUNDING
Charity's cash and investments (funding reserves) relative to how much it spends on programs in most recent year.
CENTS TO THE CAUSE
For a dollar donated, after overhead costs of fundraising and admin/management (excluding surplus) 79 cents are available for programs.
My anchor
About HOPE International Development Agency:
Founded in 1975, HOPE International Development Agency (HOPE) aims to promote global development by working with local partners to provide clean water, food, and jobs. It focuses on helping people escape poverty by gaining skills and becoming self-sufficient. HOPE runs 54 projects in 16 countries across the Americas, Africa, South Asia, and Southeast Asia. In F2020, HOPE reports that it helped 820,338 people through global development projects.
HOPE International Development Agency runs three main programs. These include Clean Water and Health, Food Security and Nutrition, and Livelihood and Learning. The charity does not provide a spending breakdown for its programs.
HOPE's Clean Water and Health programs aim to provide clean water to areas with limited water access and train locals in water management and maintenance. Its health initiatives help people, especially mothers and children, learn to prevent disease and maintain good health. In F2020, HOPE states that it reached 774,400 people through 33 water and health projects. In response to the covid-19 pandemic, it gave out 75 tons of medical supplies, such as personal protective equipment (PPE), medications, bandages, and surgical tools. It also built latrines and provided hygiene supplies for 6,478 people during the year.
The charity's Food Security and Nutrition programs aim to help communities grow and harvest their own nutritious food. These programs train local people on sustainable farming practices and nutrition. HOPE also provides food relief to people facing emergencies and natural disasters. In F2020, HOPE reached 37,031 people through 20 food initiatives. It also distributed 27,562 kg of emergency food relief during the year.
HOPE's Livelihood and Learning programs focus on helping people access education and job opportunities. The charity also runs programs that focus on helping women gain new skills and receive loans to start their own businesses. In F2020, HOPE states that it reached 8,907 people through 31 projects. It also built four new school rooms in three communities, helping 163 students.
My anchor
Results and Impact
In F2020, HOPE provided 19,678 people with clean water access within 15 minutes of their homes. HOPE also reports that its Livelihood and Learning initiatives have helped 2,916 people double their income after two years. Through its education programs, it helped 5,991 students stay in school for at least one year.
While Ci highlights these key results, they may not be a complete representation of HOPE International Development Agency's results and impact.
Charity Intelligence has given HOPE International Development Agency a Low impact rating based on demonstrated impact per dollar spent.
Impact Rating: Low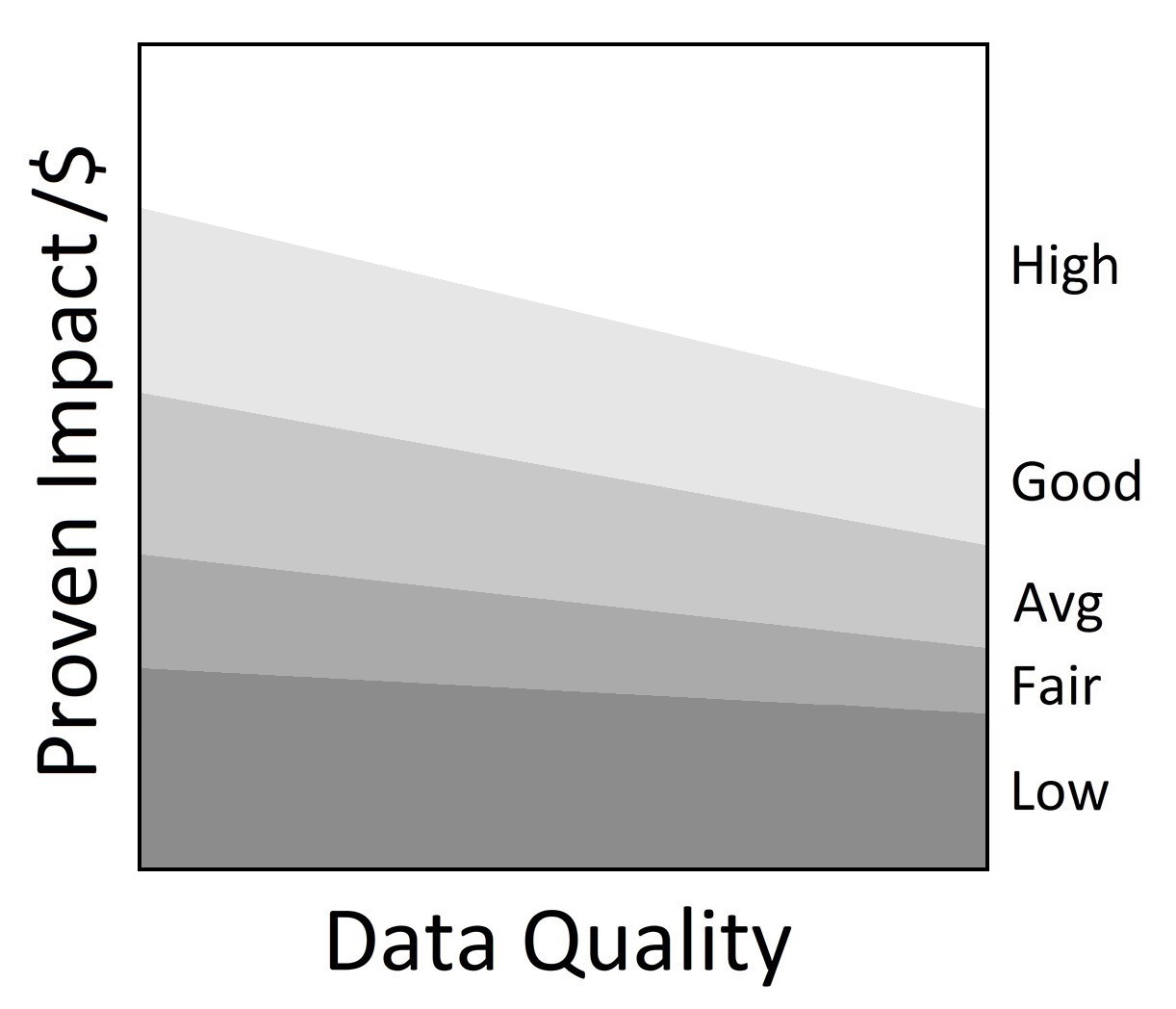 •
My anchor
HOPE International Development Agency received $4.5m in donations in F2020. It also received $6.7m in donated goods and medical supplies (56% of revenues) and $747k in government funding (6% of revenues). Administrative costs are 9% of revenues and fundraising costs are 12% of donations. This results in total overhead spending of 21%. For every dollar donated to the charity, 79 cents go to the cause. This is within Ci's reasonable range for overhead spending.
HOPE has $4.4m in funding reserves. Excluding donated goods, the charity can cover around 1.4 years of annual program costs. HOPE's program cost coverage ratio spiked in F2020 due to a 210% increase in cash. During the year, it received $2.4m in proceeds from the sale of buildings and capital assets.
Charity Intelligence has sent this update to HOPE International Development Agency for review. Changes and edits may be forthcoming.
Updated on June 7, 2021 by Eric Zhao. 
Financial Review

Financial Ratios

Fiscal year ending December

2020
2019
2018
Administrative costs as % of revenues
8.5%
5.2%
5.9%
Fundraising costs as % of donations
12.1%
24.8%
25.1%
Total overhead spending
20.6%
30.0%
30.9%
Program cost coverage (%)
137.6%
38.6%
46.4%
Summary Financial Statements

All figures in $000s

2020
2019
2018
Donations
4,532
5,817
6,288
Goods in kind
6,734
16,583
14,119
Government funding
747
987
86

Other income

29

3

23

Total revenues

12,042

23,390

20,515

Program costs - International
3,001
3,098
2,265
Program costs - Canada
224
1,062
1,215
Donated goods exp
6,734
16,583
14,119
Administrative costs
1,029
1,220
1,203

Fundraising costs

546

1,441

1,577

Total spending

11,534

23,405

20,379

Cash flow from operations
508
(14)
136
Capital spending
(2,375)
4
8
Funding reserves
4,439
1,607
1,613
Note: Ci reported fundraising costs from the charity's T3010 filings and removed the amounts from international program costs. Ci removed the value of donated goods from international program costs to report them separately. Ci excluded gains on building sales recognized as revenue, affecting total revenues by ($2.2m) in F2020. Ci excluded write-downs of expired goods in kind, affecting total expenses by ($698k) in F2018. Ci removed amortization from administrative costs.
Salary Information
| | |
| --- | --- |
| $350k + | 0 |
| $300k - $350k | 0 |
| $250k - $300k | 0 |
| $200k - $250k | 0 |
| $160k - $200k | 0 |
| $120k - $160k | 1 |
| $80k - $120k | 1 |
| $40k - $80k | 8 |
| < $40k | 0 |
Information from most recent CRA Charities Directorate filings for F2020