STAR RATING

Ci's Star Rating is calculated based on the following independent metrics:
RESULTS REPORTING
Grade based on the charity's public reporting of the work it does and the results it achieves.
DEMONSTRATED IMPACT
The demonstrated impact per dollar Ci calculates from available program information.
NEED FOR FUNDING
Charity's cash and investments (funding reserves) relative to how much it spends on programs in most recent year.
CENTS TO THE CAUSE
For a dollar donated, after overhead costs of fundraising and admin/management (excluding surplus) 72 cents are available for programs.
My anchor
About Ethiopiaid Canada:
Founded in 2009, Ethiopiaid Canada is an international aid and development charity that works to help people in Ethiopia live healthy and productive lives. Ethiopiaid Canada is part of an international network of Ethiopiaid charities with offices in the UK, Ireland, and Australia. Rather than having offices or paid staff in Ethiopia, Ethiopiaid funds trusted partners based in Ethiopia who implement projects on the charity's behalf. Ethiopiaid Canada has three key pillars to its work: Maternal Health, Education for All, and Women's Empowerment.
Ethiopiaid Canada's Maternal Health programs aim to help increase access to quality maternal health & safe childbirth in Ethiopia, as well as help eradicate fistula throughout Ethiopia. According to Ethiopiaid, recent statistics indicate that there are 3,000 new cases of obstetric fistula in Ethiopia each year, in addition to over 36,000 untreated cases. In 2019, funding provided by Ethiopiaid enabled 225 women to receive obstetric fistula repair surgery and holistic support.
Ethiopiaid Canada's Women's Empowerment programs aim to support the well-being of disadvantaged women and promote community development through the economic empowerment of women. Ethiopiaid Canada reports that 59% of Ethiopian women aged 15-79 have experienced sexual partner violence in their lifetime, and 74% of Ethiopian women aged 15-49 have undergone female genital mutilation. In 2019, funding provided by Ethiopiaid enabled 438 women and 215 children who are survivors of gender-based violence to receive shelter, security, counselling, and vocational training.
Ethiopiaid Canada's Education for All programs aim to expand educational opportunities for marginalized women, youth, and disadvantaged children. Roughly 50% of all Ethiopian young adults are unemployed, and more than 25% of first graders drop out before the end of their first year in school. In 2019, funding provided by Ethiopiaid enabled 445 women and children with disabilities to access business skills training, microloans, assistive devices, and access to education.
My anchor
Results and Impact
In F2019, funding provided by Ethiopiaid Canada enabled 49,000 animals to receive emergency veterinary care, ensuring 29,400 people in 4,900 households had a source of income & nutrition.
Charity Intelligence has given Ethiopiaid Canada a Good impact rating based on demonstrated impact per dollar spent.
Impact Rating: Good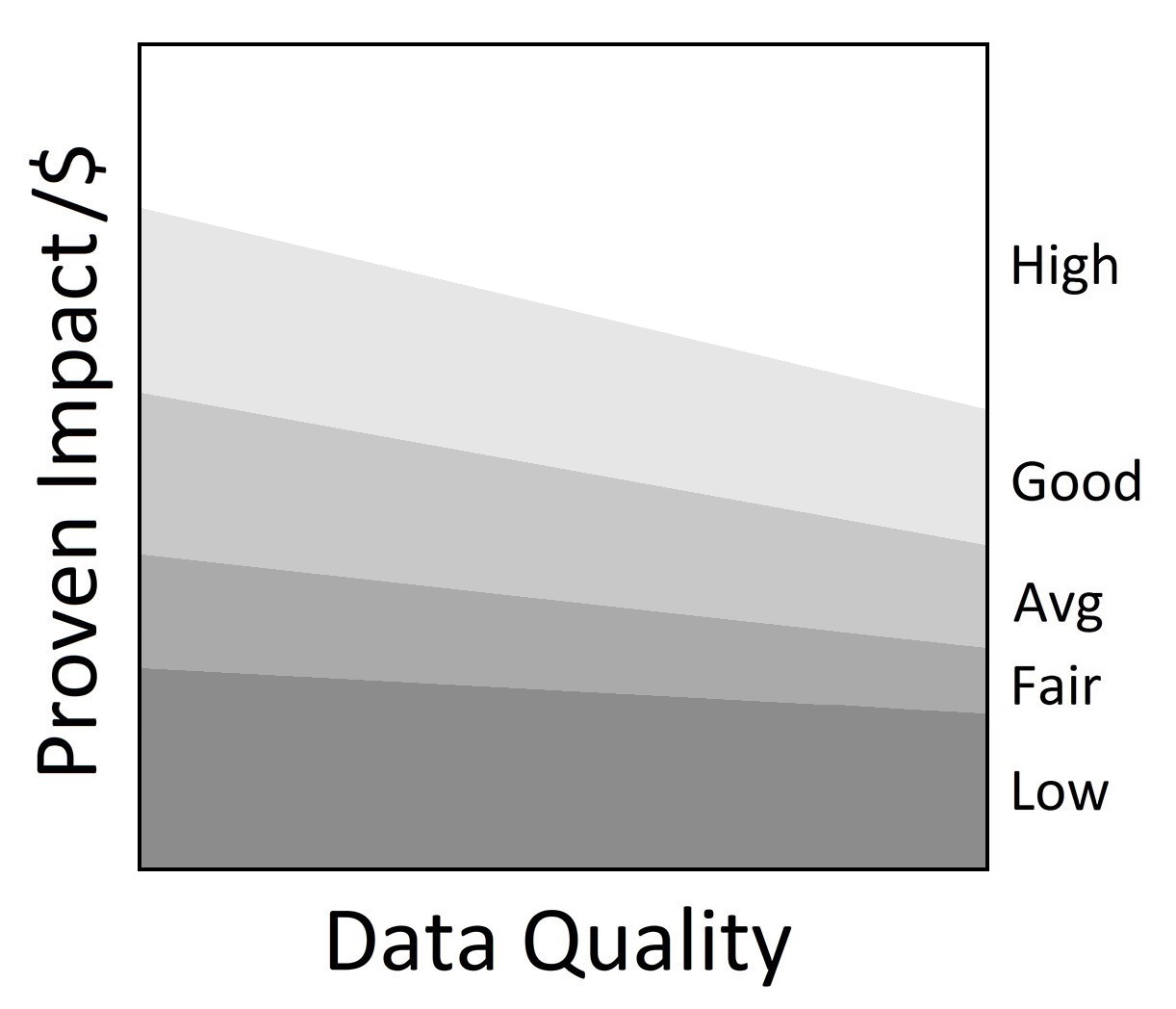 •
My anchor
Ethiopiaid Canada is a Small charity with total donations and special events fundraising of $710k in F2019. Administrative costs are 12% of revenues (excluding investment income) and fundraising costs are 16% of donations. This means overhead costs are 28%. For every dollar donated, 72 cents go to the cause. This is within Ci's reasonable range for overhead spending.
Ethiopiaid Canada's funding reserves of $307k can cover annual program costs for roughly seven months. This indicates a need for funding.
­­This charity report is an update that has been sent to Ethiopiaid Canada for review. Changes and edits may be forthcoming.
Updated on August 24, 2020 by Eric Jose.
Financial Review

Financial Ratios

Fiscal year ending December

2019
2018
2017
Administrative costs as % of revenues
12.2%
12.5%
9.2%
Fundraising costs as % of donations
16.3%
18.8%
14.6%
Total overhead spending
28.5%
31.2%
23.7%
Program cost coverage (%)
56.5%
97.4%
77.8%
Summary Financial Statements

All figures in $s

2019
2018
2017
Donations
703,232
488,631
486,917
Special events
7,226
0
0
Investment income
2,827
2,302
2,419

Other income

0

0

1,959

Total revenues

713,285

490,933

491,295

Program costs
542,725
351,099
382,065
Administrative costs
86,702
60,898
44,842

Fundraising costs

115,564

91,752

70,921

Total spending

744,991

503,749

497,828

Cash flow from operations
(31,706)
(12,816)
(6,533)
Funding reserves
306,883
342,081
297,391
Salary Information
| | |
| --- | --- |
| $350k + | 0 |
| $300k - $350k | 0 |
| $250k - $300k | 0 |
| $200k - $250k | 0 |
| $160k - $200k | 0 |
| $120k - $160k | 0 |
| $80k - $120k | 0 |
| $40k - $80k | 2 |
| < $40k | 0 |
Information from most recent CRA Charities Directorate filings for F2018