STAR RATING

Ci's Star Rating is calculated based on the following independent metrics:
RESULTS REPORTING
Grade based on the charity's public reporting of the work it does and the results it achieves.
DEMONSTRATED IMPACT
The demonstrated impact per dollar Ci calculates from available program information.
NEED FOR FUNDING
Charity's cash and investments (funding reserves) relative to how much it spends on programs in most recent year.
CENTS TO THE CAUSE
For a dollar donated, after overhead costs of fundraising and admin/management (excluding surplus) 93 cents are available for programs.
My anchor
About WE Charity:
WE Charity (formerly Free the Children) was founded in 1995 by Canadian teenagers, Craig and Marc Kielburger. Originally, WE Charity's focus was on international development. Today its North American and UK operations are its largest programs. WE Charity is a global children's charity. Its mission is to empower students by giving them, and their teachers, the tools to create transformative social change.
Recent news: WE Charity states that it has been irreparably harmed by the fallout of what is called the WE Charity scandal.  On June 25, 2020, as part of the covid-19 pandemic response, the Canadian government awarded a $912m contract to WE Charity to recruit, manage, and fund student volunteers. On July 3, WE Charity withdrew from this contract. In the aftermath, new information came out about WE Charity. In September 2020, co-founders Craig and Marc Kielburger announced that WE Charity's Canadian operations will close down. Proceeds from selling its Toronto buildings will fund an endowment to support WE Charity's programs in Kenya, Ecuador, and China. At this time, this closure only applies to WE Charity's Canadian operations and does not affect WE Charity US, WE Charity UK, ME to WE social enterprise, or other WE entities. 
DONOR ADVISORY: Charity Intelligence issued a donor advisory on July 17, 2020 reflecting WE Charity Canada's turnover in directors and new information about governance. WE Charity Canada had four new directors appointed in 2020. Three of these directors stepped down in March 2021. Greg Rogers remains as board chair.
WE Charity's two main programs in F2020 are Canadian youth programs and international development projects. 
In F2020, WE Charity spent $28.1m on Canadian programs, excluding donated goods. This is 54% of WE Charity's total program spending. Canadian programs include WE Days, WE School resources, WE Teachers, and WE Well-being, a mental health initiative. WE Days are youth rallies that celebrate social good. The 2019-2020 WE Days were held in 11 cities, including Toronto, Halifax, Edmonton, Winnipeg, Vancouver, and Ottawa in Canada, and New York City and London, UK. WE Days are funded by corporate sponsors and feature speakers, athletes, and celebrity performers. WE Days cost around $1 million to host, not including volunteers and donated support. WE Days are free to attend, with youth "earning tickets" by helping with local initiatives. Due to the covid-19 pandemic, WE Days for Baltimore, Chicago, and California were cancelled.
WE Charity reports that more than 200,000 youth attend WE Days each year. Attendance ranges from 3,000 youth in Winnipeg to 20,000 youth in Toronto and Vancouver. WE Charity reported in 2018 that 4.3 million youth and 37,359 teachers around the world engaged with more than 10,000 WE Schools programs. Former WE Charity staff have raised issue with how WE Charity calculates its reach. WE Charity denies it manipulates or fabricates results data.
In F2020, WE Charity spent $23.9m on international programs, representing 46% of total program spending. Donations go to WE Villages, which are communities supported through WE Charity's five pillars of Education, Water, Health, Food, and Opportunity. WE Charity states that targeting these five areas helps to address the root causes of poverty and achieve holistic development. WE Charity's largest international region is Africa (Kenya, Ethiopia, Sierra Leone, and Tanzania) where it spent $16.8m, followed by Latin America (Ecuador, Haiti, and Nicaragua) at $4.7m, and Asia (China and India) at $1.1m. WE Charity's Ethiopian programs are run through Imagine 1 Day. WE Charity spent $1.9m in F2020 and $860k in F2019 for these programs in Ethiopia, such as building schools and latrines to give children access to education. After the year end, Imagine 1 Day separated from WE Charity and became, again, an independent charity.
WE Charity funds its international programs in two ways: it directly spends $13.1m on supporting WE Villages, and gives $9.4m to local non-profits working in WE Villages. WE Charity supports 86 WE Villages in 9 countries. Since its founding, WE Charity reports it has provided more than 1 million people with clean water and sanitation and helped 200,000 children access education.
ME to WE: There is confusion among donors about the blurred lines between WE Charity and ME to WE. Collectively these two distinct organizations are referred to as "WE", "WE organization", or "WE movement". ME to WE is an affiliated social enterprise. In other words, ME to WE is a private business controlled by Craig and Marc Kielburger, WE Charity's co-founders. While WE Charity was founded in 1995, ME to WE started up in 2004. ME to WE's CEO is Roxanne Joyal, Marc Kielburger's wife. WE Charity's CFO is also ME to WE's CFO.
WE Charity buys promotional goods and travel services from ME to WE.  ME to WE is also a corporate partner of WE Days.
Listen to Charity Intelligence's interview with CBC's The Current on the relationship between WE Charity and ME to WE on July 13, 2020.
To learn more:
Charity Intelligence's Top 10 questions to ask Marc and Craig Kielburger
Charity Intelligence's statement on WE Charity's Next Steps
My anchor
Results and Impact
WE Charity has not posted an annual report for 2020 or 2019. These results refer to 2018.
In surveys with Canadian and US teachers in 2018, WE Charity found that 90% of students showed increased leadership among their peers after participating in WE Schools programs. In addition, 83% of teachers felt better equipped to teach about social justice issues.
WE Charity helped 44 high school students graduate from its Kisaruni Group of Schools in Kenya in 2018. During the year, it also reached more than 200 Kenyan women by opening a new Women's Empowerment Centre. The centre includes a computer lab, banking facility, artisan production space, and daycare.
While Ci highlights these key results, they may not be a complete representation of WE Charity's results and impact.
Charity Intelligence has given WE Charity a Low impact rating based on demonstrated impact per dollar spent.
Impact Rating: Low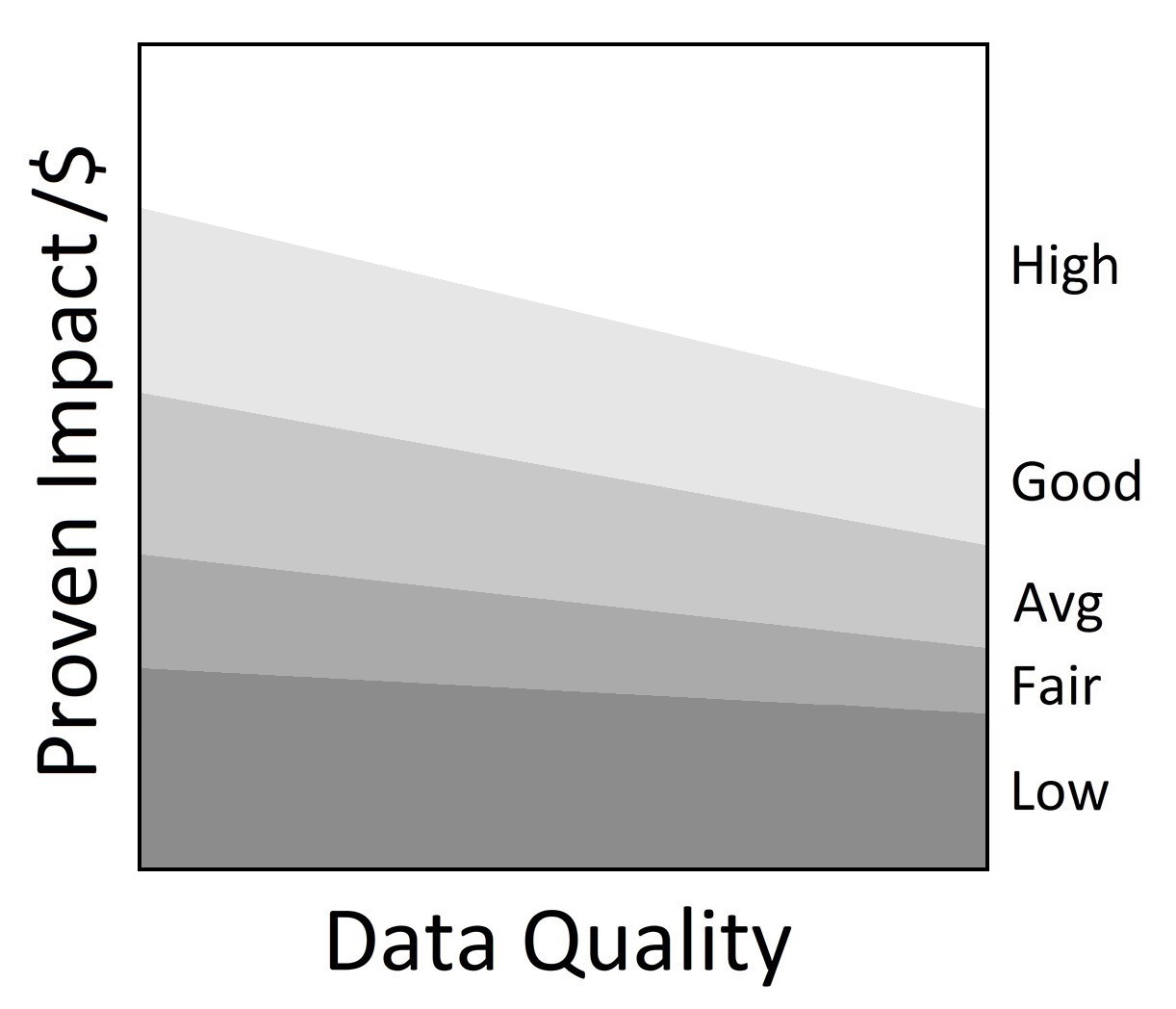 •
My anchor
Note: WE Charity changed its fiscal year end to August. The 2018 figures are for only 8 months and are not comparable with 2019 figures for 12 months.
WE Charity received $20.1m in Canadian donations and corporate sponsorships in F2020. WE Charity received $27.5m in international donations, including $26.5m from WE US and $1.1m from WE UK in F2020. It also received $6.7m in government funding and $5.2m in donated goods and volunteer time.  
WE Charity's administrative costs are 3% of revenues (less investment income) and fundraising costs are 3% of Canadian donations. This results in total overhead spending of 7%. For every dollar donated, 93 cents go to the cause. This is within Ci's reasonable range for overhead spending.
WE Charity's net funding reserves are shown as negative because its interest-bearing debts exceeded its liquid assets in F2020. At year end in August 2020, WE Charity had cash and investments of $11.4m, compared to $11.5m at year end in August 2019. WE Charity's bank loans and lease agreements rose to $14.0m in F2020, compared to $13.7m in F2019. Its bank loans are secured against its properties valued at $38.2m. This creates negative funding reserves of ($2.6m).
WE Charity's F2020 financials report that it will repay all of its bank debts by March 31, 2021. This resolves WE Charity's lending situation. In F2019 and F2018, WE Charity was in breach of its bank loan covenants. Its bank waived these conditions in both F2019 and F2018.
WE Charity's audited financial statements disclose related party transactions: WE Charity paid $1.2m to We365 Holdings Inc. for support for Canadian programs. We365 Holdings Inc. is entirely owned by WE Charity. In F2020, WE Charity paid ME to WE, the co-founders' private business, $292k for promotional goods, while WE Charity received $1.9m in contributions from ME to WE.
There are many WE Charity related foundations. WE Charity's audited financial statements are not consolidated. They only report on WE Charity Canada's operations.
Due to the public interest in WE Charity and also since its website had not been updated with the most recent audited financial statements, here are WE Charity's audited financials:
For fiscal year ending August 2021
For fiscal year ending August 2020
For fiscal year ending August 2019
Charity Intelligence has sent this update to WE Charity for review. Changes and edits may be forthcoming.
Updated on June 7, 2021 by Eric Zhao.
Financial Review

Financial Ratios

Fiscal year ending August

2020
2019
2018
Administrative costs as % of revenues
3.3%
6.1%
6.9%
Fundraising costs as % of donations
3.4%
7.7%
6.1%
Total overhead spending
6.8%
13.8%
13.0%
Program cost coverage (%)
(5.1%)
(4.6%)
9.5%
Summary Financial Statements

All figures in $000s

2020
2019
2018
Donations
20,068
28,138
19,054
International donations
27,534
22,088
13,647
Goods in kind
5,194
8,475
8,289
Government funding
6,677
1,580
1,594
Investment income
(68)
13
529

Other income

(68)

(84)

167

Total revenues

59,337

60,210

43,279

Program costs - International
23,869
26,761
19,646
Program costs - Canada
28,121
23,729
10,654
Grants
0
400
0
Donated goods exp
5,194
8,475
8,289
Administrative costs
1,983
3,689
2,935
Fundraising costs
692
2,161
1,163

Other costs

602

627

337

Total spending

60,460

65,841

43,023

Cash flow from operations
(1,124)
(5,631)
256
Capital spending
161
(1,630)
(372)
Funding reserves
(2,643)
(2,212)
2,885
Note: Charity Intelligence presents figures on a cash basis to show actual amounts received and paid out during the year. This includes adjusting donations by changes in deferred contributions and capital contributions received in previous years but reported in the current year. This adjustment affected revenues by ($5.4m) in F2020, ($5.7m) in F2019, and ($514k) in F2018. In F2019, WE Charity received $150k in endowment contributions, which Ci included in donations. Ci included foreign exchange gains (losses) in other income and included interest income, realized and unrealized gains (losses) on marketable securities, and earnings from investments in We365 in investment income. This affected total revenues by ($156k) in F2020, ($113k) in F2019, and $684k in F2018. Ci included interest on long-term debts in other costs and excluded losses (gains) on the disposal of capital assets from expenses. This affected total expenses by ($927k) in F2020, $1.4m in F2019, and $909k in F2018. According to its financial notes, WE Charity received $4.9m in covid-19 assistance from the Canadian government in F2020, which it treated as a reduction of payroll expenses. Ci classified covid-19 assistance as government funding and added back the amounts of $3.3m to Canadian programs, $1.3m to international programs, and $299k to administrative costs.
Salary Information
| | |
| --- | --- |
| $350k + | 0 |
| $300k - $350k | 0 |
| $250k - $300k | 0 |
| $200k - $250k | 0 |
| $160k - $200k | 0 |
| $120k - $160k | 1 |
| $80k - $120k | 3 |
| $40k - $80k | 6 |
| < $40k | 0 |
Information from most recent CRA Charities Directorate filings for F2020