STAR RATING

Ci's Star Rating is calculated based on the following independent metrics:
RESULTS REPORTING
Grade based on the charity's public reporting of the work it does and the results it achieves.
DEMONSTRATED IMPACT
The demonstrated impact per dollar Ci calculates from available program information.
NEED FOR FUNDING
Charity's cash and investments (funding reserves) relative to how much it spends on programs in most recent year.
CENTS TO THE CAUSE
For a dollar donated, after overhead costs of fundraising and admin/management (excluding surplus) 79 cents are available for programs.
My anchor
About Doctors Without Borders:
Doctors Without Borders Canada is a top-rated, 5-star charity. It has High impact and is a Top International Impact charity. Doctors Without Borders is consistently one of Charity Intellignece's top pick charities in emergency situations and crisis response, with a great track record in speed, effectiveness and reporting. 
Founded in 1971, Doctors Without Borders / Médecins Sans Frontières (MSF) aims to reduce suffering, save lives, and provide medical care where it is needed most. It comprises 24 national offices, which work in more than 65 countries. MSF's charter states that it helps people regardless of their race, religion, or political affiliation. Doctors Without Borders Canada (MSF Canada) is the Canadian branch of MSF, funding projects in 34 countries around the world.
Ci's special report on Ukraine: How to help
A Charity Intelligence 2022 Top 10 International Aid Impact Charity
Doctors Without Borders focuses on providing medical care to victims of armed conflict, epidemics, forced migration, and disasters. It runs both immediate humanitarian relief projects and longer-term medical programs that treat diseases such as cholera, HIV/AIDS, and measles. Finally, MSF's advocacy arm raises awareness on issues relating to human rights abuses and healthcare inequality. MSF Canada provides spending figures by country, not broken down by program area.
In 2020, MSF provided 9,904,200 outpatient consultations, facilitated 1,026,900 emergency room admissions, and assisted 306,800 births. It provided 112,000 outpatient consultations for covid-19 and admitted 15,400 covid-19 patients. It also treated 2,690,600 malaria cases and 8,300 cholera cases. In 2020, the charity's three largest focus countries, in order of program spending, were the Democratic Republic of the Congo, South Sudan, and Yemen.
In the Democratic Republic of the Congo, MSF provided humanitarian and medical assistance in 16 of 26 provinces. MSF conducted 1,694,100 outpatient consultations, provided 567,800 vaccinations against measles, and treated 4,140 people for cholera. MSF helped respond to an Ebola outbreak and treated 199 Ebola patients.
MSF's projects in South Sudan supported 7.5m people in need of humanitarian assistance due to escalating violence, covid-19, severe flooding, and food insecurity. MSF ran 16 projects in South Sudan in 2020. In response to severe flooding, MSF distributed 60,000 litres of drinking water per day where floodwater contaminated wells. MSF conducted 688,000 outpatient consultations, treated 195,300 malaria cases, and admitted 54,300 people to the hospital.
In Yemen, MSF staff run 12 hospitals and health centres to help victims of the Yemeni Civil War, which has been ongoing since September 2014. It also provides funding and support to 24 other health centres across 13 states. In January 2020, a patient in an MSF-supported hospital in Taiz City was killed. This type of violence made it difficult for MSF to help those in need. In 2020, MSF conducted 250,300 outpatient consultations, performed 26,600 medical interventions, and assisted 23,400 births.
My anchor
Results and Impact
Doctors Without Borders Canada has not yet posted its 2021 annual report at the time of this update. These results refer to 2020.
In 2020, MSF provided 1,008,500 vaccinations against measles. It also started 13,800 people on first-line tuberculosis treatment and 2,100 started on drug resistant tuberculosis treatment. In 2020, there were 63,500 people on first-line HIV antiretroviral treatment under direct MSF care and 13,800 people on second-line HIV retroviral treatment under direct MSF care.
While Ci highlights these key results, they may not be a complete representation of Doctors Without Borders's results and impact.
Charity Intelligence has rated Doctors Without Borders as High impact based on demonstrated impact per dollar spent.
A Charity Intelligence 2022 Top 10 International Aid Impact Charity
Impact Rating: High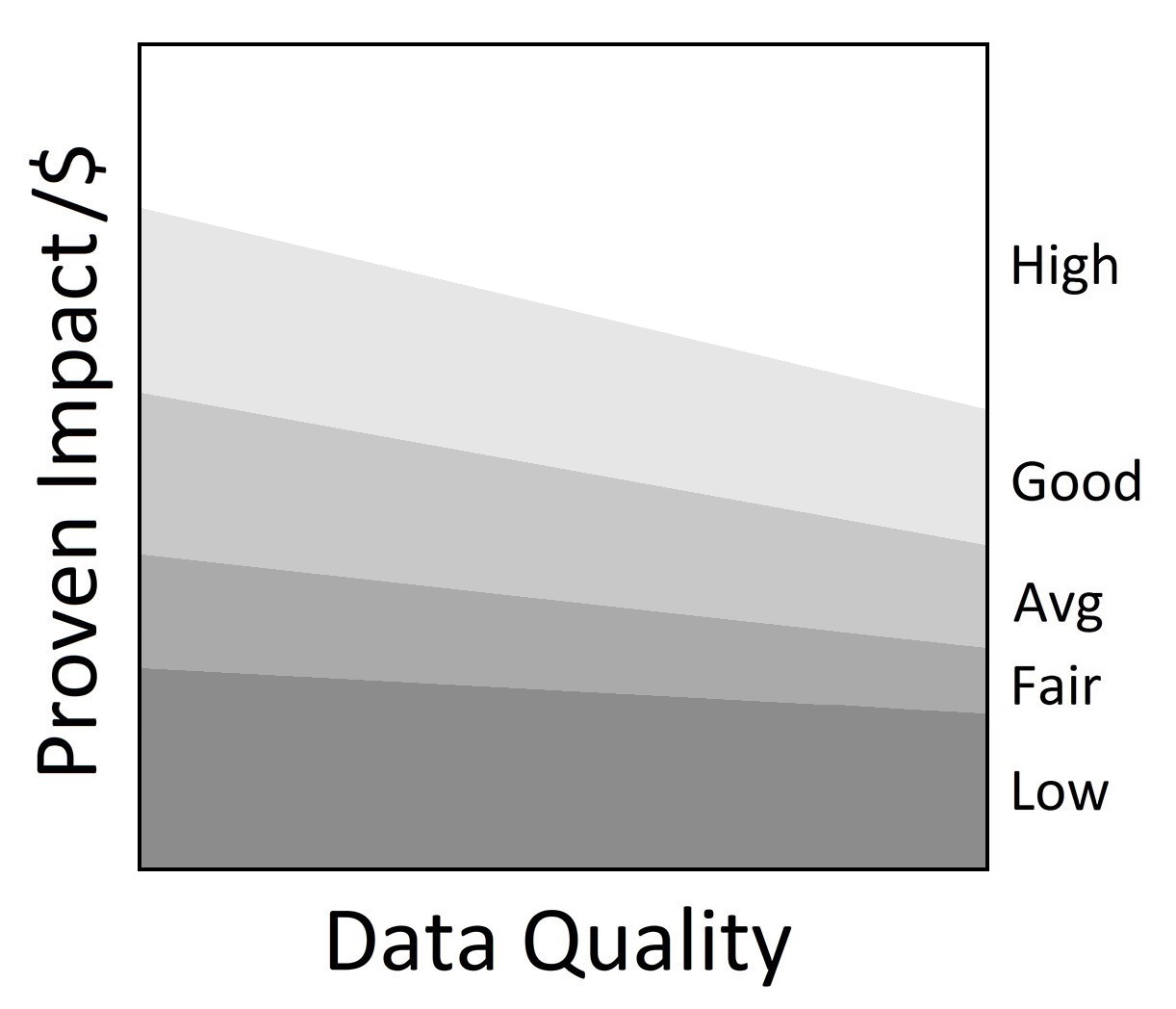 •
My anchor
MSF Canada is a Major 100 charity, one of Canada's largest charities in terms of donations, with $82.2m in donations in F2021. It also received $22.5m in government funding, representing 20% of revenues. Administrative costs are 2% of revenues (less investment income) and fundraising costs are 19% of donations. This results in total overhead spending of 21%. For every dollar donated, 79 cents go to the cause. This is within Ci's reasonable range for overhead spending.
Doctors Without Borders Canada has funding reserves of $18.6m, which can cover 22% or less than three months of annual program costs.
According to its T3010 filing with the CRA, which was most recently available for F2020, MSF Canada uses external fundraisers. In F2020, it paid external fundraisers $7.4 to raise $28.9m, at a cost of $0.25 per dollar raised.
Charity Intelligence has sent this update to Doctors Without Borders for review. Changes and edits may be forthcoming.
Updated on June 29, 2022 by Emily Downing.
Financial Review

Financial Ratios

Fiscal year ending December

2021
2020
2019
Administrative costs as % of revenues
2.2%
2.2%
2.4%
Fundraising costs as % of donations
19.3%
16.7%
15.8%
Total overhead spending
21.4%
18.9%
18.2%
Program cost coverage (%)
22.1%
12.2%
6.5%
Summary Financial Statements

All figures in $000s

2021
2020
2019
Donations
82,237
78,079
66,779
Government funding
22,500
10,100
10,150
Investment income
175
138
246

Other income

8,350

8,660

8,682

Total revenues

113,262

96,978

85,857

Program costs - International
69,390
63,476
63,001
Program costs - Canada
14,758
15,045
16,158
Administrative costs
2,448
2,172
2,062
Fundraising costs
15,857
13,029
10,572

Other costs

47

43

34

Total spending

102,500

93,765

91,827

Cash flow from operations
10,762
3,213
(5,969)
Capital spending
81
124
174
Funding reserves
18,560
9,611
5,105
Note: Ci classified fees and grants from other MSF sections as other revenue. To report on a cash basis, Ci adjusted international program costs by changes in amounts payable to other MSF sections. This affected international program costs and total expenses by ($19.5m) in F2021, $3.0m in F2020, and $6.2m in F2019. Ci removed amortization from Canadian program costs, administrative costs, and fundraising costs according to information provided by MSF Canada.
Salary Information
| | |
| --- | --- |
| $350k + | 0 |
| $300k - $350k | 0 |
| $250k - $300k | 0 |
| $200k - $250k | 0 |
| $160k - $200k | 0 |
| $120k - $160k | 1 |
| $80k - $120k | 9 |
| $40k - $80k | 0 |
| < $40k | 0 |
Information from most recent CRA Charities Directorate filings for F2020