STAR RATING

Ci's Star Rating is calculated based on the following independent metrics:
RESULTS REPORTING
Grade based on the charity's public reporting of the work it does and the results it achieves.
DEMONSTRATED IMPACT
The demonstrated impact per dollar Ci calculates from available program information.
NEED FOR FUNDING
Charity's cash and investments (funding reserves) relative to how much it spends on programs in most recent year.
CENTS TO THE CAUSE
For a dollar donated, after overhead costs of fundraising and admin/management (excluding surplus) 83 cents are available for programs.
My anchor
About Compassion Canada:
Compassion Canada is a top-rated 5-star charity with good impact. This excellent charity has reasonable overhead spending and an above-average results reporting grade. 
Founded in 1963, Compassion Canada (COMP) aims to eliminate child poverty in the name of Jesus Christ. COMP is a branch of Compassion International, which has affiliated chapters worldwide. Compassion International partnered with over 8,000 churches to assist over 2 million children across 27 countries in F2022. Compassion Canada mostly receives funding through sponsorships or arrangements where donors commit to supporting individual children over the course of their education. Other than child sponsorships, COMP has Complementary Interventions and Survival programs. In F2022, Compassion Canada spent $61.9m on its program activities.  
Child and Youth Development – 82% of program spending ($50.9m): COMP's Child and Youth Development program aims to provide education, healthcare, food, religious teaching, and personal guidance to children in poor communities. In F2022, the charity sponsored 2,311,930 children globally and 105,724 children in Canada. 4,724 more children were sponsored by Canadians in F2022 compared to F2021.
Complementary Interventions – 15% of program spending ($9.0m): COMP provides disaster relief and supports children with water, sanitation, hygiene, education, and health. In F2022, the charity conducted 120 complementary interventions, benefitting 174,755 children and youth.
Survival – 3% of program spending ($2.1m): COMP's Survival program assists mothers and babies to keep them in good health and positive development. In F2022, the charity funded 296 programs, supporting 4,616 mom and baby pairs.
My anchor
Results and Impact
Thanks to the support of the Child and Youth Development program, Compassion children are 27 to 40% more likely to finish secondary education. 35% of them are more likely to have white collar jobs, and 40 to 70% of them are more likely to become church leaders. In F2022, thanks to the safe water and sanitation interventions in Togo, 85% of community members had access to clean water directly from their homes, and 100% of the community had access to clean water through the Compassion Center site.
While Ci highlights these key results, they may not be a complete representation of Compassion Canada's results and impact.
Charity Intelligence has given Compassion Canada a Good impact rating based on demonstrated impact per dollar spent.
Impact Rating: Good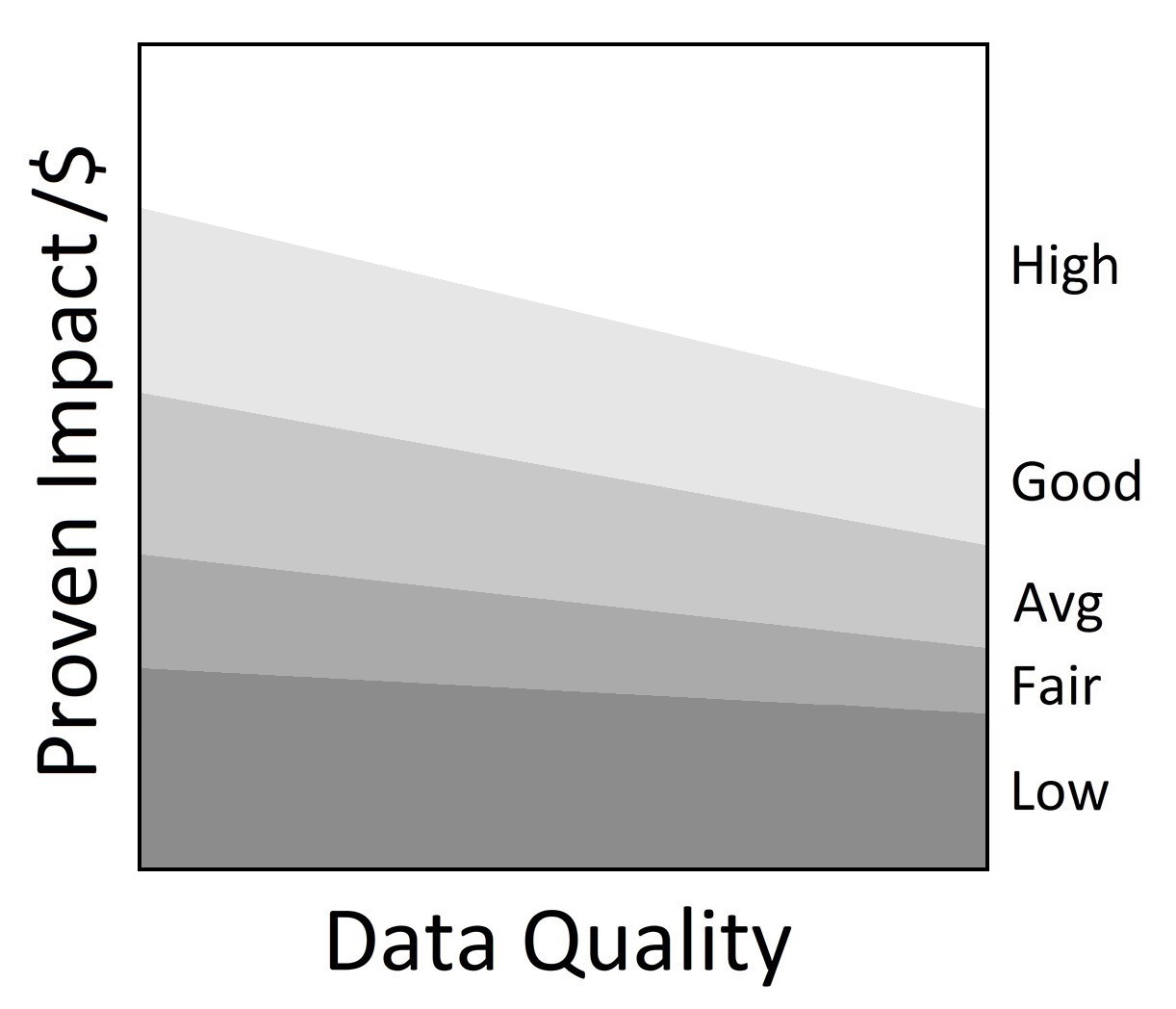 •
My anchor
Compassion Canada is a Major 100 charity, one of the largest charities in Canada by donations. In F2022, it received $74.7m in Canadian donations. Administrative costs are 8% of total revenue (less investment income), and fundraising costs are 9% of donations. This results in total overhead spending of 17%. For every dollar donated to the charity, 83 cents go to the cause. This is within Ci's reasonable range for overhead spending.
Compassion Canada has $18.9m in reserve funds. The charity can cover over 3 months of its annual program costs with its reserves. This low program cost coverage reflects Compassion Canada's high dependency on continued sponsorship from individual donors. In F2022, child sponsorships represented 84% of total revenue.
Charity Intelligence has sent this update to Compassion Canada for review. Changes and edits may be forthcoming.
Updated on June 5, 2023 by Krystie Nguyen. 
Financial Review

Financial Ratios

Fiscal year ending June

2022
2021
2020
Administrative costs as % of revenues
7.7%
5.8%
6.2%
Fundraising costs as % of donations
9.1%
8.2%
8.7%
Total overhead spending
16.8%
13.9%
14.8%
Program cost coverage (%)
30.6%
30.9%
24.5%
Summary Financial Statements

All figures in $000s

2022
2021
2020
Donations
74,708
73,983
69,987
Investment income
10
328
384

Other income

28

1,105

14

Total revenues

74,746

75,416

70,385

Program costs - International
57,480
57,443
54,389
Program costs - Canada
4,388
3,066
3,570
Grants
2
2
2
Administrative costs
5,715
4,351
4,315

Fundraising costs

6,822

6,030

6,064

Total spending

74,406

70,891

68,339

Cash flow from operations
340
4,525
2,046
Capital spending
459
108
247
Funding reserves
18,942
18,689
14,187
Note: Ci reported international program spending from the charity's T3010 filings with the CRA and removed the amounts from Canadian program costs. Ci reported gifts to qualified donees from CRA filings and included them in grants rather than Canadian program costs. Ci removed amortization on a pro-rata basis from Canadian program, administrative, and fundraising costs. Ci adjusted for deferred contributions, affecting revenues by $73k in F2022, $60k in F2021, and ($149k) in F2020.
Salary Information
| | |
| --- | --- |
| $350k + | 0 |
| $300k - $350k | 0 |
| $250k - $300k | 0 |
| $200k - $250k | 1 |
| $160k - $200k | 2 |
| $120k - $160k | 3 |
| $80k - $120k | 4 |
| $40k - $80k | 0 |
| < $40k | 0 |
Information from most recent CRA Charities Directorate filings for F2022