STAR RATING

Ci's Star Rating is calculated based on the following independent metrics:
RESULTS REPORTING
Grade based on the charity's public reporting of the work it does and the results it achieves.
DEMONSTRATED IMPACT
The demonstrated impact per dollar Ci calculates from available program information.
NEED FOR FUNDING
Charity's cash and investments (funding reserves) relative to how much it spends on programs in most recent year.
CENTS TO THE CAUSE
For a dollar donated, after overhead costs of fundraising and admin/management (excluding surplus) 66 cents are available for programs.
My anchor
About Children Believe:
Founded in 1938, Children Believe, formerly known as Christian Children's Fund of Canada, works toward a world where all children can achieve their full potential. It provides health services, education programs, and job skills to help communities overcome poverty. Children Believe is a member of the ChildFund Alliance, a network of 11 international aid charities that work in more than 60 countries. Children Believe currently works in six countries: Burkina Faso, Ethiopia, Ghana, India, Nicaragua, and Paraguay.
In F2020, Children Believe's three largest programs were Health and Nutrition, Education, and Strengthening Community Organizations.
Health and Nutrition projects were 46% of program costs in F2020. Children Believe helps to build and equip health centres, fund maternal health services, and train mothers on child nutrition. In F2020, it helped 254,300 people access maternal and child health services. Children Believe also runs awareness campaigns on child protection and family health, reaching 122,238 people during the year.
Education represented 36% of program costs in F2020. Children Believe helps to send children to school and raise awareness of children's rights. The charity built or renovated 189 classrooms and libraries in F2020. It also provided 313,901 pencils, uniforms, and books to help 45,894 students attend school. In total, Children Believe reports that its school programs supported 466,000 children, teachers, caretakers, and family members in F2020. Its education campaigns on child rights also reached 164,170 people during the year.
Strengthening Community Organizations made up 12% of program costs. The charity funds children and youth-led initiatives that aim to improve their local communities. In F2020, Children Believe supported 77,000 youth-led projects. The charity also provides training and leadership opportunities for women to promote gender equality. It helped 17,077 women through job skills and business training programs in F2020.
The remaining 6% of program costs included Sustainable Economic Development (4%), Water, Sanitation, and Hygiene (2%), and Emergency Response (less than 1%).
My anchor
Results and Impact
In F2020, Children Believe's entrepreneurship programs helped to train 50 women in Nicaragua. The charity also provided seed capital funding to help 19 women start their own businesses. In response to the covid-19 pandemic, Children Believe provided personal protective equipment to 92 educational and 70 health facilities in F2020.
While Ci highlights these key results, they may not be a complete representation of Children Believe's results and impact.
Charity Intelligence has given Children Believe a Fair impact rating based on demonstrated impact per dollar spent.
Impact Rating: Fair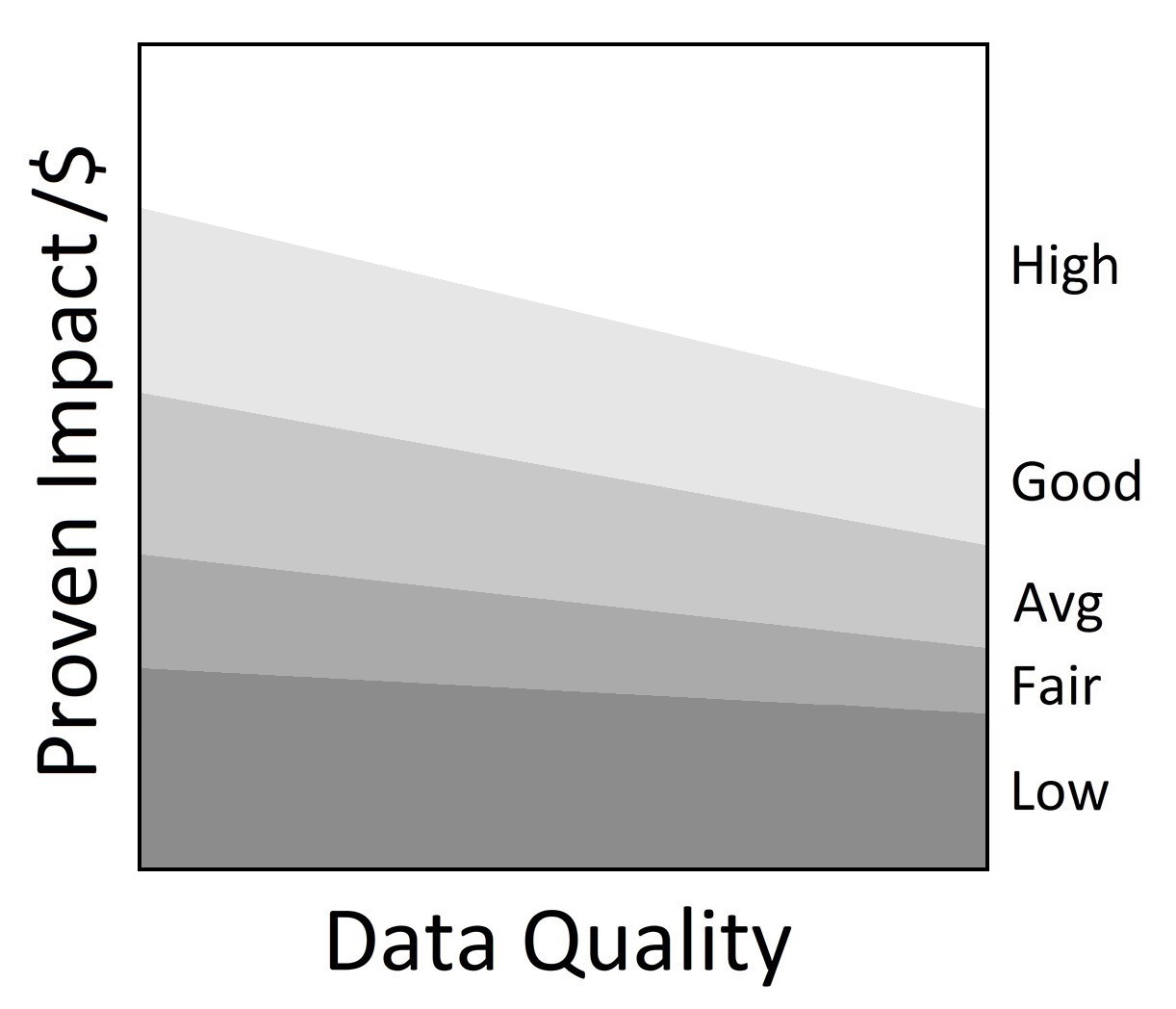 •
My anchor
Children Believe received $20.7m in Canadian donations in F2020. During the year, it also received $6.7m in donated goods (18% of revenues), $6.2m in government funding (16%), and $3.8m in international donations (10%). Administrative costs are 8% of revenues (less investment income) and fundraising costs are 25% of Canadian donations. This results in total overhead spending of 34%. For every dollar donated to the charity, 66 cents go to the cause. This is just within Ci's reasonable range for overhead spending.
Children Believe has $9.6m in net funding reserves. The charity can cover 43% or around five months of annual program costs with its existing reserves.
According to its annual filings with the CRA, Children Believe uses external fundraisers. It paid external fundraisers $1.1m to raise $3.2m in F2020, at a cost of $0.34 per dollar raised.
Charity Intelligence has sent this update to Children Believe for review. Changes and edits may be forthcoming.
Updated on August 16, 2021 by Eric Zhao.
Financial Review

Financial Ratios

Fiscal year ending March

2020
2019
2018
Administrative costs as % of revenues
8.4%
7.6%
7.8%
Fundraising costs as % of donations
25.3%
20.2%
23.1%
Total overhead spending
33.7%
27.7%
31.0%
Program cost coverage (%)
42.5%
48.3%
30.7%
Summary Financial Statements

All figures in $000s

2020
2019
2018
Donations
20,712
23,217
23,462
International donations
3,824
2,978
3,097
Goods in kind
6,664
8,523
7,152
Government funding
6,160
6,585
4,107

Investment income

44

453

141

Total revenues

37,404

41,756

37,959

Program costs - International
14,024
19,672
15,376
Program costs - Canada
7,807
1,926
4,562
Grants
794
1,170
1,473
Donated goods exp
6,664
8,523
7,152
Administrative costs
3,127
3,123
2,957
Fundraising costs
5,247
4,681
5,430

Other costs

(96)

92

287

Total spending

37,567

39,187

37,237

Cash flow from operations
(163)
2,569
722
Capital spending
362
322
478
Funding reserves
9,615
11,002
6,565
Note: Ci included changes in fair value of investments in investment income, affecting revenues by ($139k) in F2020, $324k in F2019, and $53k in F2018. Ci gathered international donations from the charity's T3010 filings with the CRA, removing the amounts from Canadian donations. Ci gathered international program costs and grants from T3010 filings, removing the amounts from Canadian program costs. Ci removed donated goods used in programs from international program costs to report them separately. Ci included changes in foreign exchange contracts as other costs, affecting expenses by ($125k) in F2020, $72k in F2019, and $262k in F2018. Ci classified interest expenses as other costs, removing the amounts included in administrative costs. Ci excluded amortization from administrative costs.
Salary Information
| | |
| --- | --- |
| $350k + | 0 |
| $300k - $350k | 0 |
| $250k - $300k | 0 |
| $200k - $250k | 2 |
| $160k - $200k | 1 |
| $120k - $160k | 3 |
| $80k - $120k | 4 |
| $40k - $80k | 0 |
| < $40k | 0 |
Information from most recent CRA Charities Directorate filings for F2020