STAR RATING

Ci's Star Rating is calculated based on the following independent metrics:
RESULTS REPORTING
Grade based on the charity's public reporting of the work it does and the results it achieves.
DEMONSTRATED IMPACT
The demonstrated impact per dollar Ci calculates from available program information.
NEED FOR FUNDING
Charity's cash and investments (funding reserves) relative to how much it spends on programs in most recent year.
CENTS TO THE CAUSE
For a dollar donated, after overhead costs of fundraising and admin/management (excluding surplus) 72 cents are available for programs.
My anchor
About Junior Achievement of Canada:
Founded in 1955, Junior Achievement Canada (JA Canada) aims to inspire youth and prepare them to succeed in a global economy. It reports being the largest youth business education organization in Canada. The charity has 15 Charters and Alternate Delivery Models that deliver programs in local communities. JA Canada works in partnership with teachers, volunteers, and businesses. It aims to educate elementary, middle, and secondary school students about financial literacy, work readiness and entrepreneurship. The charity's national office is in Toronto.
JA Canada's Financial Literacy program helps students learn to create and manage wealth by developing skills such as budgeting, investing, and financial planning. The charity's Work Readiness program teaches students career-building skills, including communication, networking, interviewing and collaboration. JA Canada's Entrepreneurship program allows students to gain experience in running a successful business. It also teaches students to create business plans, innovate and manage teams.
In F2019, a total of 10,764 programs were delivered across Canada: 3,365 elementary school programs, 5,225 middle school programs, and 2,174 secondary school programs. JA Canada reports 268,476 students participated in programs across 9,440 schools in F2019.
My anchor
Results and Impact
In 2011, The Boston Consulting Group (BCG) conducted a year-long study to measure the value of JA's programs across Canada. The study found that JA Canada's work has a direct impact of $105 million on Canada's economy each year. It reports that for every $1 received, JA Canada creates an annual return to society of $45. BCG states that JA Canada's alumni are 50% more likely than the average Canadian to open their own business. The study found that 75% of Achievers said that JA Canada had a significant impact on the development of their financial literacy and decision-making skills. Also, 65% stated that the charity had a significant impact on their decisions to stay in school and enroll in post-secondary education.
Charity Intelligence has given Junior Achievement Canada a Fair impact rating based on demonstrated impact per dollar spent.
Impact Rating: Fair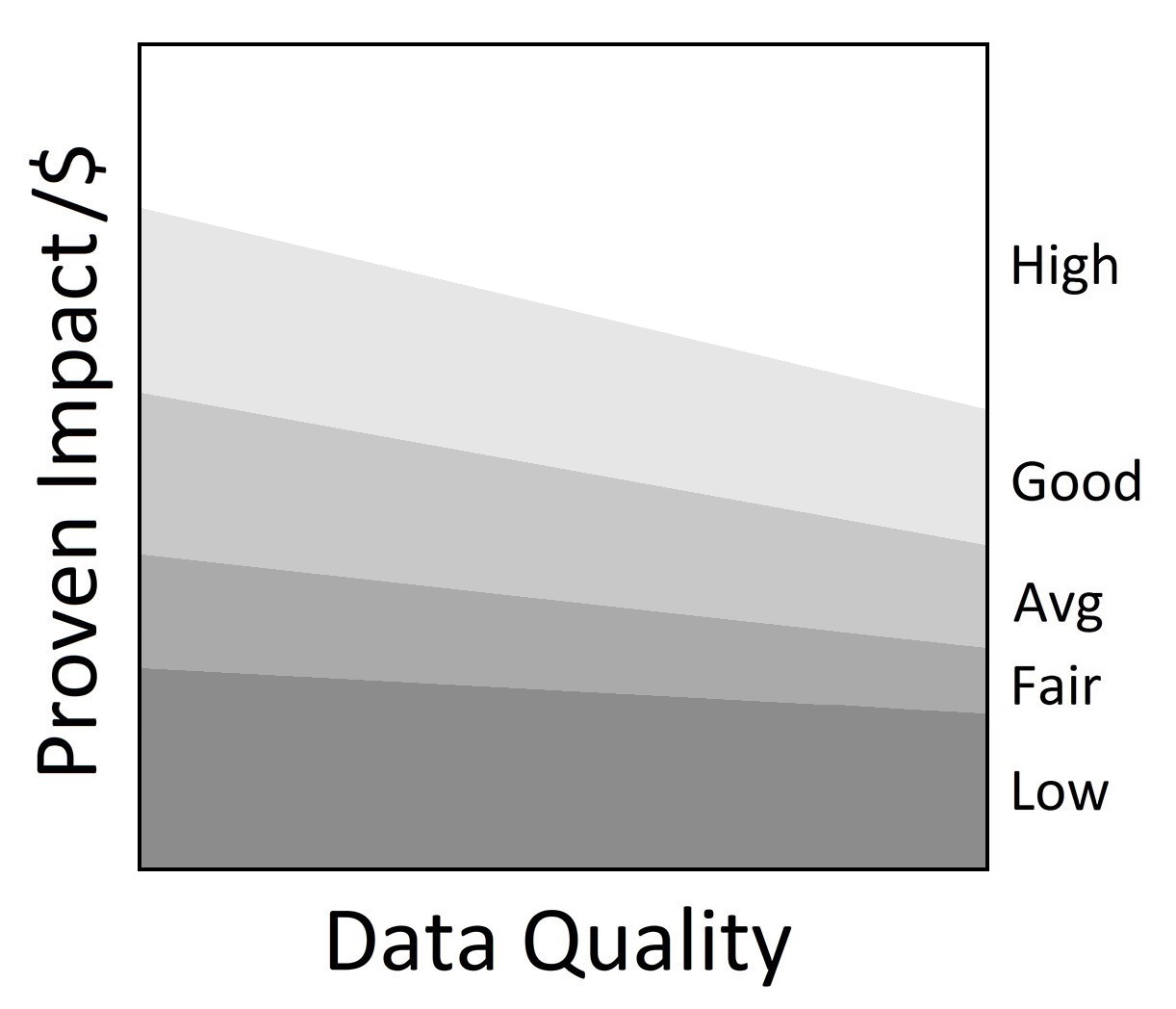 •
My anchor
Junior Achievement of Canada is a Medium-sized charity, receiving $4.8m in donations and special events revenue in F2019. Compared with F2018, total donations increased by 49%. Administrative costs are 9% of revenues and fundraising costs are 19% of donations. For every dollar donated, 72 cents go the cause. This is within Ci's reasonable range for overhead spending. The charity holds $2.2m in funding reserves, of which $281k is donor-endowed. Excluding donor-endowed funds, Junior Achievement of Canada can cover 6.3 months of annual program costs.
According to the charity's T3010 filing with the CRA, Junior Achievement of Canada granted $2.0m in F2019 to the Junior Achievement members across the country.
This charity report is an update that has been sent to Junior Achievement of Canada for review. Changes and edits may be forthcoming.
Updated on July 15, 2020 by Tenzin Shomar.
Financial Review

Financial Ratios

Fiscal year ending June

2019
2018
2017
Administrative costs as % of revenues
8.9%
16.4%
21.1%
Fundraising costs as % of donations
18.7%
28.0%
28.3%
Total overhead spending
27.5%
44.5%
49.3%
Program cost coverage (%)
52.5%
47.4%
25.5%
Summary Financial Statements

All figures in $000s

2019
2018
2017
Donations
3,415
2,293
2,607
Special events
1,382
1,339
1,425

Other income

561

570

480

Total revenues

5,358

4,201

4,512

Program costs
1,614
2,151
2,150
Grants
1,962
0
0
Administrative costs
476
691
950
Fundraising costs
896
1,017
1,139

Other costs

57

2

39

Total spending

5,004

3,861

4,279

Cash flow from operations
355
340
233
Capital spending
9
5
91
Funding reserves
2,151
1,294
1,050
Salary Information
| | |
| --- | --- |
| $350k + | 0 |
| $300k - $350k | 0 |
| $250k - $300k | 0 |
| $200k - $250k | 1 |
| $160k - $200k | 0 |
| $120k - $160k | 3 |
| $80k - $120k | 3 |
| $40k - $80k | 3 |
| < $40k | 0 |
Information from most recent CRA Charities Directorate filings for F2019