STAR RATING

Ci's Star Rating is calculated based on the following independent metrics:
RESULTS REPORTING
Grade based on the charity's public reporting of the work it does and the results it achieves.
DEMONSTRATED IMPACT
The demonstrated impact per dollar Ci calculates from available program information.
NEED FOR FUNDING
Charity's cash and investments (funding reserves) relative to how much it spends on programs in most recent year.
CENTS TO THE CAUSE
For a dollar donated, after overhead costs of fundraising and admin/management (excluding surplus) 71 cents are available for programs.
My anchor
About Canadian Feed The Children:
Canadian Feed the Children is a 5-star charity. It is financially transparent and has reasonable overhead costs. It also has an average results reporting grade of B. Charity Intelligence has given it a rating of Good for its demonstrated impact per dollar spent. 
Founded in 1986, Canadian Feed the Children (CFTC) works to help end poverty through sustainable development work. It aims to improve food security, provide education, and create strong and sustainable development. CFTC works in Canada, Bolivia, Ethiopia, Ghana, and Uganda. 
Canadian Feed the Children is categorized as an international development charity. Yet since 2019, its Canadian programs receive significantly more program money than its international programs. 
At the time of this report, CFTC's 2022 annual report is not yet available. Results below refer to 2021.
Canadian Programs – 70% of program and grant spending in 2021 ($3.4m). In Canada, CFTC works with 31 Indigenous communities to improve access to nutritious food and create food security. In 2021, these programs supported 14,347 people. CFTC provided 869,975 meals. Of these meals, 54,124 meals were distributed to 1,971 households as part of its covid-19 relief program. CFTC funded 520 gardens and one greenhouse in 2021. The gardens produced 1,152 kg of fresh produce. As part of its Canadian spending, CFTC granted $783k in 2021. Of this, its largest grant was $152k to Elsipogtog First Nation in New Brunswick.
International Programs – 30% of program and grant spending in 2021 ($1.4m). Internationally, CFTC uses a child sponsorship model. For $33 a month, donors can sponsor a child in Bolivia, Ethiopia, Ghana, and Uganda. With these funds, CFTC provides meals to kids in school, improves school facilities, and trains teachers. It also teaches parents how to grow more food, improve their skills, and earn an income through small businesses. In 2021, CFTC distributed 1,277,256 meals in these countries. It supported 133,045 people in 80 communities. 20,182 children benefited from education programs in these countries. 19,259 people benefitted from CFTC's livelihood programs.
My anchor
Results and Impact
Canadian Feed the Children completed a 6-year food security project in Ghana in 2018. It reports reducing the hunger gap (the time between harvests when food and income is scarce) from five months down to zero. It reports that after its program, the farmers' maize yields had more than doubled.  The program's male farmers saw a 3x increase in groundnut yields, and the female farmers saw a a 5x increase. The economic development part of the program also helped farmers increase income from side businesses such as soap making and basket weaving.
CFTC reports that with its help, farmers in Ethiopia and Ghana increased their farm productivity up to 83% in 2019. It also reports that in Bolivia, 78% of participants in a vegetable production and marketing training program increased their income by 35%. 
While Ci highlights these key results, they may not be a complete representation of Canadian Feed the Children's results and impact. 
Charity Intelligence gave Canadian Feed the Children an impact rating of Good for demonstrated social impact per dollar spent.
Impact Rating: Good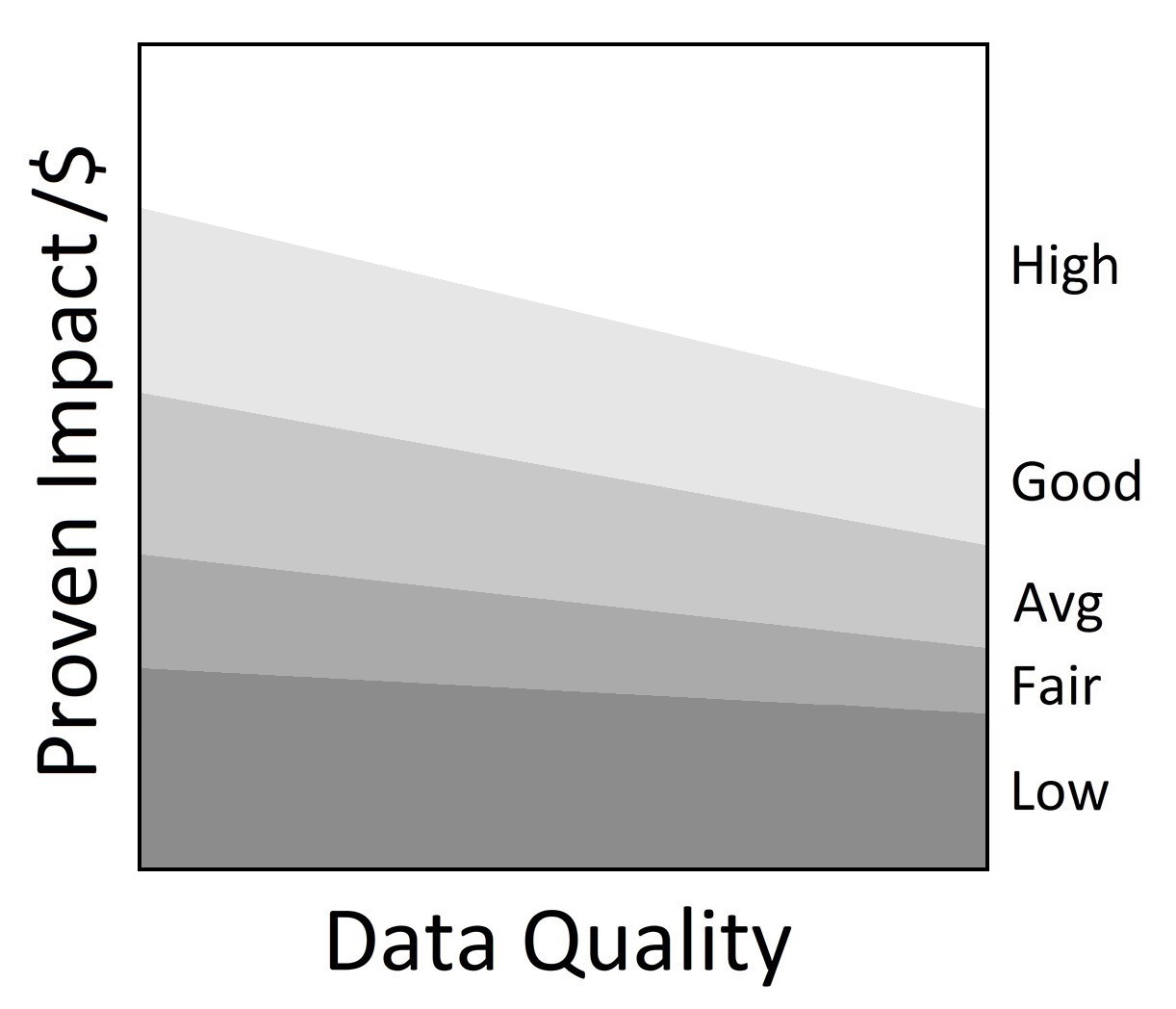 •
My anchor
In 2022, CFTC received $7.5m in donations. Fundraising costs were 18% of donations and administrative costs were 11% of revenues (less investment income). Total overhead costs are 29%. For each dollar donated, 71 cents go to the cause. This is within Ci's reasonable range for overhead spending.
Reserve funds of $4.6m can cover program and grant costs for just under nine months at the 2022 level.
According to its T3010 filing with the CRA, in 2022 Canadian Feed the Children paid external fundraisers $250k to raise $102k for a total cost of $0.41 per dollar raised.
This charity report is an update that has been sent to Canadian Feed the Children for review. Changes and edits may be forthcoming.
Updated on August 25, 2023 by Emily Downing.
Financial Review

Financial Ratios

Fiscal year ending December

2022
2021
2020
Administrative costs as % of revenues
11.5%
9.7%
12.0%
Fundraising costs as % of donations
17.7%
17.3%
22.0%
Total overhead spending
29.2%
27.0%
34.0%
Program cost coverage (%)
71.5%
113.8%
106.4%
Summary Financial Statements

All figures in $000s

2022
2021
2020
Donations
7,500
8,782
7,473
Government funding
500
0
20
Investment income
(1)
105
101

Other income

40

84

178

Total revenues

8,038

8,971

7,773

Program costs - International
2,045
1,463
1,351
Program costs - Canada
3,732
2,604
2,036
Grants
696
783
542
Administrative costs
924
860
923

Fundraising costs

1,327

1,515

1,645

Total spending

8,723

7,226

6,498

Cash flow from operations
(685)
1,745
1,275
Capital spending
202
37
175
Funding reserves
4,625
5,523
4,180
Note: Canadian Feed the Children's audited financial statements do not disclose government funding separately from donations. Therefore, Charity Intelligence used the government funding from Canadian Feed the Children's T3010 filing with the CRA and backed out the amount from Canadian donations. Similarly, Ci reports international program spending and gifts to qualified donees from the charity's T3010 filing with the CRA and backed out the amounts of Canadian program spending. Ci adjusted for changes in deferred revenues, affecting total revenue by ($754k) in F2022, $1.1m in F2021, $685k in F2020. Ci removed amortization from program, administrative, and fundraising costs according to Note 5 of the financial statements. 
Salary Information
| | |
| --- | --- |
| $350k + | 0 |
| $300k - $350k | 0 |
| $250k - $300k | 0 |
| $200k - $250k | 1 |
| $160k - $200k | 1 |
| $120k - $160k | 3 |
| $80k - $120k | 5 |
| $40k - $80k | 0 |
| < $40k | 0 |
Information from most recent CRA Charities Directorate filings for F2022