STAR RATING

Ci's Star Rating is calculated based on the following independent metrics:
RESULTS REPORTING
Grade based on the charity's public reporting of the work it does and the results it achieves.
DEMONSTRATED IMPACT
The demonstrated impact per dollar Ci calculates from available program information.
NEED FOR FUNDING
Charity's cash and investments (funding reserves) relative to how much it spends on programs in most recent year.
CENTS TO THE CAUSE
For a dollar donated, after overhead costs of fundraising and admin/management (excluding surplus) 77 cents are available for programs.
My anchor
About Canadian Red Cross:
Founded in 1896, Canadian Red Cross (CRC) works to "improve the lives of vulnerable people by mobilizing the power of humanity in Canada and around the world." CRC's Canadian programs include Emergency Management, Community Health and Wellness, and Prevention and Safety. CRC also runs development programs and delivers emergency relief internationally.
Emergency Management accounted for 51% of Canadian Red Cross' total program spending in F2020. The charity reports that on average, it responds to a disaster every 3 hours and assists 184 Canadians daily. In F2020, CRC responded to over 17 large-scale disasters and helped 67,180 Canadians. It also delivered disaster preparedness training to 6,640 people. The Canadian Red Cross was involved in Canada's response to covid-19. Within Canada, the charity helped with vaccination and health equipment distribution.   
Community Health and Wellness represented 24% of Canadian Red Cross' total program spending in F2020. CRC reports that it provided 521,000 hours of home support to seniors and recovering patients. CRC reports that it provided 193,000 transportation rides and loaned 284,000 pieces of health equipment (walkers, wheelchairs, crutches, etc.) in F2020.
International operations made up 19% of Canadian Red Cross' total program spending in F2020. CRC reported that it deployed 220 international aid workers to 38 countries in F2020. It also set up 1 hospital and cholera treatment centre in Mozambique to help 9,842 people in F2020. The charity says that it reached more than 2.4 million people globally in F2020.
Prevention and Safety accounted for the final 7% of total program spending. Activities in this program include first aid lessons and swimming and water safety courses. The charity reports that it taught more than 679,000 Canadians first aid and provided water safety courses to more than 1 million Canadians.
My anchor
Results and Impact
Canadian Red Cross reports that it provided emergency shelter for over 2,300 families in Fort McMurray during a flooding crisis in the spring of 2020. In F2020, the charity provided 178,000 meals to those unable to prepare their own food.
While Ci highlights these key results, they may not be a complete representation of Canadian Red Cross' results and impact.
Ci has rated Canadian Red Cross as Low impact based on demonstrated impact per dollar.
Impact Rating: Low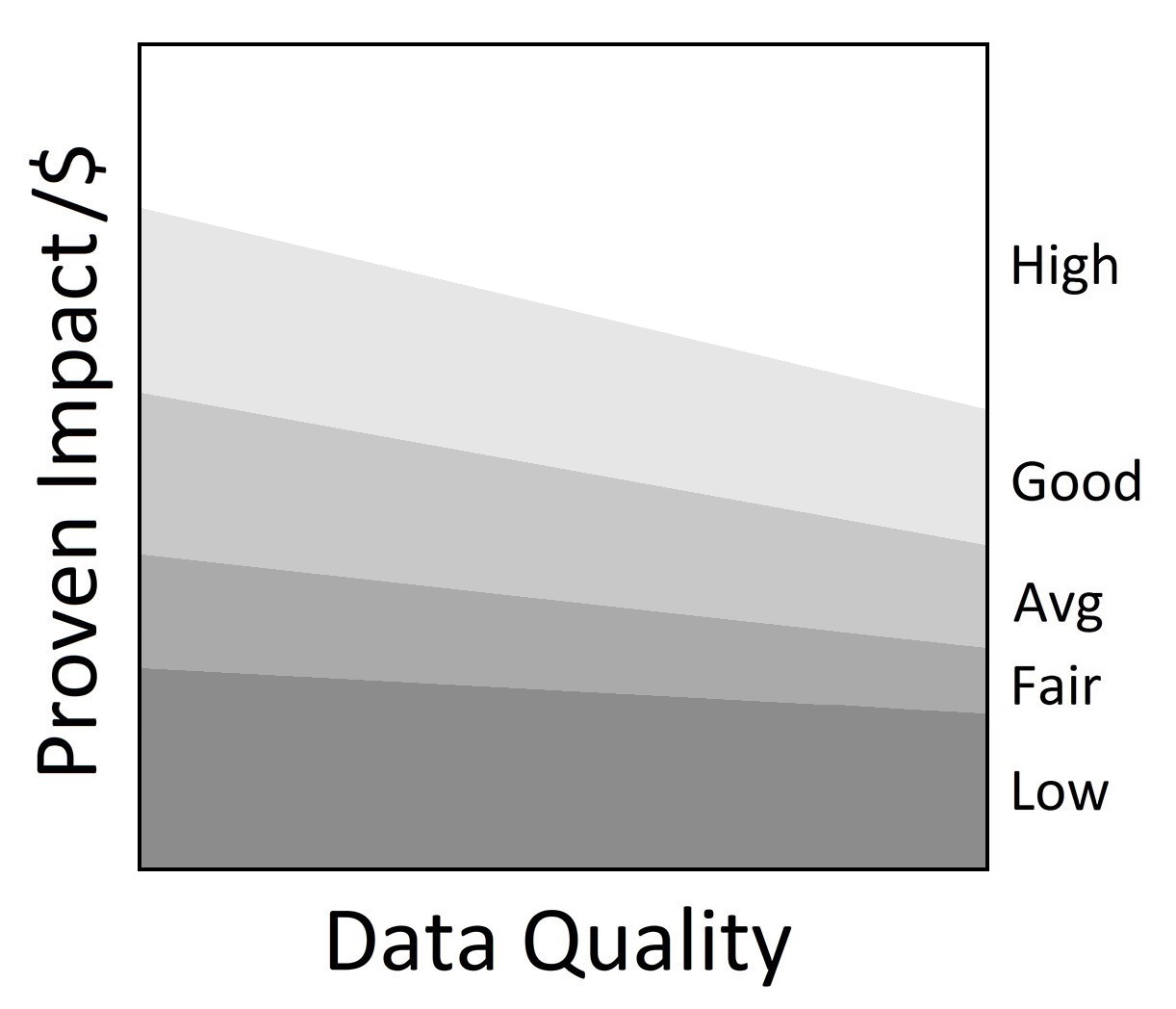 •
My anchor
Canadian Red Cross is one of Canada's Major 100 charities. It received total donations and special events revenues of $188.8m in F2020. The charity received $163.5m in government funding representing 46% of total revenues. Administrative costs are 2% of revenues (less investment income) and fundraising costs are 21% of donations and special events. This results in total overhead spending of 23%. For every dollar donated, 77 cents go to the cause. This falls within Ci's reasonable range for overhead spending.
Canadian Red Cross has $261.9m in funding reserves, of which $1.6m is donor endowed. Excluding donor-endowed funds, the charity could cover 90% or almost one year of annual program costs with current reserves.
In F2020, Canadian Red Cross paid external fundraisers $8.5m to collect $17.4m in donations. Meaning it costs Canadian Red Cross $0.49 to raise $1 using external fundraisers.
This charity report is an update that has been sent to Canadian Red Cross for review. Changes and edits may be forthcoming. 
Updated on June 16, 2021 by Brenleigh Jebb.  
Financial Review

Financial Ratios

Fiscal year ending March

2020
2019
2018
Administrative costs as % of revenues
2.2%
2.0%
1.6%
Fundraising costs as % of donations
21.1%
20.3%
22.4%
Total overhead spending
23.3%
22.2%
24.0%
Program cost coverage (%)
89.8%
86.6%
77.0%
Summary Financial Statements

All figures in $000s

2020
2019
2018
Donations
173,602
168,905
138,261
International donations
4,107
5,180
5,180
Government funding
163,478
193,938
299,467
Lotteries (net)
104
169
127
Special events
15,219
14,232
18,230

Investment income

(2,923)

2,531

2,244

Total revenues

353,587

384,990

463,509

Program costs - International
54,202
72,074
80,860
Program costs - Canada
235,789
254,044
329,141
Administrative costs
7,832
7,703
7,284
Fundraising costs
39,923
36,952
35,017

Other costs

86

259

99

Total spending

337,832

371,032

452,401

Cash flow from operations
15,755
13,958
11,108
Capital spending
8,543
783
7,699
Funding reserves
261,949
283,932
316,928
Note: Ci used CRC's T3010 filings for its government funding and international donations. This important information is not disclosed in CRC's audited financial statements. Ci reports net lotteries, reducing revenues and expenses by $748k in F2020, $790k in F2019, and $825k in F2018. Ci does not report gain on sale of capital assets as revenue, decreasing revenue by $421k in F2020, $5.4m in F2019 and $1.3m in F2018. 
Salary Information
| | |
| --- | --- |
| $350k + | 1 |
| $300k - $350k | 0 |
| $250k - $300k | 1 |
| $200k - $250k | 6 |
| $160k - $200k | 2 |
| $120k - $160k | 0 |
| $80k - $120k | 0 |
| $40k - $80k | 0 |
| < $40k | 0 |
Information from most recent CRA Charities Directorate filings for F2020