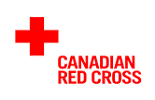 Canadian Red Cross
170 Metcalfe Street
Ottawa, ON K2P 2P2
President & CEO: Conrad Sauvé
Board Chair: Sara John Fowler

Website: www.redcross.ca
Charitable Reg. #: 11921 9814 RR0001
Sector: Social Services
Operating Charity
Charity Rating
Social Results Reporting
Grade:
B+
The grade is based on the charity's public reporting of the work it does and the results it achieves.
Financial Transparency
Audited financial statements for current and previous years available on the charity's website [
Audited financial statement for most recent year
]
Program Cost Coverage
Funding Reserves
Program Costs
Spending Breakdown
Full-time staff #
1,489
Avg. Compensation
$59,185
Top 10 Staff Salary Range
| | |
| --- | --- |
| $350k + | 0 |
| $300k - $350k | 1 |
| $250k - $300k | 0 |
| $200k - $250k | 1 |
| $160k - $200k | 7 |
| $120k - $160k | 1 |
| $80k - $120k | 0 |
| $40k - $80k | 0 |
| < $40k | 0 |
Information from most recent CRA Charities Directorate filings for F2015
About Canadian Red Cross:
Founded in Canada in 1896, Canadian Red Cross (CRC) works to improve the lives of vulnerable people by mobilizing the power of humanity in Canada and around the world. It seeks to be the leading humanitarian organization through which people voluntarily demonstrate their caring for others in need. CRC is one of 187 members of the International Red Cross and Red Crescent.
With around 20,000 volunteers and 314 branches in Canada, over a third of Canadian Red Cross programs provide community health services, health equipment loans, and first aid training. In September 2014, CRC sold its half interest in Red Cross Care Partners, discontinuing $86m in personal support services. International operations respond to national disasters and also international development with the distribution of insecticide-treated mosquito nets, vaccinations, medicine, and vitamin supplements.Through its Maternal, Newborn and Child Health programs, Canadian Red Cross reached out to more than one million mothers and children in 2013, one third of these in Mali.
In F2014, CRC responded to floods in Alberta, Lac Mégantic by mobilizing teams of volunteers from across the province and deploying emergency equipment to meet the basic needs of people affected by the disaster. Disaster response is one program of Canadian Red Cross operations distinct from its national community health programs and international development. Charity Intelligence has separate reports for donors on Canadian Red Cross disaster operations.
May 2016 Fort McMurray Fire:https://www.charityintelligence.ca/fort-mcmurray-fires
Lac Megantic 3 year update:https://www.charityintelligence.ca/news-and-views/ci-articles?id=201
Financial Review:
In F2015, CRC's administrative costs were 18% of revenues and its fundraising costs were 19% of donations. F2014 was an extraordinary year for donations with Canadians supporting the CRC for relief in the Alberta floods, Lac Megantic and Typhoon Haiyan in the Philippines. CRC has $195m in funding reserves (excluding donor endowed funds of $1.3m), largely to fund rebuilding efforts in disaster areas. These funding reserves cover annual program costs 82%.
This charity report is an update that is being reviewed by CRC. Changes and edits may be forthcoming.
Updated on July 14, 2015 by Rohan Bhargava
Financial Ratios

Fiscal year ending March

2015
2014
2013
Administrative costs as % of revenues
17.5%
11.3%
14.2%
Fundraising costs as % of donations
18.6%
7.7%
18.5%
Program cost coverage (%)
82.9%
76.5%
66.7%
Summary Financial Statements

All figures in $000s

2015
2014
2013
Donations
127,144
312,523
145,055
Government funding
122,841
80,684
130,194
Lotteries (net)
388
1,096
1,505
Special events
14,533
11,669
10,450
Investment income
3,178
5,871
2,959
Other income
690
195
500

Total revenues

268,774

412,038

290,663

Program costs - International
82,592
73,536
64,026
Program costs - Canada
152,893
219,281
200,882
Grants
0
917
0
Administrative costs
46,490
46,065
40,896
Fundraising costs
26,278
24,879
28,684
Other costs
863
889
867

Cash flow from operations

(40,342)

46,471

(44,692)

Funding reserves
195,103
224,799
176,582
Note: Ci used CRC's T3010 filing for F2015-F2013 to access government funding which is not broken out in the audited financial statements. Ci has adjusted short and long term deferred revenue, recognizing donations in the year they are received rather than the year donations are spent. Given CRC's disaster appeals and subsequent spending in relief and recovery this creates large deferred revenues: ($30.8m) in F2015, $52.3m in F2014, and ($45.6m) in F2013. Ci reports fundraising costs excluding lotteries. This reduces reported fundraising costs by $1.0m in F2015, $2.9m in F2014, and $3.9m in F2013. A prior version of this profile (July 2015-October 2015) incorrectly allocated Disaster Appeal expenses $27.3m in F2014 to fundraising costs rather than to Canadian programs. CRC notified Ci of this error and it has been corrected.