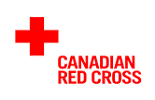 Canadian Red Cross
170 Metcalfe Street
Ottawa, ON K2P 2P2
President & CEO: Conrad Sauvé
Board Chair: Sara John Fowler

Website: www.redcross.ca
Charitable Reg. #: 11921 9814 RR0001
Sector: Social Services
Operating Charity
Charity Rating
Donor Accountability
Grade:
B
The grade is based on the charity's public reporting of the work it does and the results it achieves.
Financial Transparency
Audited financial statements for current and previous years available on the charity's website [
Audited financial statement for most recent year
]
Need for Funding
Funding Reserves
Program Costs
Spending Breakdown
Cents to The Cause
♦
♦
♦
95¢
75¢
avg
65¢
50¢

2014

2015

2016
For a dollar donated, cents funding the cause after fundraising and admin costs, excluding surplus.
Full-time staff #
1,522
Avg. Compensation
$57,989
Top 10 Staff Salary Range
| | |
| --- | --- |
| $350k + | 0 |
| $300k - $350k | 1 |
| $250k - $300k | 1 |
| $200k - $250k | 2 |
| $160k - $200k | 6 |
| $120k - $160k | 0 |
| $80k - $120k | 0 |
| $40k - $80k | 0 |
| < $40k | 0 |
Information from most recent CRA Charities Directorate filings for F2016
About Canadian Red Cross:
Founded in Canada in 1896, Canadian Red Cross's mission is to improve the lives of vulnerable people by mobilizing the power of humanity in Canada to make a positive difference for millions of people – around the world and across the street. Canadian Red Cross is putting greater emphasis on its programs for provincial and local governments to deliver critical social services in times of need. 
Canadian programs: Canadian programs (community health, disaster management, and safety) are nearly twice as large as international programs. Canadian Red Cross reports more than 2 million Canadians use its services every year. Canadian programs include Health and Community $71.1m spent in F2016 meeting the needs of Canada's aging population. Canadian Red Cross (CRC) supported nearly 200,000 aging Canadians with 350,000 meals, 273,000 pieces of medical equipment loaned and 300,000 rides for medical appointments (average cost per client $355). Disaster management in Canada $51.3m spent in F2016: CRC helped 46,973 Canadians in 2,915 disasters/tragedies. Highlights include welcoming and settling 25,000 Syrians with government funding and donations of $3.2m, $6.3m spent on disaster recovery for Alberta Floods and Lac Megantic, and emergency aid to 10,000 people affected by Saskatchewan wildfires. In F2016 Canadian Red Cross conducted disaster preparedness and response training with 200 Indigenous communities. Canadian Red Cross provided 220,000 Canadians with disaster preparedness training though 1,500 disaster preparedness events. Canadian Red Cross has agreements to provide disaster response management in 8 provinces and 800 municipalities. Prevention and safety $20.4m includes 1.2 million Canadians taking CRC swimming lessons and CRC training 30,000 swimming instructors. In F2016, Canadian Red Cross released new first aid guidelines for treating wounds, EpiPens, and sport concussions.
International programs: $81.5m spent in F2016 of which $34.1m was funded by the Canadian government (42%). CRC reports international development projects in Afghanistan, Bangladesh, China, Dominican Republic, Ethiopia, Haiti, Honduras, India and Indonesia. International projects focus on maternal health and helping the most marginalized through "last mile" initiatives. Canadian Red Cross reports spending $8.7m in disaster response aid to the Nepal earthquake in F2016 (32% of the $27m raised in the Nepal Earthquake disaster appeal) and $2.3m in Lebanon to support medical units helping Syrian refugees.
May 2016 Fort McMurray Fire updates 
Financial Review:
Canadian Red Cross is one of Canada's largest charities measured by donor support with over 800,000 donors giving $127.7m in F2016. It is one of Canada's Major 100 charities and is always in the Top 10 largest Canadian charities.
In F2016, Canadian Red Cross's fundraising costs were 19% of donations and administrative costs were 15% of total revenues. For every dollar donated, 66 cents goes to the cause, which is within Charity Intelligence's reasonable range for overhead costs.
Canadian Red Cross has funding reserves of $186.5m (which includes deferred restricted funds to be spent on disaster recovery) that cover 79% of its program costs, showing a need for funding.
Canadian Red Cross uses external fundraisers in a limited manner ($12.0m in F2016). Fundraising costs on donations raised by external fundraisers are 57%. Giving directly to CRC is more cost efficient.
This charity report was reviewed by Canadian Red Cross and no comments have been provided. 
Updated on March 23, 2017 by Kate Bahen, assisted by Lynn Tay.
Financial Ratios

Fiscal year ending March

2016
2015
2014
Administrative costs as % of revenues
15.1%
18.6%
14.5%
Fundraising costs as % of donations
19.0%
23.4%
11.3%
Program cost coverage (%)
78.6%
84.6%
114.5%
Summary Financial Statements

All figures in $000s

2016
2015
2014
Donations
127,670
97,751
209,427
Government funding
139,646
122,841
80,684
Fees for service
5,462
0
16,192
Lotteries (net)
285
388
1,096
Special events
14,976
14,533
11,669
Investment income
(48)
2,182
4,202
Other income
13,578
6,803
3,121

Total revenues

301,569

251,862

326,391

Program costs - International
81,494
77,692
62,916
Program costs - Canada
155,718
152,862
133,445
Administrative costs
45,420
46,490
46,552
Fundraising costs
27,028
26,278
24,879
Other costs
173
678
691

Cash flow from operations

(8,264)

(52,487)

57,908

Funding reserves
186,516
195,103
224,799
Note: Ci used CRC's T3010 filings for F2014-F2016 to access government funding and international donations, which are not broken out in the audited financial statements. International donations of $12.4m in F2016, $6.1m in F2015, and $2.9m in F2014 are included in other income. Ci has adjusted short and long term deferred revenue, recognizing donations in the year they are received rather than the year donations are spent. Given CRC's disaster appeals and subsequent spending in relief and recovery this creates large deferred revenues: ($5.5m) in F2016, ($47.1m) in F2015, and $53.8m in F2014. Ci reports fundraising costs excluding lotteries. This reduces reported fundraising costs by $0.9m in F2016, $1.0m in F2015, and $2.9m in F2014. A prior version of this profile (July 2015-October 2015) incorrectly allocated Disaster Appeal expenses of $27.3m in F2014 to fundraising costs rather than to Canadian programs. CRC notified Ci of this error and it has been corrected.