STAR RATING

Ci's Star Rating is calculated based on the following independent metrics:
RESULTS REPORTING
Grade based on the charity's public reporting of the work it does and the results it achieves.
DEMONSTRATED IMPACT
The demonstrated impact per dollar Ci calculates from available program information.
NEED FOR FUNDING
Charity's cash and investments (funding reserves) relative to how much it spends on programs in most recent year.
CENTS TO THE CAUSE
For a dollar donated, after overhead costs of fundraising and admin/management (excluding surplus) 67 cents are available for programs.
My anchor
About Wateraid Canada:
Founded in 1987, WaterAid Canada is one of seven WaterAid member branches that coordinate and fund operations for WaterAid's country programs. WaterAid Canada's mission is to improve access to safe water, sanitation, and hygiene in the world's poorest communities. WaterAid's overarching goal is to provide safe water to everyone in the world by 2030. Through local partnerships, WaterAid Canada helps poor and marginalized people develop practical and sustainable water, sanitation, and hygiene (WASH) projects to improve the community's well-being. International WASH programs made up 94% of program costs in F2019. Canadian public engagement activities accounted for the remaining 6%.
WaterAid Canada breaks down its international programs into three major groups: safe water, sanitation, and hygiene. In F2019, the charity reported activities in its four main countries: Madagascar, Mali, Ghana, and Tanzania.
In Madagascar, WaterAid Canada constructed 24 water supply systems and 22 handwashing facilities. Also, the creation of 19 WASH health training committees helped provide capacity building support and training to local communities. In Mali, water infrastructure has reached a total of 27,673 people. The charity has also empowered women and youth to make income through the creation of two new micro-credit cooperatives focused on developing soap. WaterAid Canada provides training to each cooperative on governance, financial management, and procedures. In Ghana, the charity has collaborated with Ghana Health Service to train 204 healthcare workers on the delivery of quality health care. The charity also formed and trained 20 Water and Sanitation Management Teams, each with 35% female representation. In Tanzania, WaterAid Canada has successfully connected eight of the twelve health centres to a water source. In addition, radio hygiene education messages have reached 1,583,757 people.
My anchor
Results and Impact
In F2019, WaterAid Canada reported on the impact of providing life-saving water sources to communities. In Madagascar, 17,212 people now have access to clean water due to the charity's work in Belavabary and Sabotsy Anjiro. In Mali, 7,296 people who previously had contaminated wells now have a clean source of water. In Ghana, 90% of households from targeted communities now have access to improved water and sanitation. In Tanzania, newly-constructed health centre water sources provide clean water to 444,135 women, children, and men.
WaterAid Canada also cites a study conducted by the WHO in 2012. The study concluded that every $1 invested in water and toilets returns an average of $4 in increased productivity. 
Charity Intelligence gave WaterAid Canada an impact rating of Good for demonstrated social impact per dollar spent.
Impact Rating: Good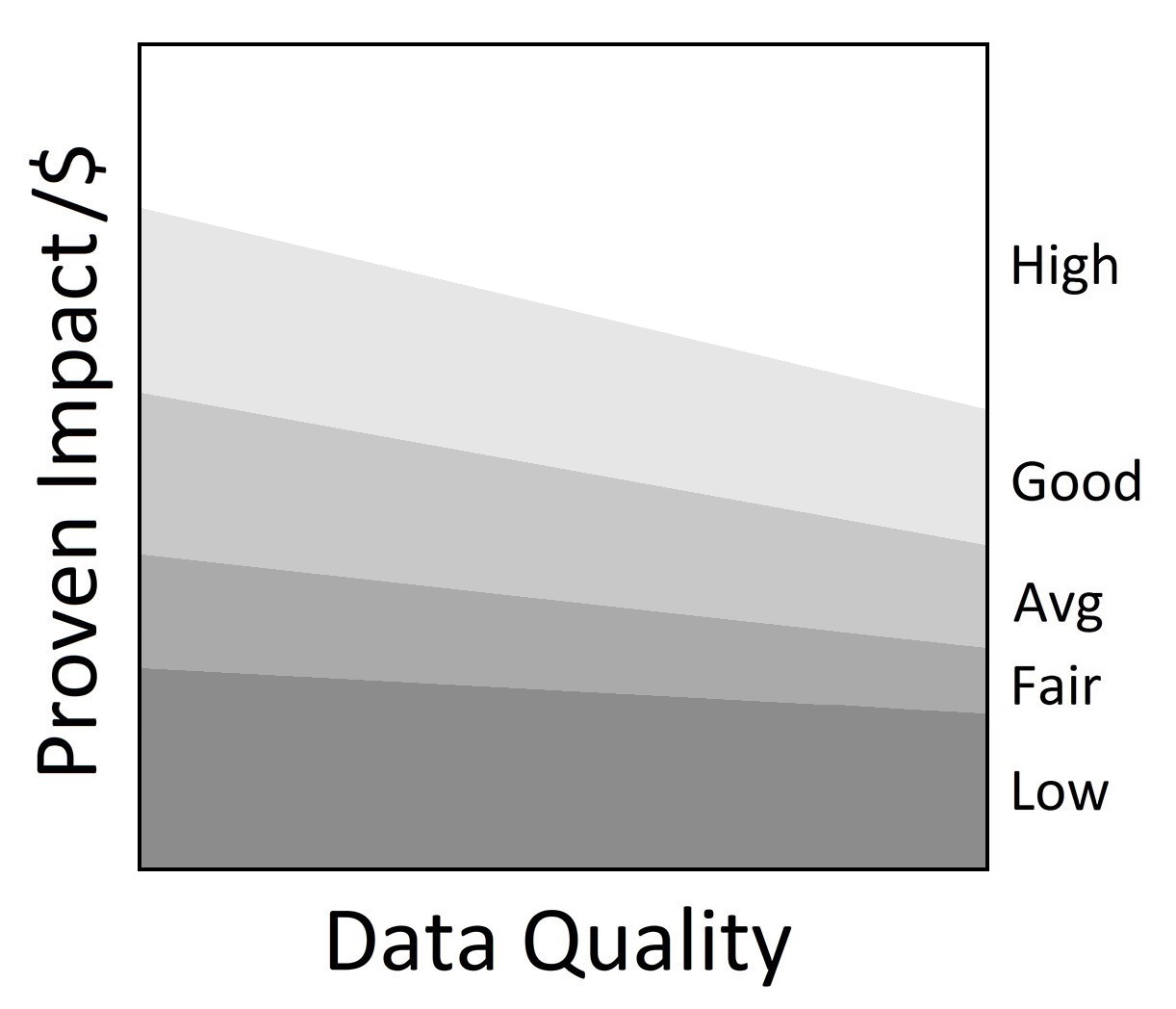 •
My anchor
WaterAid Canada is a Medium-sized charity, receiving $4.9m in donations and fundraising revenue in F2019. 48% of donations came from Canadian foundations. Further, 30% of donations came from individual donors and 22% came from other WaterAid chapters. The charity also received $2.4m in funding from Global Affairs Canada. Administrative costs are 3% of revenues and fundraising costs are 30% of donations. For every dollar donated, 67 cents go the cause. This is within Ci's reasonable range for overhead spending. Funding reserves of $3.5m can cover 6.8 months of annual program costs.
This charity report is an update that has been sent to WaterAid Canada for review. Changes and edits may be forthcoming.
Updated on June 25, 2020 by Tenzin Shomar.
Financial Review

Financial Ratios

Fiscal year ending March

2019
2018
2017
Administrative costs as % of revenues
3.1%
2.0%
1.7%
Fundraising costs as % of donations
29.7%
33.3%
25.6%
Total overhead spending
32.8%
35.4%
27.3%
Program cost coverage (%)
56.3%
55.0%
45.1%
Summary Financial Statements

All figures in $000s

2019
2018
2017
Donations
3,399
3,366
3,008
International donations
955
1,831
1,496
Government funding
2,358
2,399
3,059
Special events
550
391
506

Other income

509

678

1

Total revenues

7,772

8,666

8,071

Program costs - International
5,803
6,537
6,559
Program costs - Canada
389
512
400
Administrative costs
238
176
135

Fundraising costs

1,173

1,252

900

Total spending

7,603

8,477

7,994

Cash flow from operations
168
189
77
Capital spending
7
6
9
Funding reserves
3,487
3,874
3,141
Note: Ci backed out amortization from administrative costs. 
Salary Information
| | |
| --- | --- |
| $350k + | 0 |
| $300k - $350k | 0 |
| $250k - $300k | 0 |
| $200k - $250k | 0 |
| $160k - $200k | 0 |
| $120k - $160k | 1 |
| $80k - $120k | 4 |
| $40k - $80k | 5 |
| < $40k | 0 |
Information from most recent CRA Charities Directorate filings for F2019