STAR RATING

Ci's Star Rating is calculated based on the following independent metrics:
RESULTS REPORTING
Grade based on the charity's public reporting of the work it does and the results it achieves.
DEMONSTRATED IMPACT
The demonstrated impact per dollar Ci calculates from available program information.
NEED FOR FUNDING
Charity's cash and investments (funding reserves) relative to how much it spends on programs in most recent year.
CENTS TO THE CAUSE
For a dollar donated, after overhead costs of fundraising and admin/management (excluding surplus) 54 cents are available for programs.
My anchor
About Wateraid Canada:
Wateraid is a 4-star rated charity with good impact and an average results reporting grade. However, it has persistently high fundraising leading to overhead spending outside of Charity Intelligence's reasonable range. In 2021, fundraising costs were 40% of donations. 
Founded in 1987, WaterAid Canada is one of seven WaterAid member branches that fund operations for WaterAid's global programs. Its mission is to improve access to safe water, sanitation, and hygiene (WASH) in the world's poorest areas. According to WaterAid Canada, 771 million people across the globe do not have access to clean water close to home. WaterAid Canada worked in Tanzania, Malawi, Sierra Leone, Liberia, Burkina Faso, Pakistan, and India in F2021. In F2020, WaterAid Canada finished a four-year project in Mali. 
In F2021, WaterAid Canada spent $2.5m on WASH (89% of program costs) and $298k on Public Engagement (11% of program costs).
Water Access: WaterAid Canada built 36 water access points in Malawi in F2021. In Mali, WaterAid Canada constructed or improved 44 community water stations that serve 27,637 people.
Sanitation: In Malawi, WaterAid Canada built 1,322 handwashing facilities in F2021. WaterAid Canada constructed 29 toilets in 22 schools in Mali. These facilities serve 6,583 students. WaterAid Canada also installed 20 latrines in four healthcare facilities in Mali that serve 1,360 people
Hygiene: In Tanzania, WaterAid Canada trained 729,093 people in 12 villages on the importance of handwashing and using latrines.
My anchor
Results and Impact
In Tanzania, WaterAid Canada aims to improve mother, baby, and children's health. WaterAid Canada constructed or rehabilitated 12 healthcare facilities. All 12 facilities had access to running water and soap in the delivery rooms at the end of the program. At the end of the program the share of people with access to better sanitation increased to 27%. After the program, the number of households with soap increased to 83%, up from 43% before the program. 
In Malawi, WaterAid Canada's WASH for Healthy Learning project aims to improve children's education, health, and nutrition. WaterAid Canada built 36 water access points close to schools. WaterAid Canada also added 132 handwashing facilities to schools. WaterAid Canada targeted 12,600 children, teachers, and caregivers with hygiene information and training.
While Charity Intelligence highlights these key results, they may not be a complete representation of WaterAid Canada's results.
Charity Intelligence gave WaterAid Canada an impact rating of Good for demonstrated impact per dollar spent. 
Impact Rating: Good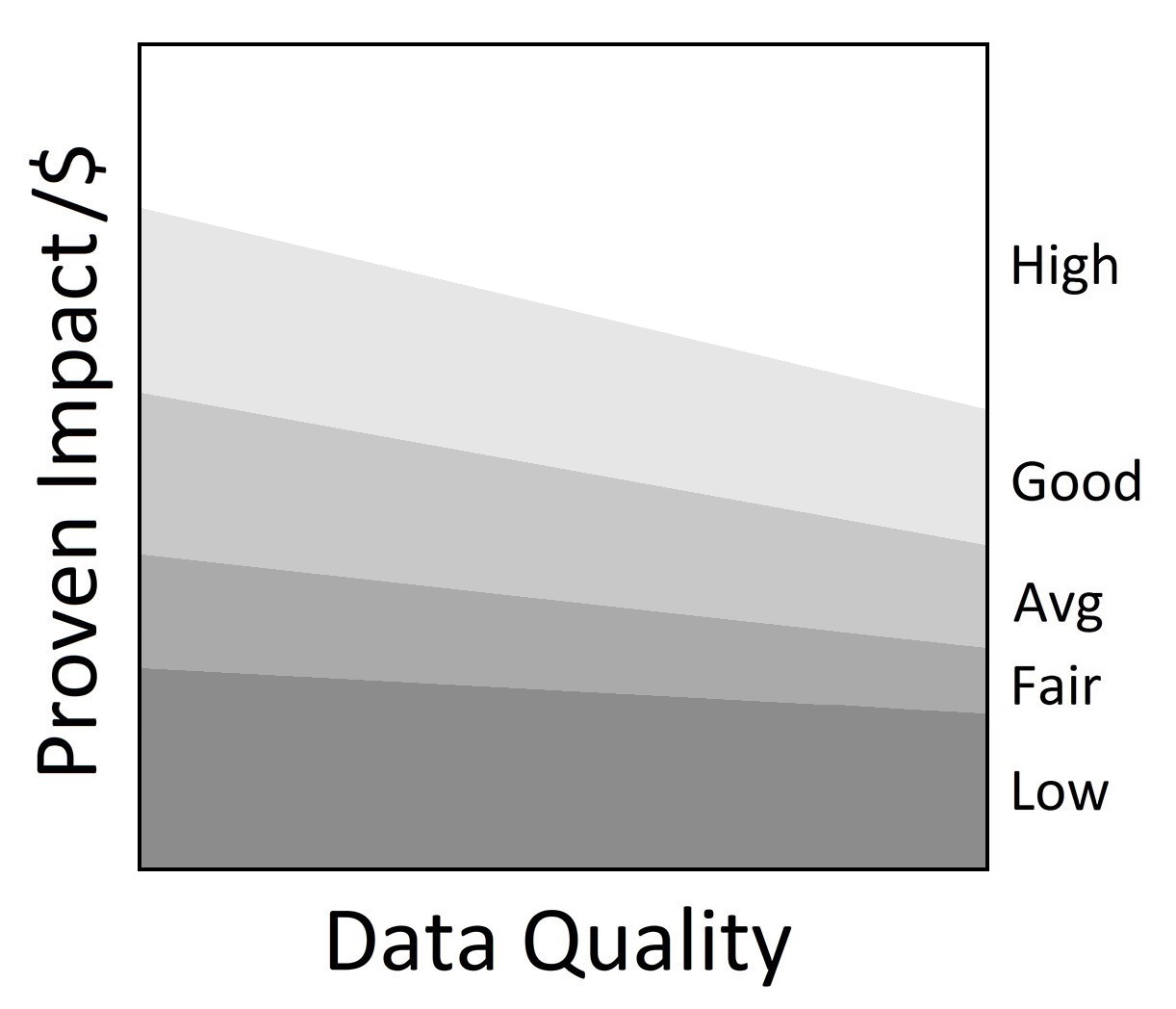 •
My anchor
In F2021, WaterAid Canada received $1.5m in Canadian donations and special event revenues, down 41% from $2.6m in F2020. WaterAid also received $2.2m in government funding, representing 58% of total revenues. Fundraising costs are 40% of donations and administrative costs are 6% of revenues. This results in total overhead spending of 46%. For every dollar donated, 54 cents go to the cause. This is outside of Ci's reasonable range for overhead spending. Funding reserves of $3.5m can cover 1 year and 3 months of program costs.
This charity report is an update that has been sent to WaterAid Canada for review. Changes and edits may be forthcoming. 
Updated May 25, 2022 by Emily Downing
Financial Review

Financial Ratios

Fiscal year ending March

2021
2020
2019
Administrative costs as % of revenues
5.7%
3.5%
3.1%
Fundraising costs as % of donations
40.2%
43.8%
26.3%
Total overhead spending
45.8%
47.3%
29.4%
Program cost coverage (%)
125.5%
37.4%
68.6%
Summary Financial Statements

All figures in $s

2021
2020
2019
Donations
1,531,774
2,316,791
3,906,361
International donations
42,065
830,635
955,102
Government funding
2,212,738
1,578,297
2,358,304
Special events
0
274,284
550,311

Investment income

8,024

0

0

Total revenues

3,794,601

5,000,007

7,770,078

Program costs - International
2,483,114
4,447,129
4,691,749
Program costs - Canada
297,549
381,779
388,580
Administrative costs
214,707
175,620
238,282

Fundraising costs

615,291

1,135,628

1,173,092

Total spending

3,610,661

6,140,156

6,491,703

Cash flow from operations
183,940
(1,140,149)
1,278,375
Capital spending
0
5,320
6,549
Funding reserves
3,490,087
1,807,622
3,487,197
Note: Ci recognized deferred donations as revenues, affecting total revenue by ($178k) in F2021, ($567k) in F2020, and ($1k) in F2019. Ci adjusted expenses by advances to projects, affecting total expenses by ($34k) in F2021, ($162k) in F2020, and ($46k) in F2019. Ci also adjusted expenses by due to projects, affecting total expenses by ($197k) in F2021, $1.0m in F2020, and ($1.1m) in F2019. Ci backed out amortization from administrative costs.
Salary Information
| | |
| --- | --- |
| $350k + | 0 |
| $300k - $350k | 0 |
| $250k - $300k | 0 |
| $200k - $250k | 0 |
| $160k - $200k | 0 |
| $120k - $160k | 1 |
| $80k - $120k | 5 |
| $40k - $80k | 4 |
| < $40k | 0 |
Information from most recent CRA Charities Directorate filings for F2021