STAR RATING

Ci's Star Rating is calculated based on the following independent metrics:
RESULTS REPORTING
Grade based on the charity's public reporting of the work it does and the results it achieves.
DEMONSTRATED IMPACT
The demonstrated impact per dollar Ci calculates from available program information.
NEED FOR FUNDING
Charity's cash and investments (funding reserves) relative to how much it spends on programs in most recent year.
CENTS TO THE CAUSE
For a dollar donated, after overhead costs of fundraising and admin/management (excluding surplus) 74 cents are available for programs.
My anchor
About Tim Hortons Foundation Camps:
Founded in 1974, Tim Hortons Foundation Camps (Tims Camps) runs seven camps in Canada and the United States for teens from low-income families. Its camp programs help teens develop positive life skills and attitudes to prepare them for adulthood. Tims Camps reports that one in five children live in poverty in Canada. As a result, the charity states that many students have limited access to support systems and opportunities that help them succeed.
Tims Camps offers two types of camp programs: Summer Programs and School Programs. Summer Programs offer camp sessions throughout the summer, while School-Year Programs invite low-income schools for three-day field trips to develop leadership skills. Both programs are free for students. In F2020, Tims Camps introduced its Tims eCamp program in response to the covid-19 pandemic. Tims eCamp offers two weeks of daily, live programming with four activities a day. The charity does not provide a breakdown of spending on its programs.
In F2020, Tims Camps provided 7,980 camp experiences through its summer, school, and eCamp programs. In F2020, 5,309 children attended camp through School Programs, and 464 campers participated in virtual programming through Tims eCamp. The charity reports that it has reached more than 300,000 youth since its founding.
In F2020, Tims Camps completed multiple community service initiatives. Tims Camps reports that it donated 46,079 lb of food to 11 food banks in F2020. The charity also provided 735 medical gowns, 1,200 N95 masks, and 4,050 surgical gloves to local hospitals.
My anchor
Results and Impact
In F2019, Tim Hortons Foundation Camps surveyed 554 campers from the 2019 Summer Program. Of the 554 campers, 83% reported increased positive identity, 80% reported positive behaviour, 60% reported positive connections, 85% reported increased interpersonal skills, 80% reported increased cognitive skills, and 58% reported increased organizational skills.
In F2016, Tims Camps surveyed 211 Summer Program graduates. Of the 211 graduates, 84% had started or completed post-secondary education.  
While Ci highlights these key results, they may not be a complete representation of Tim Horton Foundation Camps' results and impact.
Charity Intelligence has given Tim Hortons Foundation Camps a Low impact rating based on demonstrated impact per dollar spent.
Impact Rating: Low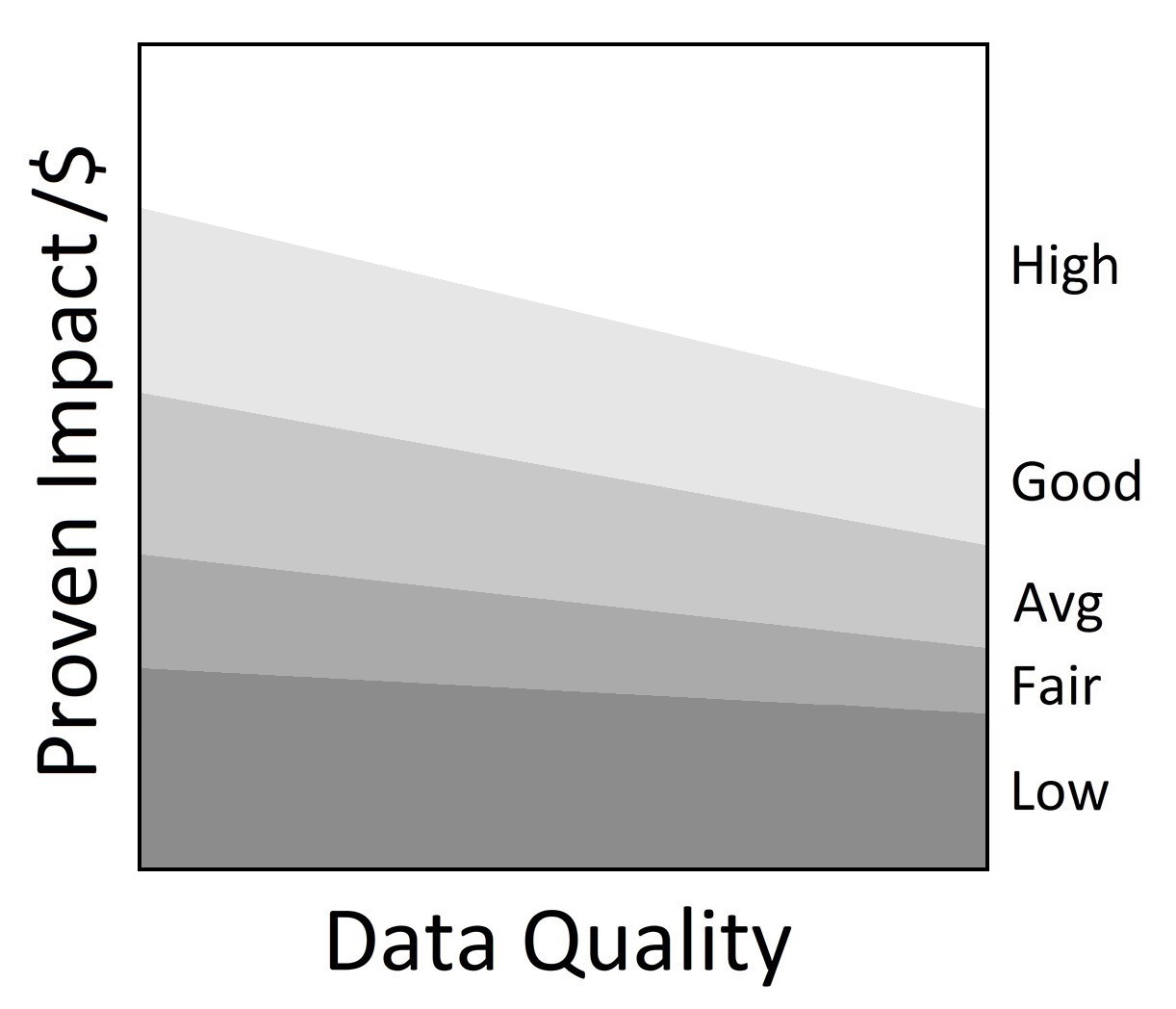 •
My anchor
In F2020, Tim Horton Foundation had total donations and special events revenues of $15.9m. At $10.5m and 51% of total revenues, Camp Day represented the largest funding source in F2020. Camp Day is a special fundraising event that collects revenue from coffee and bracelet sales at Tim Hortons restaurants.
Administrative costs are 15% of revenues (less investment income) and fundraising costs are 12% of donations and special events revenue. This results in total overhead spending of 27%, compared to 19% in F2019. For every dollar donated, 74 cents go to the cause, which is within Ci's reasonable range for overhead spending.
Tim Hortons Foundation Camps has funding reserves of $7.3m, of which $104k is donor endowed. This compares with $819k of funding reserves in F2019 and $2.4m in F2018. Excluding donor-endowed funds, Tims Camps could cover 76% or nine months of annual program costs with reserves.
This charity report is an update that has been sent to Tim Hortons Foundation Camps for review. Changes and edits may be forthcoming.
Updated on July 19, 2020 by Sydney Olexa.
Financial Review

Financial Ratios

Fiscal year ending October

2020
2019
2018
Administrative costs as % of revenues
14.5%
6.9%
6.9%
Fundraising costs as % of donations
12.0%
11.6%
14.4%
Total overhead spending
26.5%
18.5%
21.3%
Program cost coverage (%)
74.7%
3.1%
9.2%
Summary Financial Statements

All figures in $000s

2020
2019
2018
Donations
2,499
6,634
8,482
Government funding
2,181
0
0
Fees for service
2,478
490
235
Business activities (net)
891
296
0
Special events
13,383
19,118
20,353
Investment income
2
2
(3)

Other income

(984)

419

139

Total revenues

20,450

26,959

29,206

Program costs
9,588
23,168
25,427
Administrative costs
2,961
1,872
2,017
Fundraising costs
1,906
2,984
4,161

Other costs

73

51

(45)

Total spending

14,528

28,075

31,560

Cash flow from operations
5,922
(1,116)
(2,354)
Capital spending
404
646
1,067
Funding reserves
7,265
819
2,432
Note: Special event fundraising includes contributions from Camp Day and coin donation programs. Business activities include sales of Timmies Minis meals at Tim Hortons restaurants, of which 10 cents on each sale go to camp programs. The charity itself did not incur expenses for these sales. Ci adjusted for changes in accounts and pledged donations receivable in other revenue, affecting total revenues by ($958k) in F2020, $448k in F2019, and $132k in F2018. Ci included investment income from the charity's financial notes, affecting total revenues by $2k in F2020, $2k in F2019, and ($3k) in F2018. Ci included foreign exchange gains (losses) in other revenue, affecting revenues and expenses by ($26k) in F2020, ($29k) in F2019, and $7k in F2018. Ci excluded gain (loss) on the disposal of capital assets, affecting total expenses $4k in F2020, ($877k) in F2019, and ($48k) in F2018.
Salary Information
| | |
| --- | --- |
| $350k + | 0 |
| $300k - $350k | 0 |
| $250k - $300k | 0 |
| $200k - $250k | 1 |
| $160k - $200k | 1 |
| $120k - $160k | 5 |
| $80k - $120k | 3 |
| $40k - $80k | 0 |
| < $40k | 0 |
Information from most recent CRA Charities Directorate filings for F2020