STAR RATING

Ci's Star Rating is calculated based on the following independent metrics:
RESULTS REPORTING
Grade based on the charity's public reporting of the work it does and the results it achieves.
DEMONSTRATED IMPACT
The demonstrated impact per dollar Ci calculates from available program information.
NEED FOR FUNDING
Charity's cash and investments (funding reserves) relative to how much it spends on programs in most recent year.
CENTS TO THE CAUSE
For a dollar donated, after overhead costs of fundraising and admin/management (excluding surplus) 97 cents are available for programs.
My anchor
About Food Depot Alimentaire:
Founded in 1987, Food Depot Alimentaire (FDA) provides food to more than 60 agencies including food banks, community soup kitchens, supportive organizations, and school lunch/after-school programs in southeastern New Brunswick. FDA was previously known as Moncton Food Bank but changed its name to better define its work as a distribution centre. It notes that in Moncton, the two area community kitchens serve an average of 740 meals per day to men, women, and children in need. The charity's primary functions include food storage, distribution, fundraising, food collection, and advocacy.
A Charity Intelligence 2022 Top 10 Canadian Food Bank
Food Depot Alimentaire operates a 12,000 square-foot warehouse in Moncton where it processes 4.2 million pounds of dry, fresh and frozen food products annually. This food has an estimated value of $11.0m. FDA feeds over 20,000 families each month.
In F2020, in partnership with Breakfast Club of Canada, FDA distributed 131,608 pounds of food to 28 schools as part of the student nutrition program
In 2016, FDA opened the Peter McKee Center in Moncton which combines 3 community food banks under one building. The facility includes a food bank, an on-site clothing thrift store, a community garden, community rooms, and educational programming. In F2020, the Peter McKee Centre distributed 1.3 million pounds of food to residents of Moncton.
My anchor
Results and Impact
In F2020, Food Depot Alimentaire distributed 3.8 million pounds of food to various organizations, schools, and programs across New Brunswick. 76% of the food distributed was shared among 54 food banks. The largest recipients were Peter McKee Community Centre, Shediac Food Bank, and Second Mile Food Bank.
In F2020, FDA recovered 510,906 pounds of food products.
Charity Intelligence gave Food Depot Alimentaire an impact rating of Good for proven impact per dollar. While Ci highlights these key results, they may not be a complete representation of Food Depot Alimentaire's results and impact.
Impact Rating: Good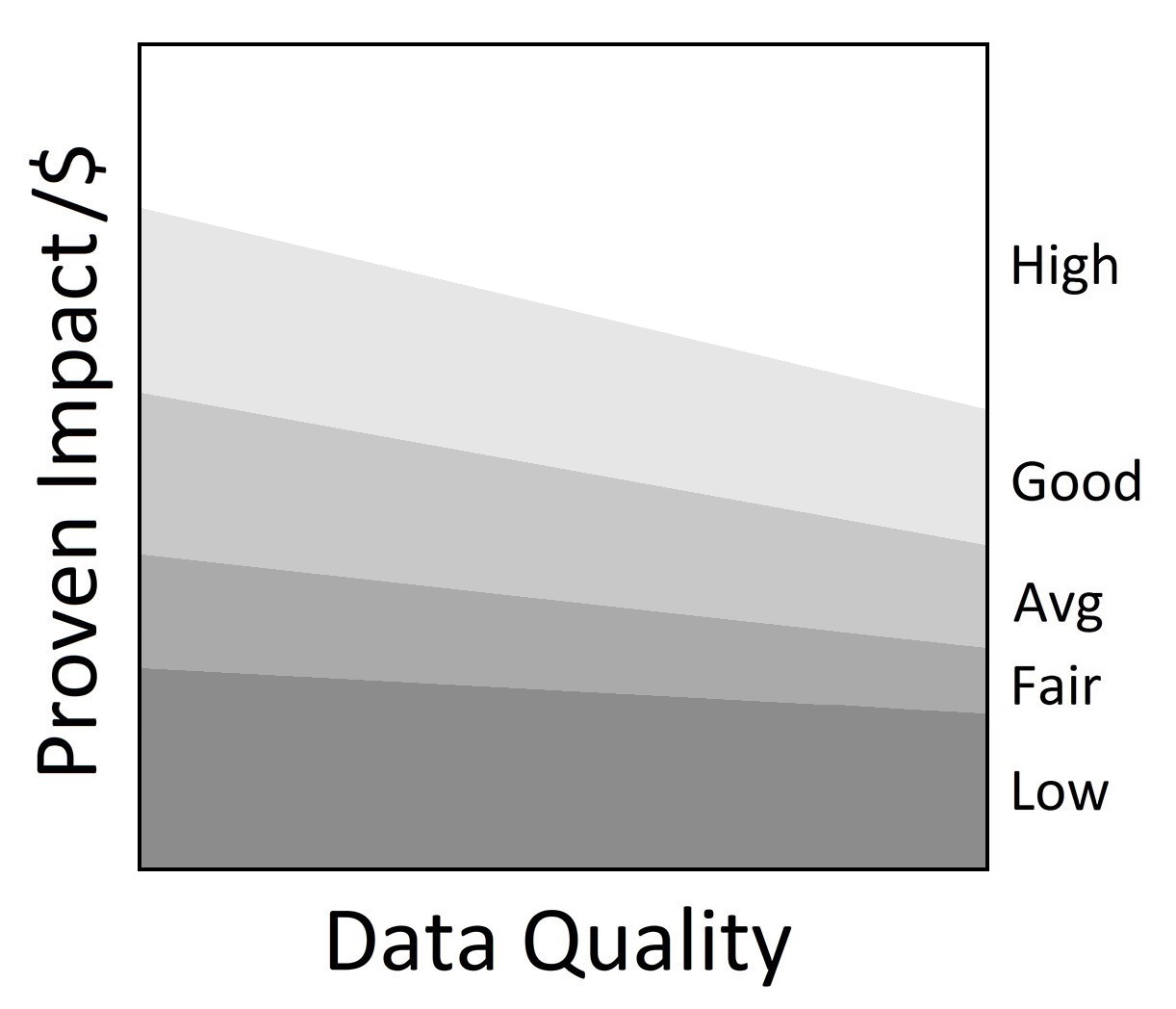 •
My anchor
Ci used unaudited financial statements to conduct this review.
Food Depot Alimentaire received monetary donations of $4.4m in F2020, of which, $3.4m came in as covid-19 revenue. FDA received donated food worth $9.9m in F2020. It also received $880k in government funding, lottery profits, and business activities revenue in F2020.
Administrative costs are 2% of total revenues and fundraising costs are 1% of monetary donations. For every dollar donated to the charity, 97 cents goes towards its programs, which falls outside Ci's reasonable range for overhead spending. Food Depot Alimentaire has total funding reserves of $2.5m. Excluding the cost of donated food, FDA's funding reserves can cover annual program costs for 10 months.
Ci has sent this profile update to Food Depot Alimentaire for review. Changes and edits may be forthcoming.
Updated on July 14, 2021, by Shira Wine.
Financial Review

Financial Ratios

Fiscal year ending June

2020
2019
2018
Administrative costs as % of revenues
2.0%
2.1%
1.8%
Fundraising costs as % of donations
0.8%
5.9%
20.4%
Total overhead spending
2.8%
8.0%
22.2%
Program cost coverage (%)
88.1%
7.2%
13.3%
Summary Financial Statements

All figures in $000s

2020
2019
2018
Donations
4,437
627
635
Goods in kind
9,885
7,287
7,672
Government funding
134
150
167
Lotteries (net)
706
438
284
Business activities (net)
40
68
63
Investment income
1
0
0

Other income

8

11

11

Total revenues

15,211

8,582

8,832

Program costs
2,806
1,108
891
Donated goods exp
9,885
7,287
7,672
Administrative costs
300
177
158

Fundraising costs

37

37

130

Total spending

13,029

8,608

8,850

Cash flow from operations
2,182
(27)
(18)
Funding reserves
2,471
80
118
Note: Ci consolidated the income statements of Food Depot Alimentaire and Peter McKee Community Centre in the above financial analysis. Ci reported revenue from 50/50 draws net of expenses, decreasing total revenues and expenses by $265k in F2020, $187k in F2019, and $528k in F2018. Ci calculated program, administrative, and fundraising costs using data from the charity's T3010 CRA filing.
Salary Information
| | |
| --- | --- |
| $350k + | 0 |
| $300k - $350k | 0 |
| $250k - $300k | 0 |
| $200k - $250k | 0 |
| $160k - $200k | 0 |
| $120k - $160k | 0 |
| $80k - $120k | 0 |
| $40k - $80k | 3 |
| < $40k | 6 |
Information from most recent CRA Charities Directorate filings for F2020