STAR RATING

Ci's Star Rating is calculated based on the following independent metrics:
RESULTS REPORTING
Grade based on the charity's public reporting of the work it does and the results it achieves.
DEMONSTRATED IMPACT
The demonstrated impact per dollar Ci calculates from available program information.
NEED FOR FUNDING
Charity's cash and investments (funding reserves) relative to how much it spends on programs in most recent year.
CENTS TO THE CAUSE
For a dollar donated, after overhead costs of fundraising and admin/management (excluding surplus) 97 cents are available for programs.
My anchor
About Canadian Food For Children:
Canadian Food for Children is a one-star charity with a low results reporting grade and overhead spending outside of Ci's reasonable range. The charity has low funding reserves that can cover less than a year of program costs and is not financially transparent. Canadian Food for Children does not report fundraising costs so its overhead spending may be underreported.
Founded in 1985, Canadian Food for Children (CFFC) is a Christian charity that sends food, medical supplies, and other goods to poor people in developing countries. Food that the charity typically sends includes dried peas, beans, flour, powdered eggs, granola bars, pasta, cookies, jam, iodized salt, and soup mix. Other supplies include soap, winter clothes, shoes, and boots. The charity did not provide a spending breakdown of its programs on its website. 
In F2021, Canadian Food for Children sent 282 shipments to people in 12 different countries. The shipments had a total weight of 4,482,397 kg. The countries that received the most supplies by weight were El Salvador with 41% of the total, Peru with 16%, and Sierra Leone with 9%. CFFC did not provide a breakdown of what was in the shipping containers. In F2020, the charity sent 207 shipments at an operating cost of $33,374 per shipment. Each shipment had an average of 15,116 kg of supplies in F2020. The operating cost per kg of supplies shipped was $2.21 during the year.
My anchor
Results and Impact
Ci did not find any quantified outcomes on Canadian Food for Children's website. This may not be a complete representation of CFFC's results and impact.
Charity Intelligence has given Canadian Food for Children an Average impact rating on demonstrated impact per dollar spent.
Impact Rating: Average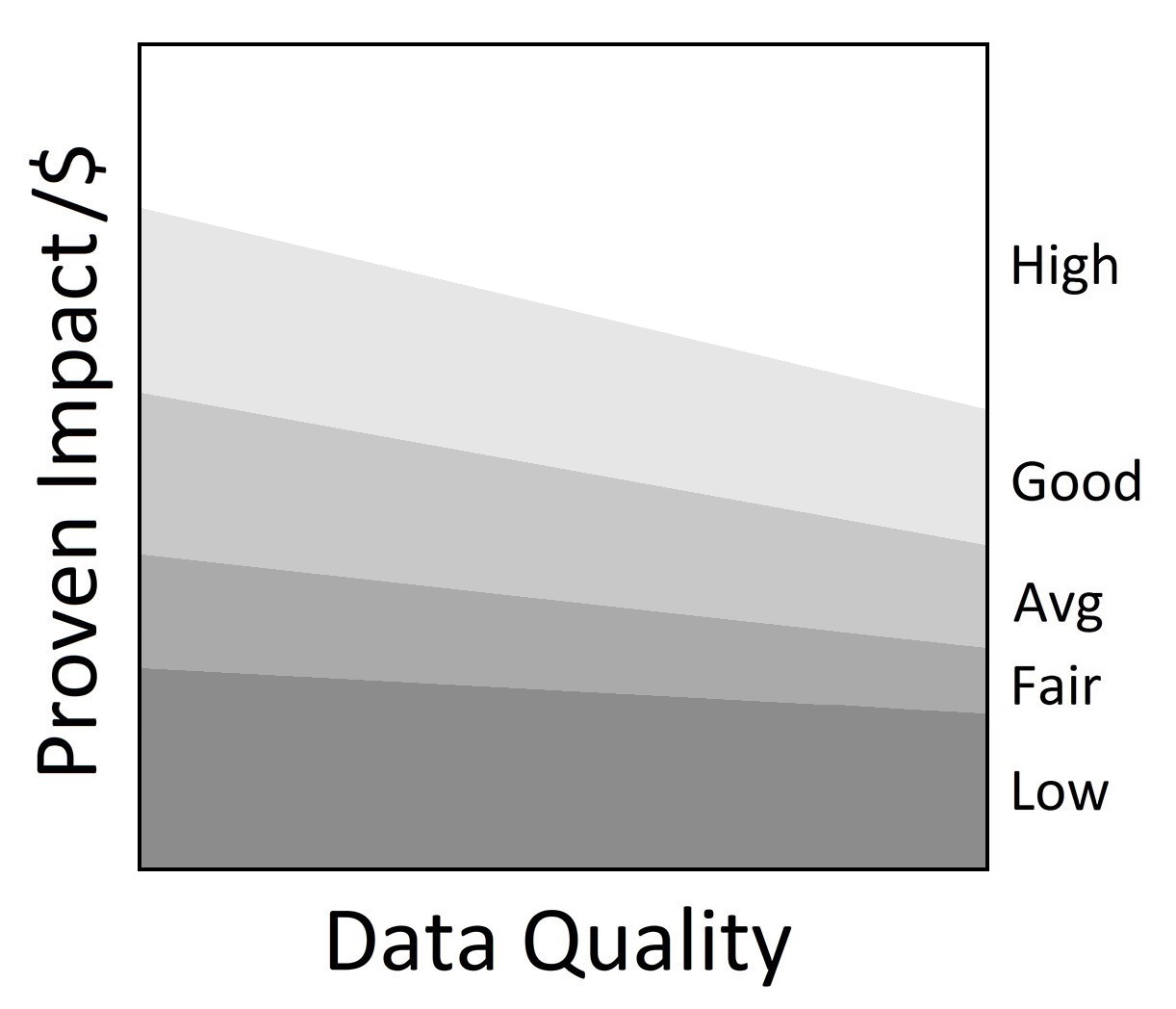 •
My anchor
The charity's financial statements have not been audited. The CRA recommends that charities with revenues over $250k have audited financial statements available. Canadian Food for Children does not post its financial statements online. CFFC's financial statements for F2021 were not available at the time of this report.
In F2020, Canadian Food for Children received $7.5m in donations, representing an 18% decrease from the previous year. From F2018 to F2020, the charity did not indicate what portion of its donations was monetary and what portion was goods-in-kind. CFFC did not report any government funding in F2020.
Administrative costs are 3% of total revenue excluding investment income. CFFC does not report fundraising costs on its financial statements or its T3010 filing with the CRA. Reported overhead spending is 3%. For every dollar donated to the charity, 97 cents go to the cause. This is outside of Ci's reasonable range for overhead spending. In F2020, the charity had $1.2m in net funding reserves which can cover program costs for around two months.
This charity report is an update that has been sent to Canadian Food For Children for review. Changes and edits may be forthcoming.
Updated on August 3rd, 2022 by Arjun Kapur. 
Financial Review

Financial Ratios

Fiscal year ending December

2020
2019
2018
Administrative costs as % of revenues
2.7%
1.8%
2.4%
Fundraising costs as % of donations
0.0%
0.0%
0.0%
Total overhead spending
2.7%
1.8%
2.4%
Program cost coverage (%)
17.4%
6.1%
6.9%
Summary Financial Statements

All figures in $000s

2020
2019
2018
Donations
7,547
9,207
10,088

Investment income

(5)

(46)

2

Total revenues

7,542

9,161

10,090

Program costs - International
6,708
9,313
10,174
Grants
0
10
10
Administrative costs
200
163
242
Fundraising costs
0
0
0

Other costs

5

7

8

Total spending

6,914

9,493

10,434

Cash flow from operations
628
(332)
(344)
Funding reserves
1,164
565
703
Note: Ci removed foreign exchange gains from expenses and included it in revenues. This affected both revenues and expenses by ($6k) in F2020, ($47k) in F2019, and $4k in F2018.
Salary Information
| | |
| --- | --- |
| $350k + | 0 |
| $300k - $350k | 0 |
| $250k - $300k | 0 |
| $200k - $250k | 0 |
| $160k - $200k | 0 |
| $120k - $160k | 0 |
| $80k - $120k | 0 |
| $40k - $80k | 3 |
| < $40k | 0 |
Information from most recent CRA Charities Directorate filings for F2021