My anchor
About Canadian Food For Children:
Founded in 1985, Canadian Food For Children is a Christian organization that sends food and supplies to developing countries. Shipping containers are packed with dried peas, beans, flour, powdered eggs, granola bars, pasta, cookies, jam, and soup mix. Any remaining space is filled with small furniture, books, wheelchairs, bicycles, clothing, shoes, and household goods. The charity aims to fill a 40-foot container every day. The containers are sent from Mississauga to one of 22 developing countries.
In F2017, Canadian Food For Children sent 307 shipments, weighing a total of 4,777 tonnes. The largest recipients of shipments were Sierra Leone with 1,051 tonnes, Honduras with 984 tonnes, and El Salvador with 971 tonnes.
Canadian Food For Children was founded after Mother Teresa requested that food be sent to Tanzania and Ethiopia. At the time, drought made food difficult to source locally. Thirty years later, the charity continues to ship food from Canada, rather than support developing economies by purchasing goods closer to the areas of operation. In F2017, transportation costs represented 23% of total expenses.  
My anchor
Results and Impact
Canadian Food For Children has been rated by Ci as Fair on impact based on demonstrated impact per dollar spent.
Impact Rating: Average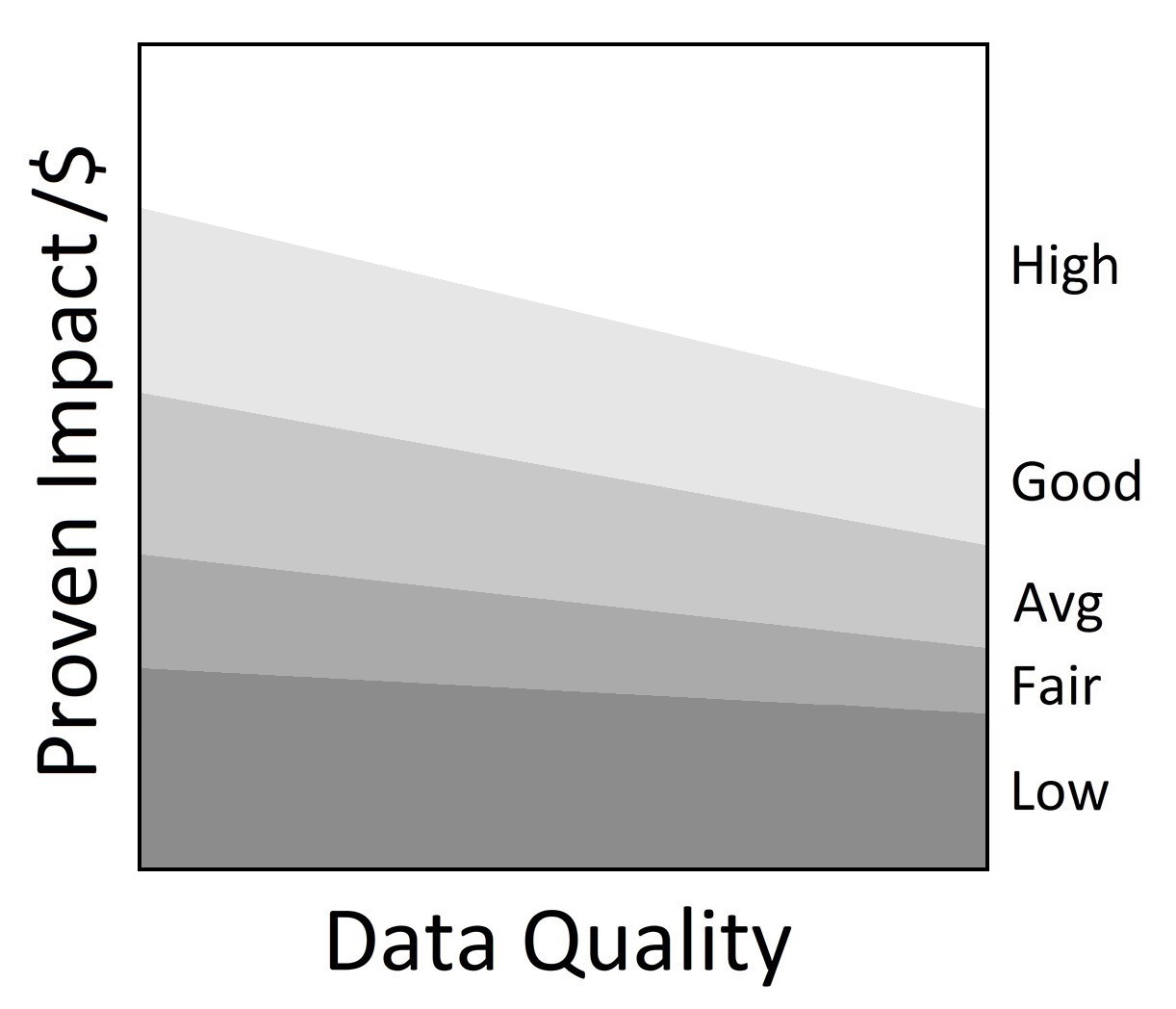 •
My anchor
The charity's financial statements have not been audited. Canadian Charities Directorate recommends that charities with income over $250k have audited financial statements. Canadian Food for Children does not post its financial statements online, and thus Ci only has information available until F2017.
Canadian Food For Children is a large charity, with donations of $9.6m in F2017. In F2017, the charity did not indicate what portion of the donations were goods-in-kind and which were monetary. Administrative costs are 2% of revenues, and the charity reports spending no money on fundraising. For every $1 donated, 98 cents go to the cause, falling outside of Ci's reasonable range. When charities report such low overhead, there may be a misallocation of costs. Canadian Food For Children has funding reserves of $1.1m which could cover less than 2 months of program costs.
This charity report is an update that has been sent to Canadian Food For Children for review. Changes and edits may be forthcoming.
Updated on August 10, 2021 by Rachel Leteta.
Financial Review

Financial Ratios

Fiscal year ending December

2017
2016
2015
Administrative costs as % of revenues
1.8%
2.8%
2.1%
Fundraising costs as % of donations
0.0%
0.0%
0.0%
Program cost coverage (%)
11.7%
15.9%
10.5%
Summary Financial Statements

All figures in $000s

2017
2016
2015
Donations
9,585
3,340
2,872
Goods in kind
0
3,098
3,906

Investment income

(27)

(43)

(8)

Total revenues

9,558

6,395

6,770

Program costs
9,029
6,037
7,143
Grants
5
0
11
Administrative costs
172
179
141
Fundraising costs
0
0
0
Other costs
3
3
3
Cash flow from operations
349
176
(527)
Funding reserves
1,059
959
749
Note: Ci has adjusted foreign exchange gains/losses affecting revenues and expenses by ($34k) in F2017, ($58k) in F2016, and ($7k) in F2015.
Salary Information
| | |
| --- | --- |
| $350k + | 0 |
| $300k - $350k | 0 |
| $250k - $300k | 0 |
| $200k - $250k | 0 |
| $160k - $200k | 0 |
| $120k - $160k | 0 |
| $80k - $120k | 0 |
| $40k - $80k | 0 |
| < $40k | 3 |
Information from most recent CRA Charities Directorate filings for F2016