STAR RATING

Ci's Star Rating is calculated based on the following independent metrics:
RESULTS REPORTING
Grade based on the charity's public reporting of the work it does and the results it achieves.
DEMONSTRATED IMPACT
The demonstrated impact per dollar Ci calculates from available program information.
NEED FOR FUNDING
Charity's cash and investments (funding reserves) relative to how much it spends on programs in most recent year.
CENTS TO THE CAUSE
For a dollar donated, after overhead costs of fundraising and admin/management (excluding surplus) 85 cents are available for programs.
My anchor
About Canadian Foodgrains Bank:
Founded in 1983, Canadian Foodgrains Bank (Foodgrains Bank) is a Christian charity that works to eliminate global hunger. Foodgrains Bank is a partnership of 15 churches and church-based agencies that work in developing countries to meet emergency food needs, and provide long-term solutions to hunger. The charity states that approximately 690 million people around the world experience hunger, 98% of whom live in developing countries. 
Foodgrains Bank runs two main international programs: Emergency Food Assistance, and Long-term Response to Hunger (Agriculture and Livelihoods; and Nutrition). In F2020, the charity ran 107 projects in 34 countries, which reached 865,731 people. By region, it ran 72 projects in Africa ($24m budgeted), 26 projects in Asia ($16m), and nine projects in the Americas ($2m).
In F2021, Canadian Foodgrains Bank granted $17.0m to other agencies to carry out programs related to ending global hunger. The top three grant recipients were World Renew (51% of total granting), ADRA Canada (26%), and Mennonite Central Committee Canada (8%). Through both its partners and work conducted in affiliation with Global Affairs Canada (GAC), Foodgrains Bank spent a total of $42.2m on international programs in F2021.
A Charity Intelligence 2021 Top 10 Impact Charity
Humanitarian Food Assistance programs made up 62% of total program spending in F2021. This program provides food and nutrition assistance to people during emergencies, and can take the form of food distributions, special therapeutic foods, or vouchers/cash to purchase food. Foodgrains Bank reports responding to humanitarian emergencies in 19 countries in F2020. The top three crises responded to by spending were the conflict in Syria ($5.0m), conflict and flooding in South Sudan ($4.0m), and Syrian refugee crisis in Lebanon ($3.5m).
Long-term Response (Agriculture and Livelihoods; and Nutrition) made up 36% of program spending in F2021. These programs work to address long-term hunger by promoting sustainable agriculture practices, helping people return home after displacement, and working with families to improve their nutrition, particularly for pregnant/nursing mothers and children. The charity approved $13.0m to help families facing long-term hunger and malnutrition in 23 countries, in F2020.
The remaining 2% of spending went to Canadian Foodgrains Bank's Public Policy (<2%), and Public Engagement (<1%) programs. The charity's Public Policy program advocates at the governmental level for change that enables families and communities to better feed themselves. Its Public Engagement program aims to educate and engage Canadians in its mission of ending global hunger.
The output data used above is from Foodgrains Bank's 2020 Annual Report, while financial data reflects its most recent F2021 audited financials.
My anchor
Results and Impact
Canadian Foodgrains Bank reports that on average, families were provided emergency food assistance for 6.3 months. Additionally, as part of its GAC-supported work, Foodgrains Bank increased access to food for 495k people in F2020.
As for its Long-term Response program, the charity reports that it trained 60k farmers in conservation agriculture (CA) techniques, leading to 53k farmers currently practicing CA principles at F2020 year end. The charity evaluated a sample of CA and non-CA yields in two regions of Ethiopia, four regions of Kenya, and three regions of Tanzania. All regions showed greater yields attributed to CA, ranging from 23% to 440%, with an average increase of crop yield of 72%. At the individual level, as a result of Foodgrains Bank's agriculture trainings, 84% of farmers reported an increase in crop yields in F2020.
In F2020, the charity provided 53k children and pregnant/nursing mothers specially fortified, nutritious food to combat malnutrition in this particularly vulnerable population.
Charity Intelligence highlights these key results. They may not be a complete representation of Foodgrains Bank's results
Charity Intelligence rates Canadian Foodgrains Bank as High in demonstrated impact per dollar. 
Impact Rating: High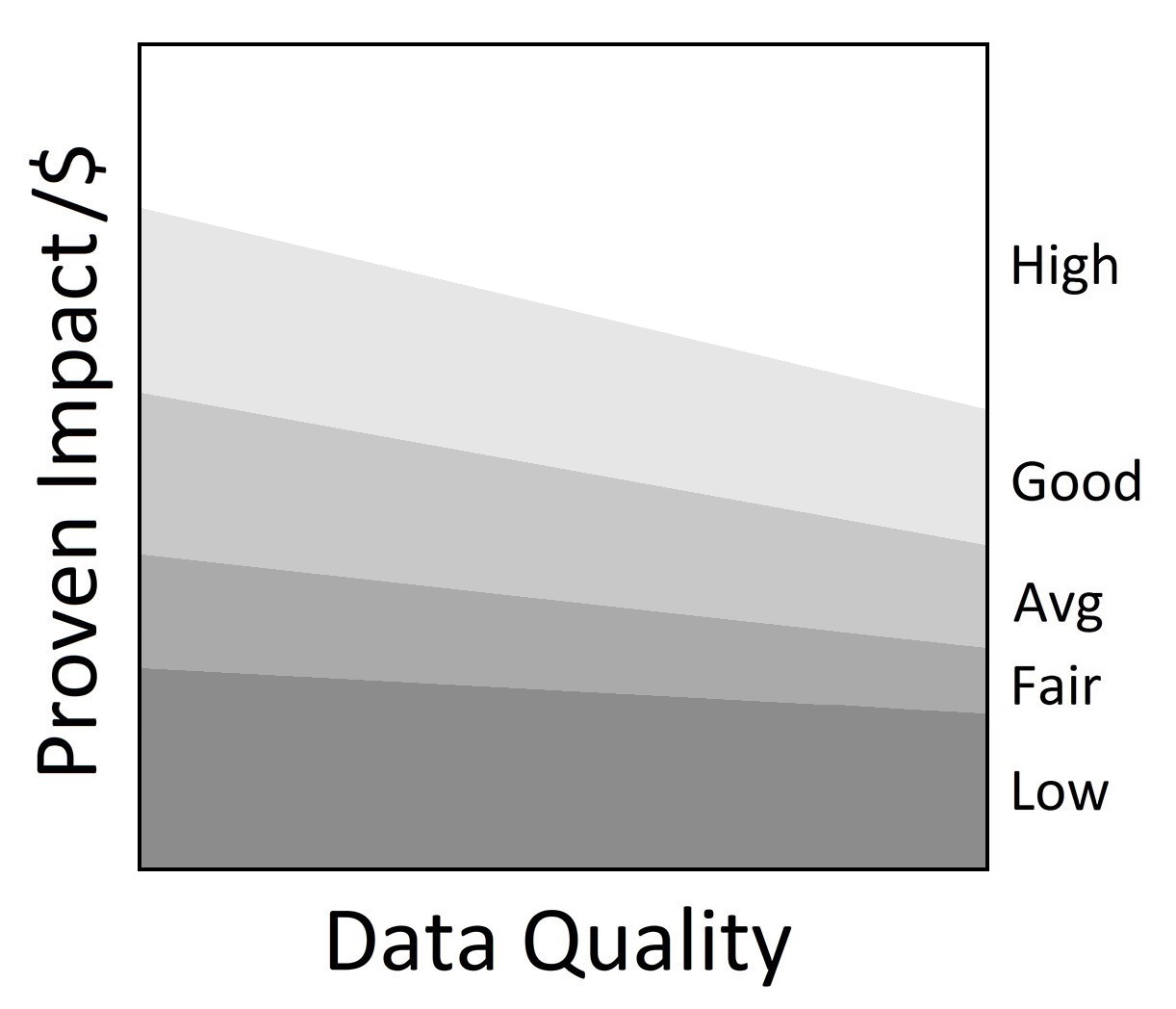 •
My anchor
Canadian Foodgrains Bank received total donations of $15.8m in F2021. It also received $37m in government funding, $10m of which was a humanitarian, early recovery, and development grant the charity deferred. Government funding accounts for 58% of total revenues in F2021. Administrative costs are 5% of revenues (excluding investment income) and fundraising costs are 10% of donations. For every dollar donated, 85 cents go to the cause. This is within Ci's reasonable range for overhead spending.
Funding reserves of $61.0m can cover 1.4 years of annual program costs.
­Canadian Foodgrains Bank holds $19.9m in invested funds, $18.8m of which are in short-term investments, and $1.2m in long-term investments. Average return on investment in F2021 was 0.8%, and over the past two years has been 1.2%.
This charity report is an update that has been sent to Canadian Foodgrains Bank for review. Changes and edits may be forthcoming.
Updated on July 21, 2021 by Rachel Leteta.
Financial Review

Financial Ratios

Fiscal year ending March

2021
2020
2019
Administrative costs as % of revenues
4.9%
7.1%
6.7%
Fundraising costs as % of donations
9.7%
12.3%
12.6%
Total overhead spending
14.6%
19.4%
19.3%
Program cost coverage (%)
144.6%
99.7%
116.6%
Summary Financial Statements

All figures in $000s

2021
2020
2019
Donations
15,831
12,931
12,797
International donations
601
693
615
Goods in kind
868
0
255
Government funding
37,353
25,170
28,209
Fees for service
90
90
90
Investment income
376
748
542

Other income

9,423

5,513

5,688

Total revenues

64,542

45,145

48,196

Program costs - International
25,123
28,091
23,778
Grants
17,053
17,053
17,053
Administrative costs
3,132
3,135
3,208
Fundraising costs
1,532
1,590
1,612

Other costs

(3)

(29)

(30)

Total spending

46,837

49,840

45,621

Cash flow from operations
17,705
(4,695)
2,574
Capital spending
259
31
77
Funding reserves
60,975
45,030
47,606
Note: Ci reported international donations from the charity's T3010a filing with the CRA separately from Canadian donations. Donated land with a value of $868k in F2021, and $255k in F2019 was removed from Canadian donations and reported separately as donated goods in kind. Gain on foreign exchange and unrealized gain on investment was included in investment income, affecting total revenues by $36k in F2021, $29k in F2020, and $30k in F2019. Ci adjusted for deferred government funding, affecting total revenues by $9.4m in F2021, ($4.8m) in F2020, and ($18k) in F2019. To report on a cash basis, Ci adjusted for amortization in program, administrative, and fundraising costs pro-rata. Additionally, Ci used the charity's T3010 filing to report grants to partner organizations of $17.0m separate from international program costs.  As the charity did not report total number of full-time employees in F2021, the most accurate and recent employee compensation available (F2020) is displayed on the right.
Salary Information
| | |
| --- | --- |
| $350k + | 0 |
| $300k - $350k | 0 |
| $250k - $300k | 0 |
| $200k - $250k | 0 |
| $160k - $200k | 0 |
| $120k - $160k | 1 |
| $80k - $120k | 5 |
| $40k - $80k | 4 |
| < $40k | 0 |
Information from most recent CRA Charities Directorate filings for F2020