STAR RATING

Ci's Star Rating is calculated based on the following independent metrics:
RESULTS REPORTING
Grade based on the charity's public reporting of the work it does and the results it achieves.
DEMONSTRATED IMPACT
The demonstrated impact per dollar Ci calculates from available program information.
NEED FOR FUNDING
Charity's cash and investments (funding reserves) relative to how much it spends on programs in most recent year.
CENTS TO THE CAUSE
For a dollar donated, after overhead costs of fundraising and admin/management (excluding surplus) 87 cents are available for programs.
My anchor
About Canadian Foodgrains Bank:
Canadian Foodgrains Bank is a 5-star rated charity and a top 10 impact charity. It has an A+ grade in results reporting, high demonstrated impact, best practices in financial transparency, and reasonable overhead spending.
Founded in 1983, Canadian Foodgrains Bank (Foodgrains Bank) is a Christian charity that works to eliminate global hunger. Foodgrains Bank is a partnership of 15 churches and church-based agencies that work in developing countries to meet emergency food needs and provide long-term solutions to hunger. The charity states that an estimated 783 million people face hunger, 98% of whom live in developing countries.
A Charity Intelligence 2022 Top 10 Impact Charity
Foodgrains Bank runs two main international programs: Emergency Food Assistance and Long-term Response to Hunger (Agriculture and Livelihoods). In F2023, the charity funded 126 projects in 36 countries that served 1,103,795 people. It ran 88 projects in Africa ($48.6m budgeted), 19 in Asia ($7.2m budgeted), 12 in the Middle East ($17.1m budgeted), five in the Americas ($2.4m budgeted), and two in Europe ($4.6m budgeted).
Emergency Food Assistance – 77% of program and grant spending in F2023. The charity provides emergency food and nutrition assistance to families affected by humanitarian crises. Canadian Foodgrains Bank distributes food rations and vouchers/cash to purchase food. In F2023, the charity funded food assistance for 617,008 people in 21 countries.
Long-term Response (Agriculture and Livelihoods) – 19% of program and grant spending in F2023. The charity works to address long-term hunger by promoting sustainable agriculture practices and improving family nutrition, particularly for pregnant/nursing mothers. The charity funded projects in 23 countries that served 343,992 people.
The remaining 4% of program and grant spending includes Public Policy and Public Engagement work along with other miscellaneous spending. The charity's Public Policy program advocates for change with government policymakers. Its Public Engagement program aims to educate and engage Canadians in its mission of ending global hunger.
My anchor
Results and Impact
In F2023, Foodgrains Bank distributed 13,479 metric tonnes of food as well as $7.2m in cash and food vouchers. It also distributed 773 metric tonnes of Vitamin A enriched oil and 199 metric tonnes of iodized salt to 261,064 people. It reports that due to its programs, 227,767 people affected by crises had increased access to food.
As for its Long-term Response program, the charity reports that it trained 60,000 farmers in conservation agriculture (CA) techniques in F2020. The charity evaluated a sample of CA and non-CA yields in two regions of Ethiopia, four regions of Kenya, and three regions of Tanzania. All regions showed greater yields attributed to CA, ranging from 23% to 440%, with an average increase of crop yield of 72%. At the individual level, because of Foodgrains Bank's agriculture training, 84% of farmers reported an increase in crop yields in F2020.
Charity Intelligence highlights these key results. They may not be a complete representation of Foodgrains Bank's results
Charity Intelligence rates Canadian Foodgrains Bank as High in demonstrated impact per dollar.
Impact Rating: High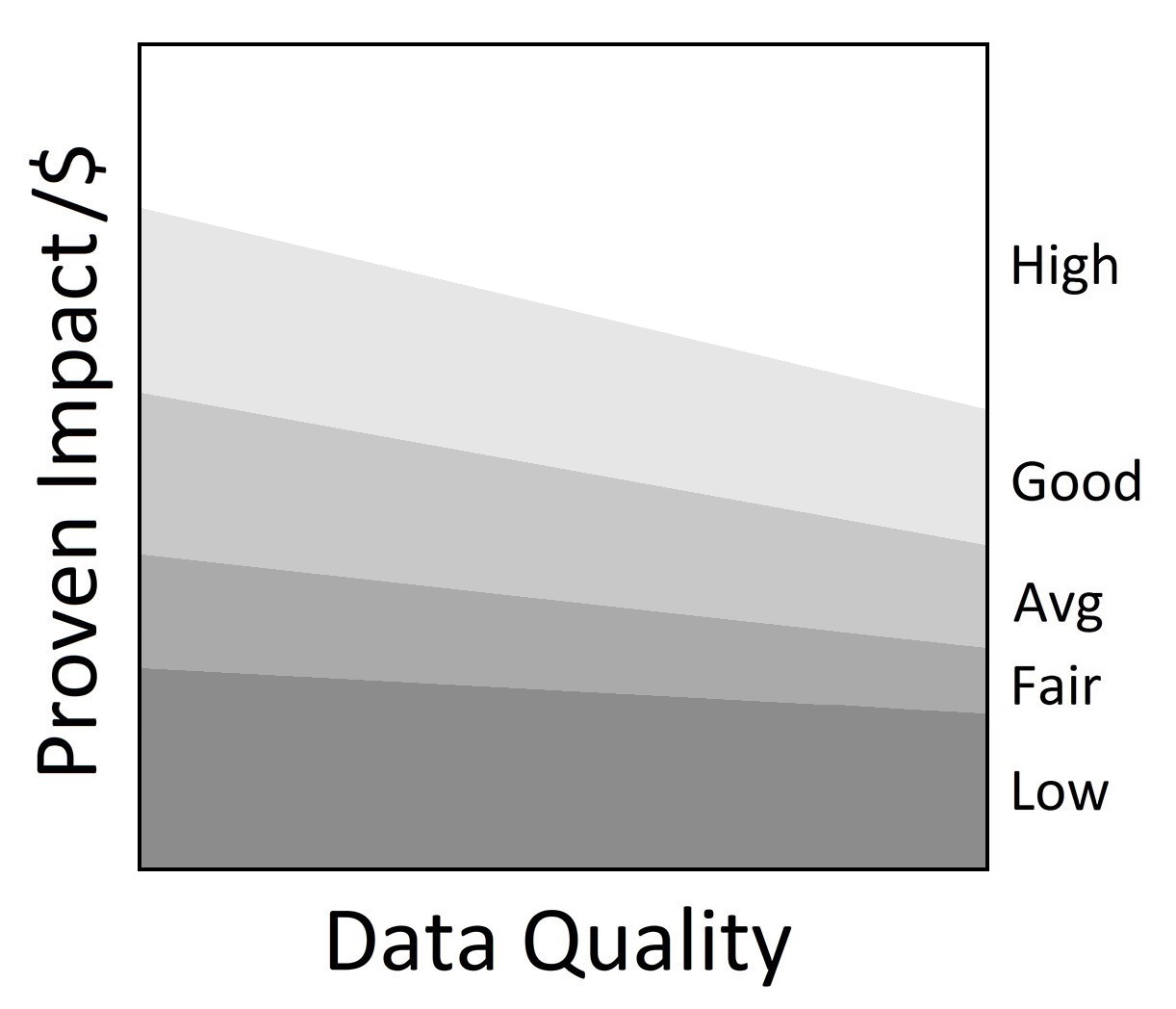 •
My anchor
In F2023, Canadian Foodgrains Bank received $24.4m in Canadian donations. It also received $46.7m in government funding, accounting for 55% of total revenues in F2023. Fundraising costs are 8% of donations and administrative costs are 5% of revenues (less investment income). Total overhead spending is 13%. For each dollar donated, 87 cents go to the cause. This is within Ci's reasonable range for overhead spending. 
Canadian Foodgrains Bank has reserve funds of $77.7m that can cover program and grant expenses for just over one year at the F2023 level. Included in this amount are $14.3m in short-term investments and $4.4m in long-term investments. 
This charity report is an update that has been sent to Canadian Foodgrains Bank for review. Changes and edits may be forthcoming.
Updated on July 28, 2023 by Emily Downing.
Financial Review

Financial Ratios

Fiscal year ending March

2023
2022
2021
Administrative costs as % of revenues
5.0%
5.1%
4.8%
Fundraising costs as % of donations
8.0%
7.8%
9.2%
Total overhead spending
12.9%
12.9%
14.0%
Program cost coverage (%)
103.4%
137.8%
144.6%
Summary Financial Statements

All figures in $000s

2023
2022
2021
Donations
24,401
19,205
16,711
International donations
1,127
1,171
342
Goods in kind
0
0
868
Government funding
46,724
35,148
37,353
Fees for service
90
90
90
Investment income
1,302
424
369

Other income

12,014

10,861

9,423

Total revenues

85,658

66,899

65,156

Program costs - International
40,447
27,016
24,270
Program costs - Canada
1,093
988
854
Grants
33,591
23,672
17,053
Administrative costs
4,175
3,413
3,131
Fundraising costs
1,951
1,493
1,532

Other costs

0

0

0

Total spending

81,257

56,583

46,840

Cash flow from operations
4,401
10,317
18,316
Capital spending
102
54
259
Funding reserves
77,676
71,214
60,975
Note: Ci reported total international donations from the charity's T3010 filing with the CRA and backed the amount from Canadian donations. Ci reported unrealized gain (loss) on investments in investment income, affecting revenues and expenses by $77k in F2023, ($41k) in F2022, and $32k in F2021. Ci included foreign exchange gains (loss) in investment income, affecting total revenues by ($13k) in F2023, ($34k) in F2022, and ($3k) in F2021. Ci adjusted for changes in deferred Canadian donations, affecting total revenues by ($126k) in F2023, ($674k) in F2022, and $880k in F2021. Ci adjusted for changes in deferred international donations, affecting total revenues by ($455k) in F2023, $285k in F2022, and ($259k) in F2021. Ci adjusted for changes in deferred government revenues, affecting total revenues by $4.0m in F2023, $3.4m in F2022, and $9.4m in F2021. Ci reported total grants from the charity's T3010 filing with the CRA and backed the amount out of international program costs. To report on a cash basis, Ci backed out amortization from international program costs, administrative costs, and fundraising costs on a pro-rata basis.
Salary Information
| | |
| --- | --- |
| $350k + | 0 |
| $300k - $350k | 0 |
| $250k - $300k | 0 |
| $200k - $250k | 0 |
| $160k - $200k | 1 |
| $120k - $160k | 5 |
| $80k - $120k | 4 |
| $40k - $80k | 0 |
| < $40k | 0 |
Information from most recent CRA Charities Directorate filings for F2023