STAR RATING

Ci's Star Rating is calculated based on the following independent metrics:
RESULTS REPORTING
Grade based on the charity's public reporting of the work it does and the results it achieves.
DEMONSTRATED IMPACT
The demonstrated impact per dollar Ci calculates from available program information.
NEED FOR FUNDING
Charity's cash and investments (funding reserves) relative to how much it spends on programs in most recent year.
CENTS TO THE CAUSE
For a dollar donated, after overhead costs of fundraising and admin/management (excluding surplus) 77 cents are available for programs.
My anchor
About Indspire:
Founded in 1985, Indspire helps Indigenous students in Canada complete their education by providing funding and other resources
. The charity's head office is in Ohsweken, Ontario. 
Indigenous people are under-represented in post-secondary education, with only 10% of Indigenous students completing university degrees compared to 27% of other Canadian students
. In other post-secondary education, 44% of Indigenous students complete post-secondary credentials compared with 63% of non-Indigenous students.
For Indigenous students, l
ack of funding is one of the biggest barriers to completing post-secondary education
.
The Centre for the Study of Living Standards estimates that higher education for Indigenous peoples would increase their annual income by $11,236 by 2031
.
Closing the education gap for Indigenous students in Canada could increase Canadian GDP by $261 billion by 2031
.
Building Brighter Futures (BBF) is Indspire's largest program, representing 72% of program costs in F2020
.
Indspire grants bursaries, scholarships and awards to Indigenous students needing financial aid to complete post-secondary education
. In 2020, BFF awarded over $17.7m to 5,125 students. This was the largest amount of yearly funding ever awarded by Indspire, noted by a 9.2% increase over $16.3m funding awarded in F2019.
Building Brighter Futures represents the largest scholarship and bursary program for Indigenous students in Canada aside from the Government of Canada
.
The three most popular areas of study for students receiving funding were STEM (science, technology, engineering, and math), business, and social science and humanities
.
Indspire Awards represented 14% of program costs in F2020.
The 2020 Indspire Awards ceremony
was held
at the Ontario National Arts Centre in Ottawa and was broadcast on CBC
. Ten First Nations, Inuit, and Metis individuals received awards for their influence on the indigenous community.
The Student Success program represented 10% of program costs in F2020.
This program was created in F2020, following the completion of Indspire's K-12 Indspire Institute program
.
Included is Rivers to Success, an indigenous student mentorship program that connects students with elders
. The program had a total of 850 participants in F2020.
Soaring is Indspire's annual Indigenous Youth Career Conference, which educates high school students on career and education options
.
The conference made up 4% of program costs in F2020 and hosted 650 high school students and their chaperones
.
The Research Knowledge Nest (RN) is another new addition to Indspire's programs in F2020
. The program hopes to create Indigenous participation in research and data science.
The charity reports an absence of tracked post-secondary and workplace data for Indigenous students in Canada
.
RN hopes to fill this gap by analyzing and reporting indigenous education outcomes in Canada
. The program also analyzes Indspire's program data, allowing for program knowledge and improvements. Indspire reports RN is the first Indigenous research program of its kind in Canada.
My anchor
Results and Impact
The charity reports that 90% of students who were supported by Indspire's BBF program graduated from post-secondary. 
According to a 2020 Indspire report on the BBF program, nearly 60% of grant recipients hold a bachelor's degree or above and more than 17% hold a non-university certificate or diploma. Of BBF recipients who are no longer in school, 89% are employed. 
While Ci highlights these key results, they may not be a complete representation of Indspire's results and impact.
Charity Intelligence has rated Indspire as High impact based on its demonstrated impact per dollar spent.
Impact Rating: High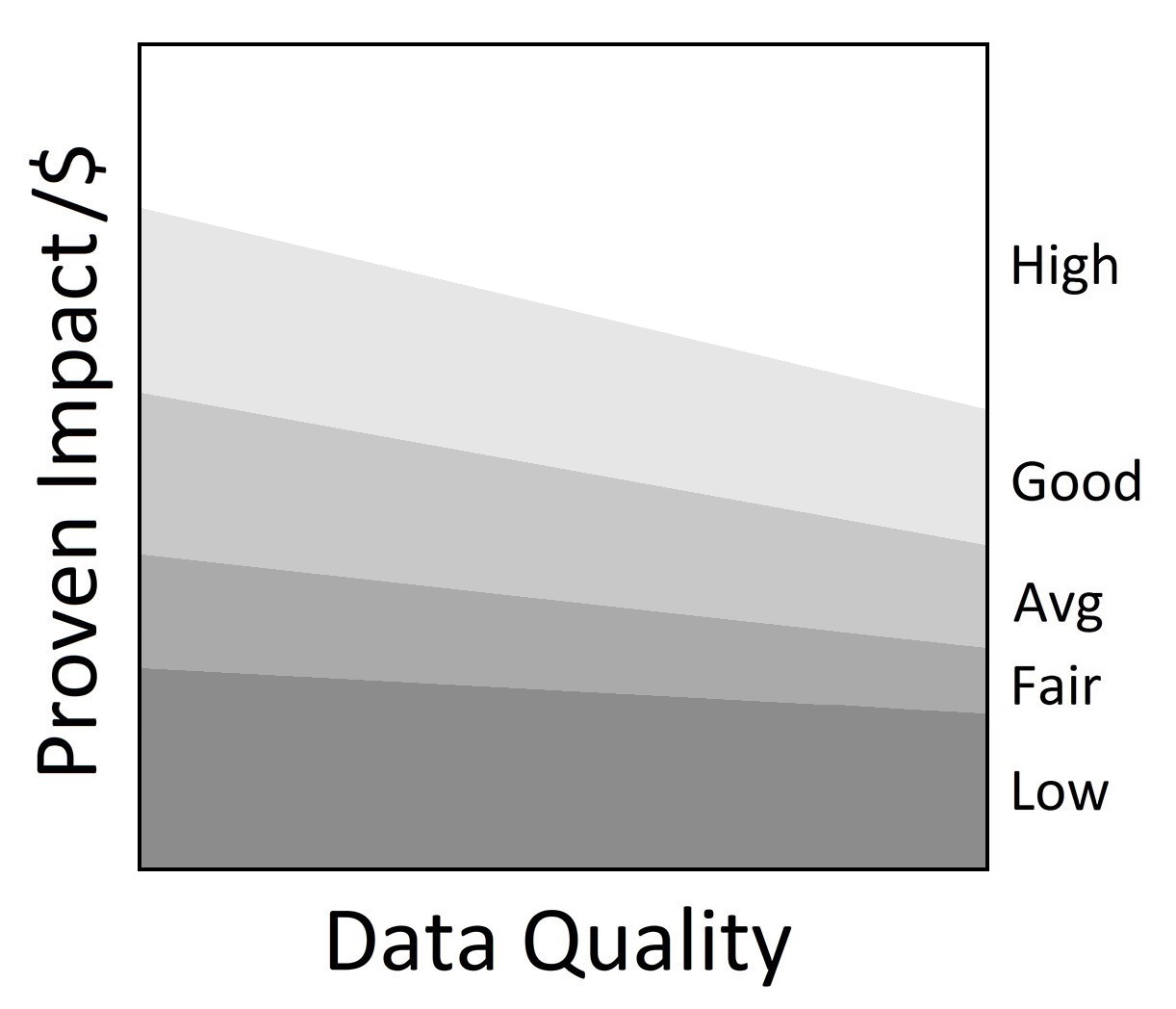 •
My anchor
Indspire is a top 100 charity with donations of $12.6m in F2020. Indspire received $14.3m in government funding representing 51% of total revenues. Administrative costs are 10% of revenues (less investment income) and fundraising costs are 13% of donations. This results in total overhead spending of 23%. For every dollar donated, 77 cents go to the cause. This falls inside of Ci's reasonable range for overhead spending.
Indspire has $31.2m in funding reserves. With current reserves, the charity could cover 131% or almost a year and 4 months of annual program costs. 
In F2020 Indspire paid external fundraisers $15k to collect $16k in donations. Meaning it costs Indspire $0.94 to raise $1 using external fundraisers.
This charity report is an update that has been sent to Indspire for review. Changes and edits may be forthcoming. 
Updated on June 9, 2021 by Brenleigh Jebb.  
Financial Review

Financial Ratios

Fiscal year ending March

2020
2019
2018
Administrative costs as % of revenues
9.5%
9.3%
9.5%
Fundraising costs as % of donations
13.4%
13.6%
13.2%
Total overhead spending
23.0%
22.9%
22.7%
Program cost coverage (%)
130.8%
141.6%
146.5%
Summary Financial Statements

All figures in $000s

2020
2019
2018
Donations
12,595
11,847
9,455
Goods in kind
65
221
172
Government funding
14,282
13,784
14,521
Business activities (net)
650
600
600
Investment income
(148)
2,807
1,650

Other income

333

431

316

Total revenues

27,776

29,690

26,714

Program costs
6,119
6,459
6,644
Grants
17,738
16,331
14,248
Administrative costs
2,659
2,502
2,369

Fundraising costs

1,692

1,605

1,250

Total spending

28,207

26,896

24,510

Cash flow from operations
(431)
2,793
2,205
Capital spending
262
0
0
Funding reserves
31,206
32,281
30,606
Note: Ci backed out awards and scholarships of $17.7m in F2020, $16.3m in F2019, and $14.2m in F2018 from program costs and included these figures in grants. Ci reported administrative and fundraising costs from the charity's T3010 filings with the CRA. Ci removed amortization from program, administrative, and fundraising costs on a pro-rata basis. Ci could not break out changes in government vs. non-government deferred contributions and therefore could not adjust for deferred donations. Similarly, Ci could not differentiate between donor-endowed and board-endowed funds and therefore could not adjust the reported funding reserves accordingly.  
Salary Information
| | |
| --- | --- |
| $350k + | 0 |
| $300k - $350k | 1 |
| $250k - $300k | 0 |
| $200k - $250k | 0 |
| $160k - $200k | 3 |
| $120k - $160k | 2 |
| $80k - $120k | 4 |
| $40k - $80k | 0 |
| < $40k | 0 |
Information from most recent CRA Charities Directorate filings for F2020