STAR RATING

Ci's Star Rating is calculated based on the following independent metrics:
RESULTS REPORTING
Grade based on the charity's public reporting of the work it does and the results it achieves.
DEMONSTRATED IMPACT
The demonstrated impact per dollar Ci calculates from available program information.
NEED FOR FUNDING
Charity's cash and investments (funding reserves) relative to how much it spends on programs in most recent year.
CENTS TO THE CAUSE
For a dollar donated, after overhead costs of fundraising and admin/management (excluding surplus) 89 cents are available for programs.
My anchor
About Daily Bread Food Bank:
Daily Bread Food Bank is a 4-star charity with Good impact. The charity is one of Canada's largest food banks and has a good results reporting grade. 
Founded in 1983, Daily Bread Food Bank (Daily Bread) works towards long-term solutions to end hunger and poverty and runs innovative programs to support individuals experiencing hunger and food insecurity in the Toronto area. According to the charity's 2021 Who's Hungry report, there were 1.45 million visits to Toronto food banks in 2020, a 47% increase compared to the previous year. In F2021, Daily Bread supplied and distributed food to support 189 food programs in the Greater Toronto Area. These programs are run by 126 member agencies, including shelters, meal programs, and other food banks. 
In F2021, Daily Bread distributed approximately 16.9 million pounds of food, a 30% increase from 12.9 million pounds in F2020. In addition to food distribution to member agencies, Daily Bread also prepares home-cooked soups and casseroles from its on-site kitchen, which are delivered to drop-in meal programs and agencies lacking cooking facilities across the city. In F2021, the Daily Bread kitchen distributed 101,440 daily meal servings. In June F2021, the charity had 124,000 client visits which was a 50% increase compared to June F2020. In partnership with Red Cross, Daily Bread also distributed 10,643 meals to isolation programs in F2021. 
Daily Bread Food Bank's research and advocacy division explores hunger and poverty in Toronto and advocates for policy change. For more than two decades, Daily Bread has published the annual Who's Hungry report, profiling experiences of poverty and food insecurity in the city of Toronto. Every year, surveys are conducted throughout the Daily Bread agency network. The 2021 Who's Hungry report used data collected from 1,347 surveys and 17 phone interviews. The report also used 164 follow-up surveys from participants from the 2020 special covid-19 report, Hunger Lives Here. 
Daily Bread's advocacy work focuses on tackling deep poverty, affordable housing, food access, and economic and social resiliency. In F2021, the charity collected 15,031 petition signatures calling for Ontario to reduce poverty by 50% by 2030. Daily Bread sent 441 letters to City Councillors advocating for affordable housing policies and had 12 meetings with federal and provincial elected representatives.  
My anchor
Results and Impact
In F2021, Daily Bread Food Bank distributed 16.9 million pounds of food to individuals experiencing food insecurity. The food distributed was 33.2% vegetables, 15.2% grains, 14.6% meat and alternatives, 13.7% dairy, 11.9% miscellaneous, 8.0% fruit, 2.0% desserts and snacks, and 1.4% household.  
While Ci highlights these key results, they may not be a complete representation of Daily Bread Food Bank's results and impact.  
Charity Intelligence gave Daily Bread an impact rating of Good for proven impact per dollar spent.  
Impact Rating: Good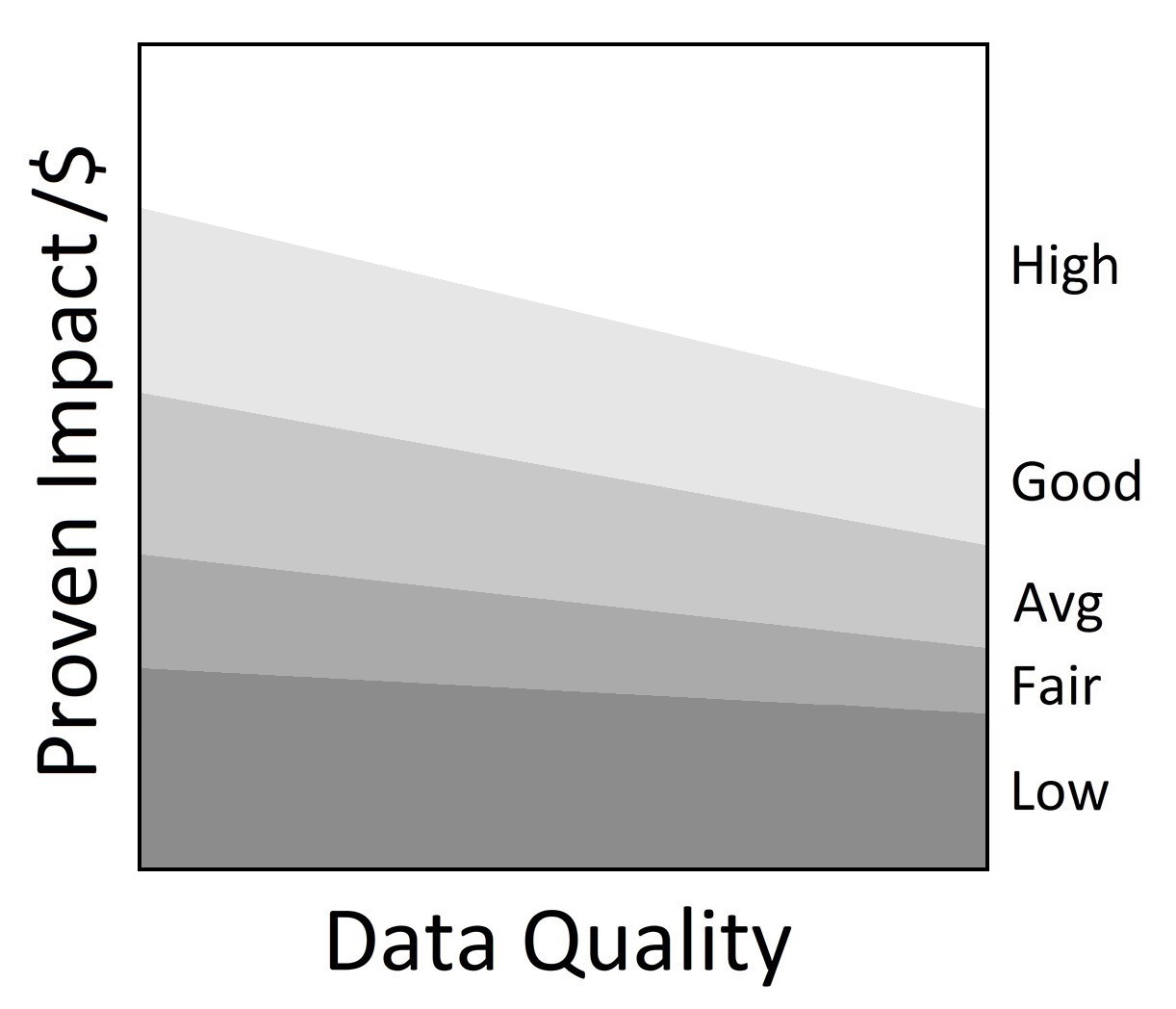 •
My anchor
Daily Bread Food Bank received $30.3m in monetary donations and $29.3m in food donations in F2021. Daily Bread administrative costs are 1% of revenues (excluding investment income) and fundraising costs are 9% of cash donations. This results in overhead costs of 11%. For every dollar donated, 89 cents go towards the charity's programs. This is within Ci's reasonable range for overhead spending.
At the end of F2021, Daily bread had $10.0m in funding reserves in its General Fund and Food Fund, that cover program costs for 0.9 years. The charity also had $23m in. a Board-designated Pandemic Fund, which reflect amounts designated by the Board of Directors for alleviating the effects of the current economic downturn in the city of Toronto. This is an 86% increase from funding reserves of $17.7m in F2020. This increase is due to increased operating cash flow from higher donations during the covid-19 pandemic.   
Daily Bread paid external fundraisers $177k in F2021 to raise $343k for a cost of $0.52 per dollar raised.  
Charity Intelligence has sent this update to Daily Bread Food Bank for review. Comments and edits may be forthcoming.  
Updated on June 24, 2022, by Emma Saganowich.  
Financial Review

Financial Ratios

Fiscal year ending June

2021
2020
2019
Administrative costs as % of revenues
1.3%
1.3%
1.7%
Fundraising costs as % of donations
9.4%
10.3%
25.4%
Total overhead spending
10.7%
11.6%
27.1%
Program cost coverage (%)
317.4%
206.6%
43.2%
Summary Financial Statements

All figures in $000s

2021
2020
2019
Donations
30,330
25,293
8,916
Goods in kind
29,322
25,006
20,808
Government funding
112
81
242
Fees for service
19
167
190
Investment income
229
84
54

Other income

609

871

174

Total revenues

60,621

51,502

30,385

Program costs
10,376
8,564
6,262
Donated goods exp
29,322
25,006
20,808
Administrative costs
769
652
517

Fundraising costs

2,844

2,610

2,262

Total spending

43,311

36,832

29,849

Cash flow from operations
17,310
14,670
536
Capital spending
841
211
2,254
Funding reserves
32,929
17,689
2,706
Note: Ci removed amortization from program, administrative, and fundraising costs based on the charity's allocation in its financial statements. The charity's income statement does not report amortization as a separate line item. Ci removed amortization on a pro-rata basis for this adjustment.
Salary Information
| | |
| --- | --- |
| $350k + | 0 |
| $300k - $350k | 0 |
| $250k - $300k | 0 |
| $200k - $250k | 0 |
| $160k - $200k | 3 |
| $120k - $160k | 4 |
| $80k - $120k | 3 |
| $40k - $80k | 0 |
| < $40k | 0 |
Information from most recent CRA Charities Directorate filings for F2021