STAR RATING

Ci's Star Rating is calculated based on the following independent metrics:
RESULTS REPORTING
Grade based on the charity's public reporting of the work it does and the results it achieves.
DEMONSTRATED IMPACT
The demonstrated impact per dollar Ci calculates from available program information.
NEED FOR FUNDING
Charity's cash and investments (funding reserves) relative to how much it spends on programs in most recent year.
CENTS TO THE CAUSE
For a dollar donated, after overhead costs of fundraising and admin/management (excluding surplus) 57 cents are available for programs.
My anchor
About Operation Smile Canada:
Operation Smile Canada is a 3-star charity with average demonstrated impact. The charity has an average Results Reporting grade of B with overhead costs outside Ci's reasonable range.
Founded in 2011, Operation Smile Canada (OSC) raises money primarily to support programs conducted by Operation Smile (OS), headquartered in Virginia, US. Operation Smile began in 1982 by the American plastic surgeon, William Magee, and his wife Kathy. Its expertise is in treating cleft lip and cleft palate. Operation Smile's mission is to use its expertise in treating cleft lip and cleft palate surgery to people where it's needed most. Over 6,000 doctors volunteer with Operation Smile to go abroad and do cleft palate surgeries and other medical procedures. In F2022, Operation Smile Canada contributed 6% of Operation Smile's total funding that supported programs in 21 countries.
Operation Smile Canada reports that every three minutes, a child is born with a cleft lip or cleft palate. This is approximately 175,000 children each year. OSC states that children born with cleft lip or cleft palate are at nine times the normal risk of dying in their first year of life. 
Surgical Programs - 31% of program spending. OS provides corrective cleft surgery to children and young adults. In F2022, Operation Smile Canada funded 2,833 surgeries, a 54% increase since F2020.
Comprehensive Care Centres – 26% of program spending. Comprehensive care centres provide medical and counseling services to local communities. In F2022, OSC's funding supported 13 care centres in 11 countries, including one new centre in Guatemala. These care centres provide care in 24 specialties. In F2022, 37,739 children received cleft care at these care centres.
Local Medical Programs – 22% of program spending. OS partners with local healthcare providers to deliver cleft surgeries and other medical care in developing countries. This includes nutritional programs and pre/post-operative care. In Bolivia, 203 patients received cleft surgeries through a local medical program in F2022.
Training & Education – 21% of program spending. OS trains healthcare professionals in best practices in cleft surgeries and pre/post-operative care. It also trains patient advocates who help enlist patients for cleft surgeries and other medical care. In Africa, OS trained 1,664 people in American Heart Association training, basic life support skills, pediatric advanced life support, and advanced cardiac life support training. It also trained 149 doulas, midwives, and community health workers.
My anchor
Results and Impact
Operation Smile Canada markets that cleft lip and cleft palate surgery "changes a child's life forever" and can take as little as 45 minutes. It claims to meet or exceed global medical standards and follow "top-notch safety procedures". OSC highlights many stories on its website and in its Smile report that highlight the lasting changes from the surgery in the lives of children. Operation Smile Canada does not report the results of its surgeries or medical programs on its website.
Learn more about the impact of cleft surgery medical missions.
While Ci highlights these key results, they may not be a complete representation of Operation Smile Canada's results and impact. 
Charity Intelligence has given Operation Smile an Average impact rating based on demonstrated impact per dollar spent.
Impact Rating: Average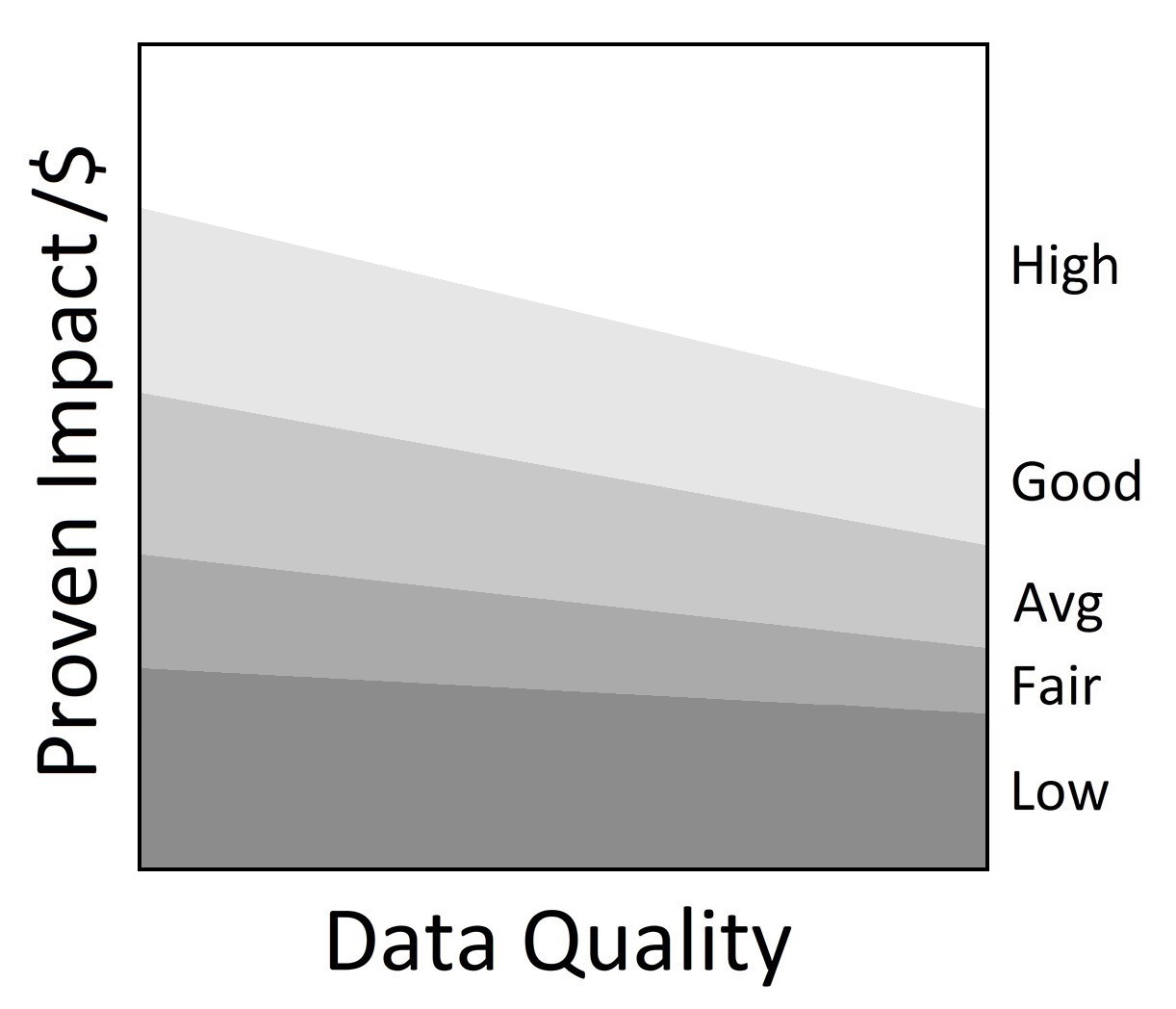 •
My anchor
Operation Smile Canada received Canadian donations of $15.4m in F2022. It has doubled its donations since 2015 from $7.6 million. Operation Smile's administrative costs are 10% of revenues and fundraising costs are 33% of donations. This means Operation Smile's total overhead costs are 43%. For every dollar donated, 57 cents go to the cause. This exceeds Ci's reasonable range for overhead spending and has been so since our first analysis in 2011. 
OSC has funding reserves (cash and investments) of $5.9m that cover 8 months of program costs.
In F2022, Operation Smile Canada significantly increased its spending on external fundraisers (third-party companies). OSC paid external fundraisers $716,000, a 3.6-fold increase over $155,000 spent in F2021. External fundraisers raised $575,000. As such, the cost to raise one dollar through external fundraisers is $1.25. This is an increase from the cost to raise one dollar through external fundraisers in F2021, which was 59 cents. For donors looking to support Operation Smile Canada, it is likely cheaper to give directly through the charity's website.
Operation Smile Canada advertises that cleft surgery can cost as little as $240. Based on 31% of program costs going to surgeries, Ci calculates that the total operating cost of surgeries is $4.9m in F2022. This means on average each surgery costs $1,714.
This charity report is an update that was sent to Operation Smile Canada for review. Changes and edits may be forthcoming. 
Updated on May 9, 2023 by Emily Downing.
Financial Review

Financial Ratios

Fiscal year ending June

2022
2021
2020
Administrative costs as % of revenues
10.2%
10.2%
10.1%
Fundraising costs as % of donations
33.0%
28.3%
27.7%
Total overhead spending
43.1%
38.5%
37.8%
Program cost coverage (%)
65.3%
77.7%
46.4%
Summary Financial Statements

All figures in $000s

2022
2021
2020
Donations
15,411
14,685
14,371
International donations
0
700
500

Other income

215

45

42

Total revenues

15,626

15,430

14,912

Program costs - International
7,976
7,065
6,909
Program costs - Canada
1,018
471
603
Administrative costs
1,589
1,568
1,507
Fundraising costs
5,080
4,154
3,985

Other costs

(1)

0

0

Total spending

15,662

13,259

13,005

Cash flow from operations
(37)
2,170
1,908
Capital spending
0
0
0
Funding reserves
5,873
5,857
3,487
Note: Ci adjusted for amounts receivable from the US-Operation Smile, reducing international donations by $700k and reducing other revenue by $78k (increasing other revenue by $3k in F2021). Ci adjusted for amounts due to OS, reducing program costs by $470k in F2020. Ci reported loss (gain) on foreign exchange as other income, affecting administrative costs by $1k in F2022, ($53) in F2021, and ($258) in F2020. None of these financial adjustments had a material effect on OSC's financial ratios.
Salary Information
| | |
| --- | --- |
| $350k + | 0 |
| $300k - $350k | 0 |
| $250k - $300k | 1 |
| $200k - $250k | 0 |
| $160k - $200k | 0 |
| $120k - $160k | 3 |
| $80k - $120k | 4 |
| $40k - $80k | 2 |
| < $40k | 0 |
Information from most recent CRA Charities Directorate filings for F2022