STAR RATING

Ci's Star Rating is calculated based on the following independent metrics:
RESULTS REPORTING
Grade based on the charity's public reporting of the work it does and the results it achieves.
DEMONSTRATED IMPACT
The demonstrated impact per dollar Ci calculates from available program information.
NEED FOR FUNDING
Charity's cash and investments (funding reserves) relative to how much it spends on programs in most recent year.
CENTS TO THE CAUSE
For a dollar donated, after overhead costs of fundraising and admin/management (excluding surplus) 88 cents are available for programs.
My anchor
About Samaritan's Purse Canada:
Founded in 1973, Samaritan's Purse Canada (SPC) is the Canadian chapter of Samaritan's Purse, a Christian evangelical relief and development charity that provides aid to people in need. The charity aims to support victims of war, disease, disaster, poverty, famine, and persecution. Assistance is offered to all people regardless of their religious faith, race, gender, or socio-economic standing. Samaritan's Purse serves the Church worldwide to promote the Gospel of the Lord Jesus Christ. Franklin Graham, President and CEO of Samaritan's Purse Canada, has stated strong beliefs on homosexuality and Islam, to which Samaritan's Purse has responded.
Samaritan's Purse Canada runs one main program, Operation Christmas Child, as well as a variety of international programs spanning from water projects to human trafficking prevention. SPC also has Ministry Work programs, both internationally and domestically. 
Operation Christmas Child represented 50% of annual program spending in F2020. This program collects shoeboxes from Canadian donors and distributes them to children living in desperate situations around the world. Items typically provided by donors in shoeboxes include toys, school supplies, bibles, and accessories. Samaritan's Purse reports that 10,569,405 children in 112 countries received a shoebox gift in F2020. Following receiving a shoebox, children are invited to participate in SPC's 12-lesson Bible study course, The Greatest Journey. Since 2009, more than 23.3 million children have enrolled in The Greatest Journey.
International programming represented 47% of program spending in F2020. Samaritan's Purse Canada operates a variety of international programs relating to agriculture, education, human trafficking prevention, and health. In F2020, SPC responded to 25 disasters in 12 US states, trained 3,292 people in livelihood skills, and treated an overflow of nearly 300 patients in the 68-bed Emergency Field Hospital it airlifted into Cremona, Italy during the covid-19 pandemic. The charity also reports that it reached 30 countries with covid-19 relief projects, constructed 120 latrines, and distributed 1,521 animals to families in need. Additionally, 135,000 women benefitted from SPC's women's programs.
The remaining 3% of F2020 program spending went to North American ministries programming. SPC describes some of its ministry work as providing children with opportunities to experience God's love. This often includes provision of food, counselling, education, and "hearing the Good News of Jesus Christ." 
My anchor
Results and Impact
Samaritan's Purse Canada reports that Operation Christmas Child has taught 16.6 million children in 114 countries to be faithful followers of Jesus Christ. SPC reported that in F2020, 2.3 million children decided to follow Christ as Savior and Lord due to The Greatest Journey program. 
In response to the covid-19 pandemic, Samaritan's Purse implemented water, sanitation, and hygiene projects in 21 countries. It also installed 8 water treatment systems in Honduras and Nicaragua following Hurricane Eta, which provided over 300k litres of clean water to those in need. Cumulatively, the charity highlights transforming the lives of more than 1.5 million people around the world through its water projects.
During covid-19, SPC's field hospital in Italy was at full capacity and treated 281 patients. Other disaster relief efforts include the 23 tons of emergency relief supplies SPC airlifted into Armenia, and 123 tons into Tigray, which contained 76 tons of supplemental nutrition for 44,000 people.
While Ci highlights these key results, they may not be a complete representation of Samaritan's Purse Canada's results and impact.
Charity Intelligence has given Samaritan's Purse a Low impact rating based on demonstrated impact per dollar spent.
Impact Rating: Low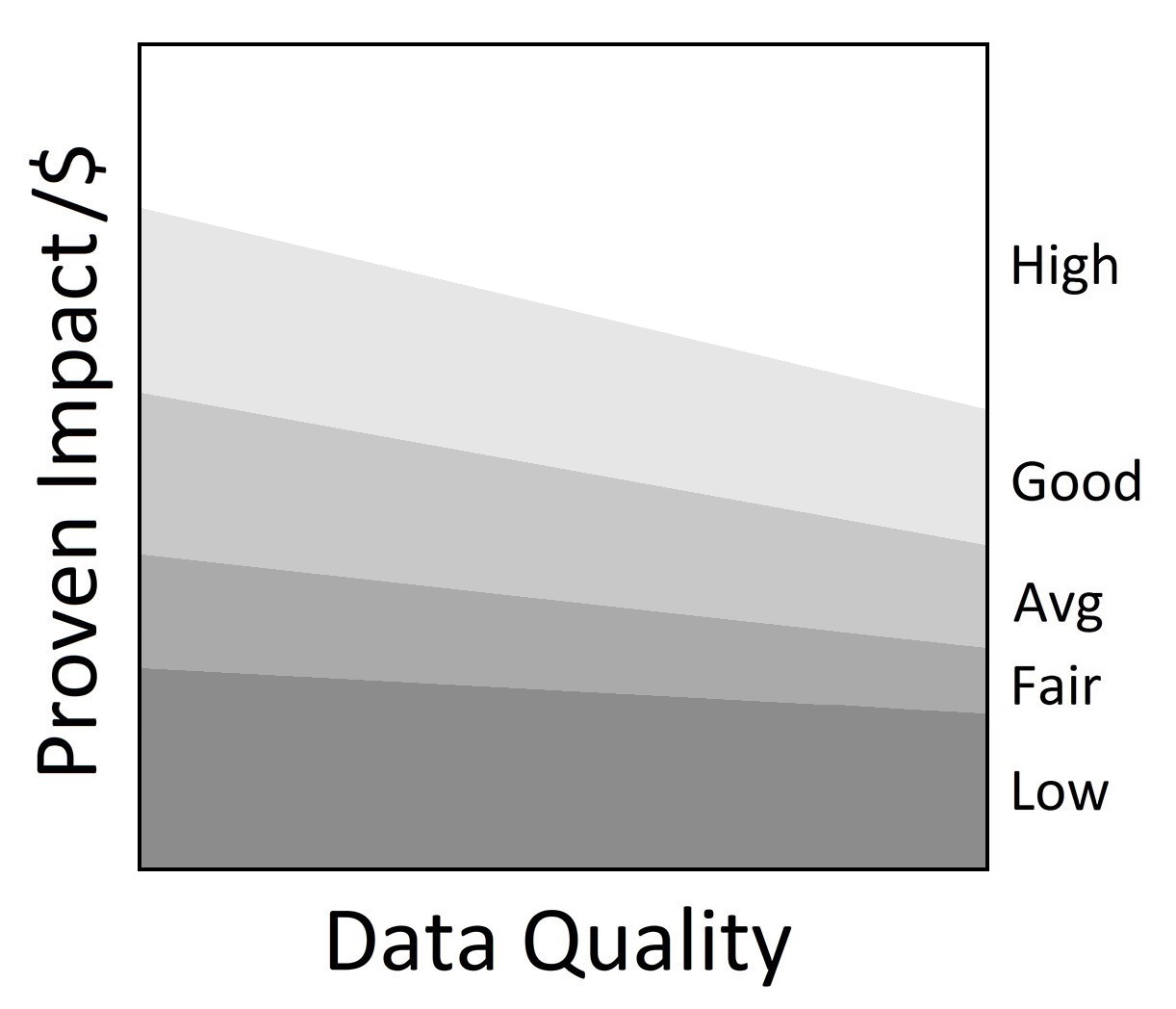 •
My anchor
Samaritan's Purse Canada is a Major 100 charity, meaning it is one of Canada's largest charities in terms of donations. The charity received $30.5m in donations in F2020. The charity also received $14.8m in donated shoeboxes for Operation Christmas Child. Administrative costs are 7% of revenues and fundraising costs are 5% of donations. For every dollar donated, 88 cents go the cause. This is within Ci's reasonable range for overhead spending.
Funding reserves of $20.4m can cover 1.1 years of annual program costs.
This charity report is an update that has been sent to Samaritan's Purse Canada for review. Changes and edits may be forthcoming.
Updated on July 14, 2021 by Rachel Leteta.
Financial Review

Financial Ratios

Fiscal year ending December

2020
2019
2018
Administrative costs as % of revenues
7.2%
7.4%
8.0%
Fundraising costs as % of donations
4.7%
5.8%
6.2%
Total overhead spending
11.9%
13.2%
14.2%
Program cost coverage (%)
110.3%
62.1%
70.9%
Summary Financial Statements

All figures in $000s

2020
2019
2018
Donations
30,479
24,103
24,968
International donations
0
3,164
3,650
Goods in kind
14,830
22,291
23,807
Government funding
0
269
218

Investment income

101

70

357

Total revenues

45,410

49,896

53,000

Program costs - International
10,351
10,682
11,159
Program costs - Canada
8,176
9,911
9,717
Donated goods exp
14,830
22,291
23,807
Administrative costs
3,263
3,681
4,204

Fundraising costs

1,436

1,402

1,542

Total spending

38,056

47,966

50,431

Cash flow from operations
7,353
1,930
2,569
Capital spending
247
2,590
7,667
Funding reserves
20,439
12,789
14,803
Note: Ci did not report loss on sale of capital assets, decreasing revenues by $123k in F2019, and $36k in F2018. Amortization has been removed from Canadian programming, administrative, and fundraising costs on a pro-rata basis. Donated goods were removed from Canadian program costs and listed as a separate expense. The charity has not yet posted its F2020 T3010a filing with the CRA. In past years, the T3010 has been used to make adjustments for international donations and government revenue. Some figures may need to be adjusted once it is available.
Salary Information
| | |
| --- | --- |
| $350k + | 0 |
| $300k - $350k | 0 |
| $250k - $300k | 1 |
| $200k - $250k | 0 |
| $160k - $200k | 0 |
| $120k - $160k | 6 |
| $80k - $120k | 3 |
| $40k - $80k | 0 |
| < $40k | 0 |
Information from most recent CRA Charities Directorate filings for F2019