STAR RATING

Ci's Star Rating is calculated based on the following independent metrics:
RESULTS REPORTING
Grade based on the charity's public reporting of the work it does and the results it achieves.
DEMONSTRATED IMPACT
The demonstrated impact per dollar Ci calculates from available program information.
NEED FOR FUNDING
Charity's cash and investments (funding reserves) relative to how much it spends on programs in most recent year.
CENTS TO THE CAUSE
For a dollar donated, after overhead costs of fundraising and admin/management (excluding surplus) 42 cents are available for programs.
My anchor
About CODE:
CODE is a 4-star rated charity with a high results reporting grade and funding reserves that can cover over three years of program costs. It is financially transparent and has high demonstrated impact but has overhead spending outside of Ci's reasonable range.
Founded in 1959, CODE (Canadian Organization for Development Through Education) is a charity that promotes education in poor communities in Africa. CODE's mission is to create a world where everyone can become literate and educated regardless of their background. The charity reports that 88% of children aged six to 14 in Sub-Saharan Africa do not meet minimum literacy levels. It also reports that a child whose mother is literate is 50% more likely to live past the age of five. CODE's charitable programs are Literacy and Research Initiatives.
A Charity Intelligence 2021 Top 10 International Aid Impact Charity 
CODE's main program is Literacy. As part of this program, CODE works with local organizations to distribute culturally relevant books and learning materials to kids. It also provides teachers and librarians with training workshops to improve the quality of education in schools. In F2021, CODE distributed 98,187 books to schools and libraries. Its literacy programs reached 244,172 kids during the year. CODE ran literacy programs in Ghana, Liberia, Mozambique, and Sierra Leone in F2021.
The charity's Research Initiatives program gives grants to African researchers to conduct studies on literacy in their own countries. In 2020, four new grants were awarded for literacy research related to girls' sexual and reproductive health. CODE's Literary Awards program gave money and recognition to authors of First Nations, Inuit, and Métis young adult literature. This program ended in 2020.
My anchor
Results and Impact
In F2021, CODE reports that 73% of students in the Reading Ghana literacy program showed improvement in their literacy skills.
While Ci highlights these key results, they may not be a complete representation of CODE's results and impact. 
Charity Intelligence has given CODE a High impact rating based on demonstrated impact per dollar spent. 
A Charity Intelligence 2021 Top 10 International Aid Impact Charity
Impact Rating: High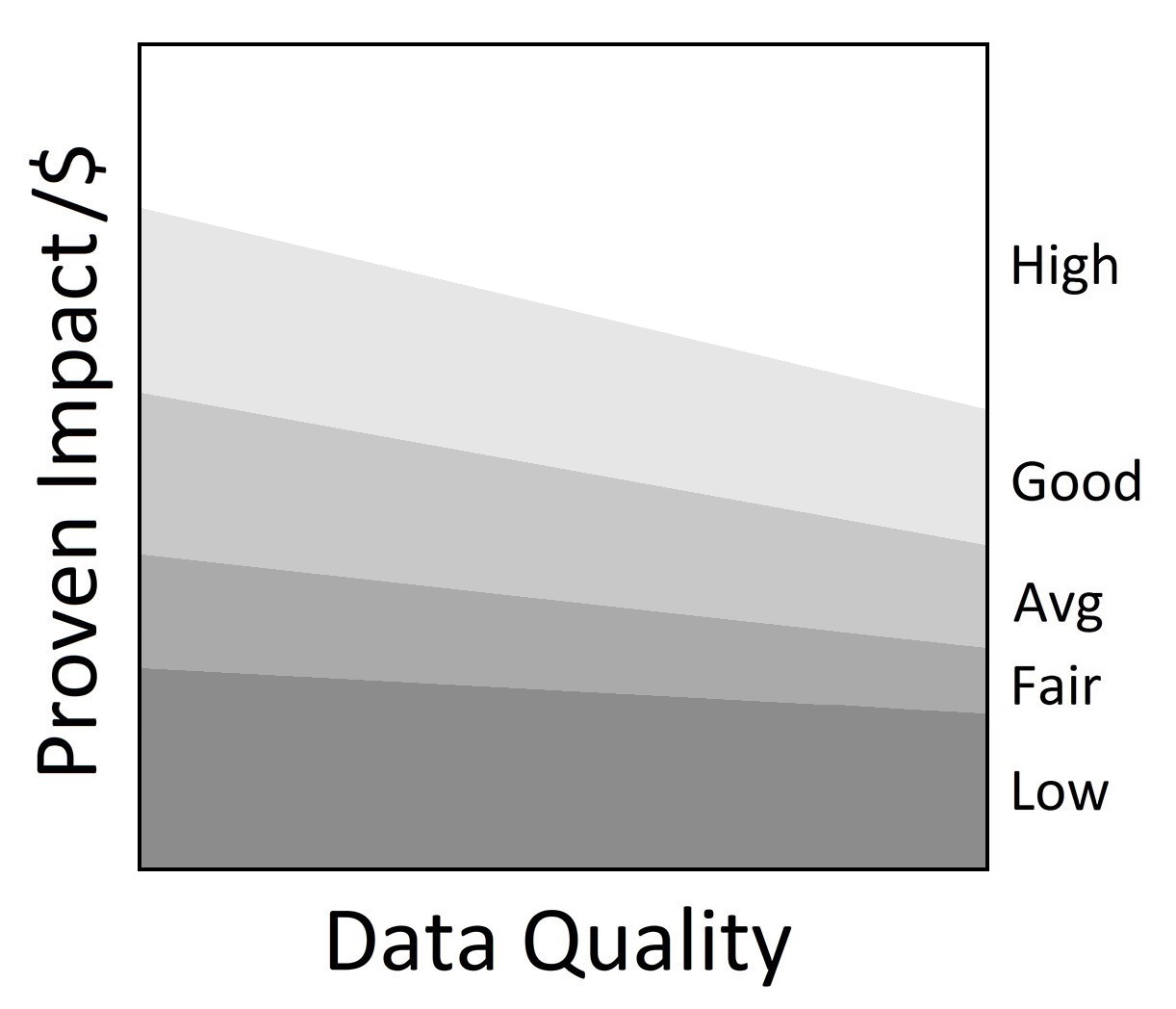 •
My anchor
Ci has consolidated the audited financial statements of CODE with the statements of CODE Foundation. Ci has included a designated gift of $869,793 from CODE to CODE Foundation in donations because this money was never recognized as revenue by CODE. The charity reports that these gifts were recorded as a liability by CODE upon receipt. The liability was reduced when the money was sent to CODE Foundation.
In F2021, CODE received $1.7m in Canadian donations. It also received $3.3m in government funding (35% of total revenue) during the year. CODE earned $4.3m in investment income (45% of total revenue), representing a 26% annual return. The charity's average annual investment return since F2013 is 8%. The average annual return of the S&P 500 from 2013 to 2021 is around 15%.
Administrative costs are 22% of total revenue excluding investment income. Fundraising costs are 35% of Canadian donations. This results in total overhead spending of 58%. For every dollar donated to the charity, 42 cents go to the cause. This is outside of Ci's reasonable range for overhead spending. CODE has been outside of the reasonable range since F2019. CODE has $23.0m in net funding reserves, of which $8.3m is donor-endowed. Excluding donor-endowed funds, the charity's funding reserves can cover annual program costs for around three years and six months.
This charity report is an update that has been sent to CODE for review. Changes and edits may be forthcoming. 
Updated on July 4th, 2022 by Arjun Kapur
Financial Review

Financial Ratios

Fiscal year ending March

2021
2020
2019
Administrative costs as % of revenues
22.4%
20.8%
17.9%
Fundraising costs as % of donations
35.3%
41.5%
29.2%
Total overhead spending
57.7%
62.3%
47.1%
Program cost coverage (%)
347.4%
217.6%
314.4%
Summary Financial Statements

All figures in $000s

2021
2020
2019
Donations
1,717
1,553
1,813
International donations
107
452
113
Goods in kind
32
112
48
Government funding
3,348
3,650
3,093
Investment income
4,294
(1,725)
1,105

Other income

125

46

25

Total revenues

9,622

4,088

6,197

Program costs - International
4,644
5,225
4,220
Donated goods exp
32
112
48
Administrative costs
1,194
1,209
912

Fundraising costs

606

644

529

Total spending

6,476

7,190

5,709

Cash flow from operations
3,146
(3,102)
488
Capital spending
12
56
13
Funding reserves
22,979
18,752
20,250
Note: Ci has consolidated the audited financial statements of CODE and CODE Foundation.   Ci has adjusted for donations paid to CODE by the foundation, affecting revenues by ($1.3m) in F2021, ($1.3m) in F2020, and ($952k) in F2019. Ci adjusted for the amount paid to CODE by the foundation for administration, affecting revenues and expenses by ($20k) in F2021, F2020, and F2019. Investment income is reported as income less portfolio management fees, affecting revenue and expenses by ($81k) in F2022, ($80k) in F2020, and ($81k) in F2019. Program costs were adjusted by changes in advances to program partners to report on a cash basis. This affected expenses by $701k in F2021, $221k in F2020, and ($253k) in F2019.
Salary Information
| | |
| --- | --- |
| $350k + | 0 |
| $300k - $350k | 0 |
| $250k - $300k | 0 |
| $200k - $250k | 0 |
| $160k - $200k | 0 |
| $120k - $160k | 2 |
| $80k - $120k | 6 |
| $40k - $80k | 2 |
| < $40k | 0 |
Information from most recent CRA Charities Directorate filings for F2021