STAR RATING

Ci's Star Rating is calculated based on the following independent metrics:
RESULTS REPORTING
Grade based on the charity's public reporting of the work it does and the results it achieves.
DEMONSTRATED IMPACT
The demonstrated impact per dollar Ci calculates from available program information.
NEED FOR FUNDING
Charity's cash and investments (funding reserves) relative to how much it spends on programs in most recent year.
CENTS TO THE CAUSE
For a dollar donated, after overhead costs of fundraising and admin/management (excluding surplus) 43 cents are available for programs.
My anchor
About CODE:
Founded in 1959, CODE (Canadian Organization for Development through Education) promotes reading and learning in poor communities, particularly in Africa. CODE reports that half of all children aged 6-14 in low- and middle-income countries aren't meeting minimum proficiency goals in reading. CODE aims to enable student learning by increasing their access to qualified educators and locally-relevant, high quality learning materials. CODE actively promotes girls' education by providing gender-conscious reading materials and working systematically to help women become teachers. CODE reports that a child whose mother is literate is 50% more likely to live past the age of five. CODE works primarily through literacy programs, also funding literary awards and research. 
A Charity Intelligence 2021 Top 10 International Aid Impact Charity 
CODE works with local organizations to increase students' access to culturally relevant books and to improve the skills of teachers. In F2020, CODE supported training for 3,914 educators and gave out 68,438 copies of relevant books to students across 1,497 schools. CODE ran literacy programs in Ghana, Liberia, Mozambique, and Sierra Leone in F2020. CODE reports reaching 142,640 students with its programs. CODE runs a Girls accelerated learning initiative to help girls who are reading below their grade level catch up to their classmates. 
CODE's Burt Literary Awards program helps kids access books that they can relate to, with characters, settings, or plotlines that reflect local culture. The awards are given to authors in Africa, the Caribbean, and Canadian First Nations, Inuit, and Métis communities. Authors of winning books receive a cash award, and CODE agrees to buy 2,500 to 12,000 copies of the book. In F2020, 10,000 copies of Burt Award-winning books were delivered to 1,089 schools.  
CODE runs a research initiative to fund African researchers studying education in their own countries. CODE sponsored a report on girls' barriers to education from Chuka University, Kenya in 2019. 
My anchor
Results and Impact
In Liberia, a 2020 study found that 39% of students in the CODE program gained a grade level of reading competence in 9 months as opposed to 11% of non-CODE students. This illustrates both the state of Liberian education as well as the effectiveness of the CODE support system. The same study looked at 240 girls in CODE's girls accelerated learning initiative. It found that 51% of girls were reading at or above their grade level after 4 months of the program. All participants started the program reading below their grade level. 
In Ghana, a study looked at students' ability to read out loud and answer comprehension questions. Primary and middle school students read 62% of words correctly as opposed to 49% in the control group. They answered 52% of reading comprehension questions correctly as opposed to 36% in the control. High school students performed even better with 87% accuracy in reading out loud (compared to 68%) and 68% accuracy on comprehension questions (as opposed to 31%). 
While Ci highlights these key results, they may not be a complete representation of CODE's results and impact. 
Charity Intelligence has given CODE a High impact rating based on demonstrated impact per dollar spent. 
A Charity Intelligence 2021 Top 10 International Aid Impact Charity
Impact Rating: High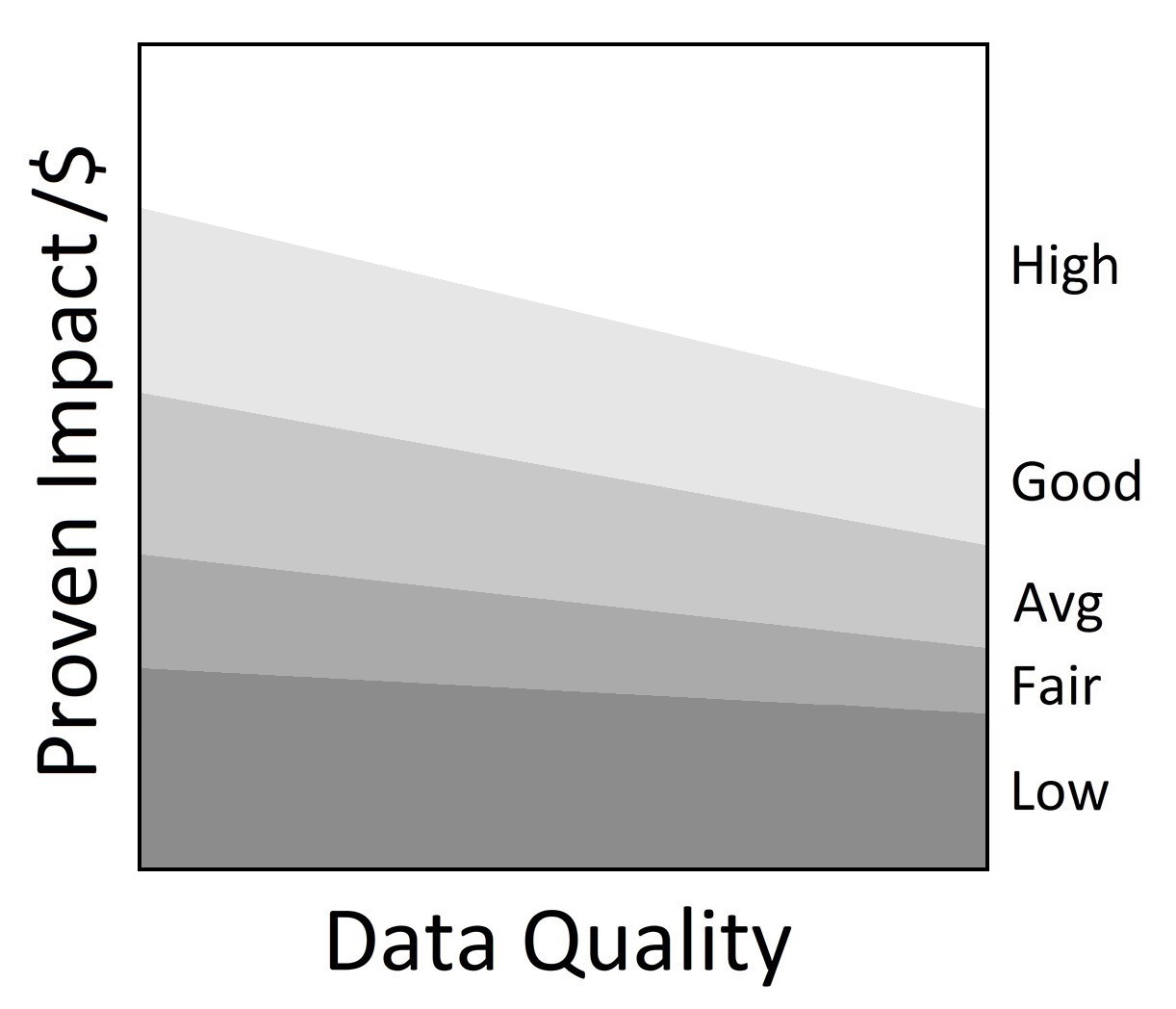 •
My anchor
Ci has consolidated the audited financial statements of CODE with the statements of CODE Foundation.  
CODE received donations of $1.8m in F2020. The charity received $3.8m in government funding, representing 66% of total income before investment loss. In F2020, administrative costs are 21% of revenues, and fundraising costs are 36% of donations. This results in total overhead costs of 57%. For every dollar donated, 43 cents go to the cause, which is outside Ci's reasonable range for overhead spending. 
CODE has funding reserves of $18.8m, of which $8.3m is donor-endowed. Excluding donor-endowed funds, the charity's reserves could cover program costs for 2.3 years.  
This charity report is an update that has been sent to CODE for review. Changes and edits may be forthcoming. 
Updated on June 15, 2021 by Asha McMullin
Financial Review

Financial Ratios

Fiscal year ending March

2020
2019
2018
Administrative costs as % of revenues
21.2%
17.9%
16.1%
Fundraising costs as % of donations
36.2%
28.2%
15.5%
Total overhead spending
57.4%
46.1%
31.6%
Program cost coverage (%)
228.1%
294.8%
279.0%
Summary Financial Statements

All figures in $000s

2020
2019
2018
Donations
1,780
1,877
2,276
Goods in kind
112
48
165
Government funding
3,762
3,141
2,778
Investment income
(1,725)
1,105
148

Other income

46

25

28

Total revenues

3,975

6,197

5,395

Program costs - International
5,004
4,473
4,695
Program costs - Canada
0
0
0
Donated goods exp
112
48
165
Administrative costs
1,209
912
843

Fundraising costs

644

529

353

Total spending

6,969

5,962

6,056

Cash flow from operations
(2,994)
235
(661)
Capital spending
56
13
16
Funding reserves
18,752
20,250
20,227
Note: Ci has consolidated the audited financial statements of CODE and CODE Foundation.   Ci has adjusted for donations paid to CODE by the foundation, affecting revenues by ($1.3m) in F2020, ($952k) in F2019, and ($862k) in F2018. Ci adjusted for the amount paid to CODE by the foundation for administration, affecting revenues and expenses by ($20k) in F2020, ($20k) in F2019, and ($20k) in F2018. Ci adjusted for the amount donated to the foundation by CODE affecting revenue by ($113k) in F2020. Investment income is reported as income less portfolio management fees, affecting revenue and expenses by ($80k) in F2020, ($81k) in F2019, and ($82k) in F2018.
Salary Information
| | |
| --- | --- |
| $350k + | 0 |
| $300k - $350k | 0 |
| $250k - $300k | 0 |
| $200k - $250k | 0 |
| $160k - $200k | 0 |
| $120k - $160k | 1 |
| $80k - $120k | 7 |
| $40k - $80k | 2 |
| < $40k | 0 |
Information from most recent CRA Charities Directorate filings for F2020