STAR RATING

Ci's Star Rating is calculated based on the following independent metrics:
RESULTS REPORTING
Grade based on the charity's public reporting of the work it does and the results it achieves.
DEMONSTRATED IMPACT
The demonstrated impact per dollar Ci calculates from available program information.
NEED FOR FUNDING
Charity's cash and investments (funding reserves) relative to how much it spends on programs in most recent year.
CENTS TO THE CAUSE
For a dollar donated, after overhead costs of fundraising and admin/management (excluding surplus) 91 cents are available for programs.
My anchor
About Rotary Foundation Canada:
Founded in 1917, Rotary Foundation Canada's mission is to advance goodwill and peace by improving global outcomes in health, education, and poverty. It funds aid initiatives along with Rotary International, a global service organization of more than 1.2 million members. There are more than 700 Canadian clubs registered with Rotary International. Rotary Foundation Canada receives most of its donations from these clubs.
Rotary Foundation International runs three core programs. These include global projects, PolioPlus, and district projects.
Global projects were 61% of program costs in F2020. In 2015, the charity entered into a five-year agreement with Global Affairs Canada (GAC) to receive $6 million for global aid initiatives. These projects focused on seven key areas, including basic education and literacy; disease prevention and treatment; maternal and child health; peacebuilding and conflict prevention; water, sanitation, and hygiene; economic and community development; and supporting the environment. Between 2015 and 2021, Rotary Foundation Canada states that it funded 143 projects through the GAC partnership, reaching around 150,000 children. It also helped 2,600 women receive skills training and 5,500 mothers access care during pregnancy or while giving birth.
PolioPlus made up 23% of program costs in F2020. These programs send funding and volunteers for polio elimination efforts around the world. The charity does not report on its annual contributions to these efforts, but the World Health Organization states that worldwide polio cases have greatly declined since 1988. There were 33 reported polio cases in 2018, a decrease of more than 99% over 30 years.
District projects were 16% of program costs. These include local projects led by Canadian clubs to help address needs in their communities. Previous projects have included a conference of over 350 attendees to discuss conflict and peacebuilding. The charity does not report on Canadian projects that it funded in F2020.
My anchor
Results and Impact
Through its partnership with Global Affairs Canada, Rotary Foundation Canada states that it has helped around 825,000 people from 11 countries gain access to clean water and sanitation. This included 775,000 people in Africa, 35,000 people in South America, 9,500 people in Asia, and 5,300 people in South America.
While Ci highlights these key results, they may not be a complete representation of Rotary Foundation Canada's results and impact.
Charity Intelligence has evaluated Rotary Foundation Canada and found the charity to have Low demonstrated impact per dollar. 
Impact Rating: Low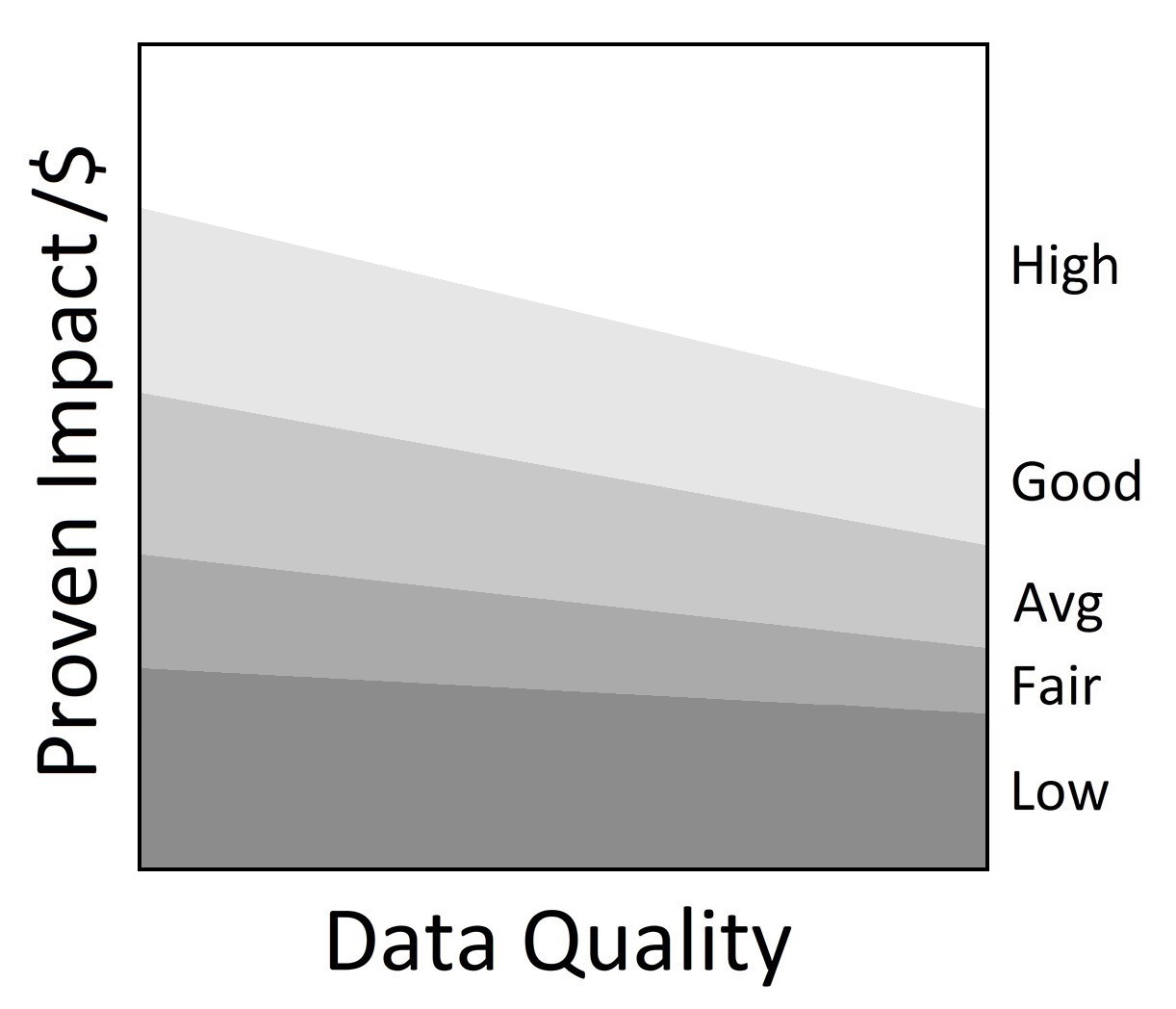 •
My anchor
Rotary Foundation Canada received donations of $9.1m in F2020. It also received $1.4m in government funding, representing 12% of revenues. Administrative costs are 4% of revenues (less investment income) and fundraising costs are 5% of donations. This results in total overhead spending of 9%. For every dollar donated to the charity, 91 cents go to the cause. This is within Ci's reasonable range for overhead spending.
Rotary Foundation Canada has $51.9m in funding reserves, of which $15.6m is donor-endowed. Excluding donor-endowed funds, the charity can cover around 5.8 years of annual program costs with its existing reserves.
The charity's auditors state that some of its programs are run through Rotary Foundation International. In F2020, included in the charity's cost allocations is $639k in program costs paid to Rotary Foundation International, as well as $399k paid for fundraising and $301k paid for administration. During the year, the charity's unpaid balances to Rotary Foundation International increased by $2.0m.
According to its annual CRA filings, Rotary Foundation Canada uses external fundraisers. In F2020, it paid external fundraisers $40k to raise $838k, at a cost of $0.05 per dollar raised.
Charity Intelligence has sent this update to Rotary Foundation Canada for review. Changes and edits may be forthcoming.
Updated on August 11, 2021 by Eric Zhao.
Financial Review

Financial Ratios

Fiscal year ending June

2020
2019
2018
Administrative costs as % of revenues
3.9%
3.9%
2.2%
Fundraising costs as % of donations
4.8%
4.9%
4.3%
Total overhead spending
8.7%
8.8%
6.5%
Program cost coverage (%)
583.0%
389.3%
459.8%
Summary Financial Statements

All figures in $000s

2020
2019
2018
Donations
9,091
8,954
9,244
Government funding
1,385
1,196
1,012

Investment income

1,120

3,091

2,827

Total revenues

11,596

13,241

13,083

Program costs - International
5,240
7,894
5,862
Program costs - Canada
1,771
1,777
1,714
Administrative costs
404
396
224
Fundraising costs
439
434
395

Other costs

(863)

724

(289)

Total spending

6,991

11,226

7,906

Cash flow from operations
4,605
2,015
5,177
Capital spending
0
0
0
Funding reserves
51,930
49,004
44,804
Note: Ci reported government funding from the charity's T3010 filings and removed the amounts from donations. Ci reported international program spending from T3010 filings and removed the amounts from Canadian program costs. To report on a cash basis, Ci adjusted international programs by changes in amounts due to Rotary Foundation International. This affected expenses by ($2.0m) in F2020, $476k in F2019, and ($1.3m) in F2018. Ci included foreign currency losses (gains) in other income, affecting expenses by ($863k) in F2020, $724k in F2019, and ($289k) in F2018.
Salary Information
| | |
| --- | --- |
| $350k + | 0 |
| $300k - $350k | 0 |
| $250k - $300k | 0 |
| $200k - $250k | 0 |
| $160k - $200k | 0 |
| $120k - $160k | 0 |
| $80k - $120k | 0 |
| $40k - $80k | 1 |
| < $40k | 0 |
Information from most recent CRA Charities Directorate filings for F2020