STAR RATING

Ci's Star Rating is calculated based on the following independent metrics:
RESULTS REPORTING
Grade based on the charity's public reporting of the work it does and the results it achieves.
DEMONSTRATED IMPACT
The demonstrated impact per dollar Ci calculates from available program information.
NEED FOR FUNDING
Charity's cash and investments (funding reserves) relative to how much it spends on programs in most recent year.
CENTS TO THE CAUSE
For a dollar donated, after overhead costs of fundraising and admin/management (excluding surplus) 63 cents are available for programs.
My anchor
About Grocery Foundation:
Founded in 1979, Grocery Foundation fundraises and provides grants for school nutrition programs (SNPs) across the country. The charity states that at least one in five Canadian children lives in a home struggling with food insecurity. To address this problem, Grocery Foundation funds programs that offer breakfast to all students in a participating school. Grocery Foundation aims to reach underprivileged children without creating stigma or singling out individual students. Grocery Foundation is mainly based in Ontario, but has recently expanded to Western Canada and is seeking to expand further. In F2019, Grocery Foundation raised $5.5m in donations and gave away $1.5m to 18 Canadian charities. Its three largest grant recipients were Kids Help Phone ($664k), Food4Kids ($200k), and Toronto Foundation for Student Success ($173k).
Grocery Foundation runs two programs to address child hunger: School Breakfasts and Toonies for Tummies.
School Breakfast Programs represented 64% of program costs in F2019. The program provides vouchers to Ontario schools that are redeemable for discounted breakfast foods. Grocery Foundation partners with a variety of grocery stores to provide vouchers, including Sobeys, FreshCo, Foodland, Metro, Food Basics, and Longo's. According to the charity, its vouchers can help SNPs save approximately 50% on their food costs. In F2019, Grocery Foundation supported 1,485 school programs that served 1,104,962 students daily.
The Toonies for Tummies campaign represented 36% of program costs in F2019. The program encourages shoppers at over 600 participating grocery stores to donate $2 at checkout. Donations collected by the campaign are given to SNPs at local schools. The campaign operates in partnership with Breakfast Club of Canada and Student Nutrition Ontario. In F2019, the campaign cost $0.5m and raised $2.2m, at a cost of 23 cents per dollar raised.
Grocery Foundation's main fundraising event is the Night to Nurture gala dinner, which features a silent auction and live entertainment. In partnership with Kids Help Phone, the annual event takes place in February at the Metro Toronto Convention Centre. The F2019 gala raised $1.4m (net of fundraising costs), down from $1.8m in F2018. Grocery Foundation donates 50% of proceeds from the gala to Kids Help Phone each year.
My anchor
Results and Impact
Charity Intelligence rates Grocery Foundation as Fair impact based on demonstrated impact per dollar spent.
According to the charity, students who regularly eat breakfast experience a 17% improvement in graduation rates compared to their peers. In February 2019, Grocery Foundation supported new research by the C. D. Howe Institute on the impact of student nutrition programs. The study found that nutrition programs offer short-term benefits of alleviating hunger, but it did not find sufficient evidence to link nutrition programs to improvements in students' learning ability.
While Ci highlights these key results, they may not be a complete representation of Grocery Foundation's results and impact.
Impact Rating: Fair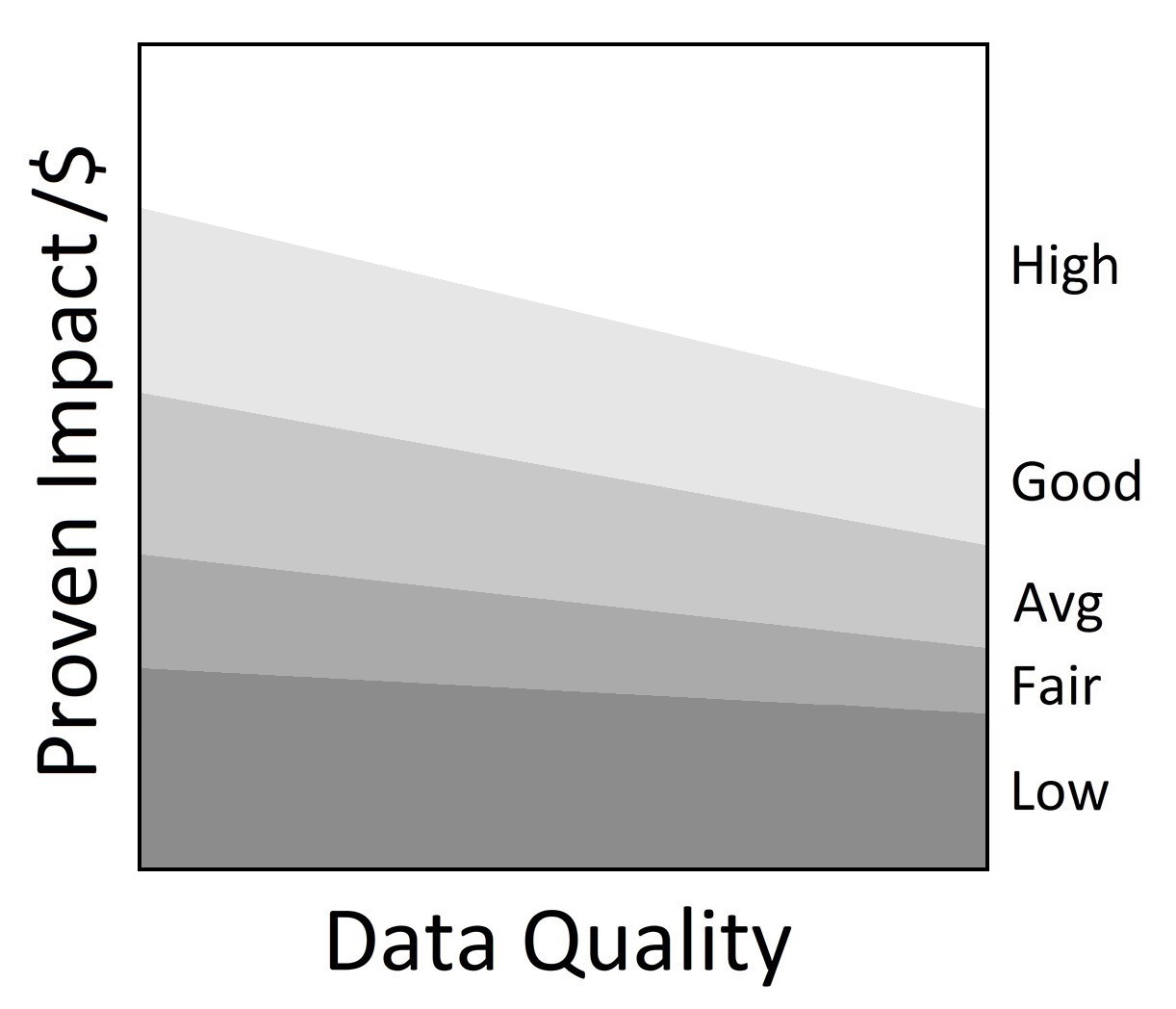 •
My anchor
Grocery Foundation is a Large charity, with donations of $5.5m in F2019. Administrative costs are 3% of revenues (less investment income) and fundraising costs are 34% of donations. This means that total overhead spending is 37%. For every dollar donated to the charity, 63 cents go to the cause. This falls just outside of Ci's reasonable range for overhead spending. Historically, Grocery Foundation has been within the reasonable range. However, it spent $1.8m on fundraising through its gala dinner in F2019, a 36% increase from F2018. This resulted in a higher fundraising ratio than in previous years.
Grocery Foundation has funding reserves of $3.8m. Its funding reserves can cover 86% or 10 months of annual program costs and grants.
Grocery Foundation only posts summarized audited financial statements on its website. Grocery Foundation's auditors note that these summarized statements do not contain all disclosures required by Canadian accounting standards for charities and are not a substitute for the complete audited statements. For now, Charity Intelligence has given full marks for financial transparency.
In its annual filings with the Charities Directorate, Grocery Foundation has not reported any full-time or part-time employees since F2016. Grocery Foundation paid $271k in professional and consulting fees in F2019 (down from $301k in F2018).
This report is an update and has been sent to Grocery Foundation for review. Changes and edits may be forthcoming.
Updated June 16, 2020 by Eric Zhao.
Financial Review

Financial Ratios

Fiscal year ending June

2019
2018
2017
Administrative costs as % of revenues
3.3%
3.7%
3.3%
Fundraising costs as % of donations
33.8%
28.2%
27.4%
Total overhead spending
37.1%
31.9%
30.7%
Program cost coverage (%)
85.7%
78.2%
86.4%
Summary Financial Statements

All figures in $000s

2019
2018
2017
Donations
5,454
4,823
4,691
Fees for service
778
663
621
Investment income
111
91
99

Other income

25

72

26

Total revenues

6,368

5,649

5,437

Program costs
2,903
2,530
2,141
Grants
1,491
1,881
1,896
Administrative costs
204
206
178

Fundraising costs

1,845

1,361

1,283

Total spending

6,442

5,979

5,497

Cash flow from operations
(74)
(330)
(60)
Capital spending
1
37
3
Funding reserves
3,765
3,450
3,489
Note: Ci included costs associated with the gala dinner as fundraising costs. Ci reported grants to qualified donees from the charity's T3010 CRA filings. Ci reported amortization from CRA filings and backed the amounts out of program, administrative, and fundraising costs on a pro-rata basis.
Salary Information
| | |
| --- | --- |
| $350k + | 0 |
| $300k - $350k | 0 |
| $250k - $300k | 0 |
| $200k - $250k | 0 |
| $160k - $200k | 0 |
| $120k - $160k | 0 |
| $80k - $120k | 0 |
| $40k - $80k | 0 |
| < $40k | 0 |
Information from most recent CRA Charities Directorate filings for F2019