STAR RATING

Ci's Star Rating is calculated based on the following independent metrics:
RESULTS REPORTING
Grade based on the charity's public reporting of the work it does and the results it achieves.
DEMONSTRATED IMPACT
The demonstrated impact per dollar Ci calculates from available program information.
NEED FOR FUNDING
Charity's cash and investments (funding reserves) relative to how much it spends on programs in most recent year.
CENTS TO THE CAUSE
For a dollar donated, after overhead costs of fundraising and admin/management (excluding surplus) 90 cents are available for programs.
My anchor
About Calgary Drop-in:
Calgary Drop-In Centre is a 3-star charity with Fair demonstrated impact. It has a very good result reporting grade and is financially transparent. The charity has negative net funding reserves due to its $12m in debt., that shows a need for donations.
Established in 1961, Calgary Drop-In Centre (Calgary DI) helps adults at risk of or experiencing homelessness. Calgary DI identifies as a housing-focused emergency shelter. Calgary DI views its emergency shelter as a temporary solution and focuses on helping people exit homelessness and find independent living accommodations. Calgary DI runs programs such as emergency shelter, housing, free goods, and employment services. 
Calgary Drop-In's emergency shelter programs and covid response ($17.8 million of program spending or 62% of program spending) provide access to food, beds, health services, housing support, hygiene services, clothing, and employment services. In F2022, the charity served an average of 446 people each day. Calgary DI served a total of 592,384 meals and served 4,416 unique individuals at the shelter.  
Through its housing programs, ($4.4 million of program spending 15%) Calgary DI works one-on-one with homeless people to find them permanent homes. The charity also provides housing resources for clients to access. In F2022, Calgary DI supported 36 people during its health and resource day, and it connected 21 people to housing supports. 
The Calgary Free Goods Program ($0.9 million of program spending, 3%) provides people with items for their homes, including furniture, kitchenware, computers, mobile phones, small appliances, books, and more. In F2022, Calgary DI provided 191,091 household items to 7,191 people.   
Calgary DI helps homeless people get back to work through free employment services training. Courses include Workplace Hazardous Materials Information System (WHMIS), Standard First Aid, Forklift Operational & Safety, and more. 
Calgary DI also gave 2,733 doses of Naloxone and provided 29,176 health clinic appointments in F2022. Calgary DI's health program is $0.3 million of program spending, 1%. 
My anchor
Results and Impact
In F2022, Calgary Drop-In Centre helped 121 people quickly exit homelessness with alternative housing and supports provided. Calgary DI reports that it successfully housed 358 individuals of which 96% remained independently housed with a 3.8% return to shelter rate in F2022.  
While Charity Intelligence highlights these key results, they may not be a complete representation of Calgary Drop-In Centre's results and impact. 
Charity Intelligence gave the Calgary Drop-In Centre an impact rating of Fair for demonstrated impact per dollar spent. 
Impact Rating: Fair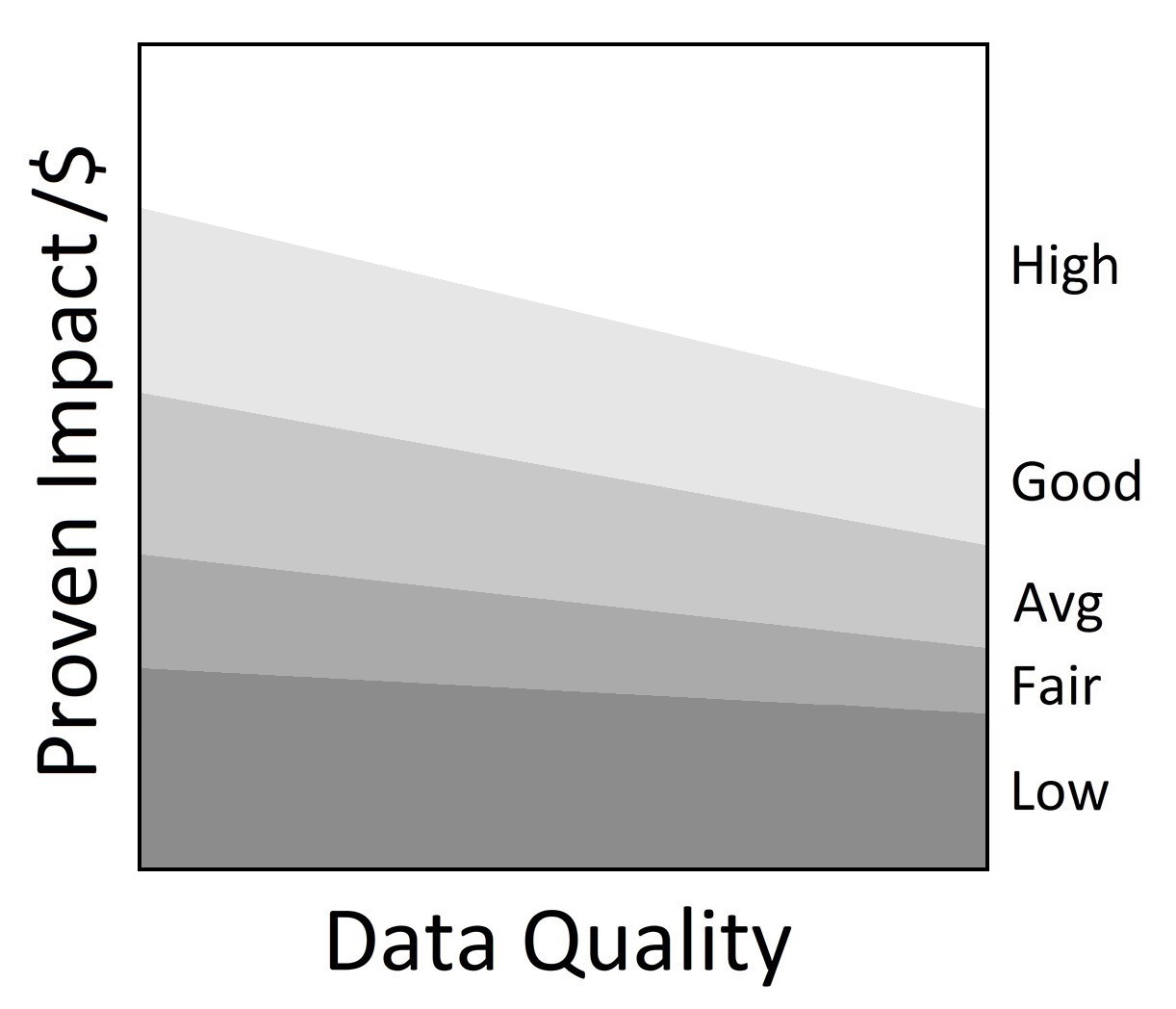 •
My anchor
In F2022, Calgary Drop-In Centre had total donations of $5.9m. The charity received $22.0m in government funding, representing 67% of total revenues. The charity also collected $2.8m in rental revenue. Administrative costs are 6% of revenues and fundraising costs are 4% of donations. This results in total overhead spending of 10%. For every dollar donated, 90 cents go to the cause, which is inside Ci's reasonable range for overhead spending.  
Calgary DI has ($193k) in funding reserves, due to the possession of $12.3m in debt. Excluding debt, Calgary DI could cover just under 6 months of annual program costs with reserves.  
Charity Intelligence sent an update of this report to Calgary Drop-In Centre for review. Changes and edits may be forthcoming. 
Updated on September 26, 2022 by Emma Saganowich.  
Financial Review

Financial Ratios

Fiscal year ending March

2022
2021
2020
Administrative costs as % of revenues
5.6%
3.6%
4.6%
Fundraising costs as % of donations
4.0%
2.4%
9.7%
Total overhead spending
9.6%
5.9%
14.2%
Program cost coverage (%)
(0.8%)
(11.6%)
(69.7%)
Summary Financial Statements

All figures in $000s

2022
2021
2020
Donations
5,925
8,296
2,583
Goods in kind
1,805
1,761
2,922
Government funding
22,037
26,352
14,603
Fees for service
2,758
2,740
2,150
Investment income
54
40
97

Other income

198

1,001

270

Total revenues

32,776

40,190

22,625

Program costs
24,586
30,263
18,353
Donated goods exp
1,805
1,761
2,922
Administrative costs
1,845
1,424
1,024
Fundraising costs
236
198
250

Other costs

199

285

193

Total spending

28,670

33,931

22,742

Cash flow from operations
4,106
6,259
(117)
Capital spending
1,241
1,024
3,985
Funding reserves
(193)
(3,519)
(12,798)
Note: Ci included additions to deferred contributions in government funding and did not include amortization of deferred contributions. This affected total revenues by ($352k) in F2022, ($850k) in F2021, and ($2.1m) in F2020. Ci used the charity's T3010 filing with the CRA to report administrative and fundraising costs.     
Salary Information
| | |
| --- | --- |
| $350k + | 0 |
| $300k - $350k | 0 |
| $250k - $300k | 0 |
| $200k - $250k | 1 |
| $160k - $200k | 2 |
| $120k - $160k | 2 |
| $80k - $120k | 5 |
| $40k - $80k | 0 |
| < $40k | 0 |
Information from most recent CRA Charities Directorate filings for F2022