STAR RATING

Ci's Star Rating is calculated based on the following independent metrics:
RESULTS REPORTING
Grade based on the charity's public reporting of the work it does and the results it achieves.
DEMONSTRATED IMPACT
The demonstrated impact per dollar Ci calculates from available program information.
NEED FOR FUNDING
Charity's cash and investments (funding reserves) relative to how much it spends on programs in most recent year.
CENTS TO THE CAUSE
For a dollar donated, after overhead costs of fundraising and admin/management (excluding surplus) 93 cents are available for programs.
My anchor
About Feed Ontario:
Feed Ontario (Ontario Association of Food Banks) is 5-star, financially transparent charity. It has Good demonstrated impact and a strong results reporting grade. Its overhead spending is within Ci's reasonable range. It has $6.2m in reserve funds, which can cover 11 months of program costs.
Founded in 1992, Feed Ontario (previously called Ontario Association of Food Banks) strives for food security for everyone in Ontario. The charity works with its network of 1,200 organizations to provide hunger relief and advocate for solutions to end food insecurity. In its 2022 Hunger Report, Feed Ontario reports that the province saw over 587,000 people access food banks between April 2021 and March 2022. There was a total of 4,353,880 visits, which is a 15% increase from F2021, and a 42% increase from the 2019 pre-pandemic number of visits. From January to September 2022, a third of food bank clients were first time users. The charity reports that two thirds of food bank users have less than $100 left after paying for housing each month. Feed Ontario adds that the current strain put on food banks by the government and the private sector is unsustainable.
Feed Ontario is A Charity Intelligence 2022 Top 10 Canadian Food Bank.
To fight hunger in Ontario, the charity runs three main programs: FeedON, Feed Possibility and Feed Change. Feed Ontario does not provide a full breakdown of program spending.
FeedON
Feed Ontario provides fresh, frozen and shelf-stable food to its network of food banks. In F2022, it reports distributing 8,188,407 lb of food, 49% of which was fresh and frozen. It distributed 2,930,167 lb of dairy products, 2,853,786 lb of pantry foods and 1,131,578 lb of protein. Feed Ontario states that its provincial partners from the milk, egg, chicken, beef, pork and dairy industries provided 3.5 million pounds of local products. The charity adds that it launched its Northern Food Subsidy program in F2022 to increase food bank access in remote northern areas.
Feed Possibility
The charity's Feed Possibility program consists of initiatives that aim to reduce food waste and increase food banks' ability to serve their community. The Farm to Food program rescues excess food from farms and uses it to create meals for those facing hunger. In F2022, it collected 600,000 lb of food and prepared and distributed 2.5 million meals. The charity partners with METRO Ontario for its One More Bite initiative. This initiative allows METRO stores to donate excess food to their local food banks to avoid it going to waste. In F2022, 222 stores donated to 56 food banks, rescuing 2.6 million lb of food. Additionally, Feed Ontario grants to its food bank network to help them improve their services and their capacity. In F2022, the charity granted to 22 food banks, which served 164,841 clients.
Feed Change
Feed Change is the charity's advocacy and social change program. Every year, the charity publishes its Hunger Report, which provides detailed information and statistics about hunger in Ontario. In F2022, Feed Ontario held its fifth annual Hunger Action Month to raise awareness about hunger in Ontario and promote social change. The charity held a virtual MPP breakfast to discuss the link between affordable housing and food bank usage. 20 MPPs representing all political parties attended. Feed Ontario also launched a postcard campaign addressing the affordable housing issue. Participants sent 10,000 postcards to MPPs across the province.
My anchor
Results and Impact
In its F2022 annual report, the charity reports distributing 8,188,407 lb of food to 592,308 people. This means each person received an average of 14 lb of food.
Feed Ontario reports that its Farm to Food program helped avoid 100 tonnes of CO2 equivalent greenhouse gas emissions. It also avoided 80 million litres of water going to waste.
While Ci highlights these key results, they may not be a complete representation of Feed Ontario's results and impact.
Charity Intelligence has rated Feed Ontario as Good impact based on demonstrated social impact per dollar spent.
Feed Ontario is A Charity Intelligence 2022 Top 10 Canadian Food Bank.
Impact Rating: Good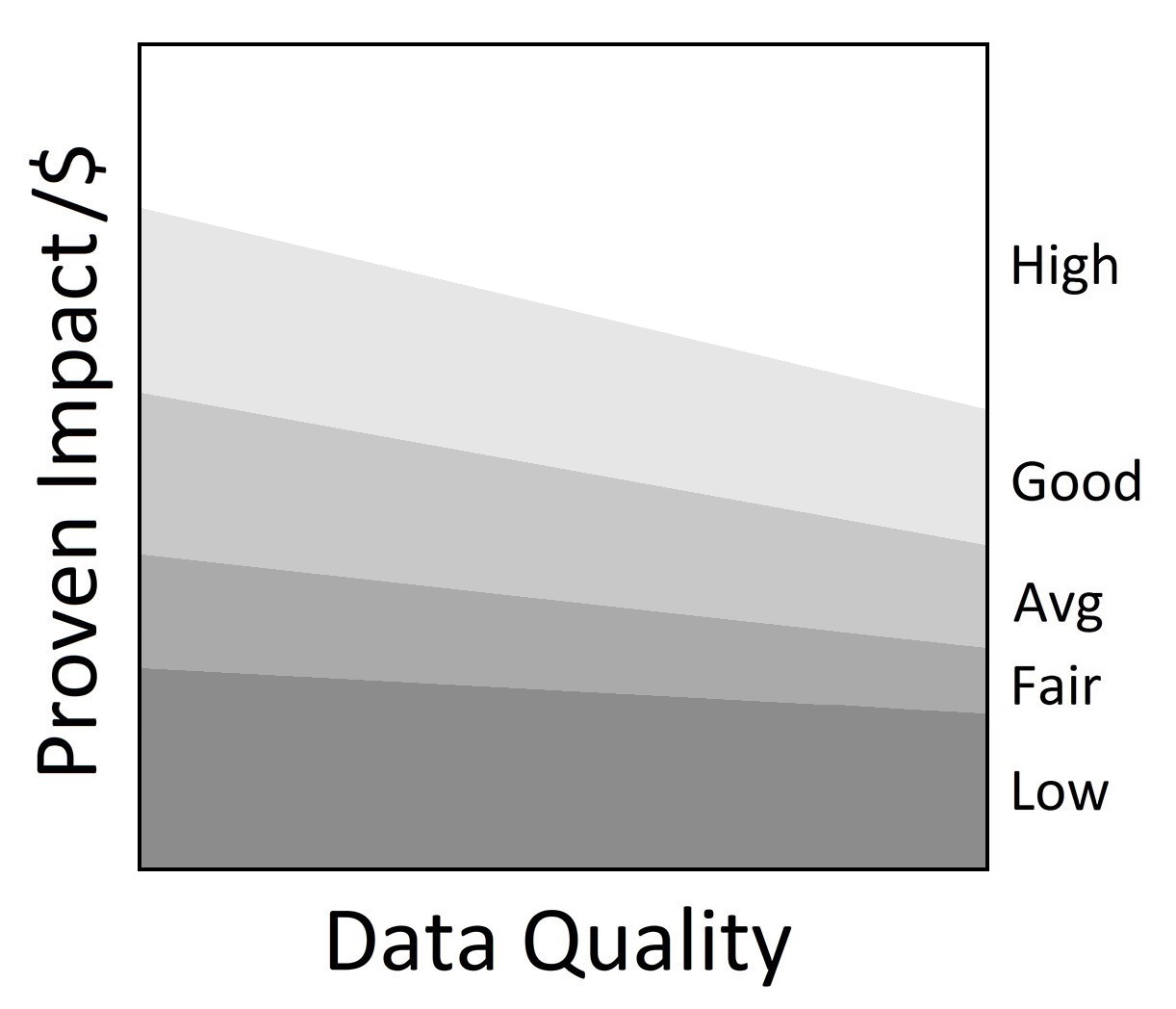 •
My anchor
Feed Ontario had total cash donations of $2.6m and donated goods in kind of $17.8m in F2022. The charity's administrative costs are 2% of revenues (less investment income), and its fundraising costs are 5% of cash donations. This results in total overhead spending of 7%. This means that for every dollar donated, 93 cents are available for programs, which is within Ci's reasonable range for overhead spending. 
The charity has total funding reserves of $6.2m. Excluding the cost of donated goods, Feed Ontario could cover 92% or 11 months of its annual program costs with reserves. The charity's program cost coverage spiked in F2020, due to an $8.1m covid-19 emergency relief grant from the government that was not spent before its year-end and held in cash.
This charity report is an update that has been sent to Feed Ontario for review. Changes and edits may be forthcoming.
Updated June 15, 2023 by Victoria Allder.  
Financial Review

Financial Ratios

Fiscal year ending March

2022
2021
2020
Administrative costs as % of revenues
1.9%
0.3%
0.7%
Fundraising costs as % of donations
4.7%
0.5%
2.2%
Total overhead spending
6.7%
0.8%
2.8%
Program cost coverage (%)
92.0%
20.9%
577.1%
Summary Financial Statements

All figures in $000s

2022
2021
2020
Donations
2,626
8,247
1,004
Goods in kind
17,762
41,690
13,591
Government funding
2,876
23,824
8,356
Fees for service
642
432
455

Investment income

33

21

10

Total revenues

23,939

74,213

23,417

Program costs
2,140
14,522
1,297
Grants
4,654
19,408
254
Donated goods exp
17,762
41,690
13,591
Administrative costs
462
241
156

Fundraising costs

124

40

22

Total spending

25,143

75,901

15,320

Cash flow from operations
(1,203)
(1,688)
8,097
Capital spending
53
170
0
Funding reserves
6,248
7,097
8,950
Note: Ci adjusted for government and non-government deferred revenue, affecting donations by ($91k) in F2022, $1.3m in F2021 and ($74k) in F2020 and government funding by ($1.7m) in F2022, ($3.0m) in F2021 and $8.1m in F2020. These adjustments for deferred revenue affected total revenue by ($1.8m) in F2022, ($1.8m) in F2021 and $8.1m in F2020. Ci did not include amortization of deferred capital contributions in revenue, affecting revenue by ($30k) in F2022, ($2k) in F2021 and ($2k) in F2020. Ci reported administrative costs from the charity's T3010 filing with the CRA. Ci backed out amortization from program, administrative, and fundraising costs on a pro-rata basis.
Salary Information
| | |
| --- | --- |
| $350k + | 0 |
| $300k - $350k | 0 |
| $250k - $300k | 0 |
| $200k - $250k | 0 |
| $160k - $200k | 0 |
| $120k - $160k | 0 |
| $80k - $120k | 2 |
| $40k - $80k | 8 |
| < $40k | 0 |
Information from most recent CRA Charities Directorate filings for F2022