Greater Vancouver Food Bank Society
STAR RATING

Ci's Star Rating is calculated based on the following independent metrics:
RESULTS REPORTING
Grade based on the charity's public reporting of the work it does and the results it achieves.
DEMONSTRATED IMPACT
The demonstrated impact per dollar Ci calculates from available program information.
NEED FOR FUNDING
Charity's cash and investments (funding reserves) relative to how much it spends on programs in most recent year.
CENTS TO THE CAUSE
For a dollar donated, after overhead costs of fundraising and admin/management (excluding surplus) 86 cents are available for programs.
My anchor
About Greater Vancouver Food Bank Society:
Founded in 1983, Greater Vancouver Food Bank's (GVFB) mission is to provide healthy food to those in need. The charity states that one in eight Canadians is food insecure, and providing emergency food supplies alone is not a long-term solution. Using a three-pronged approach, GVFB aims to provide high quality food, improve food knowledge and cooking skills, and promote food access in a welcoming environment through local partners.
Greater Vancouver Food Bank provides food to those in need in two main ways. It operates food banks and distribution centres to directly serve clients and it indirectly reaches people in need by sending food to Community Agency Partners (CAPs). GVFB also runs in-house programs to teach healthy cooking skills to children and their families. The charity reports that 18% of its program spending is on Community Programs but does not provide a breakdown of its food operations.
Greater Vancouver Food Bank collects, buys, and distributes food at its four centres in Vancouver, Burnaby, New Westminster, and the North Shore. In F2020, GVFB distributed more than 4.9 million pounds of food (4.7 million in F2019). Around 50% of food items were fresh or perishable. In total, around 8,500 people use GVFB's services each week, 24% of whom are children and 15% are seniors. In F2020, Greater Vancouver Food Bank moved to a new head office and storage location in Burnaby. It reports that its new location includes 30,000 square feet of warehouse space, allowing the charity to increase its cold storage capacity by 400%.
GVFB also donates food and equipment to more than 80 local Community Agency Partners. In F2020, the charity's local partners received more than 40,100 individual visits. During the year, GVFB received a federal government grant as part of Food Banks Canada's covid-19 relief plan. It used a portion of its grants to buy new industrial-sized fridges and freezers for 14 agency partners.
Greater Vancouver Food Bank runs food skills workshops to build knowledge and skills surrounding healthy eating. Its Project CHEF (Cook Healthy Edible Food) program teaches nutrition and healthy cooking to children between kindergarten and grade seven. In F2020, Project CHEF moved online, posting 100 family-friendly recipes and 12 instructional videos.
My anchor
Results and Impact
In F2020, Greater Vancouver Food Bank states that each client took home around 12 to 14 pounds of food per week from its distribution centres. It reports that this compares to each client receiving 9 to 10 pounds of food per week in the year before and 6 to 8 pounds per week two years prior.
While Ci highlights these key results, they may not be a complete representation of Greater Vancouver Food Bank's results and impact. 
Charity Intelligence has scored Greater Vancouver Food Bank as Average impact based on its demonstrated impact per dollar spent.
Impact Rating: Average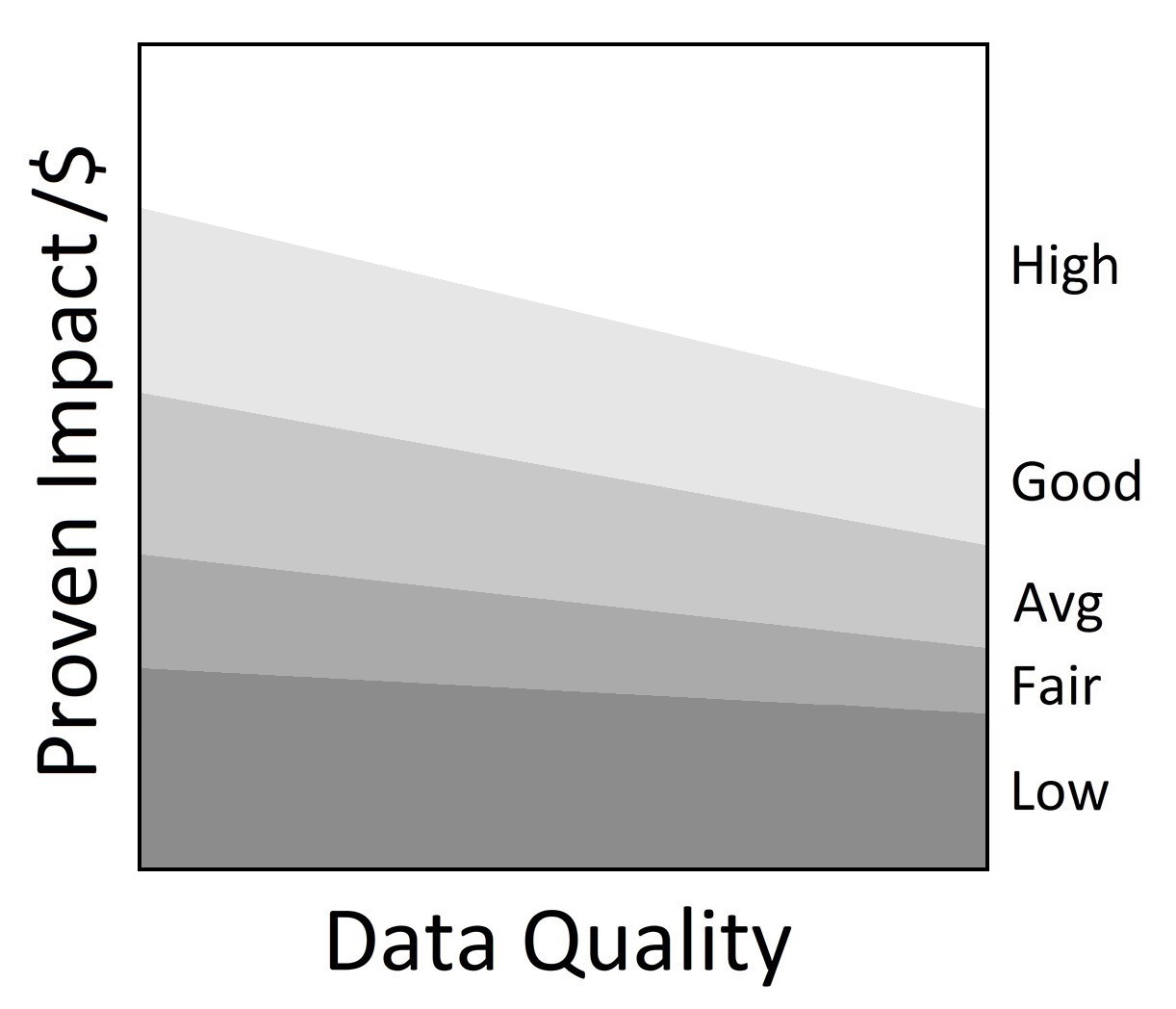 •
My anchor
Greater Vancouver Food Bank is a Major 100 charity, one of Canada's largest charities, with $15.4m in cash donations and $10.6m in donated food and goods in F2020. It also received $508k in government funding during the year. Administrative costs are 3% of revenues (less investment income) and fundraising costs are 11% of cash donations. This results in total overhead spending of 14%. For every dollar donated to the charity, 86 cents go to the cause. This is within Ci's reasonable range for overhead spending.
GVFB has total funding reserves of $13.4m. Excluding the cost of donated food, its funding reserves can cover annual program costs for around 2.4 years. GVFB's program cost coverage ratio spiked in F2020 mainly due to a 75% increase in donations from the year before.
Charity Intelligence has sent this update to Greater Vancouver Food Bank for review. Changes and edits may be forthcoming.
Updated on June 11, 2021 by Eric Zhao.
Financial Review

Financial Ratios

Fiscal year ending June

2020
2019
2018
Administrative costs as % of revenues
3.1%
7.4%
10.6%
Fundraising costs as % of donations
10.9%
13.1%
17.7%
Total overhead spending
14.0%
20.5%
28.4%
Program cost coverage (%)
244.9%
121.9%
164.6%
Summary Financial Statements

All figures in $000s

2020
2019
2018
Donations
15,431
8,815
6,970
Goods in kind
10,593
7,430
5,278
Government funding
508
169
266

Investment income

91

179

77

Total revenues

26,624

16,593

12,591

Program costs
5,475
5,515
4,314
Donated goods exp
10,594
7,430
5,278
Administrative costs
823
1,213
1,328

Fundraising costs

1,688

1,152

1,236

Total spending

18,580

15,310

12,156

Cash flow from operations
8,044
1,283
435
Capital spending
2,190
1,425
880
Funding reserves
13,407
6,720
7,099
Note: Ci included changes in fair value of investments in investment income. This affected revenues by ($27k) in F2020, ($6k) in F2019, and ($107k) in F2018. Ci excluded gains on the disposal of capital assets from donations. This affected revenues by ($13k) in F2020, ($44k) in F2019, and ($nil) in F2018. Ci reported government funding from the charity's T3010 filings with the CRA, and removed the amounts from donations. Ci removed amortization from program, admin, and fundraising costs on a pro-rata basis. 
Salary Information
| | |
| --- | --- |
| $350k + | 0 |
| $300k - $350k | 0 |
| $250k - $300k | 0 |
| $200k - $250k | 0 |
| $160k - $200k | 1 |
| $120k - $160k | 1 |
| $80k - $120k | 5 |
| $40k - $80k | 3 |
| < $40k | 0 |
Information from most recent CRA Charities Directorate filings for F2020