My anchor
About Canadian Physicians for Aid and Relief:
Founded in 1984, Canadian Physicians for Aid and Relief (CPAR) works with health professionals and governments in Sub-Saharan Africa to build healthy communities. Headquartered in Toronto, CPAR has field offices and runs programs in Ethiopia, Malawi, and Tanzania. Through its core programs, CPAR supports the World Health Organization's Global Goals for Sustainable Development. Core program areas include Health Systems Strengthening; Water, Sanitation and Hygiene (WASH); Food Security and Nutrition; and Livelihoods.
As of July 2021, CPAR highlights five ongoing projects in Malawi, four in Ethiopia, and two in Tanzania. No spending breakdown by region was provided by the charity. The charity's T3010a filing with the CRA showed a total of $530k going to overseas development and relief projects in Africa in F2020.
Malawi: CPAR reports that in Malawi, 1.7 million people do not have access to safe drinking water and 10 million do not maintain adequate sanitation practices. More than 30% of primary schools do not have access to safe drinking water, and only 4% have hand-washing facilities. Through its Green Schools Project, CPAR addresses these issues by educating teachers and students in permaculture, conservation agriculture, environmental conservation, and hygiene. In F2020, 4,808 students and their teachers in five Malawian primary schools received training and were provided access to fresh vegetables.
Ethiopia: Canadian Physicians for Aid and Relief states that Ethiopia has double the global average maternal mortality rate (412 deaths per every 100k births). Additionally, disease accounts for 74% of all deaths in the country (in terms of premature death), which is the highest in Sub-Saharan Africa. As such, a focus of CPAR's work in Ethiopia is strengthening healthcare systems, specifically that of Fitche Hospital. To aid the nearly 1.5 million people that depend on this Hospital, CPAR sent nine Canadian physicians to partner with local healthcare providers in order to improve healthcare delivery, and hosted two hands-on training programs for local frontline healthcare workers in F2020.
Tanzania: CPAR notes that 52% of Tanzanians do not have access to hand-washing stations (with soap and water). With hygiene practices affecting covid-19 transmission rates, CPAR distributed over 2,500 posters and 25,000 brochures on preventing and treating covid-19 in F2020.
My anchor
Results and Impact
CPAR runs a program, Stop Malaria in its Tracks!, in Malawi with the goal of informing people of malaria prevention and treatment methods, and improving local health services accountability and oversight regarding the spread of malaria. For context, more than 94% of malaria-related cases and deaths occur in Africa. CPAR reports that it held 1,310 awareness/educational events that reached over 180,000 people as part of Stop Malaria in its Tracks! in F2020. 
In Ethiopia, CPAR built two new water reservoirs which increased Fitche Hospital's reserve capacity from 5,000L to 75,000L, thus improving resources for local healthcare delivery (F2019).
In F2019, Canadian Physicians for Aid and Relief trained eight health facilities in Ethiopia's North Shoa Zone in basic emergency health care. CPAR reported that some health professionals used the resuscitation and fluid administration techniques taught in training to save the life of a near-drowning eight year-old boy who had been admitted to the emergency department hypothermic and unconscious.
While Ci highlights these key results, they may not be a complete representation of Canadian Physicians for Aid and Relief's results and impact.
Charity Intelligence has given Canadian Physicians for Aid and Relief a Low impact rating based on demonstrated impact per dollar spent.
Impact Rating: Low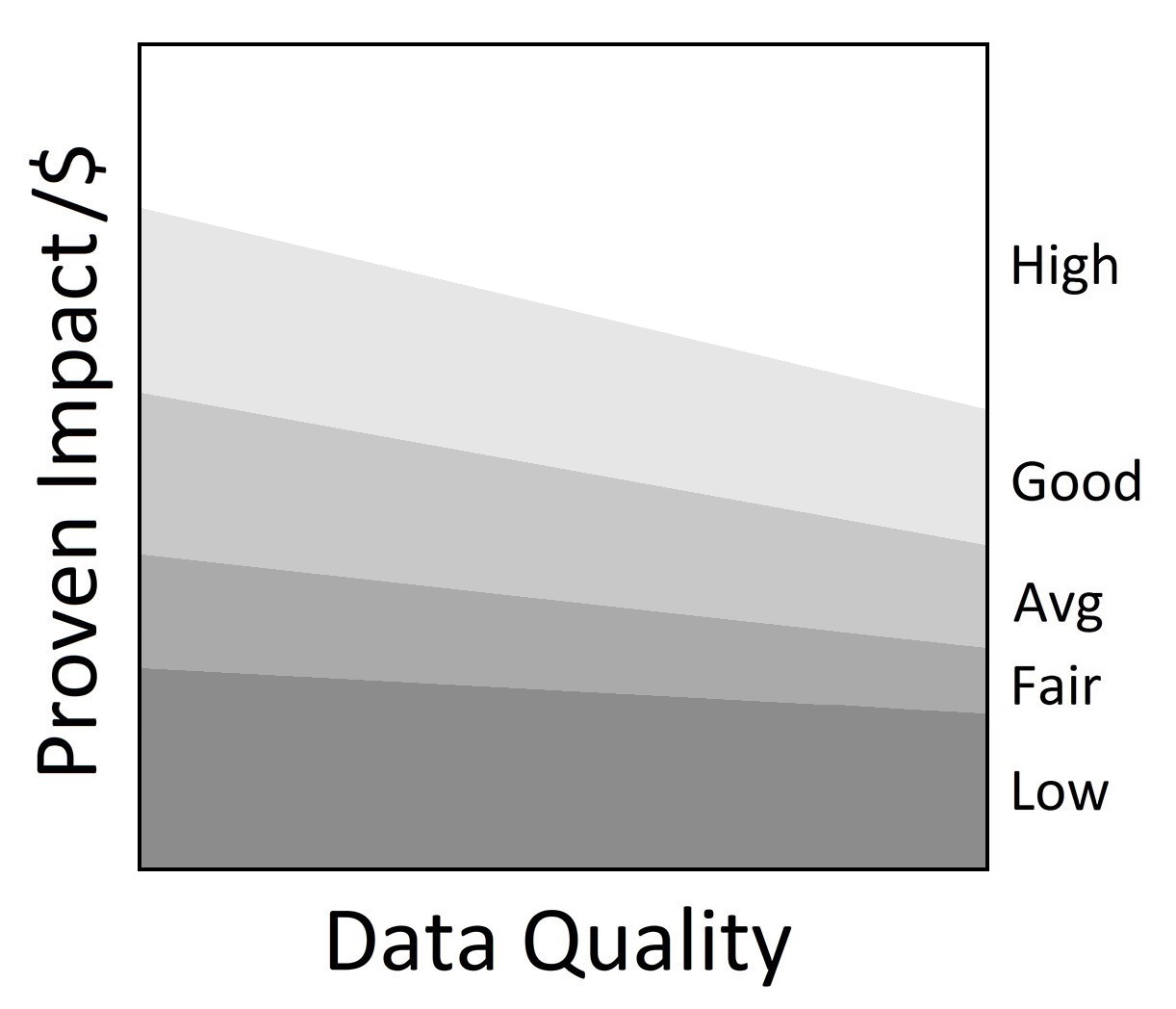 •
My anchor
Canadian Physicians for Aid and Relief received Canadian donations of $784k, and international donations of $304k in F2020. Administrative costs are 19% of revenues (excluding investment income) and fundraising costs are 37% of donations. For every dollar donated, 45 cents go to the cause. This is not within Ci's reasonable range for overhead spending. 
Funding reserves of $1.7m can cover 1.9 years of annual program spending.
This charity report is an update that has been sent to Canadian Physicians for Aid and Relief for review. Changes and edits may be forthcoming.
Updated on July 16, 2021 by Rachel Leteta.
Financial Review

Financial Ratios

Fiscal year ending March

2020
2019
2018
Administrative costs as % of revenues
18.5%
13.2%
10.2%
Fundraising costs as % of donations
36.6%
41.1%
36.8%
Total overhead spending
55.0%
54.3%
47.1%
Program cost coverage (%)
186.7%
121.6%
55.0%
Summary Financial Statements

All figures in $s

2020
2019
2018
Donations
783,669
912,833
1,196,769
International donations
304,359
567,808
423,444
Government funding
75,899
0
0
Investment income
22,037
3,650
60,550

Other income

43,625

78,434

0

Total revenues

1,229,589

1,562,725

1,680,763

Program costs - International
530,023
847,519
963,901
Program costs - Canada
359,205
382,735
211,552
Administrative costs
222,868
205,094
165,966
Fundraising costs
286,696
375,222
440,910

Other costs

357,063

0

0

Total spending

1,755,855

1,810,570

1,782,329

Cash flow from operations
(526,266)
(247,845)
(101,566)
Capital spending
3,017
(681,388)
2,711
Funding reserves
1,660,041
1,495,646
646,751
Note: Ci reported international donations and government revenue found in the charity's T3010a filing with the CRA separately from Canadian donations. Line item "transitional costs related to reorganization and relocation" reported below total expenses was included in other costs, increasing total expenses by $357k in F2020.
Salary Information
| | |
| --- | --- |
| $350k + | 0 |
| $300k - $350k | 0 |
| $250k - $300k | 0 |
| $200k - $250k | 0 |
| $160k - $200k | 0 |
| $120k - $160k | 0 |
| $80k - $120k | 3 |
| $40k - $80k | 2 |
| < $40k | 5 |
Information from most recent CRA Charities Directorate filings for F2020