STAR RATING

Ci's Star Rating is calculated based on the following independent metrics:
RESULTS REPORTING
Grade based on the charity's public reporting of the work it does and the results it achieves.
DEMONSTRATED IMPACT
The demonstrated impact per dollar Ci calculates from available program information.
NEED FOR FUNDING
Charity's cash and investments (funding reserves) relative to how much it spends on programs in most recent year.
CENTS TO THE CAUSE
For a dollar donated, after overhead costs of fundraising and admin/management (excluding surplus) 93 cents are available for programs.
My anchor
About Mennonite Central Committee Canada:
Founded in 1920, Mennonite Central Committee Canada (MCC Canada) is a Christian charity that helps communities around the world respond to disasters and pursue sustainable development. MCC Canada works with Mennonite Central Committee U.S. to form MCC International. It partners with local churches to reach communities across Africa, Asia, Europe, Latin America, the United States, and Canada. MCC International's mission is to share God's compassion for all by responding to basic human needs and working for peace and justice.
A Charity Intelligence 2021 Top 10 International Aid Impact Charity
In F2020, MCC International worked with 511 partners to run 619 projects in 51 countries (down from 646 projects in 53 countries in F2019). Mennonite Central Committee Canada spent $34.9m on international programs in F2020.
Sustainable Development: MCC Canada's largest program is Sustainable Development, which was 50% of combined domestic and international program spending in F2020. This program encompasses MCC's education, health, food, and water sub-programs. In F2020, MCC Canada ran 140 education projects in 38 countries, and 122 food and sustainable livelihood projects in 37 countries. It also ran 88 health projects which had 315,250 participants. Highlights from this program include the 58k people who were provided agriculture and animal production training, 46k people who attended improved hygiene education sessions, and 90k people who received hygiene items.
Disaster Relief: This program was 33% of MCC Canada's program spending in F2020. With over 79 million people currently forcibly displaced from their homes all over the world, this program works to provide emergency food, shelter, and relief kits to those in crisis. It also aids refugee claimants with legal support, sponsorship, and settlement. Furthermore, it promotes sustainability by preparing communities for future disasters, an example of which is teaching Haitian builders safer construction techniques following the 2010 earthquake. As a whole, MCC Canada responded to 27 disasters in F2020. A current focus of this program is covid-19 relief. In F2020, 4,400 hygiene kits were distributed to Canadian communities in need, while internationally, 24,936 households were provided with locally purchased covid-19 kits. As a result of supply chain disruptions and instability, 122k people were provided with emergency food assistance.
Peacebuilding: In F2020, this program was 13% of spending. It covers services regarding peacebuilding, conflict prevention, and restorative justice. In F2020, MCC Canada ran 153 peacebuilding projects with a total of 61,882 participants in 50 countries. MCC Canada also had 426 active peace clubs (up from 274 in F2019) and trained 22,951 people in conflict transformation, peacebuilding, or mediation.
The remaining 4% of MCC Canada's program spending went to Canadian programming.
My anchor
Results and Impact
Education: In F2020, MCC Canada highlighted its education program's positive results in Zambia and South Sudan. In Zambia, there was a 62% decrease in absenteeism at eight schools that MCC supplied meals and other supports to. In South Sudan, a country frequented with civil wars thus disrupting education provision, 100% of MCC's project participants passed a Grade 8 national exam.
Water: MCC Canada's work in building wells, along with proper hygiene practices and resources, led to 22,443 people receiving access to a new or improved latrine or sanitation facility. MCC Canada connected 48k people to an improved water source, which in Egypt, saves women and girls four hours for water collection daily.
Food: Along with providing 849,000 lb of canned meat to those in need, the charity reports that 6,349 more farmers practiced sustainable agriculture due to its project in Ethiopia. A project in the rural village of Lalitpur in Nepal aiming to improve poor dietary practices and reduce food insecurity helped average annual household income from agriculture and livestock production increase from $770 USD to $1,600 USD.
Health: In F2019, MCC Canada operated in two remote regions of Haiti to combat cholera infections. During the year, it states that it reduced the number of local cholera deaths from 291 to zero. The charity's pilot program in Central Haiti has also seen success, with 98% of the acutely malnourished children who participated supported in recovering from malnourishment without needing hospitalization.
Disaster Relief: Along with MCC International, MCC Canada reports it sponsored 678 refugees and provided 158,021 people with emergency food assistance in F2020. Humanitarian assistance was specifically noted in Iraq, Nepal, Zambia, and Zimbabwe.
While Ci highlights these key results, they may not be a complete representation of Mennonite Central Committee Canada's results and impact.
Charity Intelligence has given Mennonite Central Committee Canada a High impact rating for demonstrated impact per dollar spent.
A Charity Intelligence 2021 Top 10 International Aid Impact Charity
Impact Rating: High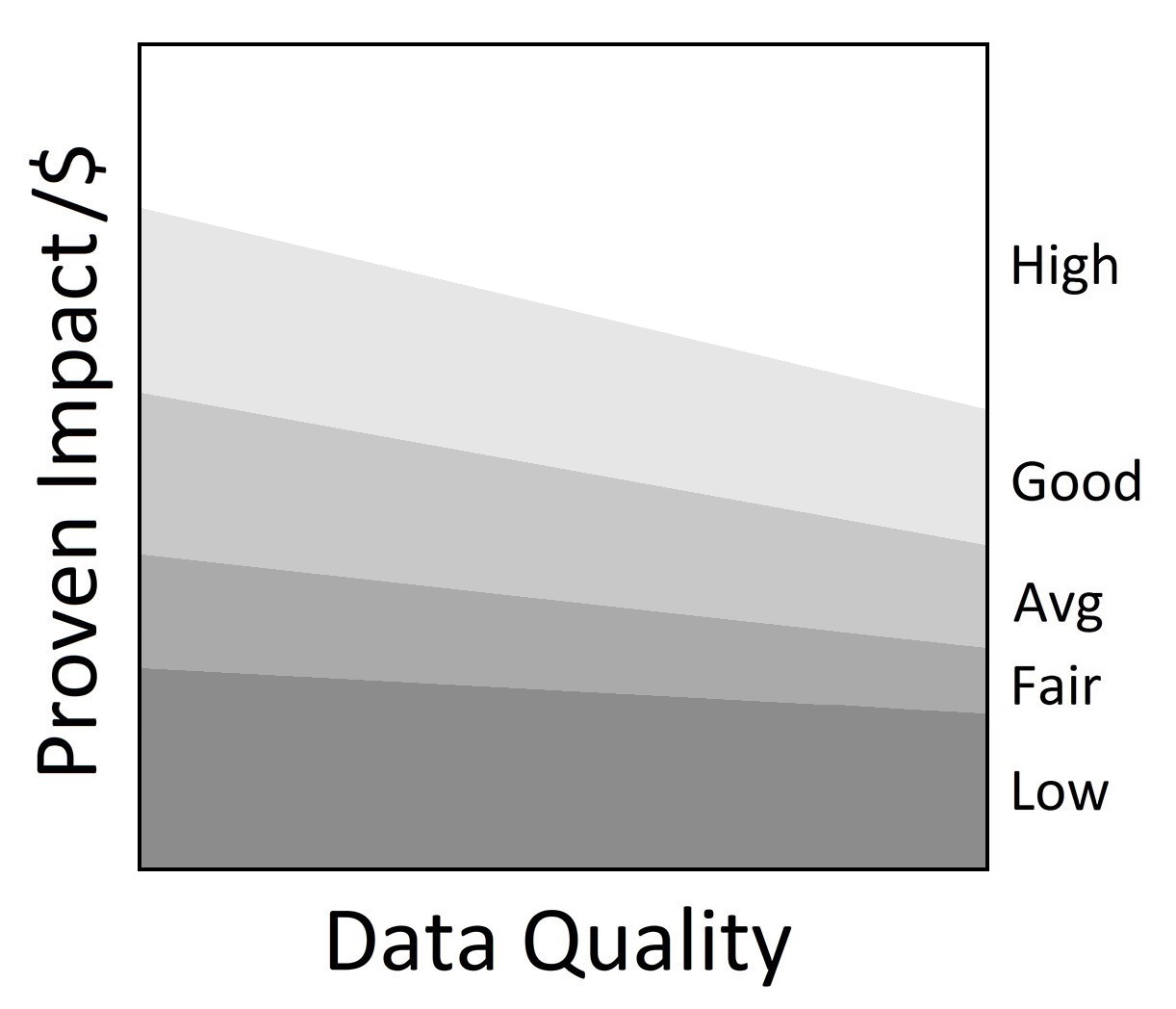 •
My anchor
Mennonite Central Committee Canada is a Major 100 charity, one of Canada's largest charities, with $29.8m in Canadian donations, and $652k in international donations in F2020. It received $8.5m in government funding, representing 23% of total revenues in F2020. Administrative costs are 5% of revenues and fundraising costs are 2% of donations. This results in total overhead spending of 7%. For every dollar donated to the charity, 93 cents go to the cause. This falls within Ci's reasonable range for overhead spending.
MCC Canada has $15.1m in net funding reserves, which can cover annual program costs for just under 5 months.
This charity report is an update that has been sent to Mennonite Central Committee Canada for review. Comments and edits may be forthcoming. 
Updated on June 25, 2021 by Rachel Leteta.
Financial Review

Financial Ratios

Fiscal year ending March

2020
2019
2018
Administrative costs as % of revenues
4.5%
4.5%
8.4%
Fundraising costs as % of donations
2.3%
1.1%
2.6%
Total overhead spending
6.7%
5.5%
11.0%
Program cost coverage (%)
39.3%
21.6%
23.5%
Summary Financial Statements

All figures in $000s

2020
2019
2018
Donations
29,779
28,017
25,891
International donations
652
929
219
Goods in kind
1,901
1,749
2,105
Government funding
8,454
8,445
8,945
Business activities (net)
(4,680)
(186)
(1,172)
Investment income
252
217
(337)

Other income

732

900

897

Total revenues

37,091

40,070

36,549

Program costs - International
34,928
38,432
35,860
Program costs - Canada
1,208
1,590
1,548
Grants
2,387
698
208
Administrative costs
1,649
1,789
3,108

Fundraising costs

673

295

661

Total spending

40,844

42,804

41,384

Cash flow from operations
(3,753)
(2,734)
(4,835)
Capital spending
201
162
629
Funding reserves
15,139
8,797
8,854
Note: Within business activities, Ci reported fair trade sales as net of expenses. This affected total revenues and expenses by ($14.3m) in F2020, ($10.5m) in F2019, and ($13.5m) in F2018. Business activities for F2019 and F2018 includes revenues from Ten Thousand Villages Canada. Investment income includes interest and foreign exchange gains (losses). Other revenue includes administrative fees received from Canadian Foodgrains Bank, Global Affairs Canada, MCC U.S., and other international contributions and grants. The charity's T3010 filing with the CRA was used to determine international donations. Ci backed out amortization of capital assets on a pro-rata basis from Canadian programs, administrative, and fundraising costs. In F2020, MCC Canada made the decision to end Ten Thousand Villages Canada. The land, buildings and equipment of Ten Thousand Villages Canada were listed for sale and sold as of June 30, 2020. The proceeds of this paid off MCC Canada's debt, which contributed to the comparative increase in funding reserves in F2020.
Salary Information
| | |
| --- | --- |
| $350k + | 0 |
| $300k - $350k | 0 |
| $250k - $300k | 0 |
| $200k - $250k | 0 |
| $160k - $200k | 0 |
| $120k - $160k | 0 |
| $80k - $120k | 10 |
| $40k - $80k | 0 |
| < $40k | 0 |
Information from most recent CRA Charities Directorate filings for F2020