STAR RATING

Ci's Star Rating is calculated based on the following independent metrics:
RESULTS REPORTING
Grade based on the charity's public reporting of the work it does and the results it achieves.
DEMONSTRATED IMPACT
The demonstrated impact per dollar Ci calculates from available program information.
NEED FOR FUNDING
Charity's cash and investments (funding reserves) relative to how much it spends on programs in most recent year.
CENTS TO THE CAUSE
For a dollar donated, after overhead costs of fundraising and admin/management (excluding surplus) 78 cents are available for programs.
My anchor
About Mennonite Central Committee Canada:
Mennonite Central Committee Canada is a top-rated five-star charity and one of Canada's largest charities in terms of donations. It has an excellent results reporting grade and reasonable overhead spending. The charity is financially transparent and has funding reserves that can cover less than a year of program costs. Its programs have high demonstrated impact. 
Founded in 1920, Mennonite Central Committee Canada (MCC Canada) is a Christian charity that provides aid to vulnerable communities and works to minimize conflict. The charity works in partnership with Mennonite Central Committee U.S. (MCC U.S.) to run its programs. MCC Canada and MCC U.S. have entered into an agreement to share ownership of every MCC international program. The charity also has provincial bodies that help it raise money and deliver domestic program services. MCC Canada's main charitable programs are Sustainable Development, Disaster Response, and Peacebulding. In F2021, it spent $32.4m on its programs, including $27.3m in international costs, $1.1m in domestic costs, and $4.0m in grants to provincial MCC bodies.
A Charity Intelligence 2022 Top 10 International Aid Impact Charity
MCC Canada spent 46% of program spending on Sustainable Development. This program aims to increase people's long-term access to food and water, healthcare, and education. In F2021, it had 92 education projects, 84 food security projects, and 80 health projects. As part of its food initiative, it trained 61,791 people on improved agricultural techniques and gave 13,061 people nutrition training. Its health projects provided 37,450 individuals with direct clinical care, tested 7,453 people for HIV, and shipped 77,240 hygiene kits. The education initiative helped 13,816 children participate in K-12 formal education.
The charity spent 30% of program spending on Disaster Response. This program helps meet the immediate needs of people during natural disasters and conflicts. In F2021, it had 67 humanitarian assistance projects across 22 countries. It gave 65,005 individuals clothing, kitchen items, and bedding. It also shipped 45,787 comforters to people and gave 1,194 people cash transfers or rent assistance. 
MCC Canada spent 14% of program spending on Justice and Peacebuilding. The charity works with church partners and other organizations to teach conflict resolution skills and support peace education. In F2021, it had 72 peacebuilding projects in 33 countries. It trained 15,441 people in peacebuilding strategies and supported the creation of 162 peace clubs. Grants to provincial MCCs account for the remaining 10% of program spending.
My anchor
Results and Impact
In F2021, Mennonite Central Committee Canada reports that it provided 161,046 people with emergency food assistance and shipped 550,400 lb of canned meat to people in need. As part of its food security initiative it built 92 water harvesting structures to improve irrigation for farmers. It also repaired 294 drinking water systems. In Cambodia, 85% of participants in a conflict resolution program reported that they gained new knowledge and skills.
While Ci highlights these key results, they may not be a complete representation of Mennonite Central Committee Canada's results and impact. 
Ci has given MCC Canada a High impact rating on demonstrated impact per dollar spent.
A Charity Intelligence 2022 Top 10 International Aid Impact Charity
Impact Rating: High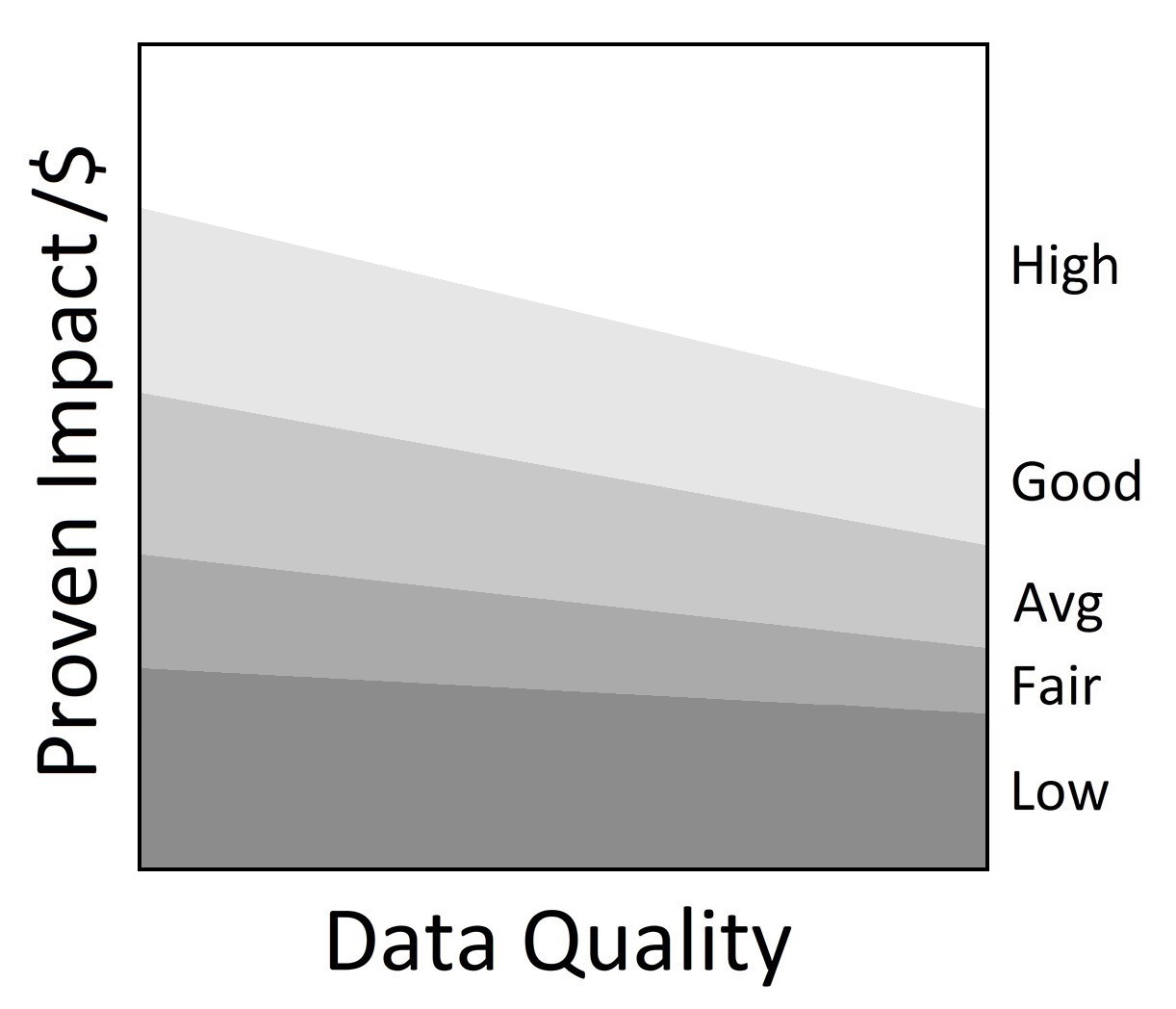 •
My anchor
Menonnite Central Committee Canada is a Major 100 charity, one of Canada's largest charities in terms of donations. In F2021, it received $31.6m in Canadian donations. It received $8.8m in government funding (19% of total revenue), $2.8m in business revenue (6% of total revenue), and $2.1m in international donations (5% of total revenue) during the year. MCC Canada's total revenue includes $28.6m in funding (62% of total revenue) from provincial Mennonite Central Committees through a predetermined revenue-sharing agreement. 
Administrative costs are 4% of total revenue excluding investment income. Fundraising costs are 18% of Canadian donations. This results in total overhead spending of 22%. For every dollar donated to the charity, 78 cents go to the cause. This is within Ci's reasonable range for overhead spending.
MCC Canada has $24.4m in net funding reserves which can cover annual program costs for around nine months.
This charity report is an update that has been sent to Mennonite Central Committee Canada for review. Comments and edits may be forthcoming. 
Updated on July 21st, 2022 by Arjun Kapur.
Financial Review

Financial Ratios

Fiscal year ending March

2021
2020
2019
Administrative costs as % of revenues
3.6%
4.5%
4.5%
Fundraising costs as % of donations
18.2%
32.6%
14.2%
Total overhead spending
21.8%
37.1%
18.7%
Program cost coverage (%)
75.4%
39.3%
21.6%
Summary Financial Statements

All figures in $000s

2021
2020
2019
Donations
31,558
30,283
28,589
International donations
2,098
652
929
Goods in kind
1,040
1,901
1,749
Government funding
8,832
8,454
8,445
Business activities (net)
2,757
(4,680)
(186)
Investment income
(290)
252
217

Other income

312

228

328

Total revenues

46,306

37,091

40,070

Program costs - International
27,265
34,928
38,432
Program costs - Canada
1,097
1,208
1,590
Grants
4,000
2,387
698
Administrative costs
1,689
1,649
1,789

Fundraising costs

545

673

295

Total spending

34,596

40,844

42,804

Cash flow from operations
11,710
(3,753)
(2,734)
Capital spending
(4,408)
201
162
Funding reserves
24,394
15,139
8,797
Note: Within business activities, Ci reported fair trade sales as net of expenses. This affected total revenues and expenses by ($14.3m) in F2020 and ($10.5m) in F2019. MCC Canada reports business revenue net of expenses in F2021. Other revenue includes administrative fees received from Canadian Foodgrains Bank, Global Affairs Canada and MCC U.S. The charity's T3010 filing with the CRA was used to report international donations. Ci backed out amortization of capital assets on a pro-rata basis from international program costs, Canadian program costs, administrative costs, and fundraising costs. In F2020, MCC Canada made the decision to discontinue operations at Ten Thousand Villages Canada. In F2021, the charity received $4.5m in proceeds from the sale of buildings and equipment related to Ten Thousand Villages Canada. This results in a negative capital spending number for the year.
Salary Information
| | |
| --- | --- |
| $350k + | 0 |
| $300k - $350k | 0 |
| $250k - $300k | 0 |
| $200k - $250k | 0 |
| $160k - $200k | 0 |
| $120k - $160k | 0 |
| $80k - $120k | 10 |
| $40k - $80k | 0 |
| < $40k | 0 |
Information from most recent CRA Charities Directorate filings for F2021