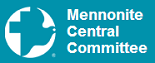 Mennonite Central Committee Canada
134 Plaza Drive
Winnipeg, MB R3T 5K9
Executive Director: Don Peters
Board Chair: Peggy Snyder

Website: www.mcccanada.ca
Charitable Reg. #: 10769 0877 RR0001
Sector: International Aid
Operating Charity
Charity Rating
Donor Accountability
Grade:
C
The grade is based on the charity's public reporting of the work it does and the results it achieves.
Financial Transparency
Audited financial statements for current and previous years available on the charity's website [
Audited financial statement for most recent year
]
Need for Funding
Funding Reserves
Program Costs
Spending Breakdown
Full-time staff #
265
Avg. Compensation
$21,985
Top 10 Staff Salary Range
| | |
| --- | --- |
| $350k + | 0 |
| $300k - $350k | 0 |
| $250k - $300k | 0 |
| $200k - $250k | 0 |
| $160k - $200k | 0 |
| $120k - $160k | 0 |
| $80k - $120k | 5 |
| $40k - $80k | 5 |
| < $40k | 0 |
Information from most recent CRA Charities Directorate filings for F2014
About Mennonite Central Committee Canada:
Founded in 1963, Mennonite Central Committee Canada (MCCC) is the Canadian arm of the Mennonite Central Committee, an international relief and development agency. MCCC is supported by 15 different Mennonite and Brethren in Christ groups across the country, and assists separately incorporated offices in 5 Canadian provinces. Its core objectives are to address injustice, promote alternatives to violence, promote healthy relationships, build capacity, work towards inclusion and encourage sustainable living.
MCCC works in over 60 countries with 450 partners across the globe. It is comprised of three areas. General operations include the administration of national and international programming in the areas of disaster relief, community development and justice and peace building. Through its disaster relief program, it helps people in meeting their necessary needs during times of crisis, such as hurricane or war, with food and humanitarian relief programs. Community development programs include food, water, health care, education programs, and migration and resettlement programs. Its justice and peace building programs support peace education with peacebuilding and conflict transformation, conflict prevention and restorative justice programs. Its Canadian programs includes the Ten Thousand Villages program, which works to create opportunities with artisans in developing countries to earn income by bringing their products to Canadian markets through fair-trade relationships.
Hurricane Matthew October 2016: MCCC's operations in Haiti focus on local partnerships, a development model that has evidence-based high impact. In the aftermath of Hurricane Matthew, Charity Intelligence is recommending MCCC as a "top pick" for Haiti relief. MCCC's work focuses in the rural mountains of Artibonite where few other charities work. This area suffered significant damage to houses, crops and livestock. MCCC is focusing on cholera prevention and food, listening and responding to the needs of Haitians.
Financial Review:
In F2014, MCCC's administrative costs were 8% of revenues, while fundraising costs were 5% of donations. However, the fundraising ratio is understated as MCCC receives an undisclosed amount of its contributions from the provincial branches of the MCC, and fundraising costs are incurred at the provincial level. MCCC had funding reserves of $11m, which cover 23% of annualized program costs and grants to provincial MCCs.
This charity report is an update that is being reviewed by MCCC. Changes and edits may be forthcoming.
Updated June 22, 2015 by Mikhil Mahore.
Financial Ratios

Fiscal year ending March

2014
2013
2012
Administrative costs as % of revenues
7.9%
7.7%
6.2%
Fundraising costs as % of donations
4.6%
4.2%
4.1%
Program cost coverage (%)
23.0%
30.4%
34.3%
Summary Financial Statements

All figures in $000s

2014
2013
2012
Donations
14,083
12,962
7,970
Goods in kind
1,239
1,937
1,162
Government funding
14,294
7,572
4,826
Investment income
217
547
131
Other income
21,399
33,827
16,173

Total revenues

51,231

56,846

30,262

Program costs - International
35,890
26,364
13,201
Program costs - Canada
11,197
14,077
9,308
Grants
900
400
5,433
Administrative costs
4,031
4,339
1,880
Fundraising costs
641
537
325

Cash flow from operations

(1,428)

11,128

115

Funding reserves
11,022
12,421
9,576
Note: CI adjusted revenues for gain on sale of capital assets by ($1.8m) in F2014 and ($0.5m) in F2013. Other income includes MCC US contribution, Canadian Foodgrains Bank contribution and fair trade sales.