STAR RATING

Ci's Star Rating is calculated based on the following independent metrics:
RESULTS REPORTING
Grade based on the charity's public reporting of the work it does and the results it achieves.
DEMONSTRATED IMPACT
The demonstrated impact per dollar Ci calculates from available program information.
NEED FOR FUNDING
Charity's cash and investments (funding reserves) relative to how much it spends on programs in most recent year.
CENTS TO THE CAUSE
For a dollar donated, after overhead costs of fundraising and admin/management (excluding surplus) 95 cents are available for programs.
My anchor
About EPIC Society:
EPIC Society is a 5-star charity with a high grade in results reporting. It has high impact and is one of Ci's top 10 Canadian impact charities. It is financially transparent and has $130k in funding reserves that can cover its annual program costs for nine months.
Founded in 1996, the Educational Program Innovations Charity (EPIC) Society aims to "advance marginalized learners through innovation, empathy, volunteerism, diversity, and partnership." The charity's head office is in North Sydney, Nova Scotia. EPIC focuses on the learning needs of Aboriginal, African-Canadian, and other Nova Scotia youth who lack the resources or support system needed for academic and social development. Its programs include the Youth Peer and Outreach program, Parents PEACE program, and scholarships and volunteerism awards. 
A Charity Intelligence 2022 Top 10 Canadian Impact Charity
EPIC's Youth Peer program is an after-school one-on-one mentoring and tutoring program for youth ages 8 to 18. Mentors help youth overcome personal obstacles, guiding them through social activities and academic achievements. The program runs 5 days per week in Sydney as well as online, and one session per week in Glace Bay, Northside and New Waterford. 
The four locations collectively engaged 91 youth in 6,448 total hours of positive social and academic activities in F2021. The total number of tutor-mentor interactions over the 2020-2021 school year was 1,612. Despite the covid-19 pandemic, the charity reported that attendance was higher than usual. 
EPIC Society's Parents PEACE program is a weekly parenting workshop for caregivers with school-aged children. In F2021, an average of 6 caregivers attended virtual sessions each week. During the year, guest speakers covered topics such as bullying, stress management, and gender identity. 
The charity also helps underprivileged youth by providing scholarships and volunteer awards. In F2021, EPIC society awarded 3 graduating high school students $500 each. The charity also provided 2 volunteerism awards worth $500 each to graduating post-secondary students. In F2019 EPIC introduced its $500 Humanity Award for one graduating high school student each year who demonstrates "boundless giving and treatment of others as winners of the human race."
My anchor
Results and Impact
EPIC society reports that 90% of the youth it served in F2021 were high-risk.  
EPIC Society had staff members observe social behaviours in 85 students related to 20 risk indicators over the course of a school year. It reports observing an average improvement in these risk indicators of 16% in F2021 (Sydney & online – 7%, Glace Bay – 23%, New Waterford – 14%, Northside – 20%). EPIC recognizes that it is not the direct cause of all changes in the child's life and that, since members of EPIC score the assessment, there is bias involved. For every 4 hours students attend Youth Peer, there was a 1% average improvement in protective factors.
While Ci highlights these key results, they may not be a complete representation of Educational Program Innovations Charity Society's results and impact.  
Charity Intelligence has given EPIC an impact rating of High based on demonstrated impact per dollar spent. 
Impact Rating: High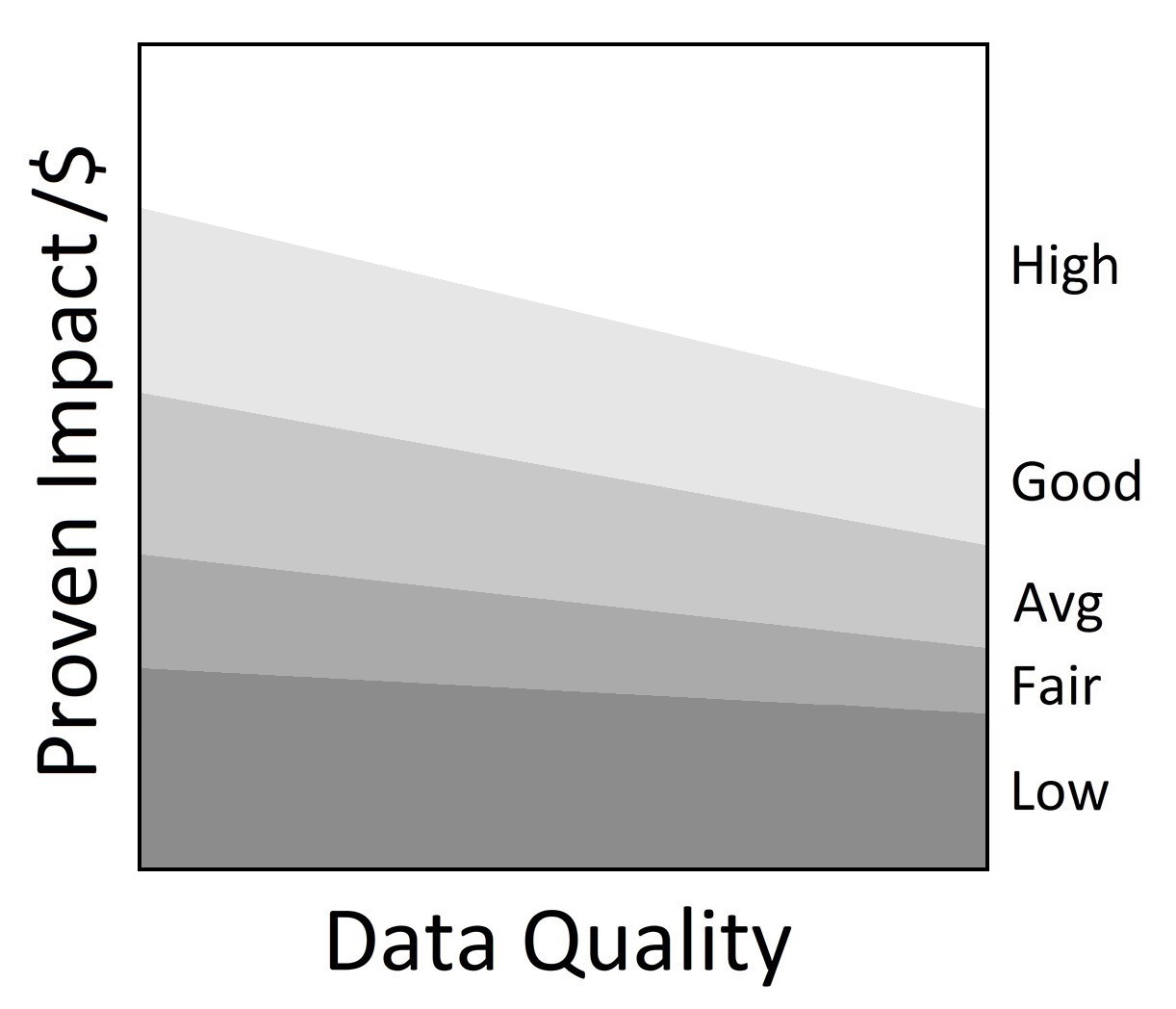 •
My anchor
EPIC Society is a Small charity with donations and special events revenue of $137k in F2021. It also received $61k of funding from the Province of Nova Scotia in F2021, representing 29% of total revenues. Administrative costs are 5% of total revenues. The charity does not report any fundraising costs, saying that its primary fundraising task is filling out grant applications, which is done by its unpaid executive director. For every dollar donated to the charity, 95 cents go to the cause. This is within Ci's reasonable range for overhead spending. 
EPIC Society's funding reserves of $130k can cover nine months of annual program costs, indicating a need for donations. 
This charity report is an update that has been sent to the Educational Program Innovations Charity Society for review. Changes and edits may be forthcoming. 
Updated on June 15, 2022 by Angelina Curwin.
Financial Review

Financial Ratios

Fiscal year ending June

2021
2020
2019
Administrative costs as % of revenues
4.9%
4.6%
3.7%
Fundraising costs as % of donations
0.0%
0.0%
0.0%
Total overhead spending
4.8%
4.6%
3.7%
Program cost coverage (%)
71.8%
68.7%
50.2%
Summary Financial Statements

All figures in $s

2021
2020
2019
Donations
136,616
118,317
122,179
Government funding
61,475
61,475
113,684
Special events
0
1,057
1,744

Investment income

17,488

(9,570)

1,062

Total revenues

215,579

171,279

238,669

Program costs
178,478
145,609
215,629
Grants
3,000
4,000
5,100
Administrative costs
9,598
8,386
8,745

Fundraising costs

0

0

0

Total spending

191,076

157,995

229,474

Cash flow from operations
24,503
13,284
9,195
Capital spending
0
0
0
Funding reserves
130,282
102,747
110,910
Note: Ci included unrealized gains (losses) on investments in investment income, affecting total revenues by $44k in F2021, ($13k) in F2020, and ($654) in F2019.
Salary Information
| | |
| --- | --- |
| $350k + | 0 |
| $300k - $350k | 0 |
| $250k - $300k | 0 |
| $200k - $250k | 0 |
| $160k - $200k | 0 |
| $120k - $160k | 0 |
| $80k - $120k | 0 |
| $40k - $80k | 0 |
| < $40k | 2 |
Information from most recent CRA Charities Directorate filings for F2021