STAR RATING

Ci's Star Rating is calculated based on the following independent metrics:
RESULTS REPORTING
Grade based on the charity's public reporting of the work it does and the results it achieves.
DEMONSTRATED IMPACT
The demonstrated impact per dollar Ci calculates from available program information.
NEED FOR FUNDING
Charity's cash and investments (funding reserves) relative to how much it spends on programs in most recent year.
CENTS TO THE CAUSE
For a dollar donated, after overhead costs of fundraising and admin/management (excluding surplus) 57 cents are available for programs.
My anchor
About Easter Seals Ontario:
Founded in 1922 as the Ontario Society for Crippled Children, Easter Seals Ontario (ESO) supports children and young adults in Ontario living with physical disabilities. ESO is one of ten provincial arms of Easter Seals Canada. Its vision is to enable disabled youth and young adults to live their lives to the fullest. ESO reports that more than 20,000 young people in Ontario are living with a physical disability, and that it can cost families up to $40k a year to care for a child with a severe disability.
Easter Seals Ontario runs three main programs to support its members, including Support to Children and Families; Camp; and Public Education and Awareness.  
Support to Children and Families: This program accounted for 37% of program spending in F2020. Support is provided to children living with a disability and their families through financial aid to purchase accessibility and mobility devices. ESO also supports its members by providing scholarships for young people living with disabilities attending post-secondary education. In F2020, ESO purchased 611 equipment pieces for youth in need, with a value of $1,791 of equipment funded per recipient. It also provided $14,450 in post-secondary scholarships to 14 ESO members.
Camp: ESO spent 35% on camp experiences for its members in F2020. The charity runs two fully accessible summer camps, Camp Merrywood and Camp Woodeden, for youth living with long-term physical disabilities that impact independent mobility and require the use of a mobility device. Due to covid-19, camp experiences were provided online in F2020. ESO offered 213 individual remote camp activities, and had 178 virtual camping participants in F2020.  
Public Education and Awareness: This program was 29% of program spending in F2020. Its goal is to increase public awareness on disability issues. In F2020, ESO had 90 youth ambassadors who represented the charity at fundraising events and other speaking engagements. It also had 25 representatives on its Special Education Advisory Committee who sat on 21 school boards. These volunteers advocate to ensure the needs of kids with disabilities are met in the school system. As for public engagement, ESO reported a total of $4.3m social media impressions through digital campaigns, and 37,000 people subscribed to its email list.
ESO also administers two programs on behalf of the Ministry of Health and Long Term Care (Incontinence Supplies Grant and Top Up Program). Both programs are for children and youth with chronic disabilities that result in irreversible incontinence or retention problems lasting longer than six months, thus requiring the use of incontinence supplies. 
My anchor
Results and Impact
In response to the covid-19 pandemic, ESO launched Camp E-aster Seals, an online camp for kids with disabilities who usually would attend in-person summer camp. In F2020, the day-to-day camp retention rate was 97%, while camp session-to-session retention was 84%. ESO reports a total of 1,639 unique camper experiences facilitated through this online program in F2020.
Charity Intelligence highlights these key results. They may not be a complete representation of ESO's results.
Charity Intelligence has given Easter Seals Ontario a Low impact rating based on demonstrated impact per dollar spent. 
Impact Rating: Low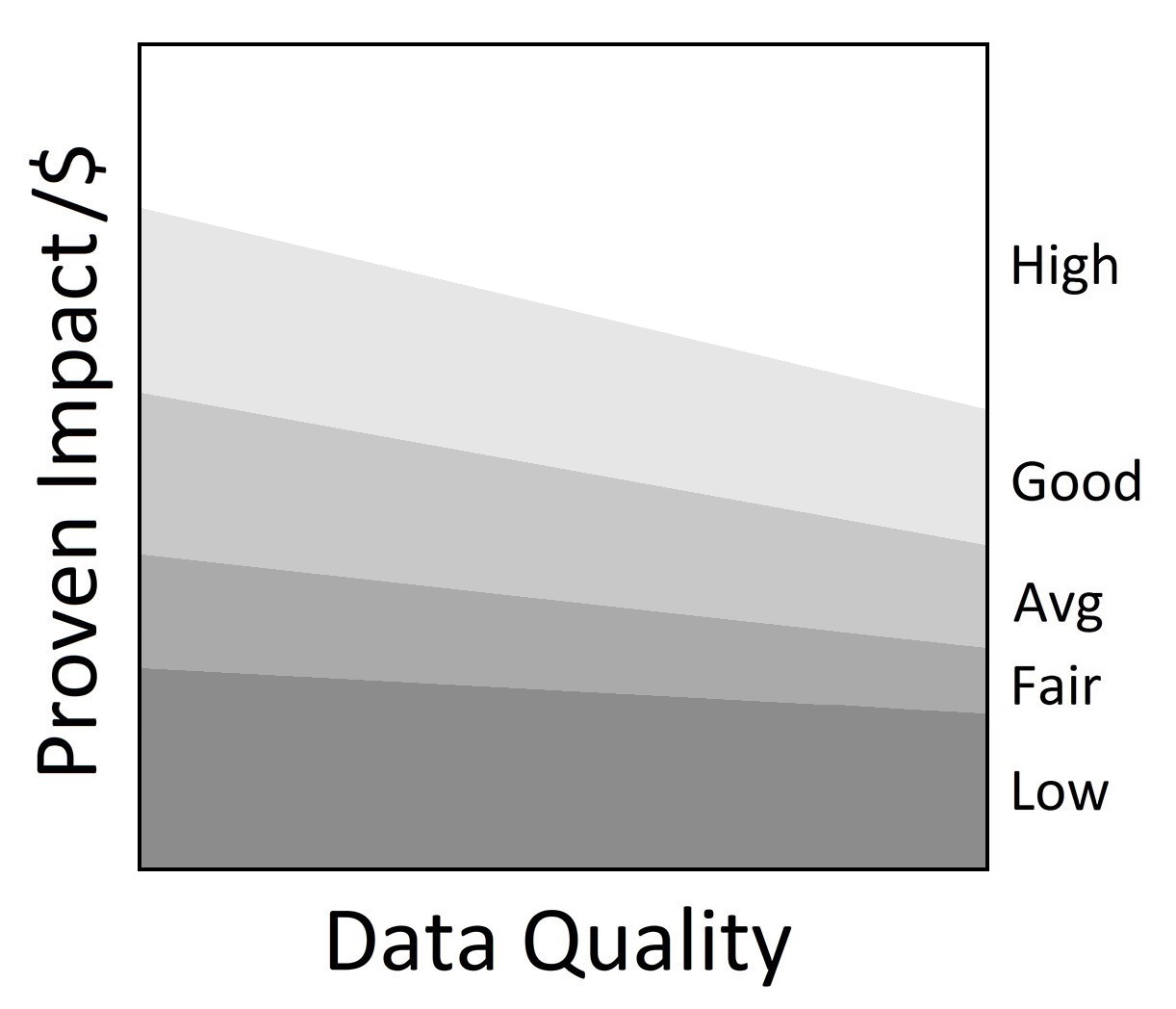 •
My anchor
Easter Seals Ontario had donations of $5.7m in F2020. It also received $1.5m in government funding, which was reported to be primarily covid-19 relief. Administrative costs are 8% of revenues and fundraising costs are 35% of donations. For every dollar donated, 57 cents go to the cause, which is outside of Ci's reasonable range for overhead spending.
ESO has $6.5m in funding reserves, of which $823k is donor-endowed. Excluding donor-endowed funds, the charity could cover around 1.5 years of annual program costs using its reserves.  
This charity report is an update that has been sent to Easter Seals Ontario for review. Changes and edits may be forthcoming.
Updated on July 27, 2021 by Rachel Leteta.
Financial Review

Financial Ratios

Fiscal year ending December

2020
2019
2018
Administrative costs as % of revenues
7.8%
7.4%
8.4%
Fundraising costs as % of donations
35.3%
32.0%
32.3%
Total overhead spending
43.1%
39.5%
40.7%
Program cost coverage (%)
150.5%
78.1%
73.2%
Summary Financial Statements

All figures in $000s

2020
2019
2018
Donations
5,699
8,994
8,563
Government funding
1,541
130
38
Fees for service
58
673
693
Investment income
58
102
78

Other income

15

26

59

Total revenues

7,371

9,925

9,431

Program costs
3,844
5,656
5,452
Administrative costs
568
729
783

Fundraising costs

2,011

2,882

2,768

Total spending

6,423

9,267

9,003

Cash flow from operations
948
658
428
Funding reserves
6,546
5,251
4,818
Note: Ci has adjusted for endowment contributions, affecting revenues by $7k in F2020, $5k in F2019, and $9k in F2018. To report on a cash basis, amortization has been removed from program costs. Compensation for part-time employees reported in the charity's T3010a filing with the CRA for F2019 is twelve times less than in prior years, thus likely reflecting an error in data entry.
Salary Information
| | |
| --- | --- |
| $350k + | 0 |
| $300k - $350k | 0 |
| $250k - $300k | 0 |
| $200k - $250k | 0 |
| $160k - $200k | 1 |
| $120k - $160k | 0 |
| $80k - $120k | 5 |
| $40k - $80k | 4 |
| < $40k | 0 |
Information from most recent CRA Charities Directorate filings for F2019