STAR RATING

Ci's Star Rating is calculated based on the following independent metrics:
RESULTS REPORTING
Grade based on the charity's public reporting of the work it does and the results it achieves.
DEMONSTRATED IMPACT
The demonstrated impact per dollar Ci calculates from available program information.
NEED FOR FUNDING
Charity's cash and investments (funding reserves) relative to how much it spends on programs in most recent year.
CENTS TO THE CAUSE
For a dollar donated, after overhead costs of fundraising and admin/management (excluding surplus) 72 cents are available for programs.
My anchor
About Oxfam Quebec:
Oxfam Quebec is a member of the Oxfam Confederation, an international charity based in Oxford, UK. Oxfam Quebec was founded in 1973 as an independent organization from Oxfam Canada, with the goal of raising French speakers' awareness about situations in developing countries. Oxfam Quebec works to help its partners in developing countries through Development and Humanitarian Aid programs. Oxfam Quebec reports its projects are focused in Africa (48%), Latin America and the Caribbean (28%), the Middle East (18%), Asia (5%) and Canada (3%). In F2020, the charity reports it directly helped 1.2 million people and indirectly helped 5.5 million people.
In F2020, Oxfam Quebec's Development programs accounted for 66% of total program spending. The charity funded 40 development projects; 19 in Africa, 11 in Latin America, 7 in the Middle East, 2 in Asia and 1 in Canada. Oxfam Quebec's development programs focus mainly on women's rights (31%), drinking water and sanitation (21%), food security and agriculture (18%), and youth empowerment (15%). Oxfam also has smaller areas of focus that include stopping violence, adapting to climate change, and child health. Oxfam Quebec's five-year ACCESS Innovation Program was completed in 2020. The program aimed to increase the economic and social well-being of poor and marginalized communities in 11 countries. In F2020, the program directly helped 73,609 people and partnered with 98 local organizations. Some of the projects include Restauratrices de Rue, which helps women-owned restaurants in Africa, and Creative C Hub, which trains youth on entrepreneurship in the Middle East. 
Oxfam Quebec's Humanitarian Aid projects made up 14% of total program spending in F2020. In F2020, The charity responded to 14 emergencies in 11 different countries; 4 in the Middle East, 4 in Africa, 2 in Asia, and 1 in Latin America. After Hurricane Idai hit Zimbabwe and other parts of Africa in 2019, Oxfam Quebec helped 2,000 families with improved housing, hygiene, and sanitation conditions. In F2020, Oxfam distributed seeds and tools to help with the area's ongoing food crisis. In Syria, Iraq, and Lebanon, Oxfam Quebec signed a three-year agreement with Global Affairs Canada to ensure that nearly 350,000 displaced people will have access to safe drinking water. Oxfam Quebec is also helping fight a hunger crisis in the area by providing aid to farmers and installing shared greenhouses. 
My anchor
Results and Impact
Oxfam Quebec's Restauratrices de Rue project reported that the participants' income increased by 40% after the project. 71% of women participants in the Creative C Hub project reported they felt more confident to make their own decisions about their career path and life, and 100% said they had better self-confidence in general.
Oxfam Quebec provides basic needs to those affected by disasters. In Lebanon, the charity provided food packages to 2,270 people and temporaryary shelter for 159 people. Five years after an earthquake in Nepal, Oxfam International and Oxfam Quebec's work has helped see a 75% drop in diarrhea cases. This is attributed to the 32% increase in the number of families with a water tap in their back year, from 9% in 2015 to 43% in 2020. 
While Ci highlights these key results, they may not be a complete representation of Oxfam Quebec's results and impact.
Charity Intelligence has given Oxfam Quebec a Low impact rating based on demonstrated social impact per dollar spent.
Impact Rating: Low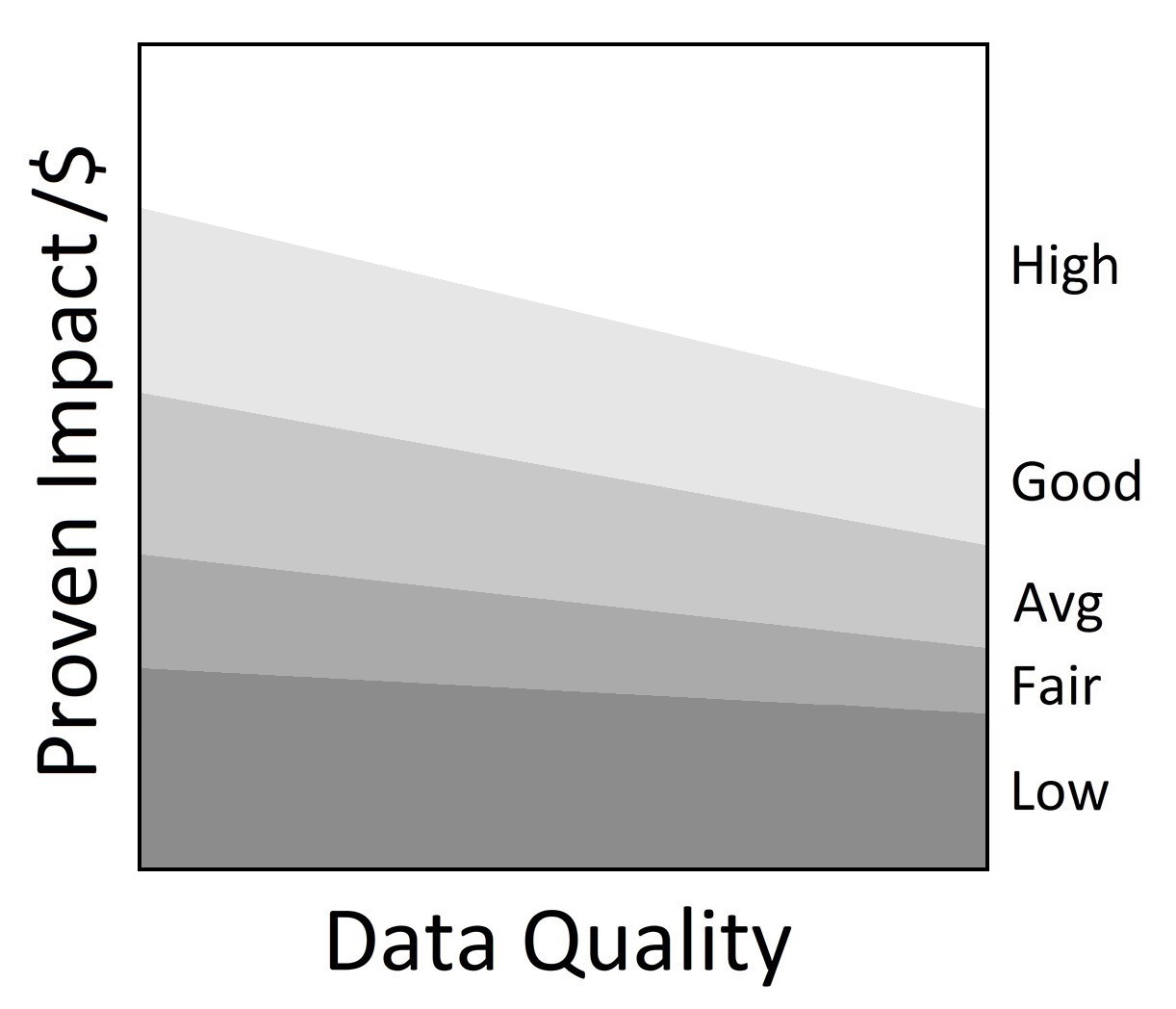 •
My anchor
Oxfam Quebec has donations $4.4m in F2020. The charity received $22.5m in government funding, representing 82% of total revenues. Administrative costs are 12% of revenues (less investment income) and fundraising costs are 16% of donations. This results in total overhead spending of 28%. For every dollar donated, 72 cents go to the cause. This is inside Ci's reasonable range for overhead spending.
Oxfam Quebec has $15.3m in funding reserves. The charity could cover 67% or around eight months of annual program costs with current reserves.
This charity report is an update that has been sent to Oxfam Quebec for review. Changes and edits may be forthcoming. 
Updated on August 16, 2021 by Brenleigh Jebb.  
Financial Review

Financial Ratios

Fiscal year ending March

2020
2019
2018
Administrative costs as % of revenues
11.8%
9.2%
7.5%
Fundraising costs as % of donations
16.2%
13.3%
16.4%
Total overhead spending
28.0%
22.5%
23.9%
Program cost coverage (%)
66.6%
37.9%
25.6%
Summary Financial Statements

All figures in $000s

2020
2019
2018
Donations
4,425
4,928
4,846
Government funding
22,475
29,707
35,804
Investment income
67
51
38

Other income

281

266

232

Total revenues

27,249

34,952

40,920

Program costs - International
19,275
26,828
32,415
Program costs - Canada
3,715
4,047
4,413
Administrative costs
3,212
3,198
3,080

Fundraising costs

718

656

794

Total spending

26,920

34,727

40,700

Cash flow from operations
329
225
219
Capital spending
232
365
64
Funding reserves
15,312
11,704
9,436
Note: Ci reported provincial government funding from the charity's T3010 filing with the CRA and backed out the amounts from donations. Ci excluded the value of donated volunteer time reducing revenues and expenses by $1.8m in F2020, $4.3m in F2019, and $6.1m in F2018.
Salary Information
| | |
| --- | --- |
| $350k + | 0 |
| $300k - $350k | 0 |
| $250k - $300k | 0 |
| $200k - $250k | 0 |
| $160k - $200k | 0 |
| $120k - $160k | 2 |
| $80k - $120k | 8 |
| $40k - $80k | 0 |
| < $40k | 0 |
Information from most recent CRA Charities Directorate filings for F2020