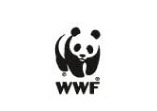 World Wildlife Fund Canada
245 Eglinton Ave. East, Suite 410
Toronto, ON M4P 3J1
President & CEO: David Miller
Board Chair: Alex Himelfarb

Website: www.wwf.ca
Charitable Reg. #: 11930 4954 RR0001
Sector: Environment
Operating Charity
Charity Rating
Donor Accountability
Grade:
B+
The grade is based on the charity's public reporting of the work it does and the results it achieves.
Financial Transparency
Audited financial statements for current and previous years available on the charity's website [
Audited financial statement for most recent year
]
Need for Funding
Funding Reserves
Program Costs
Spending Breakdown
Cents to The Cause
♦
♦
♦
95¢
75¢
avg
65¢
50¢

2014

2015

2016
For a dollar donated, cents funding the cause after fundraising and admin costs, excluding surplus.
Full-time staff #
120
Avg. Compensation
$82,366
Top 10 Staff Salary Range
| | |
| --- | --- |
| $350k + | 0 |
| $300k - $350k | 0 |
| $250k - $300k | 0 |
| $200k - $250k | 1 |
| $160k - $200k | 2 |
| $120k - $160k | 6 |
| $80k - $120k | 1 |
| $40k - $80k | 0 |
| < $40k | 0 |
Information from most recent CRA Charities Directorate filings for F2016
About World Wildlife Fund Canada:
Founded in 1967, World Wildlife Fund Canada (WWF Canada) aims to protect and restore Earth's natural environment for future generations. WWF Canada conserves the environment by running conservation programs, granting money for conservation research projects and raising public awareness about how important the environment is. WWF Canada divides its conservation efforts into six core programs: Arctic conservation, Oceans conservation, Freshwater conservation, Global conservation, community engagement, and conservation science and raising awareness.
Arctic conservation made up 34% of World Wildlife Fund Canada's program costs in 2016. Shell Canada gave up oil and gas permits near Lancaster Sound after taken to court by WWF Canada in April 2016 – now 105,375 square km of Arctic land are set for protection. Lancaster Sound holds one of Canada's richest marine ecosystems – one fifth of the Canadian beluga population and three quarters of global narwhal population migrate to the area every year. It is the only Arctic area expected to retain summer sea ice up until 2050.
Conservation science and raising awareness made up 25% of program spending in 2016. WWF Canada established 156 water quality monitoring stations in Canada in 2016, giving citizen scientists the opportunity to promote freshwater health for wildlife. Also in 2016, the charity's Great Canadian Shoreline Cleanup event had 59,136 volunteers who removed 175,932 kg of waste along 3,211 km of shoreline.
Oceans conservation made up 17% of program costs in 2016. Back in 2010, WWF Canada partnered with Icewater Seafood Inc. and created the Fishery Improvement Project. By March 2016, this project helped a Newfoundland cod fishery called 3Ps become the first Canadian Atlantic cod fishery to achieve MSC certification as a sustainable cod fishery.
Freshwater conservation represented 11% of program spending in 2016. To assess the health of, and threats to, Canada's major watersheds, WWF Canada is working on a Watersheds Report project that measures the health of Canada's 25 major watersheds. The charity reports assessing 75% of these watersheds as of 2016. 
Global conservation made up 7% of program spending in 2016. WWF Canada saw success in 2016 when the global wild tiger population increased for the first time in 100 years – the population is now at almost 3,900 tigers.
Community engagement made up 6% of program costs in 2016. WWF Canada reports helping 448,297 Canadians connect with nature by joining its nature-connected movement in 2016. The charity aims to reach 3.5 million Canadians by 2020.
Financial Review:
World Wildlife Fund Canada is a Major 100 charity, meaning it is one of Canada's largest 100 charities in terms of donations. In F2016, the charity collected $18.2m in donations. Administrative costs are 5% of revenues and fundraising costs are 28% of donations. Per dollar donated to the charity, $0.67 goes towards its programs, which falls within Ci's reasonable range for overhead spending. WWFC holds funding reserves of $25.9m, of which $3.6m are endowed. Excluding endowed funds, the charity's reserves can cover annual program costs and granting activities for 1.35 years.
WWFC reports using external fundraisers as part of its fundraising activities in its F2016 T3010 CRA filing. In F2016, the charity reports $284k in fundraising costs for external fundraisers that raised $1.8m on behalf of the charity. This produces an external fundraising cost ratio of 16% – the cost of raising funds for external fundraisers is lower than that for the charity as a whole.
This charity report is an update that is currently being reviewed by WWFC. Comments and edits may be forthcoming.
Updated on June 1, 2017 by Katie Khodawandi.
Financial Ratios

Fiscal year ending June

2016
2015
2014
Administrative costs as % of revenues
4.5%
4.0%
3.7%
Fundraising costs as % of donations
28.2%
24.4%
22.2%
Program cost coverage (%)
155.4%
186.9%
141.1%
Summary Financial Statements

All figures in $000s

2016
2015
2014
Donations
18,154
21,109
22,820
Government funding
385
203
262
Business activities (net)
1,088
1,222
1,454
Investment income
796
1,972
2,149

Total revenues

20,423

24,506

26,685

Program costs
14,712
12,937
14,674
Grants
1,967
2,393
3,527
Administrative costs
884
911
906
Fundraising costs
5,125
5,149
5,070

Cash flow from operations

(2,265)

3,116

2,508

Funding reserves
25,910
28,644
25,674
Note: Ci included changes in fair value of investments in investment income, increasing revenues by $275k in F2016, $1.4m in F2015 and $1.6m in F2014. Ci reported product sales, events promotions and fees revenues gross of direct expenses in business activities.