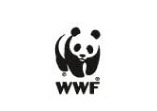 World Wildlife Fund Canada
245 Eglinton Ave. East, Suite 410
Toronto, ON M4P 3J1
President & CEO: David Miller
Board Chair: Alex Himelfarb

Website: www.wwf.ca
Charitable Reg. #: 11930 4954 RR0001
Sector: Environment
Operating Charity
Charity Rating
Donor Accountability
Grade:
A-
The grade is based on the charity's public reporting of the work it does and the results it achieves.
Financial Transparency
Audited financial statements for current and previous years available on the charity's website [
Audited financial statement for most recent year
]
Need for Funding
Funding Reserves
Program Costs
Spending Breakdown
Full-time staff #
116
Avg. Compensation
$75,354
Top 10 Staff Salary Range
| | |
| --- | --- |
| $350k + | 0 |
| $300k - $350k | 0 |
| $250k - $300k | 0 |
| $200k - $250k | 1 |
| $160k - $200k | 2 |
| $120k - $160k | 5 |
| $80k - $120k | 2 |
| $40k - $80k | 0 |
| < $40k | 0 |
Information from most recent CRA Charities Directorate filings for F2015
About World Wildlife Fund Canada:
Founded in 1967, World Wildlife Fund Canada (WWF Canada) is a conservation charity that aims to protect and restore Earth's natural environment for future generations. WWF Canada conserves the environment by running its own conservation programs, granting money for conservation research projects and raising public awareness about how important the environment is. WWF Canada divides its conservation efforts into five core programs: Arctic conservation, Oceans conservation, Freshwater conservation, Global conservation and Conservation science and raising awareness.
Arctic conservation made up 31% of World Wildlife Fund Canada's conservation program spending in 2015. In June, WWF Canada's previous lobbying efforts saw success when Imperial Oil abandoned its offshore drilling plans in the Beaufort Sea.
Oceans conservation made up 19% of conservation program spending in 2015. One success story for the year occurred in British Columbia when government officials and 18 First Nations signed the Marine Planning Partnership (MaPP) agreement. According to the charity's annual report, 102,000 square kilometres of B.C. northwestern Pacific coast are now sustainably managed through the MaPP agreement. Included in this protected area is the Great Bear region, which contains one of the world's last intact temperate rainforests.
Freshwater conservation represented 12% of program spending in 2015. One of the program's major successes was creating the Lake Superior National Marine Conservation Area. WWF Canada convinced both the Ontario and Federal government to sign an agreement that made Lake Superior the largest freshwater reserve in the world, protecting 1,000,000 hectares of islands, shoreline and water.
Financial Review:
World Wildlife Fund Canada is one of Canada's 100 largest charities in terms of donations, receiving $21.1m in donations in F2015. Administrative costs are 4% of revenues and fundraising costs are 24% of donations, which combined fall within Ci's reasonable range for overhead spending.
The charity holds funding reserves of $28.6m, which can cover annual program costs for 1.9 years. When donor-endowed funds of $3.6m are excluded, the charity's reserves can cover program costs for 1.7 years.
This charity report is an update that is currently being reviewed by WWF Canada. Changes and edits may be forthcoming.
Updated on June 23, 2016 by Katie Khodawandi.
Financial Ratios

Fiscal year ending June

2015
2014
2013
Administrative costs as % of revenues
4.0%
3.7%
3.9%
Fundraising costs as % of donations
24.4%
22.2%
22.1%
Program cost coverage (%)
186.9%
141.1%
136.8%
Summary Financial Statements

All figures in $000s

2015
2014
2013
Donations
21,109
22,820
21,700
Government funding
203
262
172
Business activities (net)
1,222
1,454
1,872
Investment income
1,972
2,149
1,613

Total revenues

24,506

26,685

25,357

Program costs
12,937
14,674
14,484
Grants
2,393
3,527
2,416
Administrative costs
911
906
919
Fundraising costs
5,149
5,070
4,793

Cash flow from operations

3,116

2,508

2,745

Funding reserves
28,644
25,674
23,111
Note: Ci included changes in fair value of investments in investment income, increasing revenues by $1.4m in F2015, $1.6m in F2014 and $1.1m in F2013. Product sales, events and promotions fees included in business activities income are reported gross of expenses.