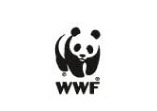 World Wildlife Fund
410 Adelaide St. West, Suite 400
Toronto, ON M5V 1S8
President & CEO: Megan Leslie
Board Chair: Alex Himelfarb

Website: www.wwf.ca
Charitable Reg. #: 11930 4954 RR0001
Sector: Environment
Operating Charity
Charity Rating
Results Reporting
Grade:
B+
The grade is based on the charity's public reporting of the work it does and the results it achieves.
Financial Transparency
Audited financial statements for current and previous years available on the charity's website [
Audited financial statement for most recent year
]
Need for Funding
Funding Reserves
Program Costs
Spending Breakdown
Cents to the Cause
♦
♦
♦
95¢
75¢
avg
65¢
50¢

2015

2016

2017
For a dollar donated, cents funding the cause after fundraising and admin costs, excluding surplus.
Full-time staff #
112
Avg. Compensation
$81,922
Top 10 Staff Salary Range
| | |
| --- | --- |
| $350k + | 0 |
| $300k - $350k | 0 |
| $250k - $300k | 0 |
| $200k - $250k | 0 |
| $160k - $200k | 3 |
| $120k - $160k | 6 |
| $80k - $120k | 0 |
| $40k - $80k | 0 |
| < $40k | 0 |
Information from most recent CRA Charities Directorate filings for F2017
About World Wildlife Fund:
Founded in 1967, World Wildlife Fund Canada (WWF) aims to protect and restore Earth's natural environment for future generations. World Wildlife Fund Canada is part of a global organization with World Wildlife Fund offices in over 40 countries. WWF conserves the environment by running conservation programs, raising public awareness about the importance of the environment, and granting money for conservation research projects. WWF divides its program efforts into five conservation areas: Arctic, freshwater, habitat-friendly renewable energy, oceans, and species.
In F2017, World Wildlife Fund Canada spent 67% of program and granting costs on conservation programs. The same year, WWF helped double the amount of Canadian ocean space that is protected to help preserve wildlife. Volunteers helped clear 126,400 kg of litter along 3,289km of Canadian shorelines, down from F2016's cleanup of 175,900 kg. This cleanup program is part of a larger program that aims to engage 1 in 10 Canadians with nature by 2020.
World Wildlife Fund spent 21% of program and granting costs on raising conservation awareness and 13% on conservation research and grants. In F2017, WWF released a new guide, Living Planet Report Canada, to raise awareness on wildlife loss in Canada and serve as a roadmap for addressing this issue. WWF also created the first-ever nationwide assessment of Canada's freshwater ecosystems in its Watershed Reports.
Results and Impact: World Wildlife Fund's Food For All study informed the public that the health of small forage fish is one of the biggest issues for oceans. The study's publication influenced the government to increase forage-fish research. A different WWF study estimates that a more aggressive renewable energy strategy in five Nunavut communities could reduce annual carbon dioxide emissions by 27,616 tonnes and bring yearly carbon cost savings of $1.1m.  Living Planet Report Canada reports that half (451 of 903) of monitored Canadian wildlife species decreased an average of 83% in abundance from 1970 to 2014. For the other half during that period, 407 increased in abundance and 45 remained stable. The report also calculated that populations of species listed under the Species at Risk Act declined at 2.7% annually between 2002 and 2014, suggesting that current legal protection is ineffective. Organizations, including the Canadian government, have cited the report.
Financial Review:
World Wildlife Fund is a Major 100 charity. In F2017, WWF received $18.9m in donations. Administrative costs are 4% of revenues and fundraising costs are 27% of donations. For every dollar donated, 69 cents go to the cause, which falls within Ci's reasonable range for overhead spending. WWF holds funding reserves of $25.5m, of which $3.9m are donor endowed. Excluding donor-endowed funds, the charity's reserves can cover annual program costs and granting activities for 1.4 years.
WWF used external fundraisers in F2017. The charity paid $845k to raise $1.9m from external fundraisers for a cost of $0.44 per dollar raised.
This charity report is an update that has been sent to World Wildlife Fund for review. Changes and edits may be forthcoming.
Updated on June 18, 2018 by Joeyanne Cheung.
Financial Ratios

Fiscal year ending June

2017
2016
2015
Administrative costs as % of revenues
4.0%
4.5%
4.0%
Fundraising costs as % of donations
27.3%
28.2%
24.4%
Program cost coverage (%)
160.1%
155.4%
186.9%
Summary Financial Statements

All figures in $000s

2017
2016
2015
Donations
18,864
18,154
21,109
Government funding
306
385
203
Business activities (net)
1,010
1,088
1,222
Investment income
1,848
796
1,972

Total revenues

22,028

20,423

24,506

Program costs
13,891
14,712
12,937
Grants
2,040
1,967
2,393
Administrative costs
816
884
911
Fundraising costs
5,149
5,125
5,149

Cash flow from operations

132

(2,265)

3,116

Funding reserves
25,511
25,910
28,644
Note: Ci included changes in fair value of investments in investment income, increasing revenues by $765k in F2017, $275k in F2016, and $1.4m in F2015. Ci reported product sales, events promotions and fees revenues gross of direct expenses in business activities.