STAR RATING

Ci's Star Rating is calculated based on the following independent metrics:
RESULTS REPORTING
Grade based on the charity's public reporting of the work it does and the results it achieves.
DEMONSTRATED IMPACT
The demonstrated impact per dollar Ci calculates from available program information.
NEED FOR FUNDING
Charity's cash and investments (funding reserves) relative to how much it spends on programs in most recent year.
CENTS TO THE CAUSE
For a dollar donated, after overhead costs of fundraising and admin/management (excluding surplus) 74 cents are available for programs.
My anchor
About FH Canada:
Food for the Hungry Canada is a 5-star charity. It has an above-average results reporting grade of B+, Good impact, and reasonable overhead costs. 
Founded in 1988, Food for the Hungry Canada (FH Canada or FHC) is a Christian charity that aims to end poverty. FH Canada works directly with low-income communities to help them "graduate from poverty" or become self-sufficient within ten years of partnering with the charity. FHC works with 90 communities across Bangladesh, Burundi, Cambodia, Ethiopia, Guatemala, Rwanda, and Uganda. In each country, its projects focus on health, education, livelihoods, and leadership. In F2022, FH Canada spent 94% of program costs on international programs, 3% on Canadian programs, and 3% on public awareness and education. It did not provide a spending breakdown within its international programs.
Bangladesh – FHC supported 3,026 program participants across three communities during F2022. FHC gave deworming medication to 12,262 people. It distributed 190kg of fish larvae to farmers in training. It also dug ten new tube wells and installed 20 platforms on existing wells.
Burundi – in F2022, there were 4,143 program participants in 20 communities. It gave farmers 4,634kg of seeds and gave 4,320 bags of soup mix to 432 vulnerable households. FHC constructed three new classrooms with 90 desks. It also installed eight latrines.
Cambodia – FH Canada partnered with 35 communities and had 6,748 participants in F2022. It gave 10,448 children hygiene kits. It trained 2,306 savings and loan group members. Under its leadership development program, 594 leaders participated in leadership meetings. FHC also gave 47 water filters to five primary schools.
Ethiopia – FHC served 18,690 program participants in nine communities. It gave 87kg of vegetable seeds to 576 farmers. It also constructed a new early childhood and development centre. This centre will serve 200 children.
Guatemala – In F2022, FHC helped 4,604 program participants in 12 communities. It gave 818 people access to clean water by building a new water system. It built 3 classrooms and gave students 1,037 school supply kits. It also trained 444 people on preventing family violence.
Rwanda – FHC supports three communities with 11,745 program participants. It gave 1.5 tons of beans and 1,700 tree seedlings to 174 farmers. FHC trained 1,256 caregivers on balanced diets. It established 30 new savings and loans groups and trained 104 leaders.
Uganda – In F2022, FHC served 7 communities with 8,305 program participants. It trained 3,451 people on faming techniques. It distributed 980 books to primary schools. It also fixed 1 well to help 700 people access clean water. FHC helps run 80 savings and loans groups with 2,010 members.
FH Canada runs a Relief and Humanitarian Assistance program to respond to disasters and emergencies. During F2022, it provided 9,488,000 servings of dried soup to Dominican Republic, Burundi, Guatemala, Ukraine, and South Africa. It also delivered four million tablets of deworming medication to Uganda. In Ukraine, it partnered with churches to give 1,657,000 people food and hygiene kits.
My anchor
Results and Impact
In Burundi, FHC trained 83 teachers and headmasters from tenschools on teaching methods for reading. This helped increase the ability of grade one students to read "frequently used words" from 1% to 44%. The ability of grade two students to "read simple complete sentences" improved from 9% to 58%. It improved the ability of grade 3 students to "read and understand a simple story" from 15% to 30%.
In Cambodia, 322 leaders educated community members on gender-based violence. This decreased the percentage of women who say it is okay for men to hit their wives from 93% to 60%.
In Ethiopia, FHC dug 13 wells and four springs, bringing water to 5,312 people.
In Uganda, 1,500 households received 2kg of improved maize seeds. Each household harvested 210kg of corn on average from these seeds.
While Ci highlights these key results, they may not be a complete representation of FH Canada's results and impact.
Charity Intelligence has given FH Canada an impact rating of Good based on demonstrated social impact per dollar spent.
Impact Rating: Good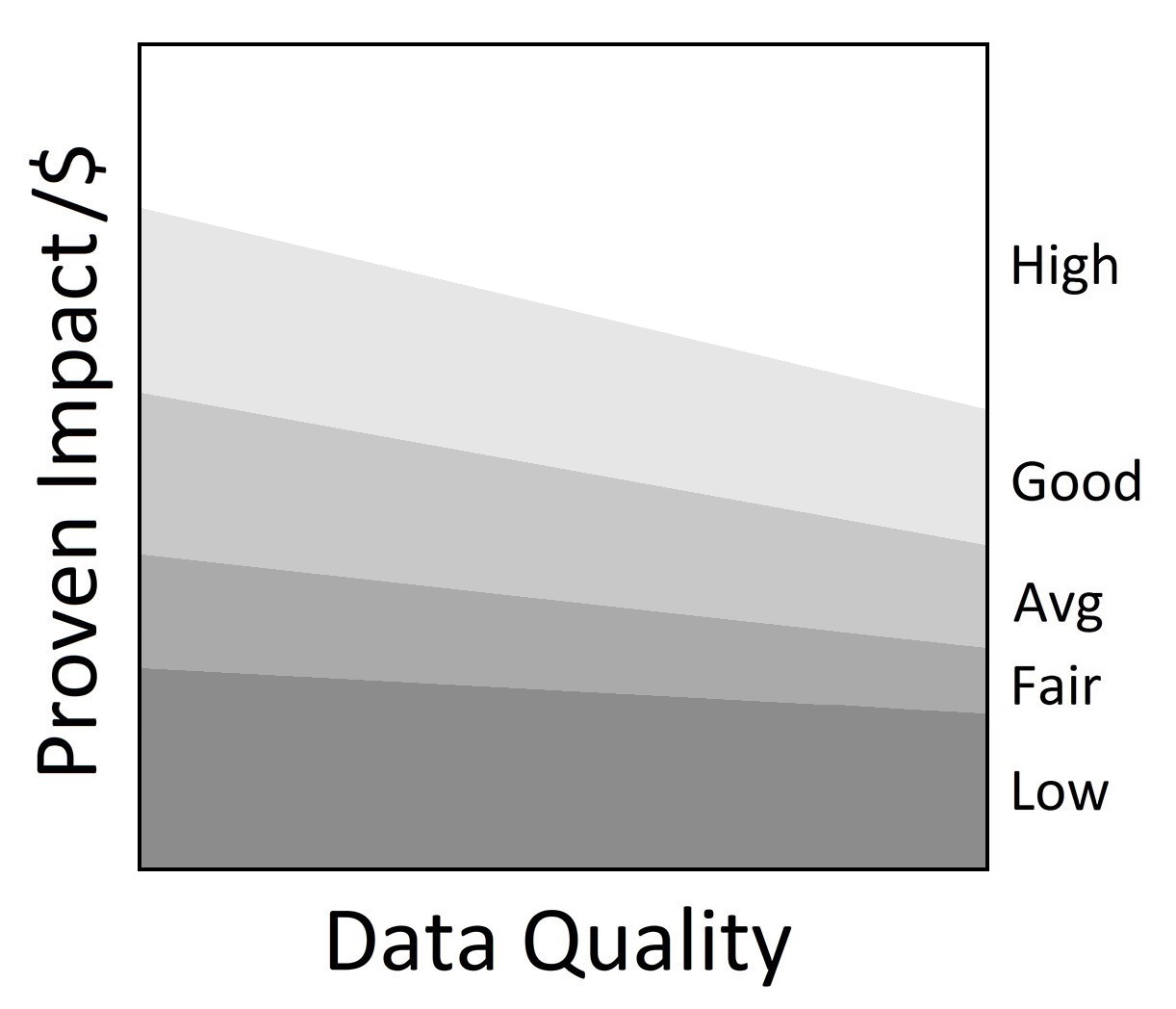 •
My anchor
FH Canada received $7.7m in donations during F2022. Of this, $3.8m came through its child sponsorship program. For $38 a month, donors can sponsor a child in its program countries. In F2022, there were 8,873 sponsored children. FH Canada also received $4.9m in goods-in-kind, representing 38% of total revenues.
Fundraising costs are 19% of donations and administrative costs are 7% of administrative costs (less investment income). This means total overhead spending is 26%. For each dollar donated, 74 cents go to the cause. This is within Ci's reasonable range for overhead spending.
FH Canada's funding reserves of $2.2m can cover program and grant costs at current levels for 5 months. This demonstrates a need for funding.
FHC used external fundraisers in F2022. It paid fundraisers $340k to raise $2.4m for a cost of 14 cents per dollar raised.
Charity Intelligence sent this update to FH Canada for review. Changes and edits may be forthcoming.
Updated on May 15, 2023 by Emily Downing. 
Financial Review

Financial Ratios

Fiscal year ending September

2022
2021
2020
Administrative costs as % of revenues
7.0%
5.4%
4.6%
Fundraising costs as % of donations
19.3%
16.7%
23.4%
Total overhead spending
26.2%
22.1%
27.9%
Program cost coverage (%)
38.4%
49.9%
52.4%
Summary Financial Statements

All figures in $000s

2022
2021
2020
Donations
7,661
7,595
6,766
Goods in kind
4,943
4,537
4,771
Investment income
0
56
6

Other income

319

40

147

Total revenues

12,923

12,227

11,690

Program costs - International
5,052
4,752
3,963
Program costs - Canada
610
609
446
Grants
28
1
1
Donated goods exp
4,941
4,564
4,818
Administrative costs
902
657
531
Fundraising costs
1,474
1,265
1,581

Other costs

138

145

1

Total spending

13,145

11,993

11,341

Cash flow from operations
(222)
234
349
Capital spending
182
515
14
Funding reserves
2,187
2,674
2,311
Note: Ci adjusted for changes in deferred contributions, affecting total revenues by $55k in F2022, ($440k) in F2021, and $271k in F2020. Ci reported donated goods used in programs separately from international program costs. Ci reported grants separately, removing amounts from international program costs, Public Education and Awareness costs, and administrative costs based on FH Canada's financial notes. Ci used FH Canada's financial notes to remove amortization allocated to program, administrative, and fundraising costs. Ci allocated unrealized gain on foreign exchange to other revenue based on FH Canada's financial notes.
Salary Information
| | |
| --- | --- |
| $350k + | 0 |
| $300k - $350k | 0 |
| $250k - $300k | 0 |
| $200k - $250k | 0 |
| $160k - $200k | 1 |
| $120k - $160k | 0 |
| $80k - $120k | 7 |
| $40k - $80k | 2 |
| < $40k | 0 |
Information from most recent CRA Charities Directorate filings for F2022