STAR RATING

Ci's Star Rating is calculated based on the following independent metrics:
RESULTS REPORTING
Grade based on the charity's public reporting of the work it does and the results it achieves.
DEMONSTRATED IMPACT
The demonstrated impact per dollar Ci calculates from available program information.
NEED FOR FUNDING
Charity's cash and investments (funding reserves) relative to how much it spends on programs in most recent year.
CENTS TO THE CAUSE
For a dollar donated, after overhead costs of fundraising and admin/management (excluding surplus) 90 cents are available for programs.
My anchor
About International Development and Relief Foundation:
Founded in 1988, International Development and Relief Foundation (IDRF) is a Canadian charity that works with its local and international partners to implement relief and development programs for vulnerable populations. Based on the Islamic principles of human dignity, self-reliance, and social justice, IDRF assists communities affected by disaster and poverty. In F2020, IDRF reported supporting over 840,000 people in 45 countries.
International Development and Relief Foundation spends 53% on Canadian programming, and 47% on international programming. It runs six main programs - Emergency Relief; Water; Food; Education; Economic Development; and Health. No breakdown of spending by program was provided by the charity.
Emergency Relief: In F2020, IDRF responded to the covid-19 pandemic by providing 203,000 people varying levels of covid-19 relief. The charity also established two covid-19 testing centres in Yemen. These centres provided tests and primary care to over 40,000 internally displaced people. IDRF also launched a campaign to support Canadians affected by covid-19.
Water: With 750 million people globally not having access to clean water, and 500 million children dying annually from diarrhea caused by drinking unsafe water, this program's focus is providing clean water to the developing world. IDRF reports providing 215,300 people water in F2020. International Development and Relief Foundation also distributed 94,000 gallons of water and built over 170 wells. Aside from building wells and other WaSH services, IDRF trucked 2,000 litres of water daily to 22,750 students in Gaza.
Food: International Development and Relief Foundation reported that it fed 398,000 people in F2020, and provided 200 million meals to people in need. Food parcels were given to impoverished families in countries such as Somalia, India, and Lebanon.
Health: IDRF's Health program works to provide people in need medical care, as well as improve healthcare capacity in developing countries. In F2020, the charity helped 200,000 people receive medical care. This includes support for 385 children with cerebral palsy in Lesotho and the provision of hygiene kits for 500 people in Beirut. IDRF also trained 25 midwives in Pakistan, who are to provide maternal health services in Tharparkar. Plans to train 30 nurses in respiratory therapy in Yemen due to the covid-19 pandemic have been established for 2021.
Education: In F2020, IDRF reports helping over 27,000 students receive an education. A local program highlight in F2020 was IDRF's Licensed to Learn program providing 18,352 Canadian students free peer tutoring. In Guyana, 345 orphans received daily support such as transportation, tuition coverage, food, vitamins, etc., to enable them to attend school (F2020). 
Economic Development: IDRF reports having helped 1,400 people find work in F2020. To help people secure jobs, IDRF runs "Get Job Ready" and Salesforce training sessions, coding classes and provides scholarships for women to learn how to build websites. In F2020, 6 scholarships were awarded to women.
My anchor
Results and Impact
Charity Intelligence has given International Development and Relief a Good impact rating based on demonstrated impact per dollar spent.
Aside from feeding 398,000 people, and providing 215,000 people clean water, IDRF reports having positively impacted the needs of 44,000 internationally displaced people in F2020. It also notes that over 81% of the students and tutors in its Licensed to Learn program saw an improvement in their academic performance due to the program. 
Both IDRF's Women Learning to Code and Take Leadership program, as well as its Web Development Bootcamp, have very high employment rates post completion (100% and 80% respectively). IDRF reports having helped 345 youth find jobs in Canada in F2020.
Charity Intelligence highlights these key results. They may not be a complete representation of IDRF's results.
Impact Rating: Good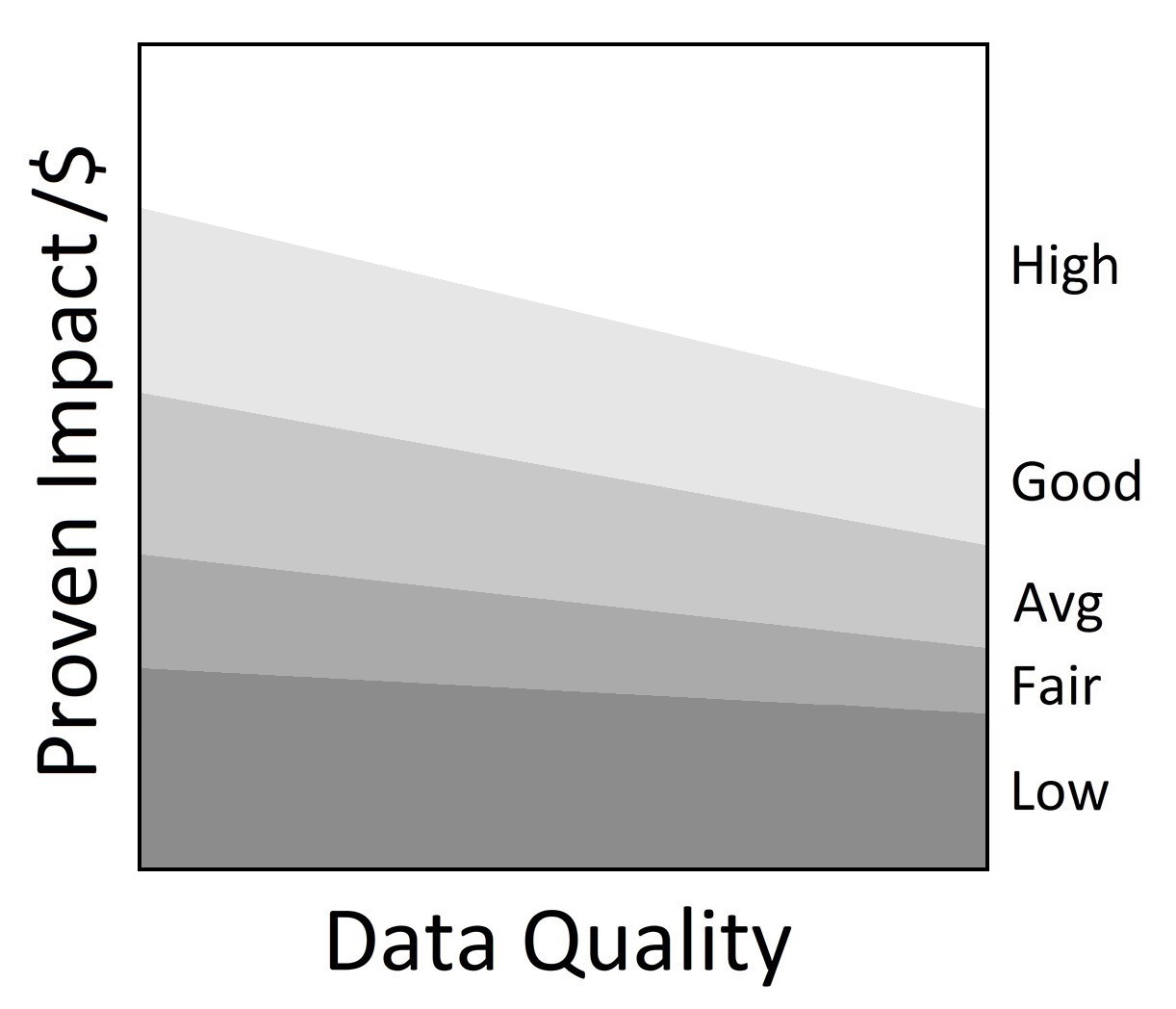 •
My anchor
International Development and Relief Foundation had Canadian donations of $10.1m and international donations of $77k in F2020. Administrative costs are 2% of revenues and fundraising costs are 8% of donations. For every dollar donated, 90 cents go to the cause. This is within Ci's reasonable range for overhead spending. IDRF's funding reserves of $5.8m can cover 7 months of annual program costs.
This charity report is an update that is currently being reviewed by International Development and Relief Foundation. Changes and edits may be forthcoming.
Updated on June 4, 2021 by Rachel Leteta.
Financial Review

Financial Ratios

Fiscal year ending June

2020
2019
2018
Administrative costs as % of revenues
2.3%
2.4%
3.8%
Fundraising costs as % of donations
8.1%
9.4%
10.1%
Total overhead spending
10.4%
11.7%
13.8%
Program cost coverage (%)
59.6%
159.8%
44.5%
Summary Financial Statements

All figures in $000s

2020
2019
2018
Donations
10,071
6,499
5,380
International donations
77
26
19
Goods in kind
1,098
0
0

Investment income

42

1,455

43

Total revenues

11,288

7,980

5,442

Program costs - International
4,459
3,170
3,334
Program costs - Canada
5,051
1,200
959
Grants
200
200
150
Administrative costs
262
155
204
Fundraising costs
816
609
542

Other costs

0

0

4

Total spending

10,788

5,333

5,193

Cash flow from operations
500
2,646
249
Capital spending
2,460
1,467
0
Funding reserves
5,785
7,301
1,977
Note: Ci used IDRF's T3010 Schedule 2 filing (Activities outside Canada) to move $4.5m in F2020, $3.2m in F2019 and $3.3m in F2018 from Canadian program costs to International program costs. IDRF's T3010 filing was also used to move $77k in F2020, $26k in F2019 and $19k in F2018 from Canadian donations to International donations. Additionally, Ci used the T3010 filing to account for the $200k in F2020 and F2019, and $150k in F2018 grant to Licensed to Learn, as although it is IDRF's program, it is a separate registered charity. IDRF's audited financial statements reported the line item "General and admin" as $262k in F2020, $155k in F2019 and $204k in F2018. In IDRF's audited financials, it was noted that $1.3m in F2020 and $871k in F2019 of administrative costs were allocated to development programs. Ci has kept these expenses in program costs, thus administrative costs may be underreported.
Salary Information
| | |
| --- | --- |
| $350k + | 0 |
| $300k - $350k | 0 |
| $250k - $300k | 0 |
| $200k - $250k | 0 |
| $160k - $200k | 0 |
| $120k - $160k | 0 |
| $80k - $120k | 3 |
| $40k - $80k | 7 |
| < $40k | 0 |
Information from most recent CRA Charities Directorate filings for F2020