STAR RATING

Ci's Star Rating is calculated based on the following independent metrics:
RESULTS REPORTING
Grade based on the charity's public reporting of the work it does and the results it achieves.
DEMONSTRATED IMPACT
The demonstrated impact per dollar Ci calculates from available program information.
NEED FOR FUNDING
Charity's cash and investments (funding reserves) relative to how much it spends on programs in most recent year.
CENTS TO THE CAUSE
For a dollar donated, after overhead costs of fundraising and admin/management (excluding surplus) 88 cents are available for programs.
My anchor
About International Development and Relief Foundation:
International Development and Relief Foundation is a 5-star charity with good impact. The charity has reasonable overhead costs and best practices in financial transparency. It has an above average results reporting grade of B+.
Founded in 1988, International Development and Relief Foundation (IDRF) is a Canadian charity that works with its local and international partners to put in place relief and development programs for vulnerable populations. Based on the Islamic principles of human dignity, self-reliance, and social justice, IDRF assists communities affected by disaster and poverty. In F2022, the charity supported 1.9 million people through 106 projects in 29 countries.
International Development and Relief Foundation runs six main programs: Food; Emergency Responses; Water, Sanitation, and Hygiene (WASH); Health; Education; and Economic Development.
Food: IDRF provides food to vulnerable people in areas facing drought, conflict, and instability. In F2022, IDRF's food program operated in 22 countries. 769,201 people received food assistance through food packages and vouchers.
Emergency Responses: IDRF provides relief and aid in areas affected by natural disasters and conflict. In F2022, IDRF supported 294,876 people through its emergency response program, including 176,296 people in Palestine, 420,120 people in Afghanistan, and 18,697 people in the Horn of Africa.
WASH: 750 million people globally do not have access to clean water and 500 million children die each year from diarrhea caused by drinking unsafe water. IDRF's program provides clean water to the developing world. In F2022, IDRF provided clean water, hygiene, and sanitation services to 626,864 people. It built 23 shallow wells in Kenya and gave 27 schools in Gaza access to clean water.
Health: IDRF's Health program works to provide medical care to those in need, as well as to improve healthcare capacity in developing countries. In F2022, the charity helped 151,712 people receive healthcare services. It funded 4,843 dialysis treatments in Guyana and trained 100 nurses as respiratory therapists in Yemen.
Education: In F2022, IDRF provided education support for 46,822 people. In Pakistan, it supported education for 883 women and girls. In Canada, IDRF's Licensed to Learn program supported 1,720 students.
Economic Development: In F2022, IDRF trained and supported 4,618 people to help them start businesses and pursue economic opportunities.
My anchor
Results and Impact
As well as the data provided above, IDRF runs the Women in Tech program which teaches women web development skills. In F2022, IDRF trained 21 women through this program. Through this program, more than 90% of graduates secure internships, contracts, or permanent positions within 90 days of graduation.
In F2022, IDRF provided 6.3 million litres of water to 21,777 people in Yemen. 
Charity Intelligence highlights these key results. They may not be a complete representation of IDRF's results.
Charity Intelligence has given IDRF a Good impact rating based on demonstrated impact per dollar spent.
Impact Rating: Good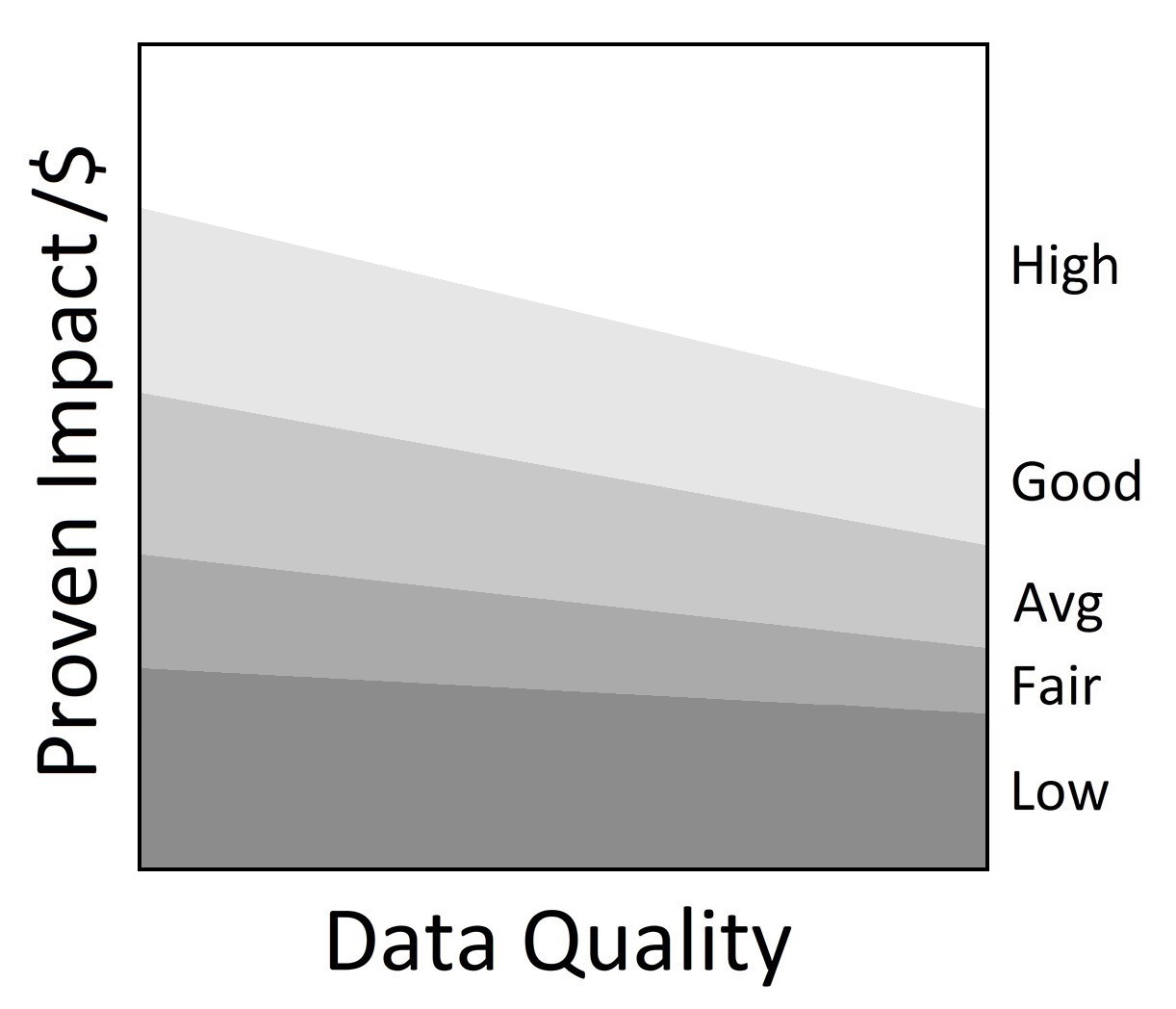 •
My anchor
International Development and Relief Foundation received $13.5m in Canadian donations in F2022. Administrative costs are 2% of revenues and fundraising costs are 10% of donations. Total overhead spending is 12%. For each dollar donated, 88 cents go to the cause. This is within Ci's reasonable range for overhead spending.
Reserve funds of $5.6m can cover program and grant costs at the F2022 level for four and a half months.
This charity report is an update that is currently being reviewed by International Development and Relief Foundation. Changes and edits may be forthcoming.
Updated on August 2, 2023 by Emily Downing.
Financial Review

Financial Ratios

Fiscal year ending June

2022
2021
2020
Administrative costs as % of revenues
1.8%
1.6%
2.3%
Fundraising costs as % of donations
10.6%
7.4%
8.1%
Total overhead spending
12.4%
9.0%
10.4%
Program cost coverage (%)
33.9%
53.6%
59.6%
Summary Financial Statements

All figures in $000s

2022
2021
2020
Donations
13,548
12,863
10,071
International donations
119
175
77
Goods in kind
3,252
1,441
1,098
Government funding
31
0
0

Investment income

(3)

37

42

Total revenues

16,947

14,517

11,288

Program costs - International
14,371
11,249
6,358
Program costs - Canada
1,224
586
2,671
Grants
978
464
682
Administrative costs
297
235
262

Fundraising costs

1,437

950

816

Total spending

18,306

13,485

10,788

Cash flow from operations
(1,360)
1,032
500
Capital spending
0
18
2,460
Funding reserves
5,622
6,598
5,785
Note: Ci used the charity's T3010 filing with the CRA to remove international donations from Canadian donations, affecting Canadian program costs by ($119k) in F2022, ($175k) in F2021, and ($77k) in F2020. Ci used the charity's T3010 filing with the CRA to back out government funding from Canadian donations, affecting Canadian donations by ($31k). Ci reported grants based on the charity's T3010 filing with the CRA and backed this amount out of Canadian program costs. 
Salary Information
| | |
| --- | --- |
| $350k + | 0 |
| $300k - $350k | 0 |
| $250k - $300k | 0 |
| $200k - $250k | 0 |
| $160k - $200k | 1 |
| $120k - $160k | 0 |
| $80k - $120k | 4 |
| $40k - $80k | 5 |
| < $40k | 0 |
Information from most recent CRA Charities Directorate filings for F2022