STAR RATING

Ci's Star Rating is calculated based on the following independent metrics:
RESULTS REPORTING
Grade based on the charity's public reporting of the work it does and the results it achieves.
DEMONSTRATED IMPACT
The demonstrated impact per dollar Ci calculates from available program information.
NEED FOR FUNDING
Charity's cash and investments (funding reserves) relative to how much it spends on programs in most recent year.
CENTS TO THE CAUSE
For a dollar donated, after overhead costs of fundraising and admin/management (excluding surplus) 88 cents are available for programs.
My anchor
About Save A Family Plan:
Founded in 1965, Save a Family Plan (SAFP) is a Canadian-based international charity that raises funds for Save a Family Plan India. SAFP reduces inequality and poverty by working with impoverished families in rural India. It empowers families by supporting the creation of small businesses to avoid foreign aid dependency and to create a sustainable economy. SAFP works through its 40 NGO partners and its 2,000 field-level action teams. SAFP's core program is its Family Development program. It also runs Disaster Management and Special Projects programs. 
Family Development: SAFP's Family Development program (79% of annual program costs in F2020), is the charity's core program. It helps families meet their basic needs and provides them financial and development support to allow them to establish small businesses. The recipient families are selected by the community based on need and given money and training for six years so that they can build a sustainable income. Training topics range from nutrition to basic accounting. After six years of support, families graduate from the program having learned essential skills with the goal that they will become self-reliant. These graduated families are intended to teach other families acquired skills through SAFP-facilitated, local self-help groups. In F2020, SAFP reached 9,076 families in 5 states in India. Entrepreneurial training was given to 814 families, and 2,840 families started small businesses.
Disaster Management: The Disaster Management program (11% of program spending) helps India's impoverished when disasters strike, such tsunamis, torrential rain, or disease outbreaks. With the arrival of the covid-19 pandemic, this program has adapted to provide extra support to families. Covid-related support may include the provision of medical masks, food or supplementary financial aid due to reduced work.
Special Projects: SAFP's Special Projects program accounts for 5% of spending. It includes a variety of services that help people identify and act on the poverty-related issues they face. For example, SAFP helped the communities of Karnataka and Maharashtra access clean water, sanitation facilities, and government grants in F2020. SAFP was also responsible for the construction of 30 wells and 540 toilets. Furthermore, SAFP helped 114 families build new houses, and 62 families buy land.
The remaining 4% of program spending went to SAFP's SPED program, which falls under SAFP's community development projects.
My anchor
Results and Impact
Charity Intelligence has given Save a Family Plan a High impact rating based on demonstrated impact per dollar.
Save a Family Plan reports that it has helped over 50k families become self-reliant. Self-reliance refers to a family graduating from the six-year Family Development program and continuing with their small businesses, as well as participating in the sharing of skills learned through SAFP's local self-help groups.
Charity Intelligence highlights these key results. They may not be a complete representation of SAFP's results.
Impact Rating: High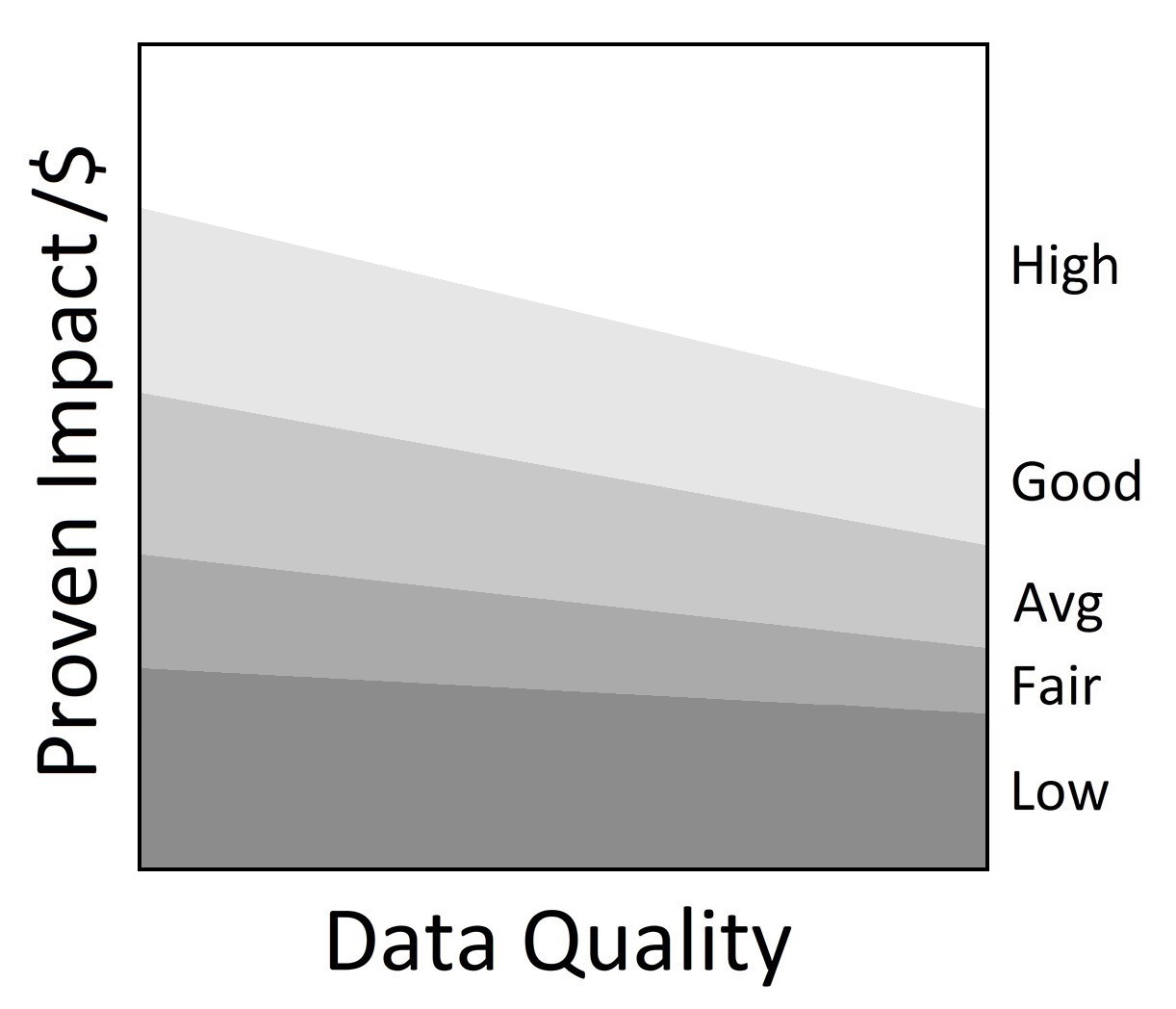 •
My anchor
In F2020, SAFP received $2.8m in Canadian donations and $304k in international donations. Administrative costs are 12% of revenues and reported fundraising costs are 0.1% of donations. Thus, total overhead spending is 12%. For every dollar donated, 88 cents go to the cause. This is within Ci's reasonable range for overhead spending. SAFP holds $10.2m in funding reserves, which can cover annual program costs for 3.5 years.
This charity report is an update that has been sent to Save a Family Plan for review. Changes and edits may be forthcoming.
Updated May 31, 2021 by Rachel Leteta.
Financial Review

Financial Ratios

Fiscal year ending March

2020
2019
2018
Administrative costs as % of revenues
12.1%
8.2%
7.0%
Fundraising costs as % of donations
0.1%
0.0%
0.1%
Total overhead spending
12.2%
8.2%
7.0%
Program cost coverage (%)
353.3%
368.1%
325.8%
Summary Financial Statements

All figures in $s

2020
2019
2018
Donations
2,811,918
3,596,220
4,412,500
International donations
304,181
431,687
0

Investment income

(415,943)

694,099

222,358

Total revenues

2,700,156

4,722,006

4,634,858

Program costs - International
2,897,988
3,045,495
2,976,307
Donated goods exp
8,281
0
0
Administrative costs
378,430
328,377
307,364
Fundraising costs
1,984
1,008
2,205

Other costs

158,260

147,684

126,895

Total spending

3,444,943

3,522,564

3,412,771

Cash flow from operations
(744,787)
1,199,442
1,222,087
Capital spending
25,794
0
250,000
Funding reserves
10,239,107
11,211,934
9,695,846
Note: Ci used Save a Family Plan's T3010 filing with the CRA to determine total international donations. Data on the international donations found in the T3010 affected Canadian donations by $304k in F2020 and $432k in F2019. SAFP's reporting of administrative and fundraising costs did not match its T3010 filing. Administrative costs reported in the T3010 were higher than those in the audited financials ($429k in F2020, $336k in F2019). The charity's reported fundraising costs were also higher in the T3010 filing ($47k for F2020, $56k in F2019).
Salary Information
| | |
| --- | --- |
| $350k + | 0 |
| $300k - $350k | 0 |
| $250k - $300k | 0 |
| $200k - $250k | 0 |
| $160k - $200k | 0 |
| $120k - $160k | 0 |
| $80k - $120k | 1 |
| $40k - $80k | 3 |
| < $40k | 1 |
Information from most recent CRA Charities Directorate filings for F2020