STAR RATING

Ci's Star Rating is calculated based on the following independent metrics:
RESULTS REPORTING
Grade based on the charity's public reporting of the work it does and the results it achieves.
DEMONSTRATED IMPACT
The demonstrated impact per dollar Ci calculates from available program information.
NEED FOR FUNDING
Charity's cash and investments (funding reserves) relative to how much it spends on programs in most recent year.
CENTS TO THE CAUSE
For a dollar donated, after overhead costs of fundraising and admin/management (excluding surplus) 70 cents are available for programs.
My anchor
About Inter Pares:
Founded in Ottawa in 1975, Inter Pares works with its international counterparts — local and national activist organizations — to help communities confront injustice, implement solutions, develop innovative initiatives, and advocate to governments. Inter Pares is also committed to engaging Canadians in the struggle for global justice and equality. The charity specifically focuses on issues surrounding women's equality, peace and democracy, food sovereignty, economic justice, health, and migration. 
Inter Pares currently works with over 75 social justice organizations in 22 countries (ten in Africa, six in the Americas, and six in Asia). In F2020, 73% of international program expenditure went to the following three organizations: Burma Relief Centre ($2.4m), Likhaan Center for Women's Health - Philippines ($275k), and the Sudanese Organization for Research and Development ($191k). Inter Pares did not provide a breakdown of spending by program.
Women's Equality: Inter Pares' work to support women's equality focuses on women's health, women's leadership, feminism, violence against women, and women's rights. In F2020, the charity's counterpart, Tamil Nadu Women's Collective, brought together 100,000 marginalized women in Tamil Nadu, India, to address abuse, promote agroecology, and support female political participation. Inter Pares also provided 91 women and girls training on mental health, bodily autonomy, and the right to live free from violence in Mexico, in F2020.
Peace and Democracy: Through this program, Inter Pares works to protect and enforce freedom of expression, human rights, and Indigenous and ethnic rights. Together with 65 Canadian organizations, Inter Pares joined the call to publicly condemn state-sponsored violence and the speech of President Duterte in the Philippines by sending a joint letter to President Trudeau, in F2020.
Food Sovereignty: Inter Pares works to foster sustainable food systems that support small farmers, feed communities, and protect the environment. In F2020, Inter Pares accompanied 16 Senegalese rural women leaders to the Journées de l'Agroécologie event in Dakar. Over 400,000 people gathered at this event to discuss and validate policy recommendations that supported the Senegalese government's transition to agroecology.
My anchor
Results and Impact
In F2020, Inter Pares and its counterparts distributed 20,000 kg of grains and pulses to workers living in informal camps in India. Together with Tamil Nadu Women's Collective, it also provided food and other supplies to 980 widows and elderly women in 231 villages who are unable to work due to the covid-19 pandemic.
Charity Intelligence highlights these key results. They may not be a complete representation of Inter Pares' results.
Charity Intelligence has given Inter Pares an impact rating of Low for demonstrated social impact per dollar spent.
Impact Rating: Low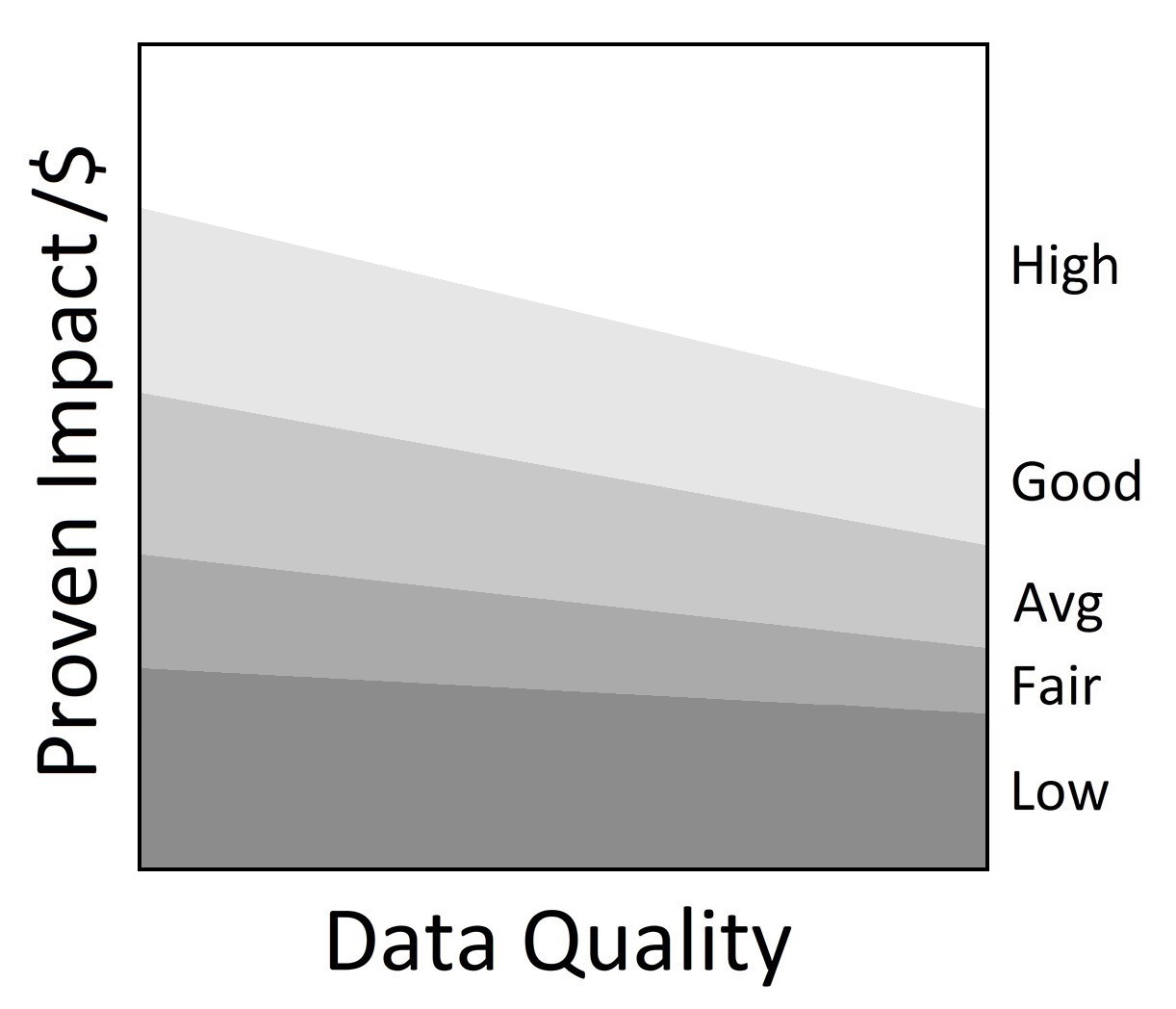 •
My anchor
Inter Pares received donations of $1.8m in F2020. Inter Pares also received $4.1m in government funding in F2020, accounting for 65% of total revenues. Its administrative costs are 4% of revenues (excluding investment income), and its fundraising costs are 26% of donations. For every dollar donated, 70 cents go to the cause, which is within Ci's reasonable range for overhead spending.  
The charity has funding reserves of $7.6m, which can cover 1.4 years of its annual program costs. 
This charity report is an update that has been sent to Inter Pares for review. Changes and edits may be forthcoming.
Updated July 27, 2021 by Rachel Leteta.
Financial Review

Financial Ratios

Fiscal year ending December

2020
2019
2018
Administrative costs as % of revenues
3.7%
3.6%
4.3%
Fundraising costs as % of donations
26.1%
20.4%
30.2%
Total overhead spending
29.8%
24.0%
34.5%
Program cost coverage (%)
141.0%
169.6%
150.5%
Summary Financial Statements

All figures in $000s

2020
2019
2018
Donations
1,793
2,302
1,453
International donations
293
301
397
Government funding
4,110
4,268
3,955

Investment income

150

102

154

Total revenues

6,347

6,973

5,958

Program costs - International
3,917
3,741
4,168
Program costs - Canada
1,460
1,649
1,393
Administrative costs
227
244
249

Fundraising costs

468

470

439

Total spending

6,072

6,104

6,250

Cash flow from operations
274
869
(292)
Capital spending
14
9
8
Funding reserves
7,584
9,144
8,370
Note: Ci used the charity's T3010a filing with the CRA to report international donations and international program spending. Ci removed amortization from program, administrative, and fundraising costs on a pro-rata basis.
Salary Information
| | |
| --- | --- |
| $350k + | 0 |
| $300k - $350k | 0 |
| $250k - $300k | 0 |
| $200k - $250k | 0 |
| $160k - $200k | 0 |
| $120k - $160k | 0 |
| $80k - $120k | 10 |
| $40k - $80k | 0 |
| < $40k | 0 |
Information from most recent CRA Charities Directorate filings for F2020